Aquarius Season is the perfect time for radicalizing our routine and reimagining reality. Start manifesting the magic with a beauty vision board, says Eunice Lucero.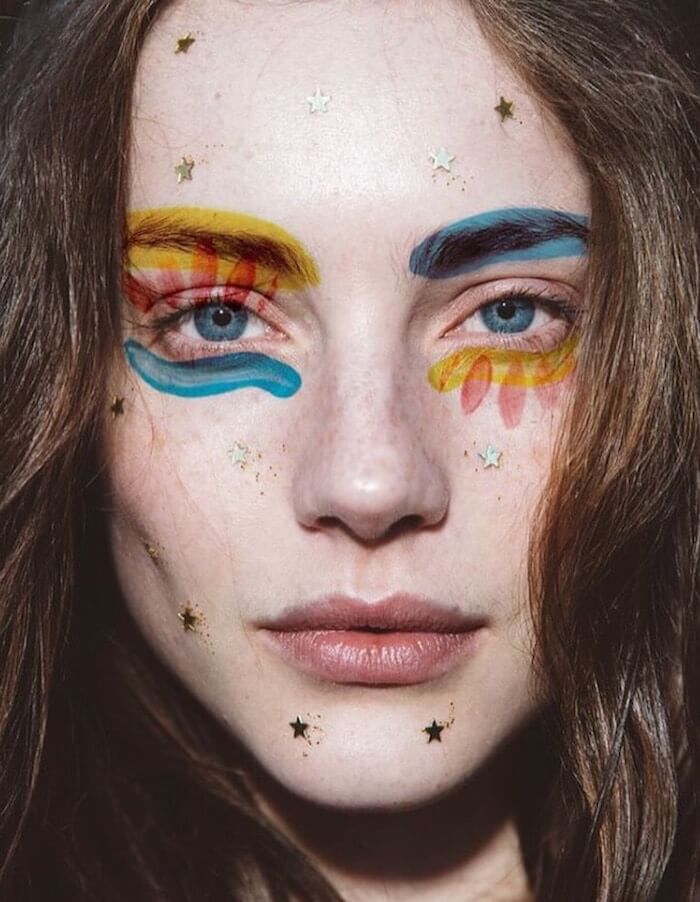 Everyone from Olympic athletes to Wiccan high priestesses has acknowledged the power of visualization for manifesting your heart's desires. What we constantly pay attention to gets charged with energy, and we align with that energy, for better or worse.
Harnessing this energy for our beauty manifestation can be particularly potent—just watch as your visions materialize before your very eyes!
Being of mixed heritage, I had a touch-and-go relationship with my looks as a child. I always felt my "halves" were the wrong kind of each, and like a puzzle walking around with pieces that didn't fit right. My skin wasn't "Asian enough", my nose wasn't "white enough", my abnormally light green eyes reminding my Catholic schoolgirl classmates of "the lizards on the street."
It wasn't until I saw pictures of Kate Moss' first Calvin Klein campaigns in the '90s—gawky and lost, with her trademark bird-like street urchin quality, quirky nose and stringy hair—that I really felt it was okay to not look like the rest of the world.
As I began plastering all my notebooks in cutouts of Obsession and cK one ads, my outlook started to change. My face—my strange, strange features—now suddenly made sense! And eventually, I became a beauty editor, hired on the spot after a detailed email on how makeup should enhance your quirks and not mask them.
Think of your beauty vision board as a constant reminder of your life map—your soul's North Star. Look for photos of women you identify with, and ask yourself why you admire them. Chances are there's something in them that reminds yourself of your own beauty, your own potential. Let's get started …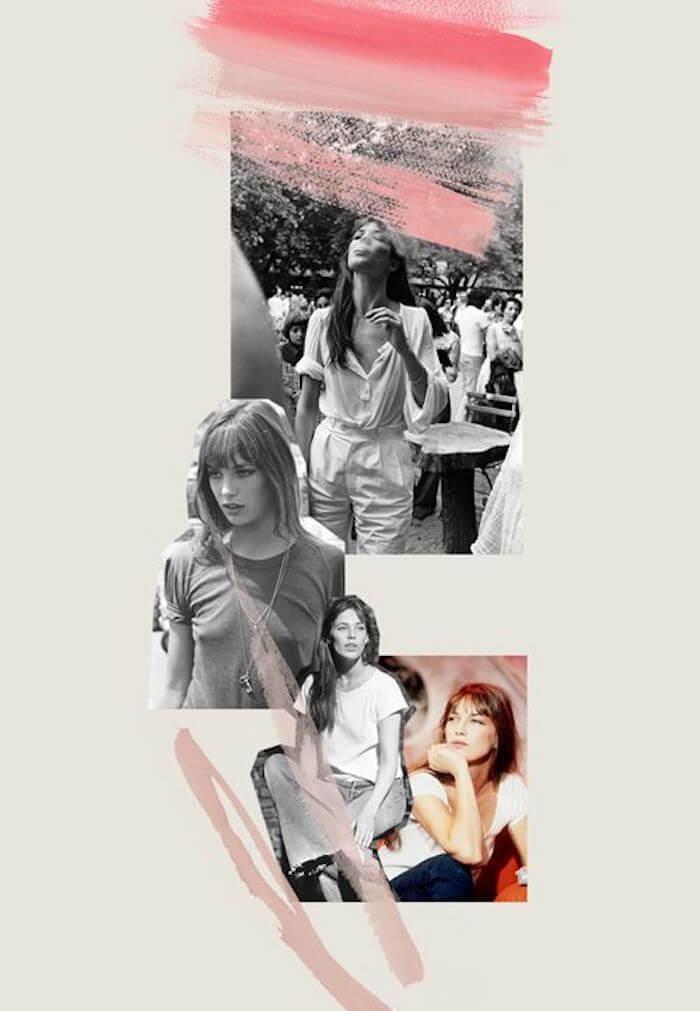 >>>
1// Clear your photographic space.
 Alongside other forms of detox, visual clearing is key to manifestation. Light up your incense of choice, and still your mind as best you can. Then, start deleting any images of yourself that aren't aligned with how you want to feel, and empty the Trash Bin immediately. For actual photos, thank them and keep them for posterity in storage. Get rid of any photos that are particularly painful, hurtful or traumatic, and dispose of them outside your home.
>>>
2// Free-fall towards your vision. 
Take a pen and paper, and begin writing as fast as you can about anything that pops into your mind about your beauty visions. Stop as soon as you've filled the entire page—and be surprised at what jumps out at you.
I started one of my free-fall sessions with an emo entry about how my eyeglasses kept people from seeing my true self (hello, 15-year-old angst!), and then ended up rambling about how, in fact, I wanted to be free to see the beauty in the world without any hindrances. Quite a change in perspective, right?
>>>
3// Tap into the tingle. 
Speak in present tense, internalizing the feeling of already having or being what you desire. I personally love the phrase "I adore myself"—it sparks images of the Star Tarot card, a.k.a. the card of self-care (and ruler of Aquarius), as I instantly get flashes of being immersed in a divine spa session of some sort.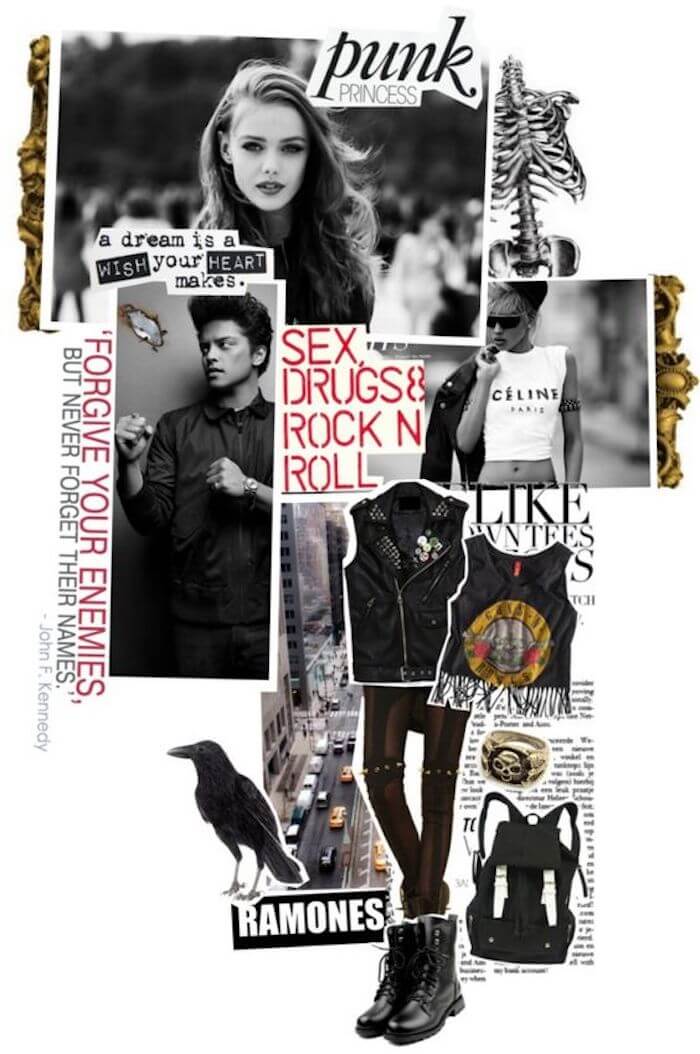 >>>
4// Collect in white heat. 
Applied to your journaling—"write in white heat; revise in cold blood"—means any form of self-censorship or judgment is not allowed, especially in the beginning. Same goes for vision-boarding.
Whether you're going digital (Pinterest, Instagram) or old school (magazines, newspaper clippings) doesn't matter; choose the media that speaks to you most clearly and let yourself get lost in that judgement-free zone!
>>>
5// Curate in cold blood. 
Now that you have a good pile, or have mentally and emotionally exhausted your intuition in the gathering process (in a good way), you're ready to edit and map these images out.
Take a look at your images and see if there's an underlying theme, color or concept. You can title them after certain events or occasions but even more powerful is to give them a state of mind. One I'm absolutely loving right now? "Why I'm a 2018 Beauty Icon."
>>>
6// Display it!
Make sure you see your vision board at least thrice a day. Make it your iPhone wallpaper, display it on top of your work desk, tape it on the inside of your closet or gym locker. Infusing it with daily energy helps strengthen your alignment to these goals, and puts you deeper in sync with your personal road map. You can also prop it up on an altar and surround it with manifestation crystals (clear quartz, rose quartz, carnelian) for an added energy boost.
Finally, thanking your board when you first see it in the morning will realign your neurons into a gratitude mindset, opening you up to a constant flow of positive energy.