Crystal consciousness is on the rise! Isn't it about time you expanded your knowledge of these mystical rocks at crystal school? By Ruby Warrington. Images: Karina Eibatova (available as prints at Karina's online store)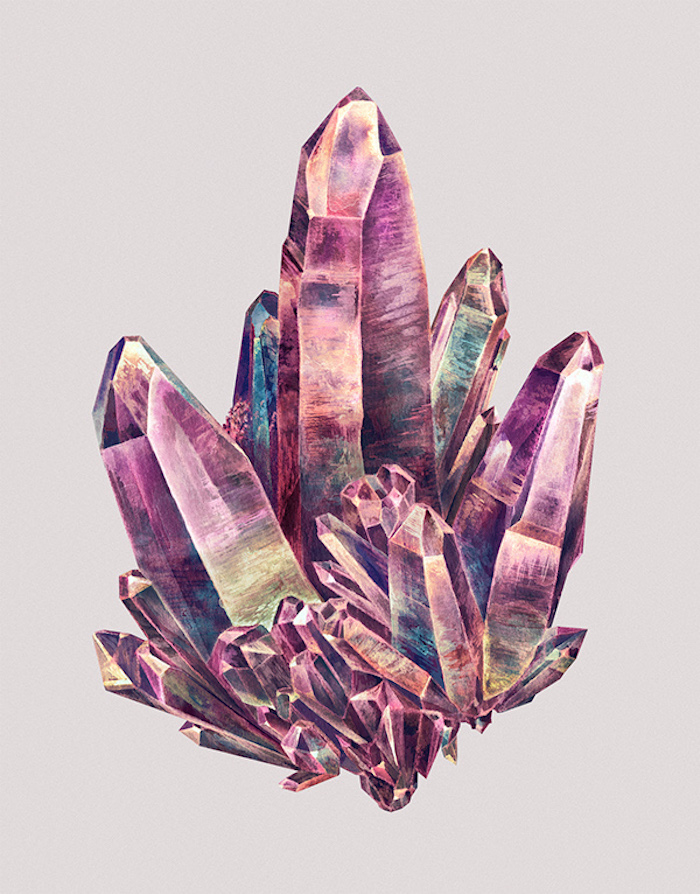 You know crystal consciousness is MAJORLY on the rise when even mainstream media like the London Evening Standard is covering the phenomenon. And it makes sense that more and more people are being drawn to working with crystals – not only are they said to possess mystical healing powers, they give us a much-needed connection back to nature. And seeing as they also look totally beautiful, it's kind of like why wouldn't you want more crystals in your life?
I've connected with crystals on and off over the years, whether I've been been gifted them by friends or actively sought out specific stones I felt would help at times I could use a little extra cosmic support. As a result, I've ended up with crystals stashed in different bags and nooks and crannies of my apartment – from the Lemurian quartz pendant from Vega Jewelry that travels in my yoga bag for general high-vibery, to the selenite tower I picked up at Spellbound Sky that watches over my dreams from my bedside.
And considering all these stones have just somehow shown up in my life (which crystals have a habit of doing), I figured it was time to learn a little more about how to work with their numinous properties. Enter lovely Luke Simon and his in-depth crystal workshops at Maha Rose Center for Healing in Greenpoint, BK.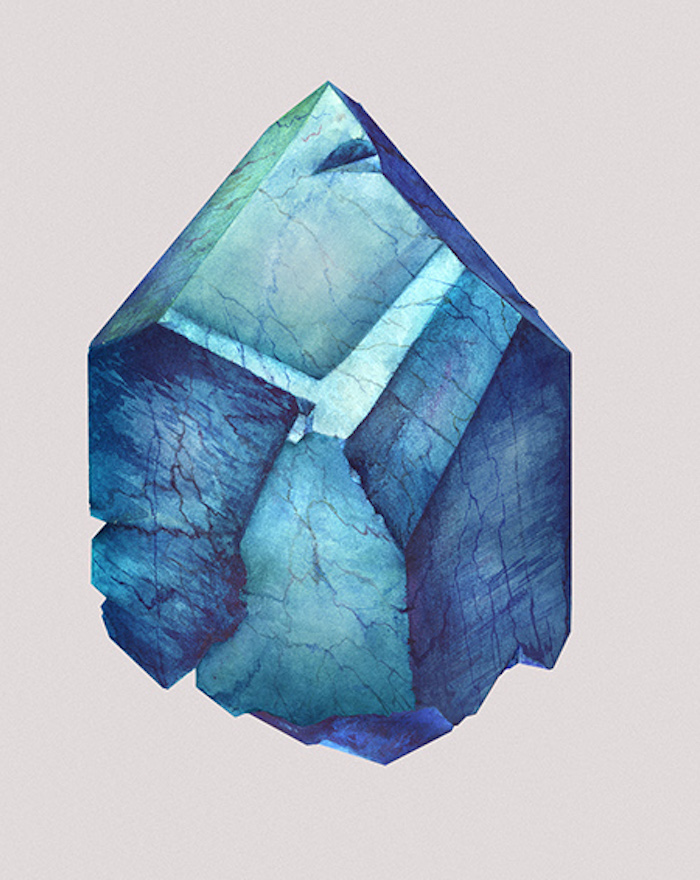 "I started working with crystals when I first moved to NYC and realized I needed some serious juju to wear ON my body," he explained, kicking off the session I attended last month. As for the first step on the path to expanding your crystal consciousness? "Crystals first job is to give us permission to work with our intuition," explained Luke, "I like to call it their 'Tinkerbell effect'." In other words, you just have to believe…
Here are 20 more things I learned that day at crystal school:
1. Never have more crystals than you have time to love
2. Crystals form very slowly as liquid cools and evaporates and atoms of whatever pure substance remains move closer and closer together, imbuing them with a concentrated energy that's much more highly evolved than glass
3. The particles in crystals form repeating tight-knit structures – as in music, and in our thoughts and physical structure. In humans, these patterns becoming disturbed is what leads to dis-ease, and crystal healing occurs when our own cellular structures seek to mimic the crystal structures we hold in close proximity to us
4. If you're repeatedly drawn to certain crystals, it's likely you will have worked with them in past lives
5. Lots of small crystals formed to make a "bed" is called a "cluster"
6. You can directly imbibe crystal energy by putting them in your tea kettle. Also keep in mind however, that some crystals dissolve in water (like Selenite and Halite) and some can be toxic to ingest, like Malachite. So consult a book or an expert first!
7. Placing crystals in a "grid" is like following a recipe that allows them to merge their properties and heal on a more potent level
8. Use four crystals in a grid to create stability; three or five to work with themes of transformation; and eight to symbolize infinity, and in multiples of these numbers. When placing crystals in a grid, consider the properties of the different stones you're using and be very clear with your intention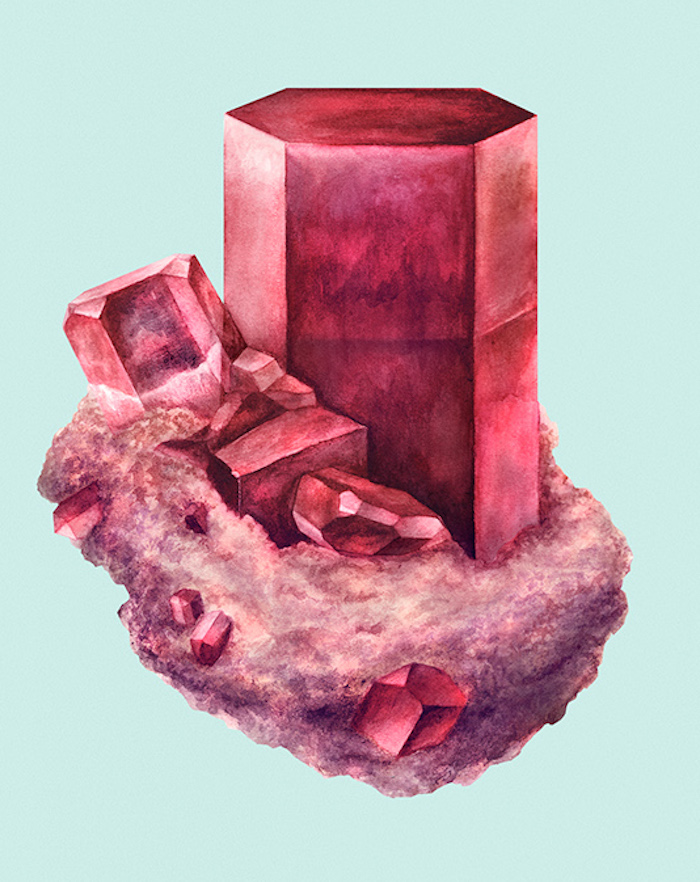 9. Your energy will also stir your crystals up, and this is what makes them programmable. Clear quartz crystals are the most receptive to this process, making them like a blank canvas for channelling your consciousness
10. When working with a specific stone over a period of time, you can keep a crystal journal to chart your progress
11. When selecting a new crystal to work with, see which stone you feel naturally drawn to. Your cells will be attracted to the vibrations of the crystal that can offer the most healing to you in that moment
12. Hold the crystal in your non-dominant hand, as you'll be more sensitive to the subtle vibe it creates for you. Ask yourself, does the stone make you feel more energized, or more grounded? Practise this with different stones to develop your sensitivity
13. If you're repelled by a certain stone, consider whether it relates to something you're avoiding in your life
14. Since crystals absorb the energy around them, they need to be reset with regular cleansing
15. Ways to cleanse your crystals include: using the smoke from burning sage or other cleansing herbs (i.e. Palo Santo, Cedar leaves, sweetgrass, lavender) – and imagining the smoke as water; submerging them in natural spring water; burying them in salt (if intense cleansing is needed); burying them in earth in your garden or a plant pot (remembering to put a marker in the ground if you do this outdoors!)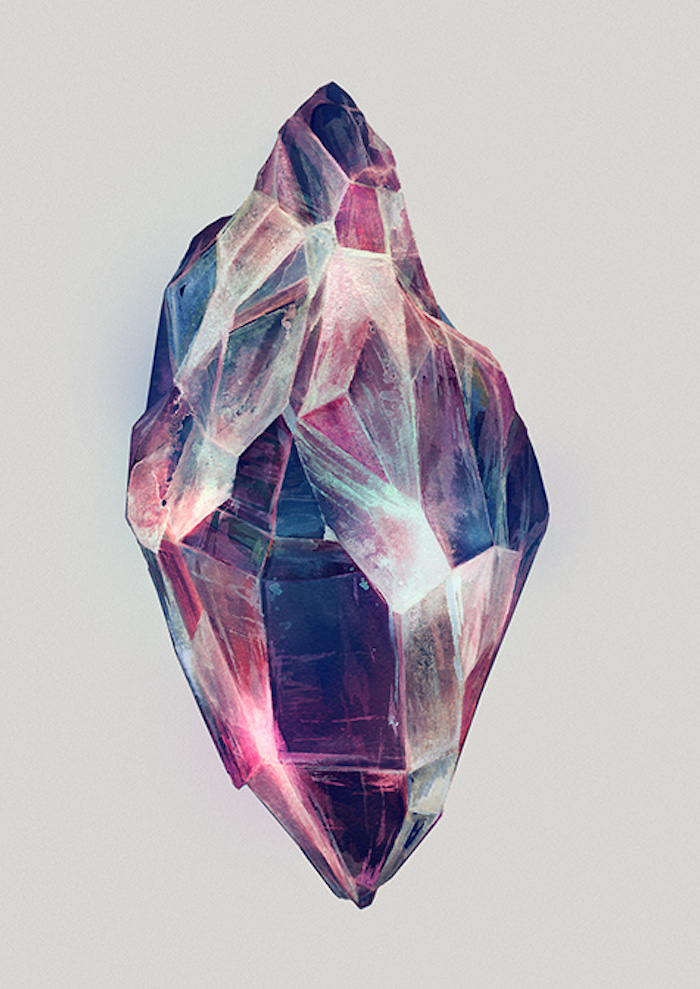 16. Some crystals don't need cleansing – Citrine for example doesn't hold negativity, while Selenite is self-cleansing
17. To charge your crystals, place them in direct sun or moon light for anything from a couple of hours to overnight. Do this when your stones begin to look or feel "dull" to you
18. You can also charge crystals with the energy of a place or icon that holds special meaning for you by placing them on an altar next to symbolic imagery
19. When placing crystals on the body for more intimate and specific healing, it's more comfortable to work with polished stones
20. Never forget your crystals in a crisis!
Have you been working with crystals? Connect with us and share your experiences on Instagram, Twitter and Facebook
Luke Simon's next crystal workshop at Maha Rose takes place June 6 and is titled: Crystal Breathwork: Labradorite. Click here to sign up and get more details