With electric shocker planet Uranus now rolling through Taurus until 2026, we're ripe for revolutionizing our resources, and radically grounding into our beautiful bodies. Numi astro crew Lord Chiron, Danielle Paige, Kiranjot, Bess Matassa, Kimberly Peta Dewhirst, and Rebecca Farrar have the full report on this historic meeting of heaven and Earth …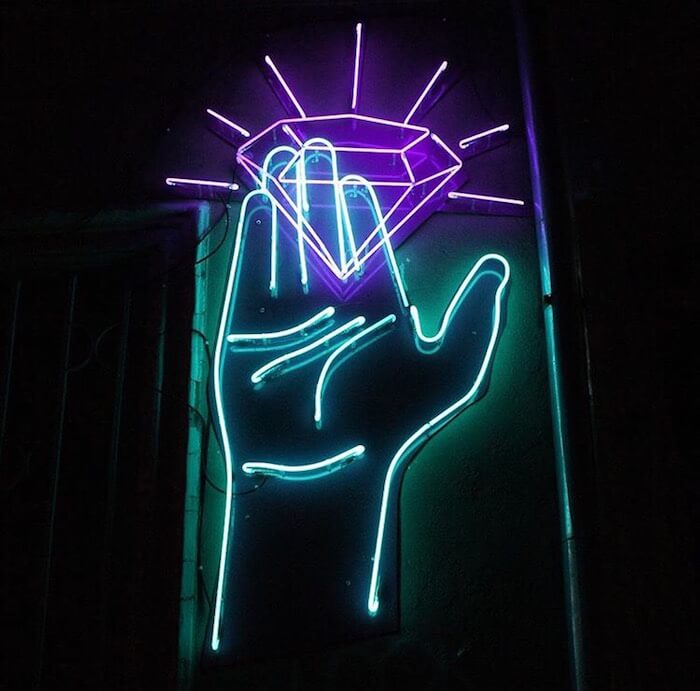 URANUS IN TAURUS :: 5.6.19 – 2026
From LORD CHIRON  
3-D chocolate printing and breaking free of the B.S.
In Greek, the language of the New Testament, Ouranos /Uranus, means "heaven." Uranus symbolizes the realm of archetypes, effortless creativity, and synchronicity. Where we are out of line with "life" is where Uranus comes in and shocks the bullshit out of us, and with Uranus in Taurus, we can expect many shifts as to what we value here on Earth.
The Mayans equated Earth with the underworld.  They knew what the Buddhists know: that Earthly existence is a never ending loop, and that, until we evolve our consciousness, we'll be reincarnated into the same mess over and over again. To get into Uranus / heaven, we are going to have let go of something we are holding onto that has outlived its purpose on Earth.
On a lighter note, there is also this totally Uranus in Taurus development: the 3D printing of chocolate.
///
From DANELLE PAIGE 
Lean into the cosmic rhythm
The combination of revolutionary awakener Uranus with slow and steady Taurus is interesting for a couple of reasons. Taurus is a fixed sign and doesn't like change before it's really, really ready for it, and Uranus hasn't been in Taurus since the early 1930s (the era of the Great Depression).
While this transit doesn't have to herald another major financial crisis, it does highlight how we handle our resources, and care for Mother Earth. On a personal level, we'll be moving more into our bodies, and awakening even more to what we put inside of them and how it was produced.
If you're a fixed sign (Taurus, Scorpio, Aquarius, or Leo), or have any planets in those signs, then this Uranus transit will be making contact with your birth chart specifically. When that happens (meaning when Uranus in Taurus makes an exact angle to any of the planets in these signs) it will mean a personal awakening for you in the area of life that's being highlighted (as denoted by the House containing the planet in question).
A final note: there is nothing to fear with this transit. This energy is happening because, as a collective, we're really, really ready. Uranus' transit through Taurus is set to break us out of old patterns, so that we can liberate who we actually want to be.
To find out more about Danielle's work and how she can help you embody you soul's cosmic rhythm follow her on Instagram 
///
From KIRANJOT 
Summoning Kundalini courage in the face of change
Crowned "God of the Sky," Uranus' energy is electric. He is the revolutionary. He demands innovation and progression at lightening speeds. His symbol even looks like a radio receiver.
We began to slide into the "Age of Aquarius" (the sign co-ruled by Uranus) in 1991, at the same time as the birth of the world wide web, and these Aquarian times have been highlighting the way we as a collective need to evolve if we are going to survive. If channeled well, the energy of Uranus will liberate us, as we've seen from the #metoo and #whatif campaigns.
With Uranus in passionate warrior Aries for the past seven years, we've been called to step up, claim our individual authority, and be unashamedly real. Social media platforms and the rise of the personal brand have been the frontier of this brave new world. And while we all know social media can be a phenomenal force for good, we've also been dealt a heavy side of anxiety as we expose ourselves for public consumption. And if, in Aries, we go out prospecting, in Taurus we bring the treasures home. Super sensual Taurus delights in the body and acquires things that please the senses.
To help us stay strong and able to cope with massive change and intense pressure during these transitional times, use the simple, anxiety soothing meditation below from the Kundalini yoga tradition. It is one of five particular mediations given by Yogi Bhajan for what he called the "gray period," after the transition into the Aquarian Age, post 2012. Use it to calm the mind, restore mental balance, and protect against irrationality.
Meditation For Strong Nerves: 
-Sit comfortably, spine straight.
-Left hand, touch ring finger and thumb together, hold it at the level of your ear. Right hand, touch little finger and thumb together, keep it relaxed in your lap.
-Close your eyes softly and focus them at the point between your eye brows, which we call the third eye, and take long deep equal breaths. Hold the position for 11 minutes to feel the full effects.
-To finish, take a deep breath in, stretch and shake your hands for a couple of minutes.
Moon Club member Kiranjot is a Kundalini Yoga Teacher and Doula in London and Ibiza. Connect with her at kiranjot.com and wisemother.co.uk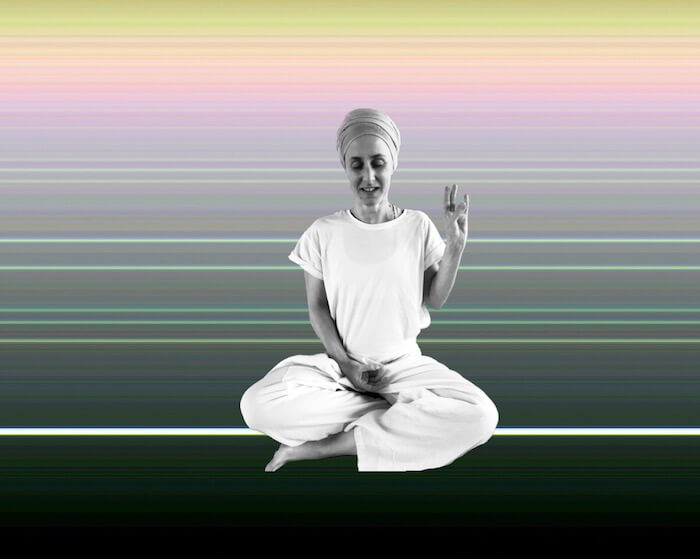 ///
From BESS MATASSA
Striving to make heaven a place on Earth.
Uranus' entry into Taurus wants us to loosen our grip, as we offer ourselves up to beauty, and take on a permanent mood ring shade that's contingent on nothing and no-one to fill our cup.
As Uranus's neon lightning electrifies the bovine boudoir of Taurus, we are offered the chance to start where we stand, and with exactly the resources we already have on hand. With whatever creams and serums are clustered in our medicine cabinets. With whatever savory spices we are ready to pestle and mortar to perfection. With whatever flesh and bones currently house our spirits. We're being reminded that our bodies are a vestal vessel for magic and majesty.
That we've got enough, and we are more than enough.
Uranus in Taurus Mantra: "When I settle in to what can't be stolen, I can serve up my delicious mission."
Theme Song: Heaven is a Place on Earth
Style: The earthbound "housewife" chic of Pedro Almodóvar's women, in outer space. Chunky lucite hoops, plastic floral hair pieces, and body con neon prints.
Flavors: Think the languid luxe lickables and spontaneous bounty of an impromptu picnic—fresh baguettes, mascarpone, nutty gouda, full-bodied butters, succulent stone fruit, salted charcuterie, and concord grape juice.
Want more juicy cosmic insights and sensory explorations? Arrange a reading or private event with Bess here and follow her on Instagram. 
///
From KIMBERLY PETA DEWHIRST, AKA STAR SIGN STYLE
Ground shaking pragmatism and sensory revolutions.
From the heady daredevil realms of Aries to the bull's more stable pastures, the flavor of our collective innovations has shifted; a pioneering, fighting spirit transitions into a more practical approach to necessary change.
However, rebellious Uranus faces some challenges in this earthy territory, and we've felt the birthing pains to prove it. With earthquakes across the US, and volcanoes in both Hawaii and Japan, we're viscerally connected to Uranus' shocking vibrations.
Outside of this Gaia-based realm, whatever Taurus governs can now experience revolutionary leaps—from banking, agriculture and food production, to ways of working, our income, and even sensory experiences. Think the widespread normalization of digital finance, and technological advancement in farming that helps us face sustainability issues with tangible solutions.
And as Taurus governs our sensuality and how we experience the material world, the style forecast for this transit is more Ecological practices in the fashion industry!
Connect with Kimberly at Star Sign Style, and on Facebook, Instagram, and Twitter.
///
From REBECCA FARRAR, AKA WILD WITCH OF THE WEST 
Awakening Earth activism and connection consciousness.
With the celestial shift of Uranus into Taurus, a.k.a. "Tauranus," the energy in the air is palpable.
At first, this cosmic combination may seem jolting, as opposing earthly and etheric forces come into contact. Yet Taurus can ground Uranian forces into more practical means, and Uranus has the opportunity to utilize the Taurean powers of connection to move things forward.
As a transpersonal planet closely linked to collective experiences and generations, Uranus' sign shift is an important indicator of group evolution and the potential for shifts in the collective consciousness. We've already seen the effects through new financial structures, such as the sharing economy and cryptocurrency, and Earth technologies that include ocean clean-up efforts and major strides in renewable energy.
Beyond creativity in the fields of environmentalism, food sources, and finance, these next 8 years also offer up revolutions in the way we relate. My hope is for a revolution around connection, and a new consciousness that includes greater intimacy with ourselves, others, mothership Earth, and the cosmic community. I'm eager to watch it unfold.
For more cosmic musings, check out the "Wild Witch of the West" on Instagram and Facebook.