Taurus season is time for getting grounded and knowing your worth. Eunice Lucero reveals the best beauty luxuries for indulging your celestial senses …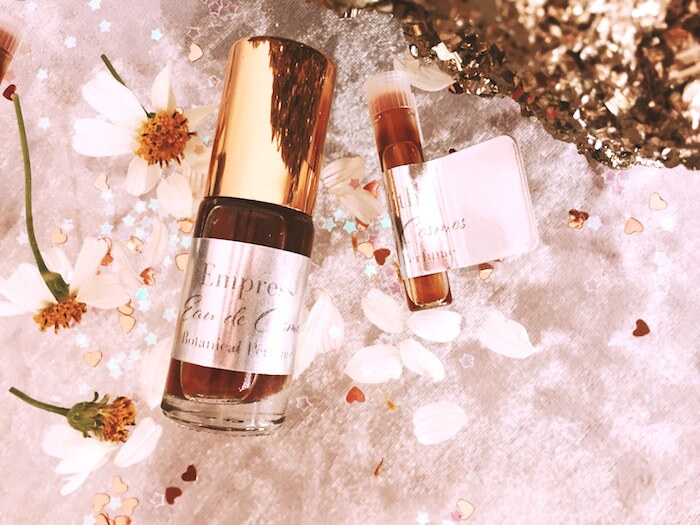 1// Sun in Taurus: Empress Perfume, from $7.00. Infused with the trademark voluptuous hallmarks of your ruling planet, this natural, artisanal Venusian blend of Turkish rose, jasmine, ylang ylang and honey all linger around a heart of cardamom, a.k.a. the "Fire of Venus." And as it is with you, the fragrance has a mellow, comfy cacao baseline that pleasantly lingers and gently grounds.
>>>
2// Moon in Taurus: Kindred Skincare La Femme Body Oil, $60. Beauty and the pursuit of sweet and juicy sensuality is the name of your game, and this certified organic, award-winning, illuminating floral-scented body oil is just the cozy, sexy little thing to envelop you in all the things you love: femininity and bodily luxuries. Best yet? Partial proceeds benefit the Coalition Against Trafficking in Women (CATW), the world's first organization to fight human trafficking internationally. How's that for honoring the Goddess?
>>>
3// Ascendant in Taurus: LAFCO New York Reed Diffuser in Champagne, $115. Step into my gilded/decadently decorated/sinfully comfy parlor, said the classy Taurus Rising! Pamper both yourself and your beloved guests with a warm yet sparkling room scent made of citruses and rose named after the celebratory drink that, like you, tenderly brings people together.
>>>
4// Mercury in Taurus: Joyōme Illuminating Day Serum and Intensive Overnight Repair Serum, $153 for duo. The ultimate witty connoisseur, you gravitate towards quirky yet effective beauty finds that embody sensible chic. A simplified, expertly curated two-step routine that not only lightens up your everyday glam but makes you rethink old imprints about skin (by working with our natural microbiome and not hate-scrubbing against it).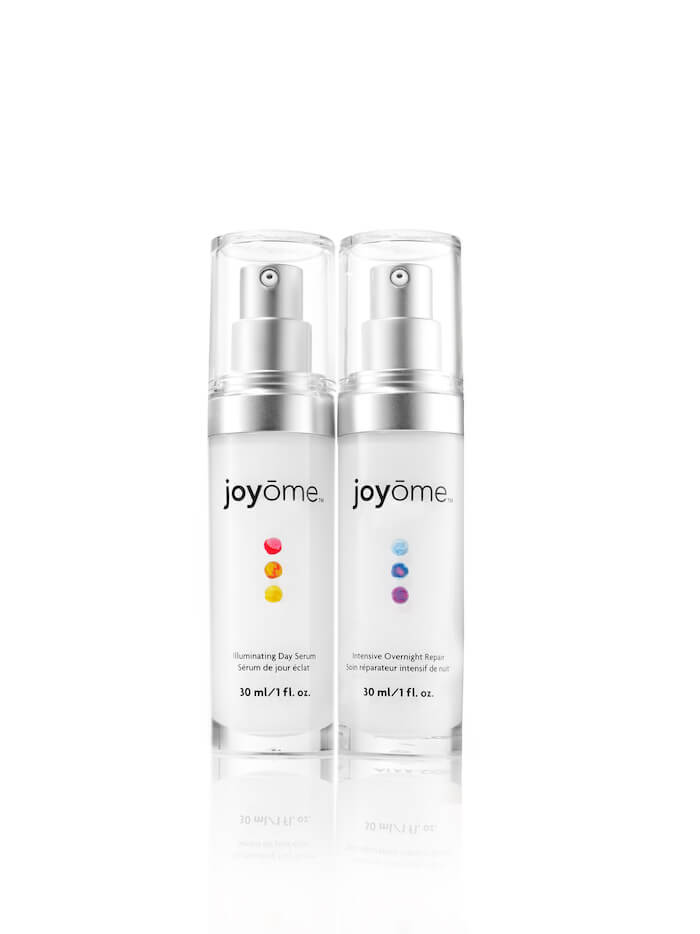 >>>
5// Venus in Taurus: NEWA Anti-Aging Skin-Tightening Device. With Taurus in Venus, the goddess is in her castle! You happily elevate your daily glam time into an actual, sacred, physical ritual. A skincare device that mimics the effect of high-end procedures, all while in the comfort of your own home, is a quality investment fit for a queen like you. Bonus: The device uses RF technology to tighten problem areas like the jawline, putting the spotlight on true Taurean beauty points—that sexy neck and throat.
>>>
6// Mars in Taurus: Lansinoh® HPA® Lanolin Nipple Cream, $8.79. Your formidable inner strength gives you a patient, determined approach to getting ahead, which sometimes results in a bit of wear and tear along the way to the top. A single-ingredient, preservative-free product that acts as a catch-all for a myriad of concerns (it ingeniously moisturizes cracked, dry skin apart from soothing mama's breastfeeding nips!) is a perfect companion for busy, goal-oriented people like you who'll appreciate its straightforward formula, and also delight in a good beauty hack.
>>>
7// Jupiter in Taurus: UNI Organics Exfoliating Face Scrub, $44. Jupiter in Taurus goddesses go about life armed with an infectious combo of wide-eyed optimism and a solid, realistic foundation based on total integrity. You're happiest when you're a bit extra but always for a good cause; donating part of your hard-earned moolah to charity, or investing in sustainable skincare, gets your mojo rising. This certified organic exfoliant chock full of all plant-based ingredients gives you the conscientious fresh start that exuberant bosses like you crave each morning.
>>>
8// Saturn in Taurus: Kama Botanicals Skin Superfood Serum, $99. A few drops of this nutrient-rich, 100 percent natural and organic wonder oil is said to do everything from repair damage to minimize stretch marks and plump up skin. A tall order? Its roster of powerful botanicals were tried and tested by the proprietor herself ,and created to heal her own scars and blemishes. It's those trustworthy, proof-is-in-the-pudding results that appeal to those with Saturn in Taurus, who put a lot of stock into responsibility and dependability.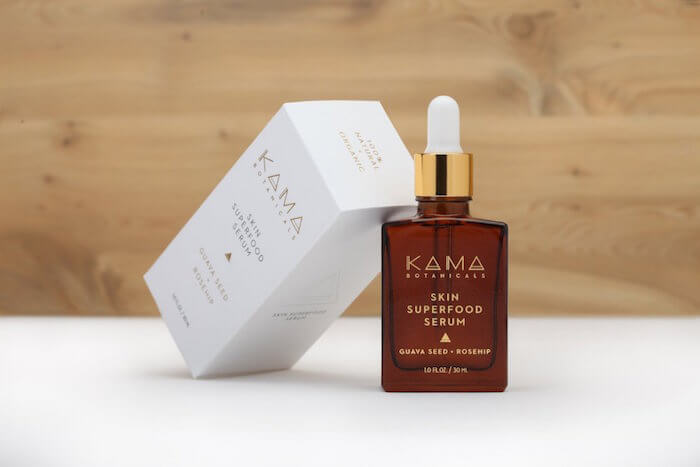 >>>
9// Uranus in Taurus: Brittanie's Thyme Organic Everyday Unscented Natural Deodorant, $8.95. Environmentally woke Uranus in Taurus babes come alive with organic/gluten- cruelty/nasty-free/vegan alternatives, and this winner checks all boxes—while also being unisex, because true beauty is universal indeed! This winner uses arrow root, and not baking soda or aluminum, to absorb moisture, transforming your post-shower ritual into a more natural, chemical-free experience.
>>>
10// Neptune in Taurus: BioSphère Naturel Lumière Crème Jour, $44. Your emotive, lovestruck, artistic nature finds balance in a healthy obsession with material possessions, most notably with a luxurious French cream that has a clean, elegant sex appeal. Since Taurus tempers that famous Neptunian illusory vibe, something that imparts actual visible results is key. Not only is it no-nasty cruelty-free and vegan, the moisturizer also has organic rice powder to mattify, as well as organic bamboo extract to protect from environmental stressors—super clutch for the pollution-sensitive soul that you are.
>>>
11// Pluto in Taurus: Milk Makeup Kush High Volume Mascara, $24. Stubborn and hyper-focused Pluto in Taurus people don't take too well to compromise … and with this power-player mascara, they don't have to. A revolutionary move of replacing beeswax with cannabis oil gives this hydrating, vegan, 100 percent cruelty- and paraben-free formula an edge among others in the market, while staying on-brand for the adventurous game-changers with this Taurus placement. Heart-shaped fibers also help reinforce that famous Plutonian stare by allowing for more intensely volumized and curled lashes.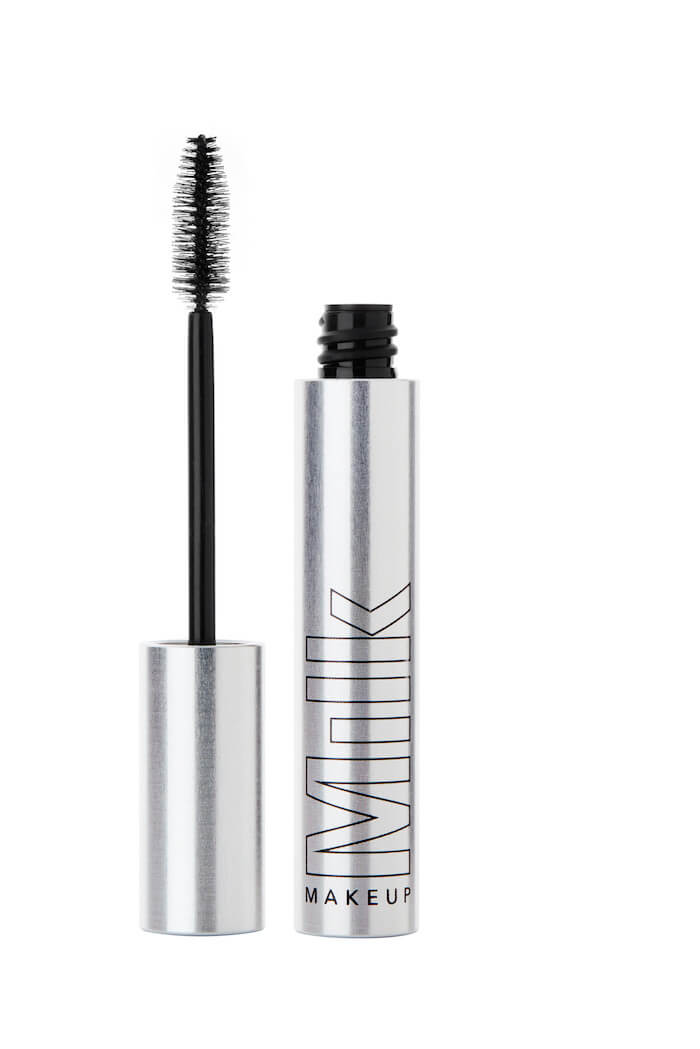 >>>
12// Chiron in Taurus: Apotheca Zincuta Ointment, $12.5o. It's no fun avoiding risk all the time, so a cure-all ointment that helps ease physical insecurities or alleviate anxieties about stepping out of your comfort zone can be a crucial addition to your go bag. Be armed against most skin afflictions—from bug bites to eczema—and know that you're a goddess to be celebrated in your own skin, with and without all the liveries.