Ruled by pleasure-seeker Venus, Libra energy invites us to connect with both our inner and outer allure. Let Eunice Lucero's top beauty duos for Libra Season kick-off a month of perfectly-paired pampering …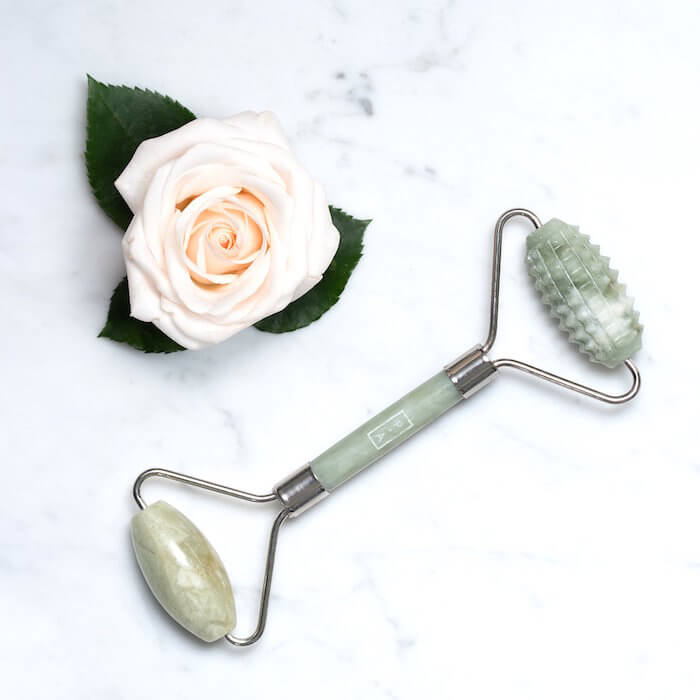 With the Sun now in the beautiful, billowy sign of Libra, the astrological weather forecast is for more diplomatic, harmonious times (side-eyeing you, retrograde season).
Ruled by Venus, Libra Season activates our urge to indulge and treat ourselves, and with the recent Fall Equinox marking the official reaping of the past year's harvest, we're invited to take a pause and celebrate how far we've come with some well-deserved pampering.
Let this roundup of luxurious duos help you lean into the beauty gods and goddesses within …
**We've listed beauty duos for each Libra placement, but these pairings are for everyone. Curious about what planet and /or house Libra rules in your chart? You can do your birth chart HERE for free.
///
1// Sun in Libra / Libra Ruling the 5th house: Province Apothecary Dual-Action Jade Facial Roller, $44; Rejuvenating + Hydrating Face Serum, $26. Little luxuries that offer sophisticated upgrades are what feed your soul—particularly if they look as good as they feel. This two-step, on-trend facial roller helmed in jade, the ancient stone of beauty and money, helps reduce fine lines, promote circulation and aid lymphatic detox. Supplement it with a pure botanical antioxidant serum either before or after your mini-rolling ritual, just in time for your birthday celebrations.
///
2// Moon in Libra / Libra Ruling the 4th house: Lenajapon LJ Moist Shimmer Clear CC Day Serum, $55; LJ Pearly Powder Moisturizing Beauty Face Powder, $55. You put the social in social justice, seeking fair-mindedness in all forms. Your diplomatic nature will resonate with products that mirror a sweet, emotional spark that's always shimmering below the surface, like this shimmer serum and powder duo that both imparts moisture and a natural, goddess-like glow.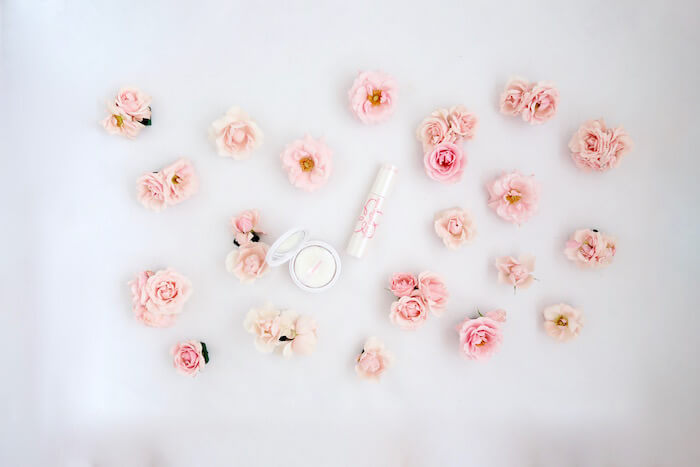 ///
3// Ascendant in Libra / Libra Ruling the 1st house: When Rose Coconut Gentle Exfoliating Scrub Mask, $14; When Glamour Base Mask, $28 for a set of 5. Looking the part is half the battle; for your charming, and yes, appearance-conscious approach to facing the world, it's never just a frivolity. You move through life with a tasteful, refined eye, and making sure your look is on point is a daily priority. A luxurious facial scrub made with natural coconut powder and French rosewater helps gently slough off impurities, while a bio-cellulose, all-natural, collagen sheet mask gives a smooth, flawless makeup base.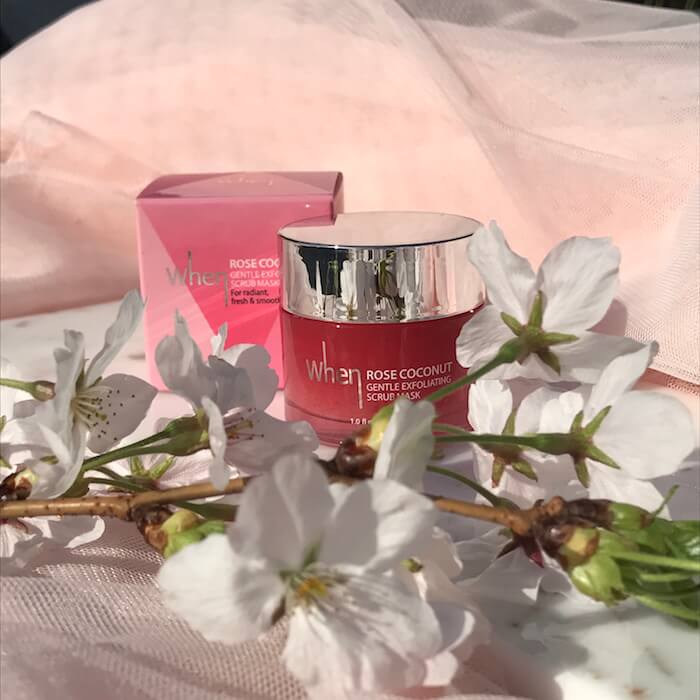 ///
4// Mercury in Libra / Libra Ruling the 3rd or 6th house: Alder New York Texture Powder, $27; All Purpose Comb, $10. You have the gift of gab—making you a facile communicator who loves a two-sided, good-natured debate. You can easily see both sides to a story and love witty repartee that doesn't take away from the topic at hand. Clean, uncomplicated, and genderless beauty touches on this appreciation for inclusivity; a dry shampoo and travel-friendly comb also give you some glam on the go for your mercurial travels.
///
5// Venus in Libra / Libra Ruling the 2nd house or 7th house: Amaranthum Gentle Hydrating Set, $187. Elegant, cultured, and sensual, your penchant for artfully crafted experiences extends to everything you can see, feel, hear, taste, and touch. This cleanser-and-essence power duo honors your love of all things feminine and romantic, while upholding your need for integrity—it also effectively clears pores and locks in hydration.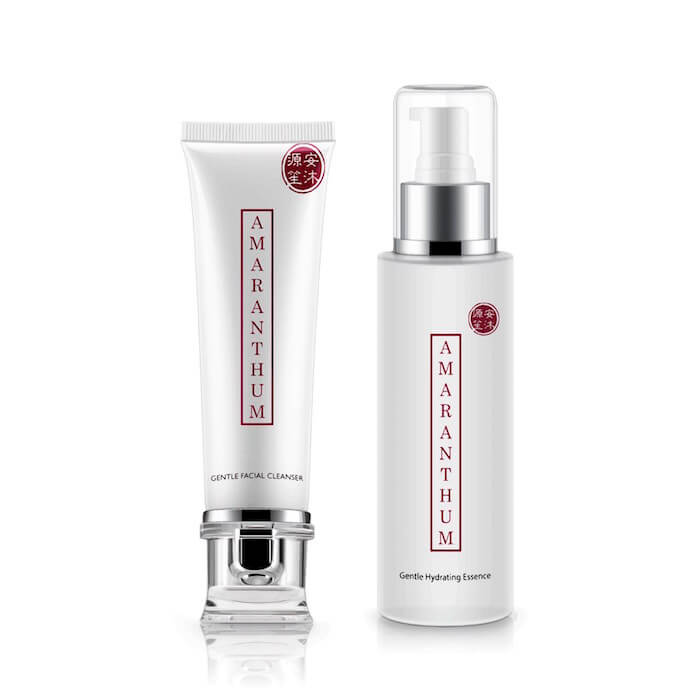 ///
6// Mars in Libra / Libra Ruling the 1st house: Elate Essential Mascara, $28; Elate Liquid Eyeline in Origin, $25. Making a point without ruffling feathers is your calling card, even when things get heated! A sense of diplomacy serves as your baseline when getting things done, even as you're girlbossing your way to the top. Punctuate your eyes-on-the-prize mentality with a crisp, sexy cat-eye, from a line that delivers awesome pigments, but which also has a heartwarming credo: They're currently 75% waste-free, with goals for 100% in the next 4 years.
///
7// Jupiter in Libra / Libra Ruling the 9th house: Everyday Resting Beach Face SPF30 Anti-Pollution Sunscreen Serum, $30; Club BFF Natural Rescue Balm, $15. Your gracious, warm-hearted persona will appreciate paraben-free beauty that also packs a punch, and this anti-aging sunscreen serum is the Holy Grail. A blend of beloved superfoods (kale, spinach) is mixed with antioxidants and anti-inflammatories, all while shielding against UV rays (it also has anti-blue light technology, for protection against your iPhone and laptop glare!) Compliment with a petroleum-free, all-purpose balm.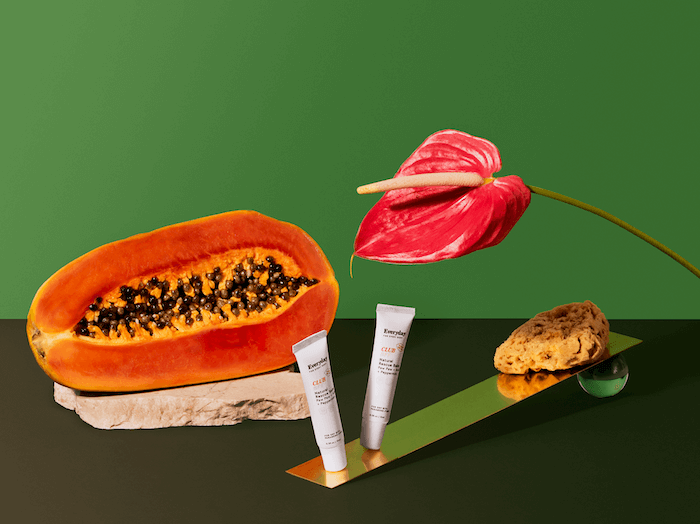 ///
8// Saturn in Libra / Libra Ruling the 10th house: Amour New York Hemp & Gold Hand Cream, $39; Hemp & Gold Foot Cream, $28.50. A polished, dignified, earthy sense of beauty and a knack for tact are the gifts you bring to the table. Your hardworking, exacting manner finds the perfect outlet in the realm of intellect and relationships, giving you an edge in both business and love—a cohesiveness you thrive on. A premium hemp-infused, non-greasy foot cream cares for your peds, as you (diplomatically) climb the corporate ladder, while its matching hand moisturizer makes sure deals you shake on are good.
///
9// Uranus in Libra / Libra Ruling the 11th house: Ethique Tip-to-Toe Shampoo & Shaving Bar, $15.50; Bombshell Gradual Tanning Bar, $32. Breaking free from traditional habits, especially in favor of innovation, is your loudest battle cry; revolutionizing old relationships (whether with people, things or the world in general), a close second. A completely no-nasty, Certified B-Corp, sustainable, Leaping Bunny-certified offering that urges you to #giveupthebottle by using bar products instead tugs at your environmental heartstrings, while satisfying your need for being on the new new.
///
10// Neptune in Libra / Libra Ruling the 12th house: Lacfin Composited Revive Facial Sheet Mask, $34.99 for pack of 5; Anti-Aging One Step Revive Cream, $39.99. Blessed with an artist's soul, you're the sensitive flower child whose poetic, idealistic touch becomes obvious when caring for partners or other people. Tuning inwards to tend to your practical needs first—you can't draw from an empty well—is the karmic lesson on your plate this lifetime. Small acts of self-love, like pampering your skin with the world's only cream with Micro Collagen Technology, and using a safe, EWG-verified (!) mask, can keep your hippie heart happy as well.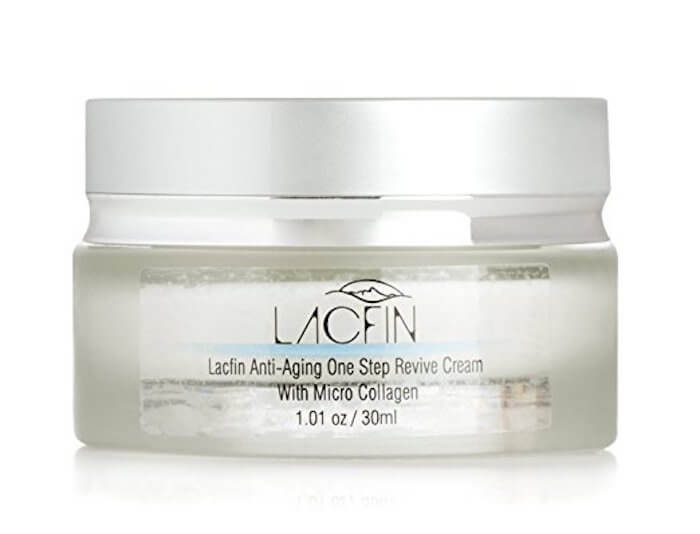 ///
11// Pluto in Libra / Libra Ruling the 8th house: bāsd Indulgent Crème Brûlée Coffee Scrub, $19.99; Indulgent Crème Brûlée Body Lotion, $24.99. Lie your tendency to nitpick at perceived flaws to rest with a decadent body duo that invites you to make nice with your complexion. The natural, organic coffee scrub exfoliates to reveal fresher, smoother skin, while also improving microcirculation. And its follow-up body lotion, which boasts five hard-hitting moisturizers, seals in nourishment to satisfy the over-thinker in you.
///
12// *Bonus placement—Chiron in Libra: Way of Will 01 Natural Deodorant Spray in Peppermint + Lavender, $12.75; 27 Cool Fix Energizing Spray Clear Your Mind in Peppermint + Lemon, $19. Free your mind … and your relationship insecurities will follow! Well, a high-vibe practice like yoga, meditation or reiki and crystal work can help temper these love demons, at least, and help you realize a codependent attitude only serves to hold you back from your highest potential. Amp up the serenity in your practice with athletic sprays that have your best intentions in mind, for a truly synergistic flow.