Rolling in the deep end of cosmic emotion? Eunice Lucero helps us navigate the high tides, with adaptogen-infused beauty for Cancer Season …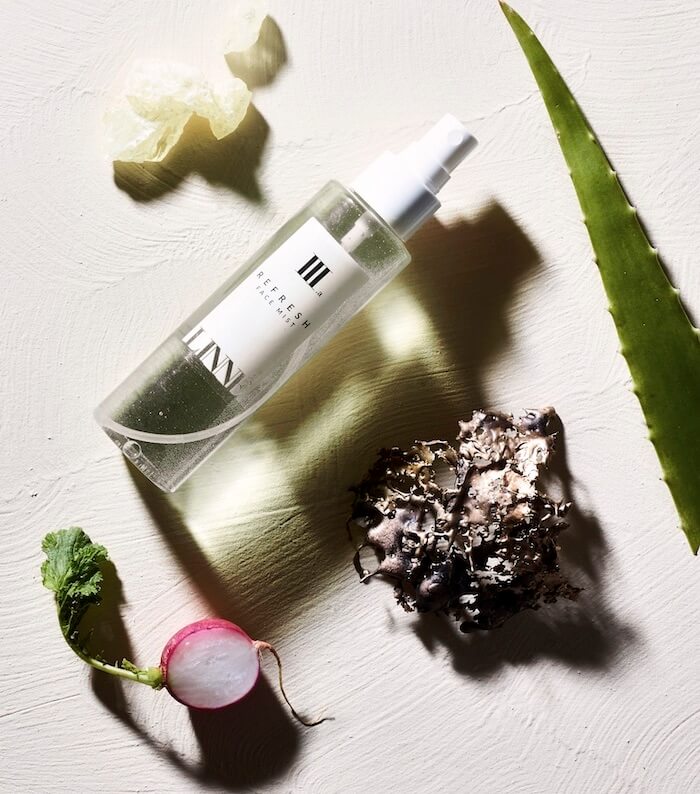 Nope, it's not your imagination: things are getting way, way deep. Not only are we smack-dab in the middle of Cancer season, i.e. the feelings HQ of the zodiac belt, this month's lunations also herald the start of a series of eclipses along the Cancer-Capricorn axis—which means emotional and structural change is afoot, and in a massive way.
To ensure smooth sailing on the potentially torrential seas ahead however, we've enlisted the help of some adaptogen-infused beauty heroes. Officially defined as non-toxic plant extracts that help increase the body's ability to resist the damaging effects of stress, adaptogens are nature's very own stress-busters put here to help us navigate these emotional rollercoasters with grace!
**We've listed our selections for each Cancer placement, but these products truly are for everyone. Curious about what Cancer rules in your chart? You can do you birth chart HERE for free.
///
1// Sun in Cancer: Moon Juice Beauty ShroomTM Plumping Jelly Serum, $58 for 30ml. Getting all up in your feelings is literally on-brand for you sensitive crabs, and nowhere are you more at home and comfier than in the watery, sometimes tear-stained depths of emotional exchange. But you'd be damned to let all this release wreak havoc on your famously glowing, youthful skin though. This adaptogenic serum infused with reishi mushroom—a.k.a. the "mushroom of immortality," plumps skin, reduces fine lines and wrinkles and locks in hydration, enhancing that supple, juicy, lit-from-within countenance that is your birthright.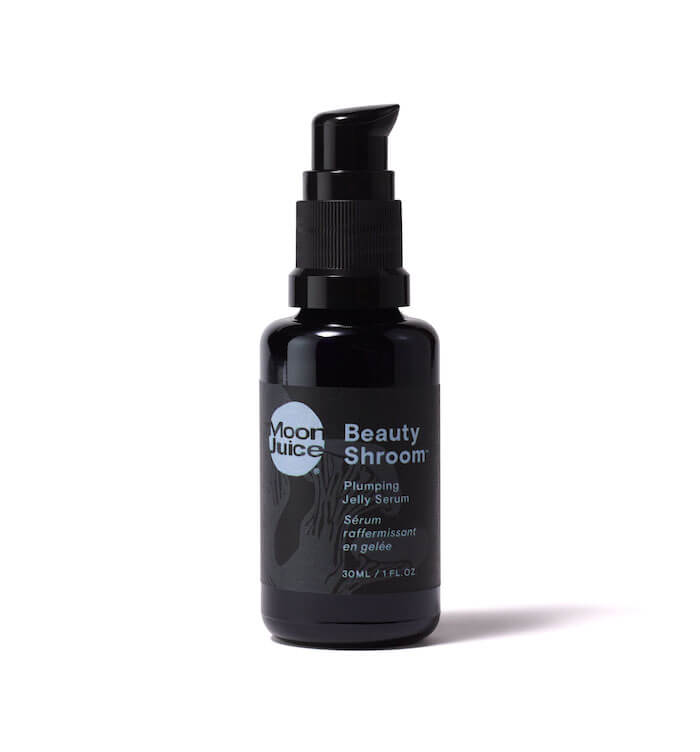 ///
2//Moon in Cancer: 8 Faces Boundless Solid Oil, $88 for 50ml. Named for the eight phases of the moon and the eight faces of the goddess (and perhaps also the number of your ever-changing moods in, well, an hour), this multipurpose balm melts upon contact—and rescues you from a myriad of skin problems, all in one go. The secret: amla berry, which is at the heart of this uplifting grapefruit-scented oil, is a Vitamin C wunderkind (it's the second-highest source of Vitamin C on the planet) that not only boosts collagen; it also fights free radicals and gives you that moonlit glow that can only be credited to a chic, intuitive knowledge of both self and self-care.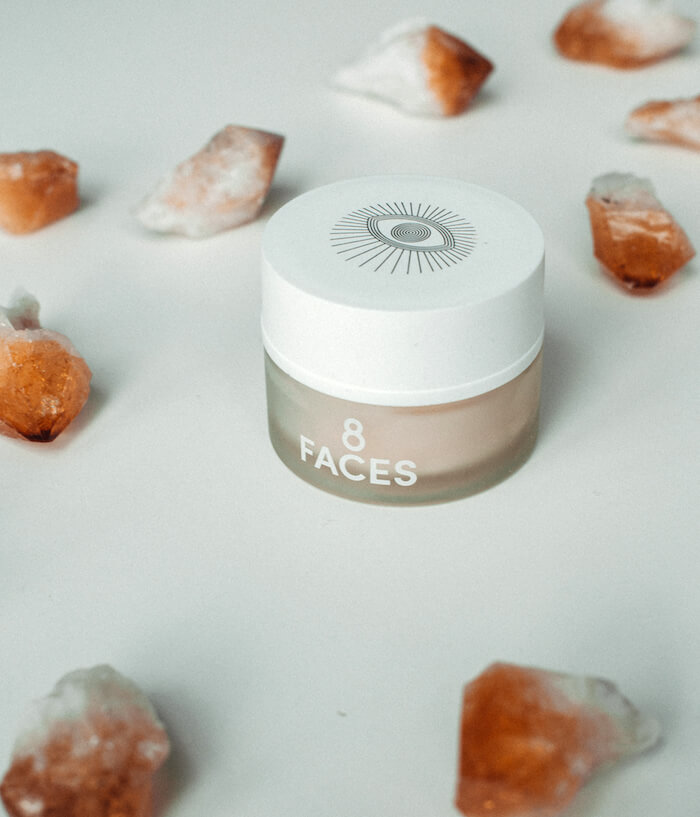 ///
3// Ascendant in Cancer: Linné Botanicals Refresh Face Mist, $36 for 120ml. In Wiccan practice, yarrow root corresponds to the sign of Cancer and is considered an herb for healing, power, and protection. One of the oldest medicinal herbs, it was used to help soothe you and aid digestion—albeit perfect for the Cancer Rising, who enter the world gut-first, and whose feelings show on their faces clear as day, for better or worse! As one of the top ingredients in this delightfully chill face mist, it helps reduce inflammation, balances circulation, and acts as an antiseptic agent for a calmed-down complexion, while promoting overall elasticity and oxygenation.
///
4// Mercury in Cancer: Snow Fox Skin Care Day & Night Defense Cream, $55 for 50ml. Discussing the wide, colorful spectrum of human emotion with your fave people might be your version of the perfect day, but all that verbal energy can get exhausting—even for deft wordsmiths like you. A lightweight, day-to-night organic cream keeps up with your nimble, agile lifestyle, while Siberian ginseng, known to combat fatigue, reduce lethargy and increase resilience gives your skin that literal snap-back every time your day gets just a tad too stretched out. Bonus: It's infused with peppermint oil extract, which not only has natural antiseptic and antimicrobial benefits, but also acts as a zingy pick-me-up.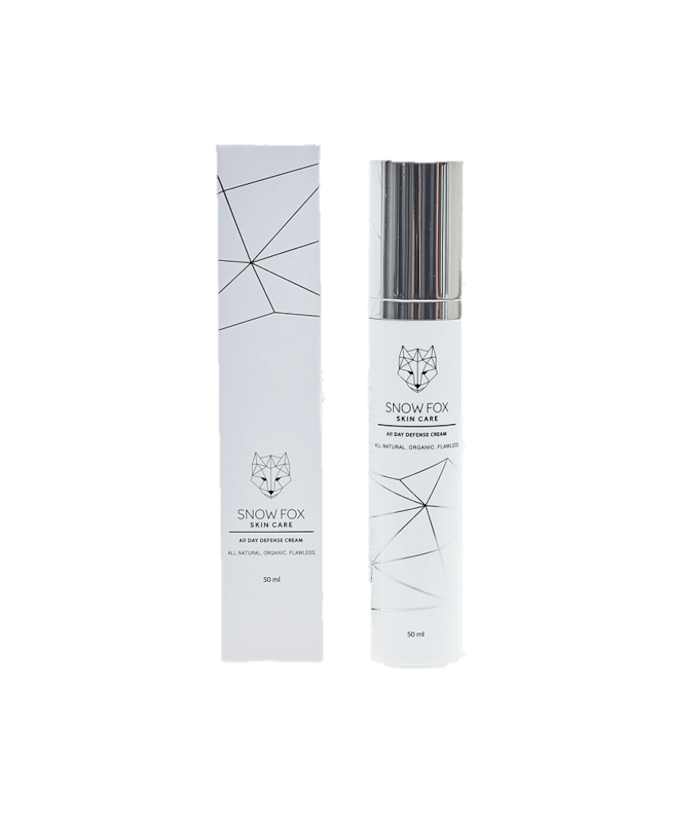 ///
5// Venus in Cancer: Pangea Organics Facial Mask – Japanese Matcha Tea with Acai Goji Berry, $50 for 4oz. Venus in Cancer placements have the science of cozy down pat; they're masters of simple yet luxurious rituals, and find no shame in their self-care game. They've elevated nurturing to an art form, and know what they need to feel beautiful, inside and out. A facial mask chock-full of antioxidants like organic goji berries, which is touted as the Chinese "longevity fruit," together with well-known anti-agers and skin detoxifiers and nourishers like matcha tea and seaweed, basically make this a reverse time machine for your face, and absolutely perfect for that Sunday night in.
///
6// Mars in Cancer: Farmaesthetics Cool Aloe Mist, $26. Passionate, hot-hearted Mars in Cancer folks can benefit from an aloe vera cool down, once in a blue moon. Not just made for that nasty après-sun tingle, aloe vera increases the diffusion of oxygen in the blood, which relieves stress, balances circulation and alleviates symptoms of cardiovascular disease. This aloe-infused mist, trendy amongst the fitness set as well as those undergoing hormonal changes like hot flashes, has ingredients purported to activate the body's immune system and fight free radicals too. Bonus: it also has lavender to calm you down, because feelings!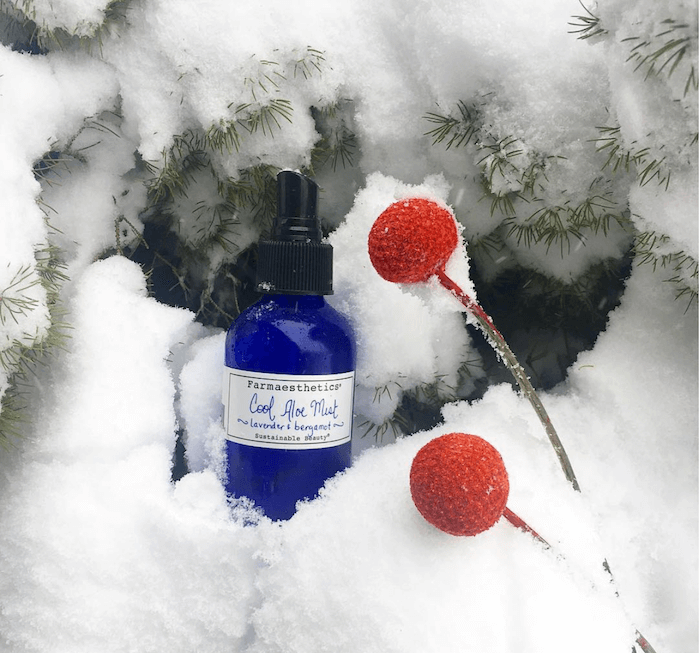 ///
7// Jupiter in Cancer: Eminence Organics Bright Skin Licorice Root Exfoliating Peel, $79 for 50ml. A refined approach to abundance is your trademark; you get what you give, which is great, since you're generous to a fault. A product that's virtually an organic spa-on-the-go (complete with a cotton pad–dispensed formula for TSA-friendly traveling), it has super ingredients like the adaptogenic licorice root, which is a potent anti-inflammatory, antibiotic and anti-oxidant. Most notably, it boasts of a natural hydroquinone alternative, for those jubilant expectant mamas who still want to maintain a bright, even complexion, without the risks associated with facial bleaching while with bun in oven.
///
8// Saturn in Cancer: Moon Juice Sex Dust, $38, and Luna Nectar Moon Boost Lash & Brow Enhancing Serum, $75. All the emotional intensity in the air might can have you coming to terms with some deep-seated anxieties concerning safety and security. Feeling like you're on your lonesome ownsome in the midst of a crowded room can also come over you like a crashing wave. Don't fret: A quality cocktail of adaptogens meant for a passion, energy, libido and antioxidant boost, courtesy of shilajit, shatavari, maca root and schisandra berry, helps awaken that inner sex-positive goddess and gets those juices flowing, creatively and otherwise. And because you're always low-key #extra, add this to that overnighter: an all-natural lash-lengthening serum, named after the seductive, unpredictable ruler of the season, meant to give you all-out flutter appeal.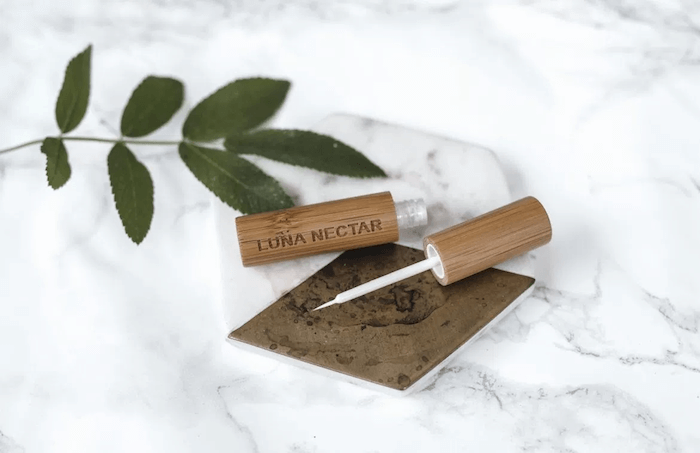 ///
9// Uranus in Cancer: Sunday Riley U.F.O. Ultra-Clarifying Face Oil, $80 for 35ml. Although in touch with your emotional center, you're not one to succumb to unnecessary drama; in fact, you have a knack for alchemizing all you encounter into a philosophical lesson for the better, and are gifted in finding solutions beneficial for all parties. Targeted towards oily skin, this buzzworthy oil contains the super-detoxifier milk thistle, which as an adaptogen, pulls no punches in removing bullshit from our livers. On the face, this has the benefit of nourishing and smoothing skin, and together with a tempered-down salicylic acid (courtesy of cucumber seed oil) and licorice, you're left with a brighter appearance, minimized scars with no greasy afterfeel—all in all offering a clean break, shall we say, which is just how you like it.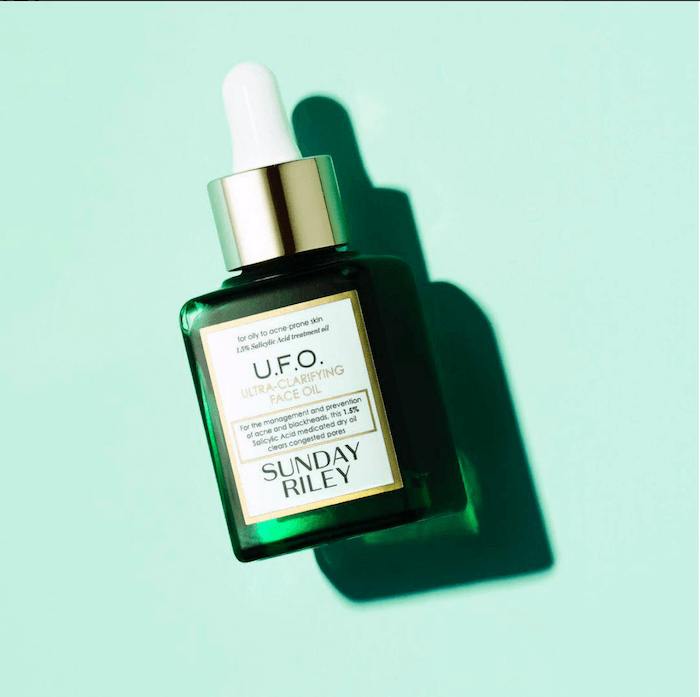 ///
10// Neptune in Cancer: Red Flower Lymphatic Phytopower Sea Cleanser & Masque, $42. Highly empathic and tied to family or to those who you've established a heart connection with, you cherish emotional discourse and "heal through feel"—so much so that having the wool pulled over your eyes can indeed manifest like a searing betrayal. A healthy habit of setting boundaries is crucial to your mental well-being. Picking up a cleanser packed with immunity-boosting mushrooms, like chaga, reishi and maitake, helps deflect those negative energies, which can insidiously begin skin deep. These fun fungi also reduce puffiness and detox from harmful and excess fluid, leaving you with nothing but the good stuff: skin health, bouncy moisture and a sexy, profound, newly optimistic radiance.
///
11// Pluto in Cancer: Cocovit Charcoal Face Mask, $38. Feeling a bit more possessive than usual? 'Tis the season that those triggers get activated, especially when it involves your nearest and dearest … and woe to those that dare poach around your territory. Fiercely protective and caring towards family and loved ones, the challenge lies in developing a healthy sense of balance and learning to love and protect yourself first, so that confidence radiates outward at a steadier pace. A mask bursting with goodies like skin-shielding neem powder, anti-inflammatory (and liver-protective) turmeric and balancing and anti-aging ginseng, helps you see the benefits of evening out the highs and lows.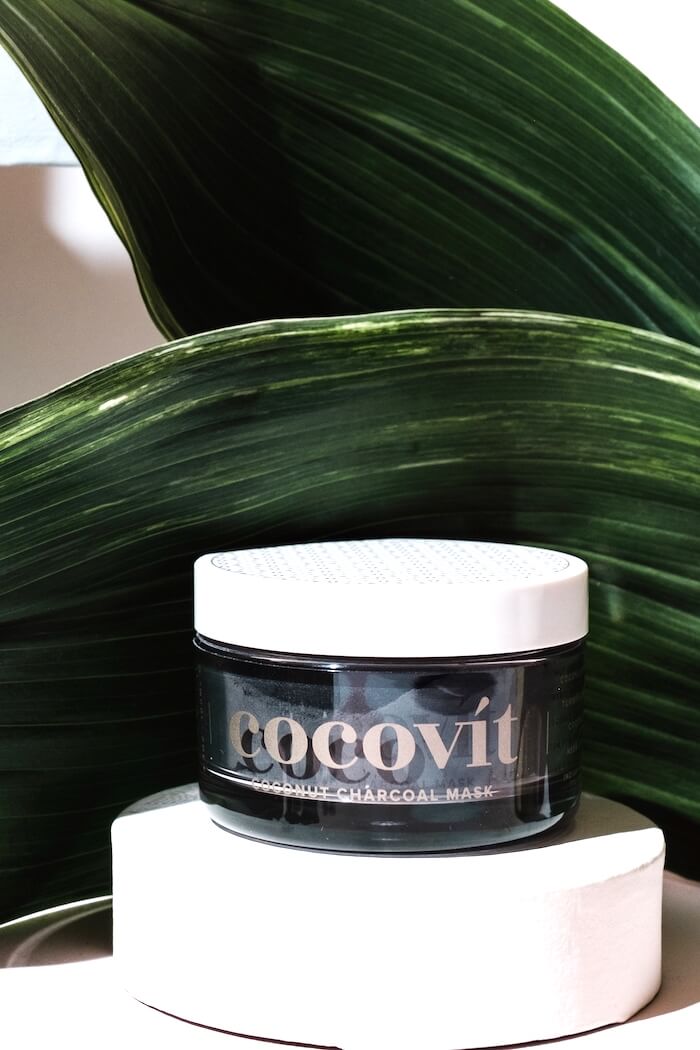 ///
12// Chiron in Cancer: Bioelements Crucial Moisture Emollient Crème Moisturizer, $36.50, 2.5oz. Cancer season can amplify any abandonment or intimacy issues lurking beneath the surface, as well as making you refuse to let people in and even affect a general defensiveness. Embrace those fears and insecurities without judgment, and be your own mother by giving yourself the nurturing you deserve before anyone else—you can't draw from an empty well! A rich, emollient, indulgent, pro-grade cream is an everyday treat you so deserve. Best yet? The stress-fighting effects of its powerhouse ingredients, which include panax ginseng (stress reduction, relaxation), gotu kola (connection, wound healing) and dong quai (hormonal balance), even at skin level, are all completely on your side.