THE BEST OF MERMAID BEAUTY
Plunge into the pleasures of Pisces Season with mermaid beauty that sparkles and shimmers. Eunice Lucero serves up the top deep-sea picks to make part of your world  …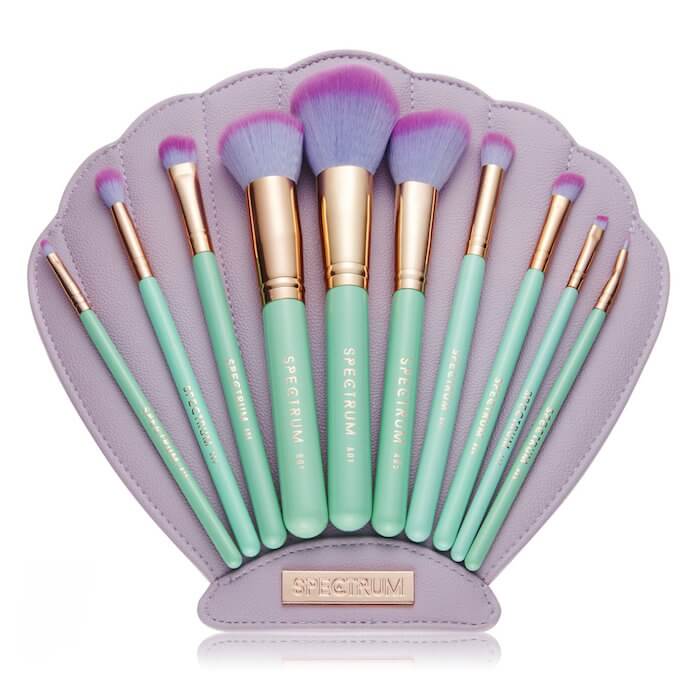 Happy Pisces season, sirens! Now that we're smack-dab in the middle of the spiritual, watery vibes, we can't help but ride the waves of emotion as we indulge in a bit of escapism …
Queue the soul-soothing R&R, and add a dose of all things glistening, sparkly and low-key seductive—exactly what our fave beautiful, mythical sea creatures have in spades.
See which of these mermaid-inspired winners will have you yearning to be part of their world … at least for a few weeks!
>>>
// HAIR // Mermaid hair is the stuff of legend: long, wavy, sea-drenched locks down to there, in the most ethereal of colors. While we'll never understand how mermaid hair stays healthy in all that salt water (#DisneyMagic), try these picks to emulate the etherial look.
Captain Blanketship Mermaid Sea Salt Hair Spray, $24. For iconic beachy waves that just keep on keepin' on, rain or shine. Aloe Vera gives hair an extra dose of moisture too. Ariel would've been jealous.
Mermaid No. 1 Shampoo & Conditioner, $48. Like the fresh, oceanside getaway of your dreams in a bottle—its delicious scent has notes of coconut, sea salt, orange blossom and warm sand, with botanical extracts and the finest essential oils to boot (cruelty-free too!)
Manic Panic High Voltage Classic Cream Formula in Mermaid, $13.99. No mermaid look is complete without trademark teal tresses, and this classic vegan semi-permanent tint makes a splash every single time.
Sarah Potempa "The Beachwaver Pro" Curling Iron, $199. The cult fave gamechanger rotates in both directions, giving you a telltale S-shaped beachy wave in minutes. Editor tested, siren approved!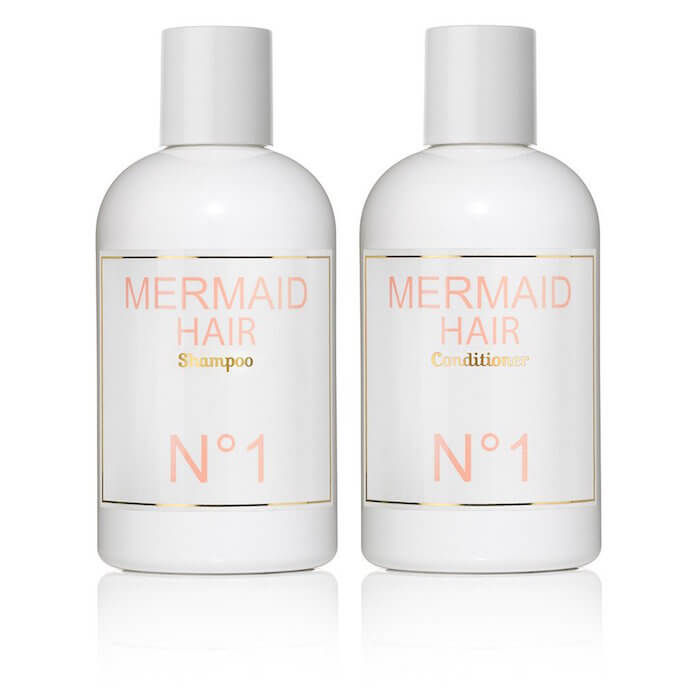 >>>
// FACE // Shine like the deep-sea treasure you are in prismatic highlighters and jewel-toned shimmer shadows, set off against impeccably hydrated skin.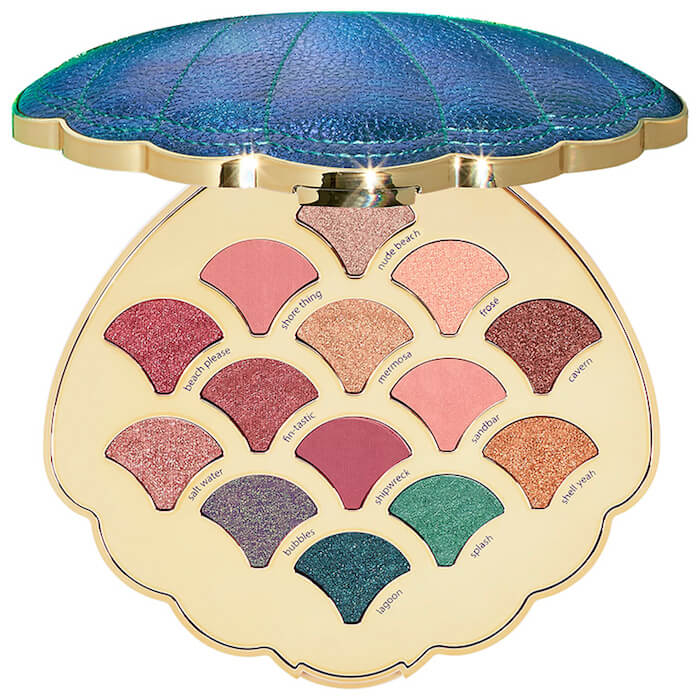 >>>
// BODY // The winter blues got you feeling like a fish out of water? Get back into your sexy groove with scrubs that slough off those scaly bits and a self-tanner that gives you only the good stuff.