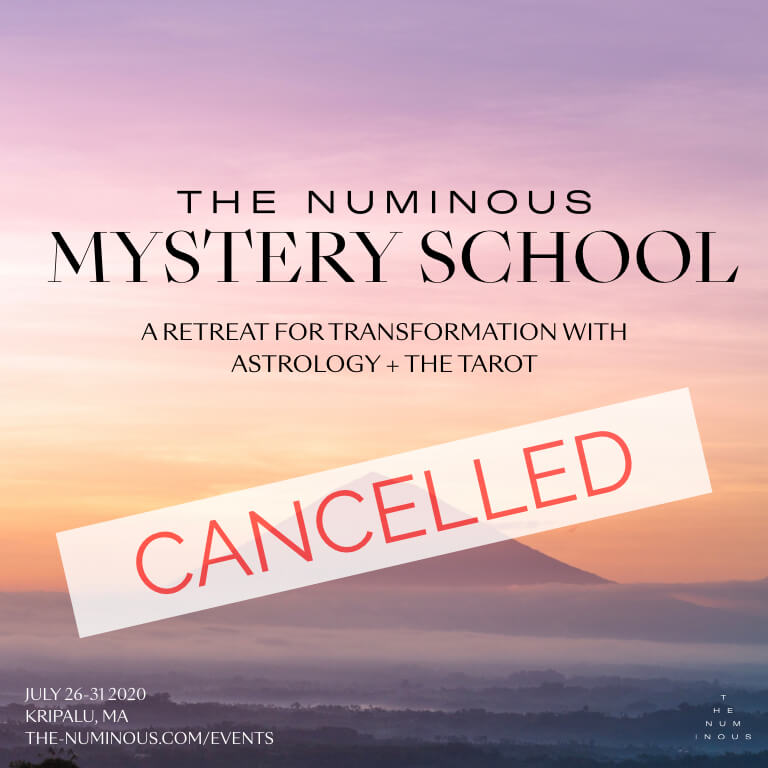 ***SADLY THE BELOW PROGRAM HAS BEEN CANCELLED DUE TO COVID-19. DETAILS OF ONLINE EVENTS COMING SOON!***
The Numinous Mystery School
July 26—31 2020
Join Numinous founder Ruby Warrington, with co-hosts Bess Matassa, Adama Sesay, and Brandon Alter, for a unique program designed to lay the foundations of your personal astrology and tarot practice.
Through a series of carefully curated interactive workshops, Ruby and the Numinous team will introduce the fundamentals of these ancient technologies, showing you how they can be applied to our lives today. As tools for accessing our intuition and understanding our soul selves, astrology and the tarot can uncover deep insights into the gifts you came here to express, the challenges you may be facing in order to evolve, and the skills you have been cosmically handed to move through life as your most empowered self.
Kripalu Center for Yoga and Health, MA. Click HERE for more info + to reserve your spot.