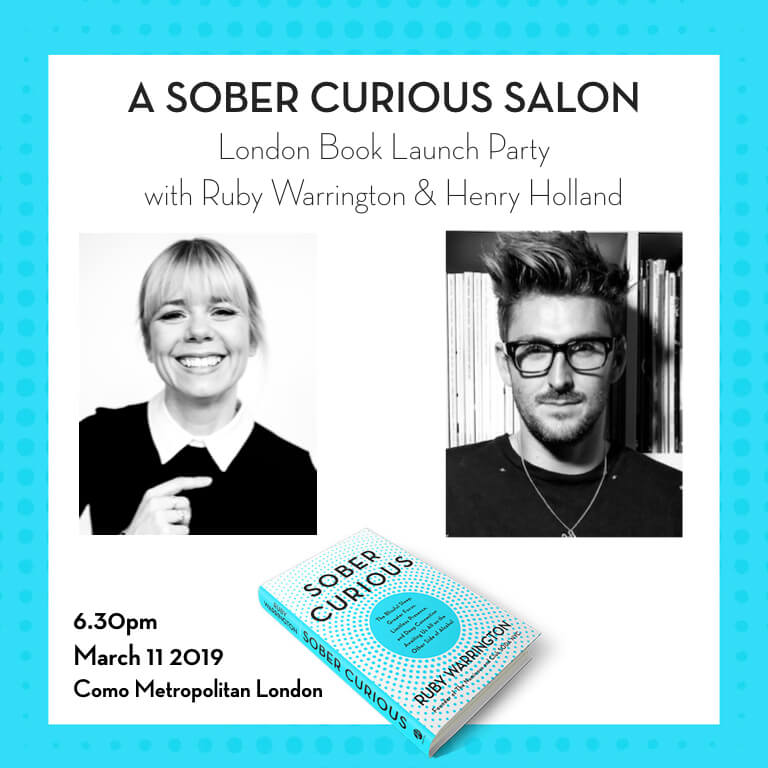 Sober Curious London Book Launch
March 11 2019
Join Ruby Warrington in conversation with Henry Holland to celebrate the London launch of Sober Curious.
Long-time colleagues and collaborators, in this lively Q&A Ruby and Henry will discuss: a history of drinking, and getting sober curious, together; the benefits and the challenges of living "hangover-free"; why sober curiosity and entrepreneurship go hand-in-hand; what to say when people ask why you're not drinking; social media and the end of getting sh*t-faced; why it's about so much more than #wellness; and how to be fabulously sober curious in a freaky world. Among plenty of other juicy topics!
COMO Metropolitan London, 6.30-8.30pm. Click HERE to reserve your spot.