Wanna hang on to the Leo Season vibes a little longer? Eunice Lucero shares her top Sunflower beauty finds to have you shining on long after the Lioness has left the skies …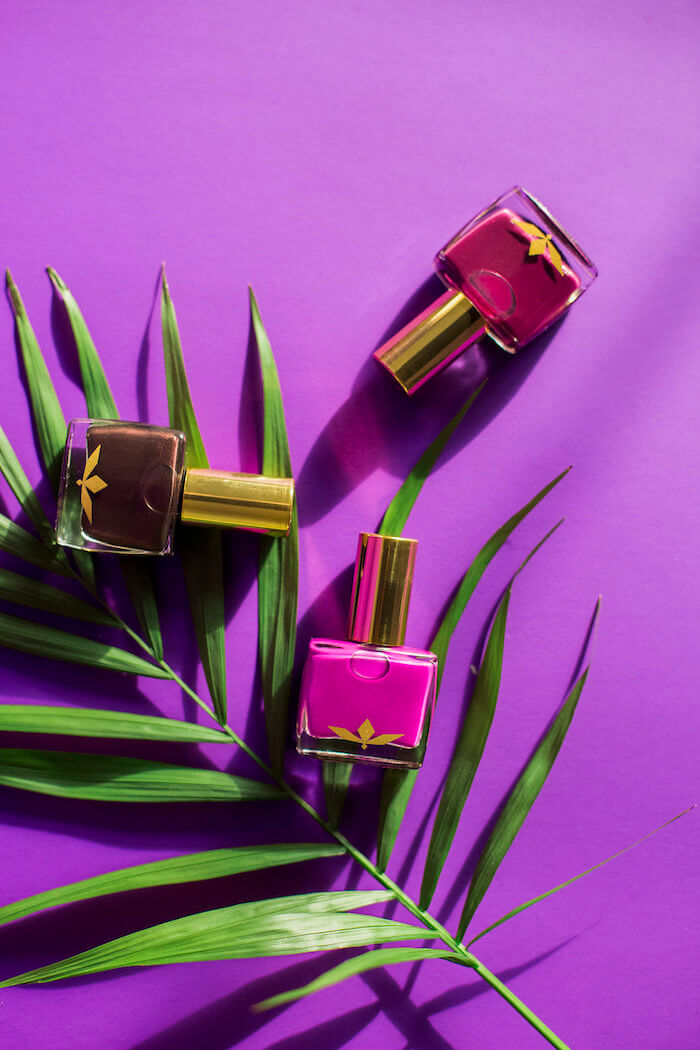 Leo Season brings the passionate, slightly #extra drama of Sunflower mythology.
According to Greek myth, the nymph Clytie, scorned lover of the Sun god Helios, resorts to staring at her ex for nine days without food, water, or clothing, in a show of unabashed lovesickness. She pines longingly as he rides by in his chariot, till she dies and is then transformed into a flower—the Sunflower.
Unlike its sad heroine, Sunflower seed oil is no martyr. Long celebrated in beauty circles for its moisturizing, anti-inflammatory, and antioxidant benefits, as well as its heart health and energy boosting properties, Sunflower beauty provides a rainbow of good stuff both inside and out.
What better way to cap off the high summer than with smoother, more nourished skin and hair, increased vitality, to get you looking and feeling at the top of your game come fall?
**We've listed Sunflower beauty suggestions for each Leo placement, but these confidence boosters are for everyone. Curious about what planet and /or House Leo rules in your chart? You can do your birth chart HERE for free.
///
1// Sun in Leo / Leo Ruling the 5th House: Languidly stretching out those last vestiges of summer is probably high on your agenda. Stay on the safer side with Badger Tinted Unscented Broad Spectrum Sunscreen SPF 30, $15.99, 2.9oz, a certified organic natural sunscreen that also prolongs a sun-kissed complexion, while leaving no residue. Set off your late summer glow with Clarins 4-Colour All-in-One Pen, $30 (below), a fun lip-and-eye pen, in warm, desert-inspired shades.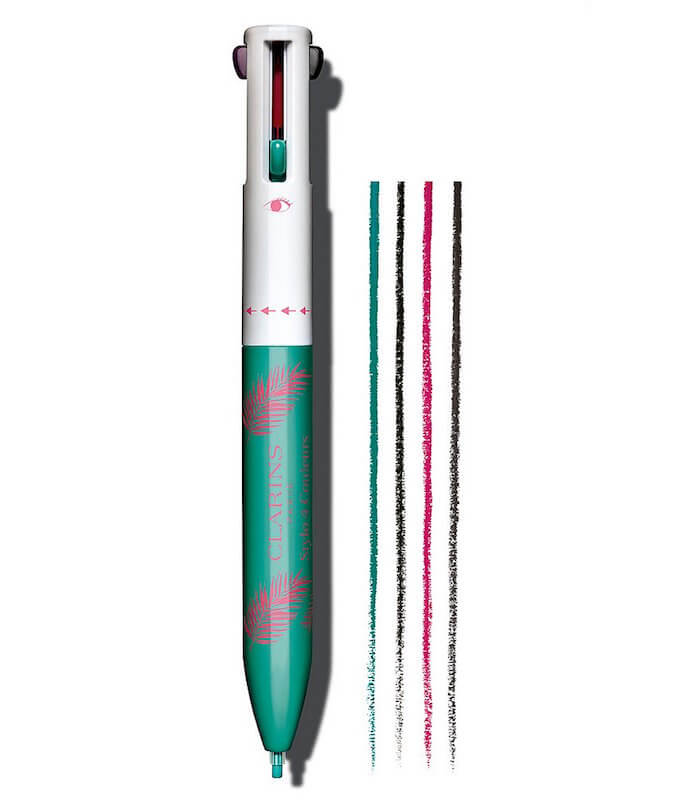 ///
2// Moon in Leo / Leo ruling the 4th House: RMS Luminizer X Quad, $48, is a subtle yet high-impact shimmery highlighter, just be what an expressive, behind-the-scenes goddess like you needs to navigate the limelight. The silky payoff also speaks to your inner loyalist, who values quality output above all else. Alternatively, use a sponge to apply a few drops of calming vegan Pacifica Super Flower Rapid Response Face Oil, $16 (below), for a glow that puts even Mother Moon to shame.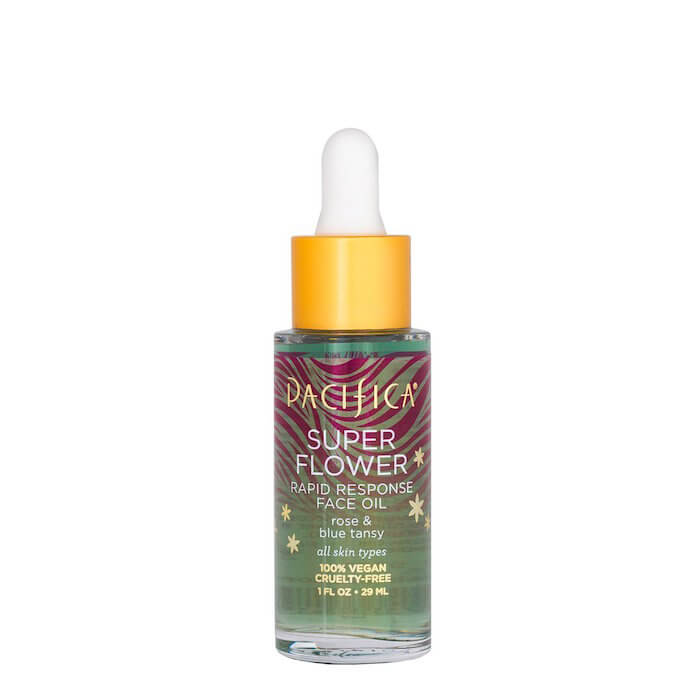 ///
3// Ascendant in Leo / Leo Ruling the 1st House: A glorious lion's mane deserves to be showcased in its highest, flashiest expression, i.e. thick, full, and brimming with a healthy-looking sheen. Rinsing with Andalou Naturals Sunflower & Citrus Brilliant Shine Shampoo, $9.95, a vitamin-laden shampoo containing fruit stem cells, will keep your locks in tip-top shape. There's also no mistaking that classic magnetic leonine sex appeal, particularly when punctuated with RMS Lip Liner in Dressed Up Red, $20, a traffic-stopping lip liner sure to get your roars heard.
///
4// Mercury in Leo / Leo Ruling the 6th House: Most times, an infectious enthusiasm and zest for life is enough to bring on your signatire blush of excitement; other times, faking it is the next best thing. Enter W3LL People Nudist Multi Use Cream Stick, $23.99, a no-nasty, natural-looking, sheer multi-stick that evokes a warm, satiny flush in seconds. Alima Pure Eye Primer, $20 is a vegan, gluten- and fragrance-free eye primer also keeps your shadow vibrant, for a more convincing twinkle in your eye.
///
5// Venus in Leo / Leo Ruling the 7th House: Indulge in a seriously luxurious bath session with Leonor Greyl Huile Secret de Beauté, $66, a romantic hair-and-body oil with sunflower, apricot and almond, takes the edge off working your queenly duties (or running your empire) 24/7. Use as a pre-wash treatment or a styler on hair for sleek, frizz-free tresses. For the face, use as a skin moisturizer, then follow up with Alima Pure Pressed Foundation with Rosehip Antioxidant Complex, $34, a mineral pressed powder that leaves a beautiful, velvety smooth finish that's selfie-ready.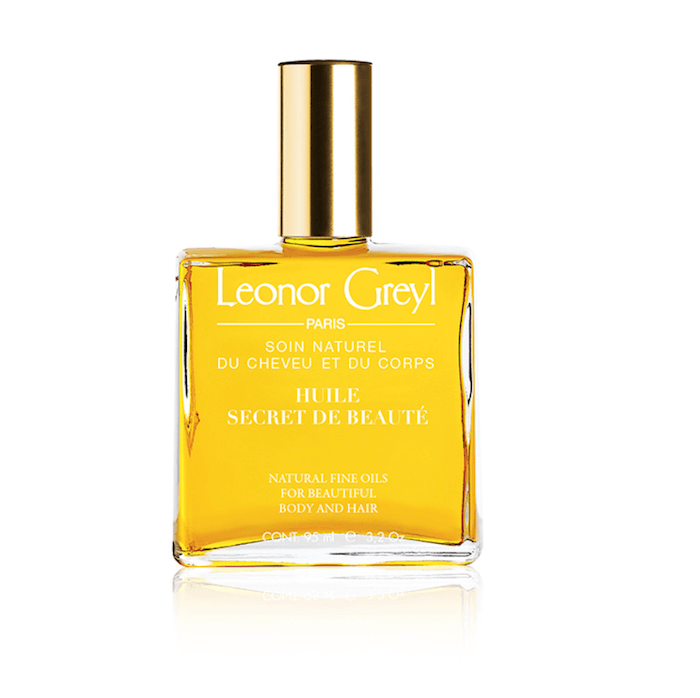 ///
6// Mars in Leo / Leo Ruling the 1st House: Never one to shy from the heat of the matter, Le Labo Coffee Body Scrub, $44, is a robustly tactile body scrub that will appeal to your down-and-dirty aesthetic, which also skews rather minimalistic. Coffee and sunflower seeds exfoliate without the drag and help promote cell renewal, while priming you for the next step: a refreshing, straightforward (and nasty-free!) shower experience withLe Labo Mandarin Shower Oil, $30, to further energize and help you conquer the day ahead.
///
7// Jupiter in Leo / Leo Ruling the 9th House: Goop Luminous Melting Cleanser by Juice Beauty, $90, is an award-winning gel cleanser with a generous blend of oils and butters to gives you the clean, wholesome pampering you deserve. Take the self-care party one step further with Juice Beauty USDA Organic Treatment Oil, $42, a potent certified organic anti-oxidant face oil, ideal for soothing and revitalizing dry spots and keeping your optimistic radiance on point. Shining for others means shining first for oneself!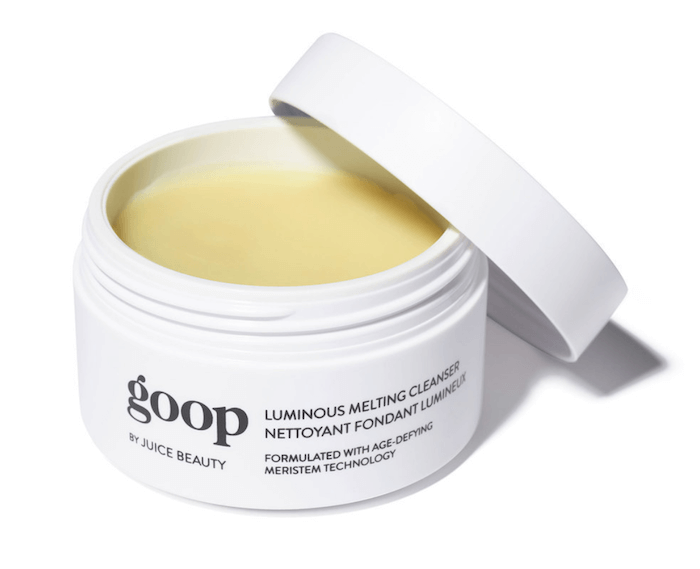 ///
8// Saturn in Leo / Leo Ruling the 10th House: White & Elm Deep Pore Oil Cleanser, $18, will satisfy your skin OCD by drawing grime from your pores simply and efficiently. It also multi-tasks as a makeup remover and acts as the first step in a double-cleansing method, which is awesome, since you have that whole global takeover thing to oversee. Follow up with Elemis Superfood Day Cream, $45, a pre-biotic moisturizer that not only gives your skin a healthy dose of "supergreens," but also balances its flora and which, like you, are big on protection.
///
9// Uranus in Leo / Leo Ruling the 11th House: Your unconventional approach to beauty has you experimenting with creative new formulations on the reg. You favor those with a green angle, which speak to your humanitarian spirit—so Youth to the People Superfood Peptide Eye Cream, $35, an eye cream that blends scientific breakthrough with healthy superfoods is a no-brainer. Top things off with RMS Lip & Skin Balm, $25, an all-encompassing healing balm that satisfies your dramatic, ever-changing moods.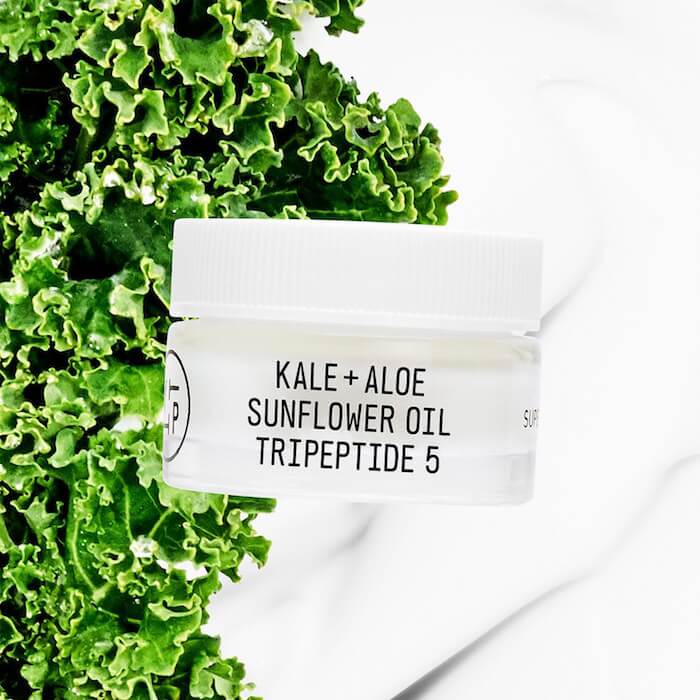 ///
10// Neptune in Leo / Leo Ruling the 12th House: Your super creative, theatrical approach to life has you gearing towards the Golden Age of Hollywood and all its trappings—so make Hi Wildflower Botanical Matte Lipstick in Mala, $27, a vampy, screen-siren red lip, a staple in your boudoir. Then have Vapour Organic Beauty Spirit Solid Perfume, $40, a sexy, enigmatic scent, pull your captivating femme fatale persona together.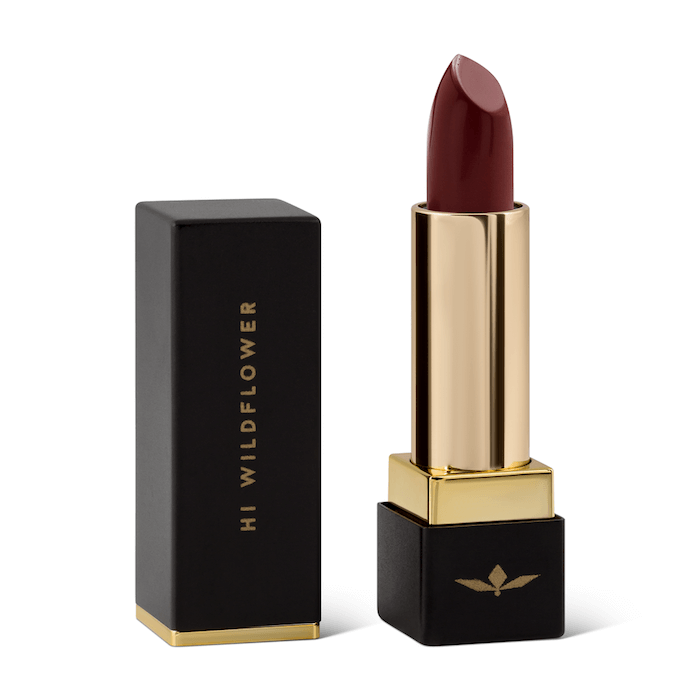 ///
11// Pluto in Leo / Leo Ruling the 8th House: Your ego overcomes any adversity thrown its way, particularly when it demands a change in approach—which you're always willing to take on with an open-mind. Sylveco Smoothing Facial Scrub, $25, is a moisturizing facial scrub, that leaves a delicate film after rinsing, making it perfect for skin that has renewed itself time and again. W3LL People Expressionist Mascara, $21.99, offers a "boundary-breaking" mascara formula, with a botanical blend and unique brush that will also appeal to your Plutonian laser-focus.
///
12// *Bonus placement—Chiron in Leo: A few uses of Kiehl's Sunflower Color Preserving Deep Recovery Pak, $25, a deep-conditioning, silicon- and paraben-free hair mask, and you'll be confidently hair-flipping that crowning glory in no time. You can also boost your boldest self-expression with Paula's Choice Skincare Perfect Cleansing Oil, $21.25, a renowned cleansing oil that's got many an editor's seal of approval. Bonus: a spritz with Pinrose Sun Saint Eau de Parfum Travel Spray, $24 (no sunflower oil, but with loads of fun!), a positive, summer-drenched fragrance, will help give you the elusive laid-back flamboyance you desire, all year long.