The 2018 Virgo New Moon invites us to attend to the divine details, relax into the deeper rhythms of change, and honor ourselves so we can better serve the world, says Sandy Sitron …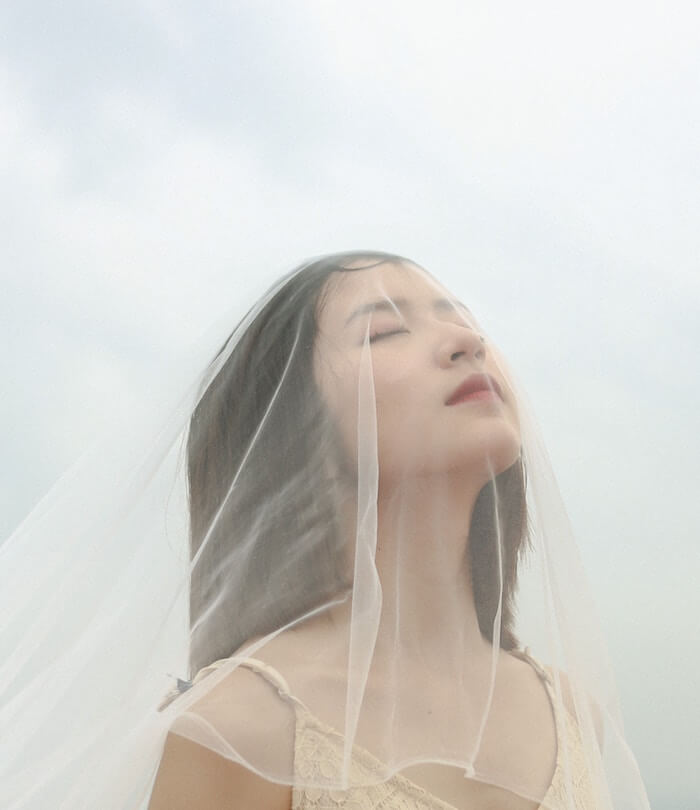 New Moon :: September 9 2018 :: 2:02 pm ET :: 17 degrees Virgo
When we live life through the filter of Virgo, we learn that many small parts make up the whole. Here is a platter of tiny take-aways. Spoon-fed digestible bites …
The sun glints off the handle of a metal walking stick. 
Take pride. Stand up straight. Embody your solar fire and stay in movement. Your assertive and incessant motion will help you spiral around the mountain, straight to the top. This is the season of service. Although you are able to be of service, you mustn't be bashful. You are here to share your offering at the altar.
What is the altar that you are currently tending? To be able to tend to the altar, you must honor yourself and have pride. Do the work you are here to do and stand tall.
A hidden metronome.
At this moon you can time your life to a hidden metronome. Even if the patterns and cycles are changing around you, there is a deeper rhythm. Connect to it. The trees can be your guides.
Everything is changing and you are making adjustments. But below this reality there is a steadiness. The seasons always return.
Handfuls of walnuts.
Walnut halves look like lungs. Breathe in and breath out. The focus is on health and nurturance. What small thing can you do about your daily routine?
Honor yourself. Do good, healthy things for yourself. Self-care will become magnified because of the Moon's sextile to Jupiter. Your ability to be of service expands because of the practical and caring actions that you take.
Virgo season is all about the details. The squirrel is obsessed with every tiny nut. But the squirrel would die without also preparing for the winter. Find the larger cycle. Connect to the big picture. Zoom in and zoom out. Use your sixth sense to tune into what's really important.
///
Moon opposite Neptune
Eating flowers. 
This is a moment to draw a straight line between your daily work and your dreams. What will help you can bring these two things closer together? Eating flowers still seems like a magical thing. A thing that you shouldn't be able to do. But you can. You can feed yourself on beauty. Your everyday world can be sustained by magic. You just have to synthesize.
Moon sextile Jupiter
Honey pots. 
Mmmm … can't get enough of this sweetness. The potential to magnify and attract abundance is present. This sextile can help you transcend. Open your heart to everything that's possible. Open yourself to how you want to feel. Because the moon is in Virgo, focus on self-care and organization. This will put you in a positive mindset and raise your vibration. Expansive results will follow.
Moon trine Pluto
Converting your engine to run on vegetable oil. 
There's a transformation on deck. Can it be sustainable? Can it make your world a better place? This is a supportive aspect between Pluto, the planet of deeply fixed emotional patterns, and the Moon, the signifier of your emotional flow and emotional intelligence. These two in harmony can help you cry the tears that got stuck in the past. They can be midwives of catharsis. Bathe in their supportive waters. Cleanse and change your patterns. Upgrade.
///
Use the below journal questions to help you journey deeper into the 2018 Virgo New Moon. Look for the house containing 17 degrees Virgo in your chart for the most accurate insights. Don't know your chart? You can enter your birth details HERE to calculate it for free.
Aries // Aries Rising // New Moon in the 6th house
What will help you harness your schedule?
Taurus // Taurus Rising // New Moon in the 5th house
How will you illuminate pleasure in your lfie?
Gemini // Gemini Rising // New Moon in the 4th house
What does your heart need?
Cancer // Cancer Rising // New Moon in the 3rd house 
Who thinks differently from you? What can you learn from them?
Leo // Leo Rising // New Moon in the 2nd house 
What makes you feel safe?
Virgo // Virgo Rising // New Moon in the 1st house 
What are you ready for now?
Libra // Libra Rising // New Moon in the 12th house
What do you want to feel hopeful about?
Scorpio // Scorpio Rising // New Moon in the 11th house 
What would you like to dream into reality?
Sagittarius // Sagittarius Rising // New Moon in the 10th house 
How can you celebrate how far you've come?
Capricorn // Capricorn Rising // New Moon in the 9th house 
What would exploration offer you now?
Aquarius // Aquarius Rising // New Moon in the 8th house 
What will help you tune into your emotions?
Pisces // Pisces Rising // New Moon in the 7th house 
What needs to be said?