As practical earth energy meets deep emotional waters, the 2018 Pisces Full Moon invites us to let intuitive waves wash us onto solid, new shores, says Sandy Sitron …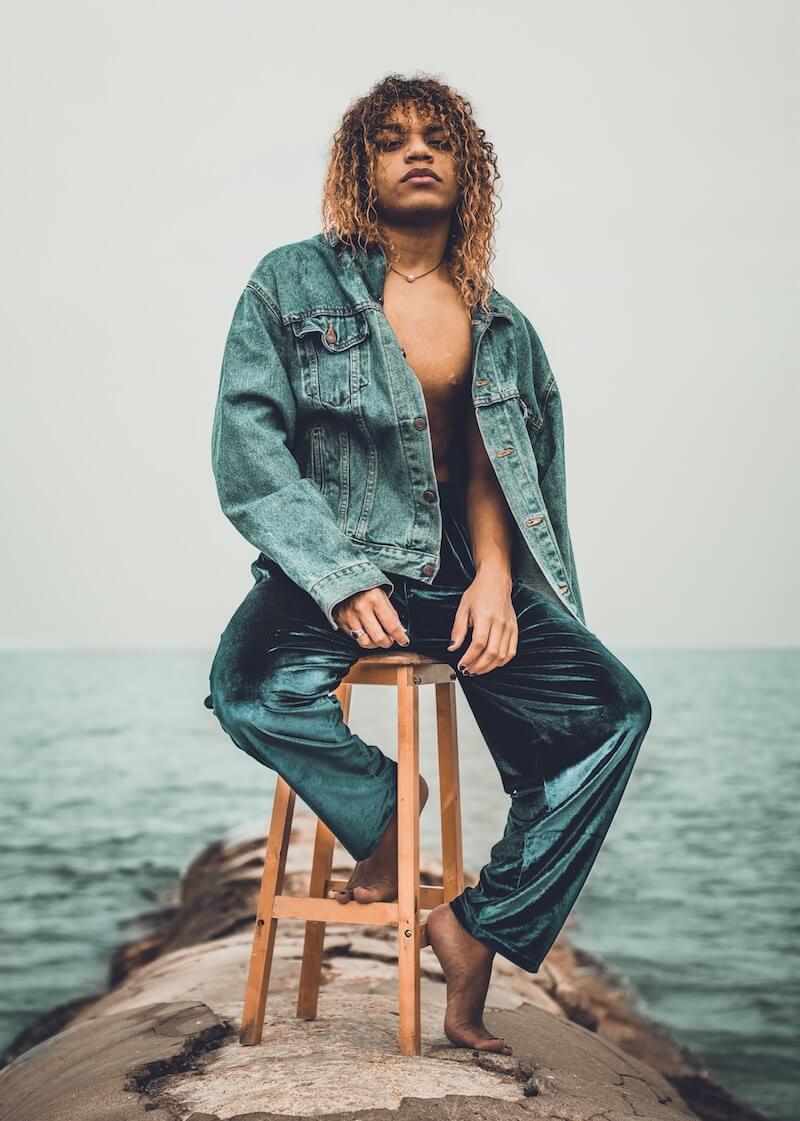 Full Moon // August 26, 2018 // 7:56am EDT // 3 degrees Pisces
When a tidal wave washes onto the shore, it changes the landscape. Seashells and debris from the ocean floor are deposited, while the old familiar spaces are rearranged. Boundaries between land and water blur.
On Sunday, August 26th, the watery 2018 Pisces Full Moon strikes a pose opposite to the Sun in earthy Virgo. Earth and water meet. The result offers a choice.
Do we float out into the emotional stratosphere and avoid reality? Conversely, do we get so caught up in our practical needs and mundane existence that we repress our feelings—viewing them as only a hindrance to productivity? Or do we build our earthly lives in alignment with our feelings and intuition?
A Full Moon is an opposition. Two opposite signs are illuminated—Virgo, representing compartmentalizing and organizing, and Pisces, showing us how to dissolve the boundaries.
During Virgo season we have an opportunity to solidify our earthly base. To get grounded. Organize, cleanup, structure, and rearrange. We can streamline and refine our workflows. We are called to take care of our bodies, to connect with nature, and to appreciate the moment. We make ourselves of service. We get to work. We focus on the task at hand.
And yet this weekend there is an offer on the table. An invite has landed on your doorstep to take a ride on a tidal wave.
If you accept, you'll have to let go and surrender to emotion, while trusting somewhere in the back of your mind that your Virgoan preparation has created a solid enough container for you to completely let go.
Taking an emotional journey can at moments feel like you are being tumbled under water. But maybe you can catch the wave just right and crest high above the horizon line like a surfer. The emotional wave can bring freedom. A new intuitive perspective is available. When we are guided by our intuition, we can break into surprising new territory. The grind begins to feel like flow. 
However, it can be hard to go with the current if we feel inherently unsteady. While drifting in the Pisces sea of feeling, Virgo energy can help us stay rooted in the moment. The key is to stay attuned to the body. Pay attention to your physicality and your breath. Meditation is the ultimate tool for at this 2018 Pisces Full Moon. Through attention to the micro (breath and body) the part of you that is pure consciousness can flow into the macro Piscean realm of heightened awareness. 
There's a lot of momentum to this Moon, as it forms a kite with the Sun, Uranus, and Saturn. The energy of a kite takes the solid base of the current earth grand trine (Sun in Virgo, Saturn in Capricorn, and Uranus in Taurus, all at 2 degrees on 8/26) and pushes it into flight. The push is toward emotion and intuition. What have you been building? What are you refining? And now, how do you want it to feel?
This momentum can help us build lives that are fully in alignment with our feelings and intuition. Our empathetic understanding of ourselves as part of something greater. It doesn't have to happen fast. Nature moves slow. But we can use the energy of this Full Moon to tune into our feelings.
What path will your intuition light up for you? Open yourself to the waves to find out … 
///
Full Moon in a kite formation with the Sun, Uranus, and Saturn
Walking along a snowy mountain path, close to the edge.
You are going somewhere. The outlines of the journey aren't crystal clear. There are moments when it's hard to see the exact path, but you are still climbing. If you can look up, past trepidation, you might catch quite a view. Spiritual perspective is available, so nudge yourself toward it.
This perspective might filter in through fantasy and dreams. Ideas could drop in while you're taking a shower or walking the dog. Let yourself be surprised. Because of Uranus' influence, the path might take surprising turns. If you follow it without compulsively reaching for the map, you'll open up space for creativity and change. 
Saturn's appearance in the kite formation is represented by the mountain. You've been building something all along. Yes, there are surprises and changes because of Uranus. But you are working with a solid base. The mountain is there. All you have to do is climb and trust your path. 
///
Full Moons are a time to gather. Use the below conversation-starters to help you journey deeper into the 2018 Pisces Full Moon together. Look for the house containing 3 degrees Pisces in your chart for the most accurate insights. Don't know your chart? You can enter your birth details HERE to calculate it for free.
Aries // Aries Rising // Full Moon in the 12th house
"My last vivid dream was telling me …"
Taurus // Taurus Rising // Full Moon in the 11th house 
"The thing that excites me most about my future is …"
Gemini // Gemini Rising // Full Moon in the 10th house 
"I feel so proud of myself for …"
Cancer // Cancer Rising // Full Moon in the 9th house
"The teacher who has had the greatest influence on me lately is …"
Leo // Leo Rising // Full Moon in the 8th house
"The boundary that will allow me to let go fully is …"
Virgo // Virgo Rising // Full Moon in the 7th house
"I feel compassion in relationships when I …"
Libra // Libra Rising // Full Moon in the 6th house
"I am streamlining my life by …"
Scorpio // Scorpio Rising // Full Moon in the 5th house
"Being seen feels good because …"
Sagittarius // Sagittarius Rising // Full Moon in the 4th house
"The self-care practice that makes me feel safe is …"
Capricorn // Capricorn Rising // Full Moon in the 3rd house
"I am having lots of ideas about …"
Aquarius // Aquarius Rising // Full Moon in the 2nd house
"The craving I am ready to satisfy is …"
Pisces // Pisces Rising // Full Moon in the 1st
"Putting myself first would mean …"