A SENSORY GUIDE TO VIRGO SEASON 2017
Virgo season 2017 is a time to lay claim to your most pristine values, and show up with utmost integrity says Bess Matassa. PLUS a solo wedding celebration for each Vesta sign … Homepage art: Lexi Kendall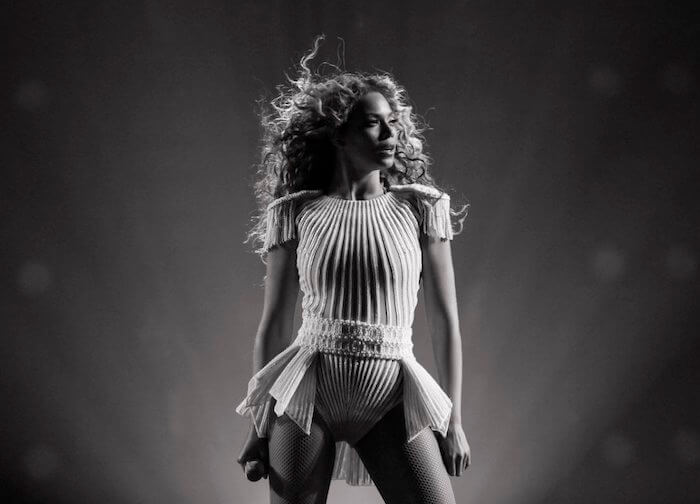 Lay out your laciest lingerie, private dancers. The zodiac's mystic mami of self-possessed sexuality invites us to bow down at the altar of our beautiful bodies in all their intricate integrity, and to delight in the divine essence of our own, solitary unfolding.
This unmarried siren of self-containment lives with fierce fealty to her internal code, and simply will not give it away for free. As she sifts, assesses, and refines, the zodiac's everyday alchemist moves in rhythm with the world that surrounds her, working her mettle to transform her metal into 24-karat gold.
It's a season for deciding exactly what you will stand for, and what you won't fall for anymore, vestal vixens. Descend into your very own witchy desert land, and marry yourself to the wind and the night and the shifting sand. Wed yourself to the wildest, untamable places inside yourself. Pledge allegiance for life.
>>>
The keyword: Integrity
The song lyrics: "I'm starting with the man in the mirror/I'm asking him to change his ways/If you want to make the world a better place/Take a look at yourself and then make a change"—Michael Jackson's "Man in the Mirror"
Check out Bess' Virgo Season Playlist, complete with witchy women, singular anthems, and ladies of the canyon.
The color palette: 1970s land art and film noir: tumbled stone silvers, cameo creams, copper wheatfields, and herringbone patterns.
The style: Georgia O'Keefe's open-air Santa Fe atelier meets Elizabethan regality—high ruffled necks, gilded patterning, buttons on sleeves, impeccable tailoring, open-toed sandals, and broad-brimmed hats.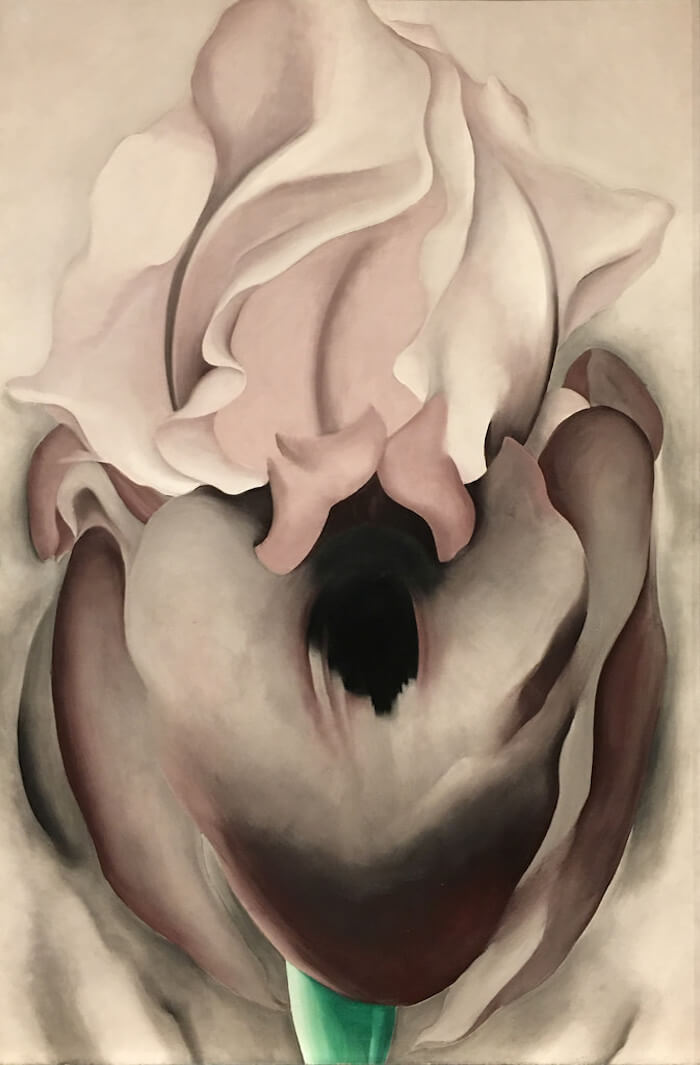 The scents and flavors: careful concoctions, earth goddess essences, and sovereign tastes. Baguettes and subtly spiced soups, herbaceous pestos, harvest grains, dried apricots, frisée, strained labneh, and lavendar pillows.
The healing: everyday alchemy, considered corporeality, and self-governing sexuality. Food and beverage pairings, lingerie shopping, ayurveda, ritual baths, ant farms, and herb gardening.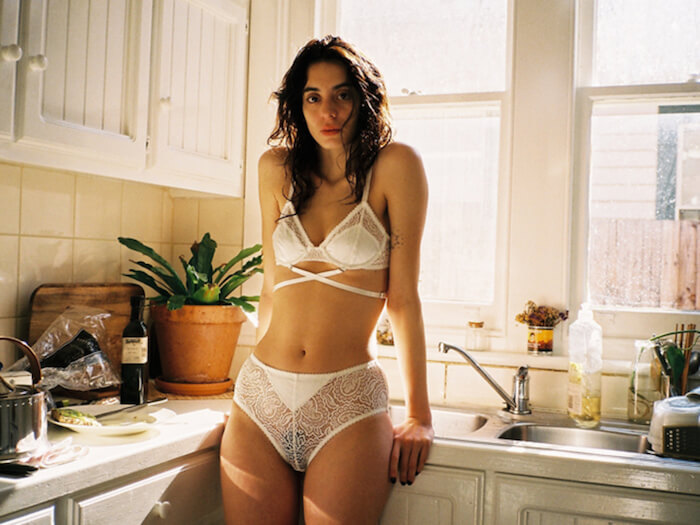 >>>
Sensuous Invitation of the Month: Solo Wedding Ceremonies for Your Vesta Sign
The zodiac's unwed woman is inherently tied to asteroid Vesta, whose streamlined acts of devotion teach us how to activate singular focus and creative containment.
This month, marry yourself to exactly what lives inside of you with a solo wedding ceremony fit for a badass bride …
New to your birthchart? Discover your Vesta sign by looking at your birth year and month HERE.
Vesta in Aries
Virgo season invites you to temper some of your usual no-holds-barred aggression with more calculated maneuvers. Wedding Party: Tossing the bouquet. Strategize your leaps as you catch petals with both ease and assessment. Wedding Anthem: "You Shook Me All Night Long," AC/DC.
Vesta in Taurus
Virgo season invites you to let your work in the world feel both pragmatic and pleasurable. Wedding Party: Cutting the cake. Let determining the contours of your feast fully fuel your self-sufficiency. Wedding Anthem: "Let's Get it On," Marvin Gaye.
Vesta in Gemini
Virgo season invites you to release into body knowledge and speak straight from your gut. Wedding Party: Toasting. Carefully planned words meet instinctual, emotive sharing of what lives in your heart. Wedding Anthem: "Signed, Sealed, Delivered (I'm Yours)," Stevie Wonder.
Vesta in Cancer
Virgo season invites you to let your own past lives lead you home to your core beliefs. Wedding Party: Photo booth. Delight in candid, historical snaps that capture the nostalgia of this very moment. Wedding Anthem: "December 1963 (Oh What a Night)," The Four Seasons.
Vesta in Leo
Virgo season invites you to assess your creative contribution so you can fully ignite your eternal flame. Wedding Party: Conga line. Hone some structured dance moves without losing one bit of the party. Wedding Anthem: "Girls Just Want to Have Fun," Cyndi Lauper.
Vesta in Virgo
Virgo season invites you to soften your inner-critic without surrendering your high-quality standards. Wedding Party: Tailoring the gown. Cloak yourself in careful couture that's both intricately crafted and drop-dead gorgeous. Wedding Anthem: "Single Ladies (Put a Ring on It)," Beyoncé.
Vesta in Libra
Virgo season invites you to romance yourself fully without needing a partner, and fall back in love with your private dreams. Wedding Party: The honeymoon. Re-up your faith in fairytale fantasies and endlessly unfolding beauty. Wedding Anthem: "Wonderful Tonight," Eric Clapton.
Vesta in Scorpio
Virgo season invites you to let your intensity inform your integrity as you unapologetically claim your power in the world. Wedding Party: Bachelorette Weekend. Channel the stripped-down wilding of a "don't ask don't tell" weekend in Vegas. Wedding Anthem: "Lady in Red," Chris De Burgh.
Vesta in Sagittarius
Virgo season invites you to wed yourself to pure wildness and channel your intrepid inner voyager who knows no bounds. Wedding Party: Destination wedding. Channel the wide-open spaces of solo tripping. Wedding Anthem: "Footlose" Kenny Loggins.
Vesta in Capricorn
Virgo season invites you to unabashedly celebrate your desire for structures that endure. Wedding Party: White wedding. Channel long-standing traditions and regal ritual. Wedding Anthem: "At Last," Etta James.
Vesta in Aquarius
Virgo season invites you to crack open the status quo and re-envision what it means to be committed to your cause. Wedding Party: Civil ceremony. Draw clear boundaries between church and state as you birth your humanitarian visions into being. Wedding Anthem: "Respect," Aretha Franklin
Vesta in Pisces
Virgo season invites you to revel in your need for retreat as you get in touch with your own secret touchy-feelies. Wedding Party: Elopement. Pull a delicious disappearing act and relax into checking out. Wedding Anthem: "I've Had the Time of My Life," Bill Medley & Jennifer Warnes.
Bess Matassa is available for private readings and astro-themed events. Connect with her at Mojaverising.com