As Venus prepares to travel retrograde, the 2018 Cancer Waning Moon marks a powerful moment to integrate our feminine and masculine, and embrace the fierceness in putting our feelings first, says 
Jennifer Racioppi
…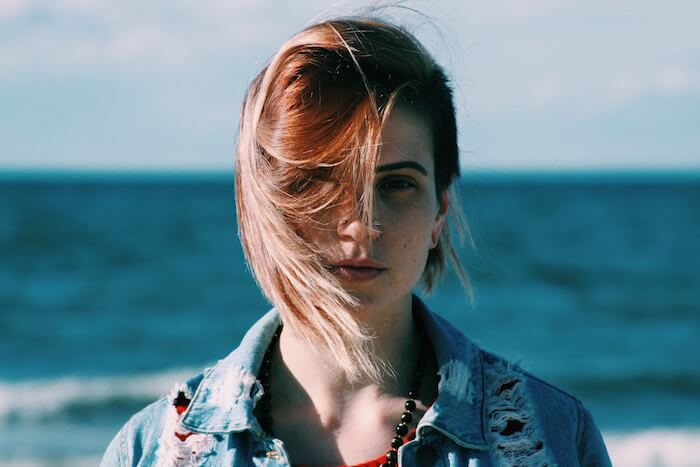 Waning Quarter Moon / October 2 2018 / 5:45am EST / 9 degrees Cancer
The 2018 Cancer Waning Moon invites a poignant pause. With Venus moving towards her retrograde station and descent into the darkness, the Cancer Waning Moon asks everyone, regardless of their gender orientation, to adopt the feminine qualities within.
This can be an aggressive position for Venus when she embraces her warrior aspects, and this Moon's relationship to Venus profoundly amplifies our powers of intuition, empathy, and feminine moxy. As we prepare for her retrograde journey by surrendering what is no longer aligned, feminine values and voices will rise … 
///
//The Cycle//
The Waning Quarter Moon falls at the halfway point between the recent Harvest Aries Full Moon and the upcoming Libra New Moon. This halfway point asks us to actively release our blocks to success. What's standing between you and the fruition of your most heartfelt intentions and goals? Consider what you can let go of, and burn it, baby.
From a long-term perspective, this Waning Quarter Moon brings intentions set with the Cancer New Moon on July 4, 2016, to fruition. What are you cultivating in your life now that relates to what you hoped and prayed for on the New Moon in July 2016?
///
//The Transits//
This Moon occurs just three days before Venus, the planet of love and beauty, stations retrograde. Venus will travel retrograde from October 5th- November 16th. Unlike Mercury, who goes retrograde 2-4 times per year, Venus only travels retrograde once every 18 months. As one of the most potent transits of 2018, this brings with it strong and necessary medicine. Her retrograde periods support realignment with feminine values.
This Waning Cancer Moon forms a perfect manifestation trine to Venus at the degree of her station, 10 degrees of Scorpio. The water trine deepens emotional introspection, and supports inner alignment in preparation for the upcoming retrograde cycle. And with Mars simultaneously clearing his retrograde shadow (finally) at 6 degrees of Aquarius, he makes an air trine to the Libra Sun.
This combination offers us profound resources that we can use to harmonize the masculine and feminine, both within ourselves and for the collective. 
///
//The Square//
This cardinal square between the Libra Sun and Cancer Moon instigates an in-depth look at personal values. Fairness (Libra) squares safety and security (Cancer). As you prep for both the Venus retrograde station, and October 8th's Libra New Moon, let the cardinal focus empower you to stand strong in your values. Now is not the time to let old limiting beliefs and insecurities stand in your way.
///
//The Opportunity//
This Waning Quarter Moon amplifies feminine prowess. The Sun in Libra, who is ruled by Venus, prepares us for Venus' descent into her underworld. Venus, who represents love and beauty has two sides— she the goddess of love and the goddess of war. The feminine, after all, protects what she loves.
We can expect this lunar moment to elicit deep emotional connection. Use it to your advantage. Prepare yourself for the upcoming Venus station and Libra New Moon by standing up and fighting for what YOU believe!
For more Moon wisdom, or to book a coaching session with Jennifer visit Jenniferracioppi.com.