Oh wowow – how cool is Valentino's cosmic pre-fall collection? It's enough to make us think the Italian designer is secretly astro-obsessed. And guess what, it's all in his chart…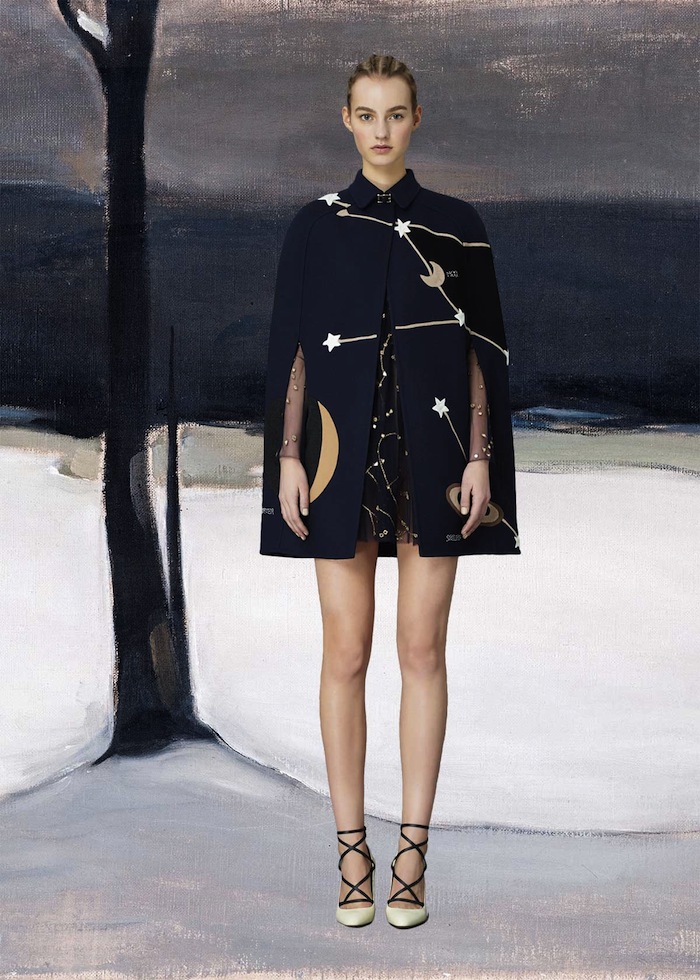 What up, Valentino? First there was this super sexy astrology jewelry collection – and now this. The star-gazing 2015 pre-fall collection from the legendary Italian fashion house is totally inspired by all things galactic – so is the designer hiding a secret fascination with all things astro?
Garavani Valentino was born in Voghera, Italy, on May 11 1932. This places his sun in luxury-loving Taurus, and with both his Moon, Rising sign and Venus, planet of beauty and attraction, in deeply intuitive Cancer, it makes total sense that he possesses a natural empathy for the esoteric mysteries of life. How rad!  You can check out his full chart here.
Can't wait to see these cosmic creations rocking the red carpet this summer…