Does the Beltane maypole really represent the phallus? Elyssa Jakim uncovers the Pagan roots of pole dancing, and has some sexy tips for spring… Image: Ania Powalowska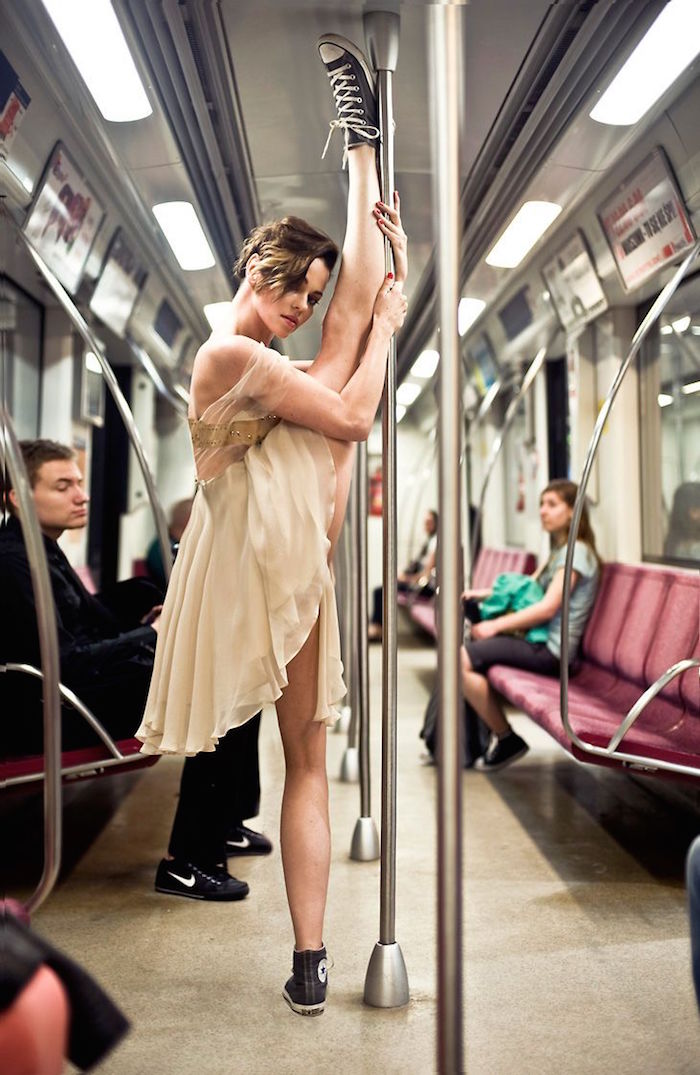 The wheel of the year is turning toward Beltane. Traditionally celebrated on the first of May, this wiccan/pagan holiday conjures up the famous image of the maypole. I wasn't told until recently that the circling maypole is an inherently phallic symbol—decorating and dancing around, well, a large penis. So much the better! Beltane is about fertility, sexuality, and abundance. This time of year, we are beginning to really dust off our bodies from the stiffness of winter, to come home to our sensuality. We're moving from April showers to May flowers. It is all about blossoming. As such, it is the perfect time to celebrate sexuality fertility.
I've been getting this hint in strange ways in my inbox all week. Emails about "my orgasm type?", an offer for a month of erotic tips, a request from a friend to be interviewed about love, a video about how to be a conscious and loving parent. It's seems like we're all tuning into this energy (subtly and not so subtly) so why not embrace it?
And so, because it's fun, I've gathered a few tips to help you love up your sexual self and celebrate Beltane! I'll also be offering a by-donation Beltane ritual at Species by the Thousands in Williamsburg, Brooklyn, on May 5, if you want to keep the juiciness flowing through the coming Full Moon period.
:: SPRING SEXY TIME TIPS ::
Light some genital candles. Seriously. Penis and pussy candles, sold at Enchantments among other places, are extremely powerful. They come in red, white, and black—my preference being the white ones, for healing and purification. You can light each candle with the intention of stepping into your sexual power, fully embodying the divine feminine and masculine, celebrating the goddess and the god, and clearing old sexual hurts.
I recently lit a penis candle as a way to "say goodbye to the old dicks" in my life, and heal past sexual relationships, wishing all old lovers light. I then lit the pussy candle with the intention of fully honoring and loving her, of stepping into my sexual power and sensuality. Of course, which candle you light and how you light it will depend on your sexual preferences and history and your intuition. There is no right or wrong way to do this.
Love up your whole body. Get some shea butter, coconut oil, or any nice body moisturizer that you enjoy, and use it to anoint every inch of your body. Go slowly, celebrating each part of you, telling yourself how beautiful you are, noticing small details and marks, and breathing through the experience. This process may not be easy, as we all have so many stored, often hidden, feelings about our bodies – which in turn store feelings that may be released through this practice. My advice is to go slowly and gently, play soft music and offer yourself as much compassion as you can. And don't worry, it's largely lovely and enjoyable!
Do something romantic for yourself. Buy yourself flowers. Take a bath with essential oils, rose petals, crystals, and candles. Take yourself out on a date and get dressed up for yourself. Then take yourself home and make love to yourself. And if you have a partner, do all of this for them too!
Play a secret, sexy game. Whenever you see someone you're sexually attracted to, check in with your genitals and see how they feel. Intentionally connecting our visual cues of attraction from our eyes to our sex center is so healing and opening for us. This one is great for the subway. Oh, and throw in some kegels too, why don't you?
Go out dancing. The Earth gods and goddesses (not to mention the fairies) just love dancing. So go dance for them! Dance for your body, and dance!
Happy Beltane all. I hope that by loving up your body and sexual essence your inner fire can melt away those last vestiges of winter, making you be ready for a spring that's full of play.
Have you been feeling the Beltane awakening? Share your spring rituals with us on Twitter, Instagram and Facebook!
Elyssa's Beltane workshop takes place at Species By The Thousands on May 5. For more information visit Elyssajakimwellness.com