Destination relaxation – but getting away from it all can bring its own stresses. Gabriela Herstik has 6 ways to stay zen on vacay…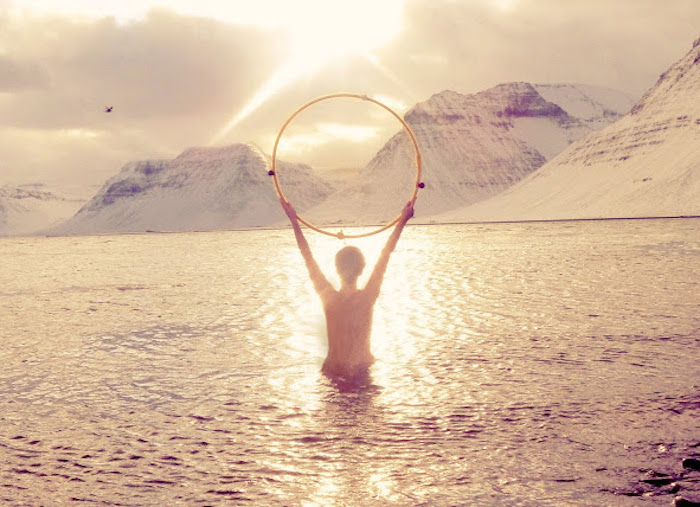 Yay, here comes vacay season! But as much as unplugging from the daily grind to recharge on life minus to-do lists, technology and Tinder is a necessary part of being human (word up, work-a-holic serial daters), getting out of your routine can also trip you out of your trusted spiritual practises.
Here are six ways you can stay zen, keep your chakras in check and your aura vibrating high vibes while you're out of office…
1. Apps at the ready
Okay, so YES committing to some dedicated phone-free time is a vacay essential. But there are so many great apps to help you step back and realign, once you've decompressed a little how about using your downtime to recommit to a daily meditation practise? "Headspace" or "Breathe" are a great place to start, and just 5 or 10 minutes a day on the beach to check in and find some zen could be all it takes to get you back on track. But NO sneak peak at your email account, gottit?! (Check out Vogue's list of meditation apps HERE too)
2. Stash Your Crystals
Fast access to international travel is undoubtedly one of the great privileges of the modern world…but it's also the easiest way to get exposed to all kinds of gnarly energy. So bring your crystals along for the ride! Whether it's a trusty chunk of clear quartz or some obsidian, grab a couple of your favorite stones (cleanse them before you head out) to help clear and protect your energy field while you're on the road. The easiest way to make sure your stones stay with you? Wear them. If you're heading somewhere sunny, you'll even keep them charged on the go. (Find a list of stones for each chakra HERE)
3. Sage Yo'self
Clear out the bullshit, inhale the good shit, you know the drill – and when you think about the number of souls passing through hotel rooms and holiday rentals, regularly smudging your vacay space is a no-brainer. Same goes for campgrounds and hire cars; just please, don't light up your bundle of sage in the aisle seat of Delta flight 111 to Nirvana. In fact, where smoke and sparks are inappropriate, there's Florida Water for that. (Click HERE for a full guide to smudging your space)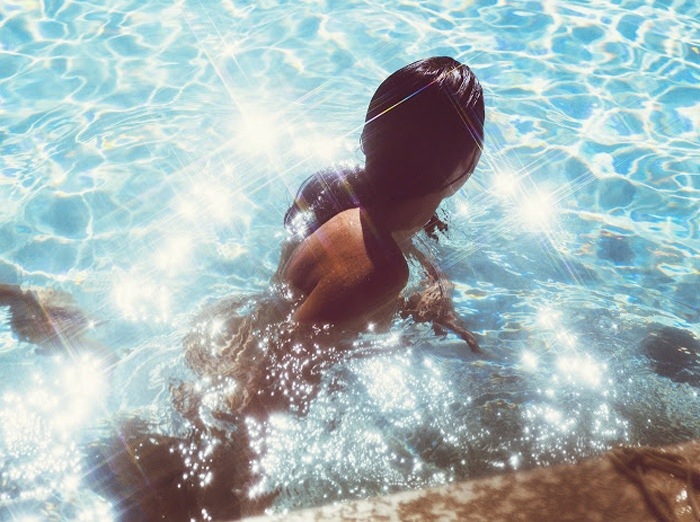 4. Make A Vacay Mantra
So maybe you're travelling with about ten of your dearest friends and / or family, who you really love…up until day three. We get it. Sometimes decamping to an alien environment with a bunch of people you usually spend two hours with MAX can be a little, shall we say overwhelming. So make a mantra to set a positive intention for your group before you go. Perhaps it's as simple as "I am always calm, cool and collected", or as specific as "There is a divine lesson in every crazy twisted thing my sister says". If you're travelling alone, it might be more along the lines of "I have all the information I need, and I got this."
5. Yoga Every Damn Day
Yoga? Away from your regular studio? Okay, so we know it's not the most original idea, but hear us out. Rather than working your asana off to continue your regular practise on the road or find a local studio, or indulging in a self-imposed guilt trip about NOT doing either of the above, remember you can still get the benefits when you practise a conscious shavasana on your sun bed, or take five to find a tree while you're waiting in line for your lobster roll. If circumstances allow it, commit to get your flow on however and wherever you feel moved. Your body and your soul will thank you, we promise.
6. Breathe
Okay, so we know you're breathing. But how many times in an average day do you slow down and listen to your breath? In yogic terms, breathing is called "pranayama" and there are lots of different ways to breathe, with lots of different purposes. A good one when you just need some quick grounding is called Ujjayi – when you breathe in and out of your nose, tensing the muscles at the back of your throat so it feels like you're fogging up a mirror.
It should sound like an ocean, and it should feel smooth and soothing. After any time on the road, your senses will be overwhelmed (whether it feels like it or not after that first tequila cocktail). A few moments of conscious breath will bring you back into the present, all the better to enjoy your brand new view. (For more on different Pranayama techniques, click HERE)