Dream diaries, a past life regression, and how the Hierophant became my favorite new guide…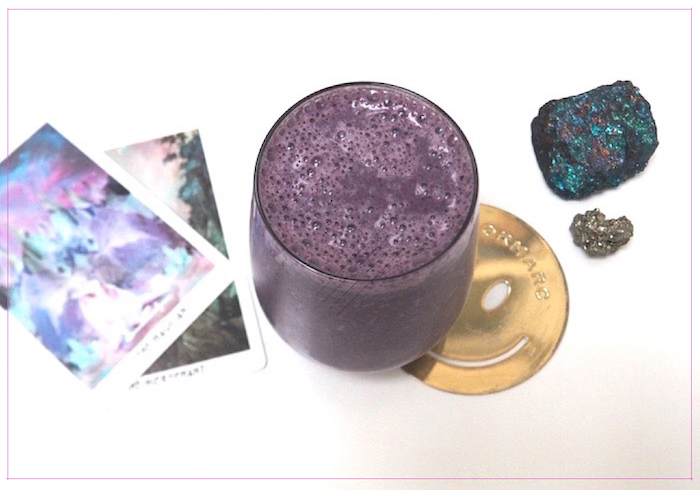 :: MONDAY ::
New week, favorite new smoothie (which is basically a high-vibe rip-off of the Truth Chakra smoothie at the Jivemuktea cafe – as in there's no agave and they also use soy milk). Recipe (makes enough for 2):
1.5 cups home made hemp milk (here's a post with my recipe)
1 cup filtered water
1/2 a frozen banana
2 tbsp almond butter (I use the Wholefoods fresh churned stuff)
1 scoop Sun Warrior Vanilla vegan protein powder
1 tsp psyllium husk
2 tsp ground flax seeds
Half a pack of frozen blueberries
An ice cube or two
OMFG
:: TUESDAY ::
With the Moon in dreamy Pisces, what better day for my friend Aly to tell me I really need to get into a dream diary practice – i.e. write down whatever I can remember from my dreams the minute I wake up. "But my dreams just aren't that vivd," I told her – to which she replied: "well don't judge them!" And she's so right. The way to get your dreams to show you more, is to pay more attention to them – by keeping a dream diary, for example. Aly's been doing it for years, and she's received whole book-loads of info about how the Universe works. You can read some of her dream wisdom on her new website.
:: WEDNESDAY ::
Moon in Pisces also meant perfect timing for my first past life regression, since Pisces rules our dreams and inner visions. I'd booked in with Morgan Yakus at Maha Rose (where they were also brewing the most incredible ginger, rose petal and nettle tea), who uses hypnosis to access past life information stored in the subconscious. Once we got down there, I retrieved some really good stuff – mainly about my mission and my karma in this lifetime. And yes I saw some past lives too – like being a kinda bohemian prophet in California in the 1960s, and meeting my husband for the first time in a Medieval court – where he literally appeared as a "knight in shining armor." Hmmm. Sometimes in a trance state, it's hard to say where cosmic consciousness ends and romantic fantasy begins…!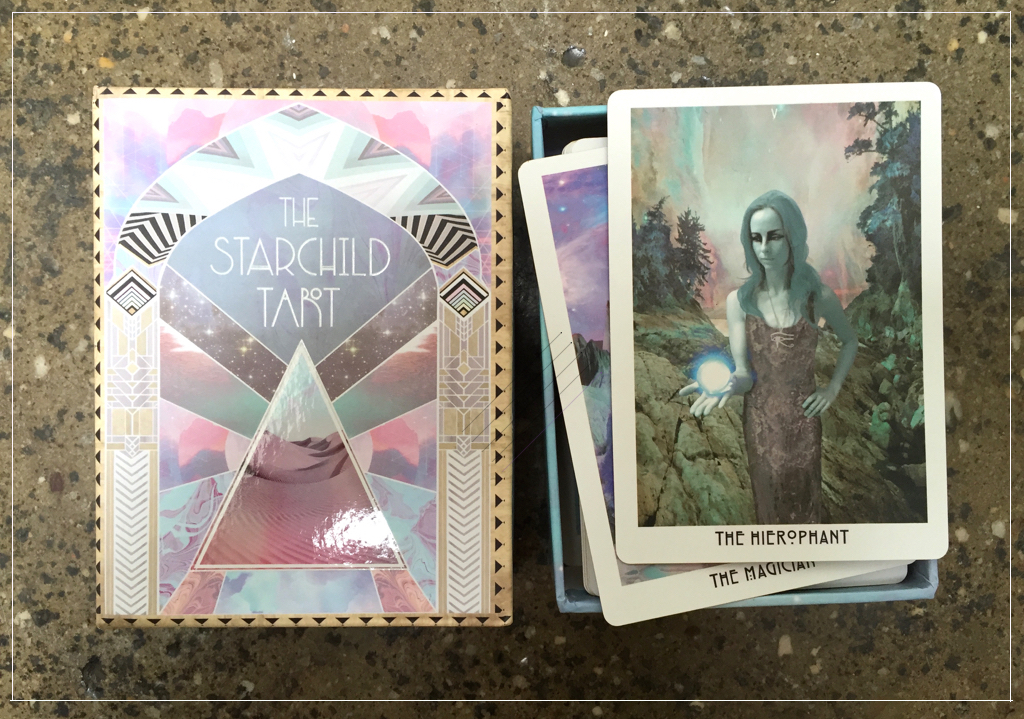 :: THURSDAY ::
I sent this email:
Hey Danielle – I just received my Starchild Tarot Akashic deck, thank you SO MUCH!!
I think "my" deck has finally found me. I am head over heals about these cards…(+ the fact it's the 3rd time the Akashic Records have entered my field this week)
So of course I smudged them and pulled a card right way. Question: What will my book bring to this planet? What I am creating?
Only…The Hierophant!!
Thanks again for your beautiful dharma Danielle xxxx
:: FRIDAY ::
Goal for the weekend – work out how to get an "8-hour massage," which my friend Deborah was telling me about over tea this week. Apparently, this was a treatment enjoyed by the Egyptian pharaohs – designed to bring about a kind of trace state, and access psychic information from deep, deep within the body tissue. "It's totally doable, you just need to switch out the therapist every two hours," said Deborah. Unless you're Mariah Carey that is – who paid her masseuse $1500 for the treatment back in 2012!