As we head towards the end of the year, the Aquarius Waxing Quarter Moon asks us to embrace our authenticity, be willing to take the radical lead, and get ready to unleash our vision, says Jennifer Racioppi …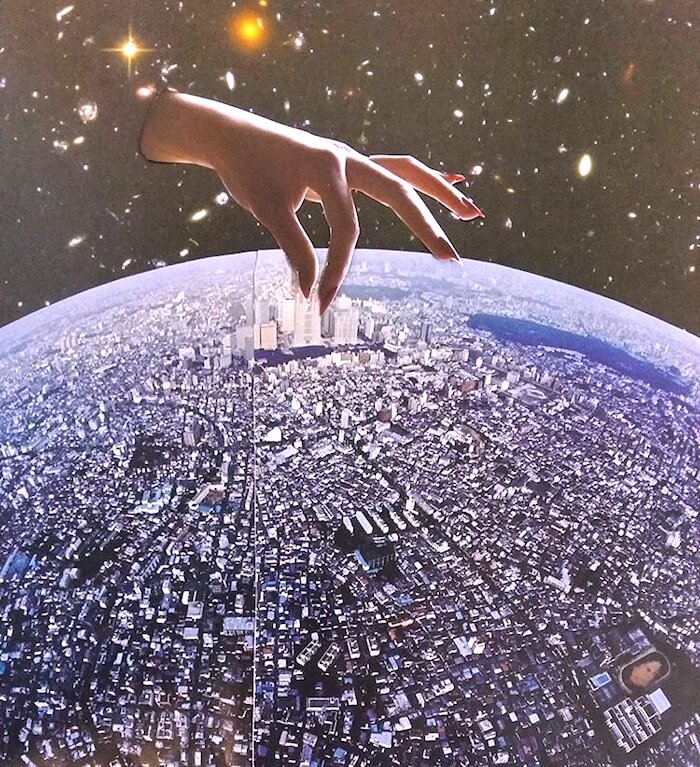 Waxing Quarter Moon :: October 27 2017 :: 6:22pm EST :: 4 degrees Aquarius 
As October quickly comes to a close, it's time to plume the depths of your psyche and unleash your authenticity. The Waxing Quarter Moon in Aquarius challenges you to embrace this individuality and take the lead in your life!
Use this Waxing Quarter Moon to do the work to develop yourself as a leader. As leadership expert Warren Bennis points out, "Becoming a leader is synonymous with becoming yourself." Thankfully this lunar experience supports you to do just that!
This progressive Moon sign doesn't get caught up in the convention. Preferring to go against the grain instead, Aquarius encourages rebellious action that has authentic resonance … 
>>>
:: The Sun ::
As the Sun moves through Scorpio—a water sign fiercely devoted to the truth—psychological insights abound! Since the Sun and good luck Jupiter are traveling close together (conjoining on 10/26), it's time to bet high on yourself.
Connect with your intuition, and allow yourself to express your truth. Go for what you want. In doing so, you permit others to do the same.
:: The Moon ::
The Aquarius Moon makes a positive trine to Mars in Libra. This activation of air, an element connected to thoughts, ideas, and communication, inspires creativity and intellect.
So tap into evolutionary and progressive thinking. Let yourself lead. Don't be afraid to express your views and opinions.
:: The Square ::
This Waxing Quarter Moon also refers us back to the New Moon that happened at 8 degrees of Aquarius on January 27, 2017.
Think back to late January, and see if you can remember what you desired then. Can you see how you've grown since then? What are some challenges you are encountering now in bringing that dream and desire to fruition?
If you were to take radical action now on behalf of the goal you set in motion then, what would this look like? Based on how far you've already come this year, what does leadership look like for you now?
:: The Message ::  
This Waxing Quarter Moon encourages you to own your voice and power, and recommit to the vision you set out to accomplish in January of 2017.
With the year quickly coming to a close, evaluate your progress and then own your leadership role in your own life. You can get a lot done right now with the progressive Aquarius vibes pushing you forward.
Unleash your vision, activate your authenticity, and take the lead. Place a bet on you, and then win!
For more Moon wisdom or to book a coaching session with Jennifer visit Jenniferracioppi.com. And to learn more about how to work with each Moon phase, check out Moon Club, our community of lunar-loving cosmic change makers!