Shaman Durek is a visionary for the Now Age. In this excerpt from a talk he gave at the Obonjan wellness festival in summer 2018, he why spirituality is simply Common Sense—and how, with loving interrogation of our darkest places, it is within all our power to heal ourselves …
The spiritual path is not how many times you go to yoga class. It's not how many workshops you're doing, or how many healing sessions you got. It is found in the loving interrogation of the places you are vulnerable to the dark intelligence of "the system," and how much Love you are willing to let into your being instead. Spirituality is actually a matter of Common Sense. Of tapping into the intelligence, the common knowing, of Spirit, of all that is.
This is what makes each and every one of you a powerful pastor, a teacher, a healer, an artist, a creator, an innovator, an edge maker. Someone who's here to bring forth something that I need to learn, that we all need to learn.
I believe that we all have power. There is no hierarchy here. I don't believe in gurus. And one of the things I'm here on the planet to do is to educate other spiritual leaders to stop playing their power games. To start delivering the truth and the teachings that have been made available to all by Spirit. To share the knowledge about how to access and use these tools.
I'm about, "Here it is. This is it. Take what you want from it. Go ahead. All the stuff in this box from the ancestors, all those tools over there. Just take it all, and use it because you're powerful." Because these are not the times to be playing small. You gotta be a rebel if you're going to survive what's happening at this time on the planet Earth.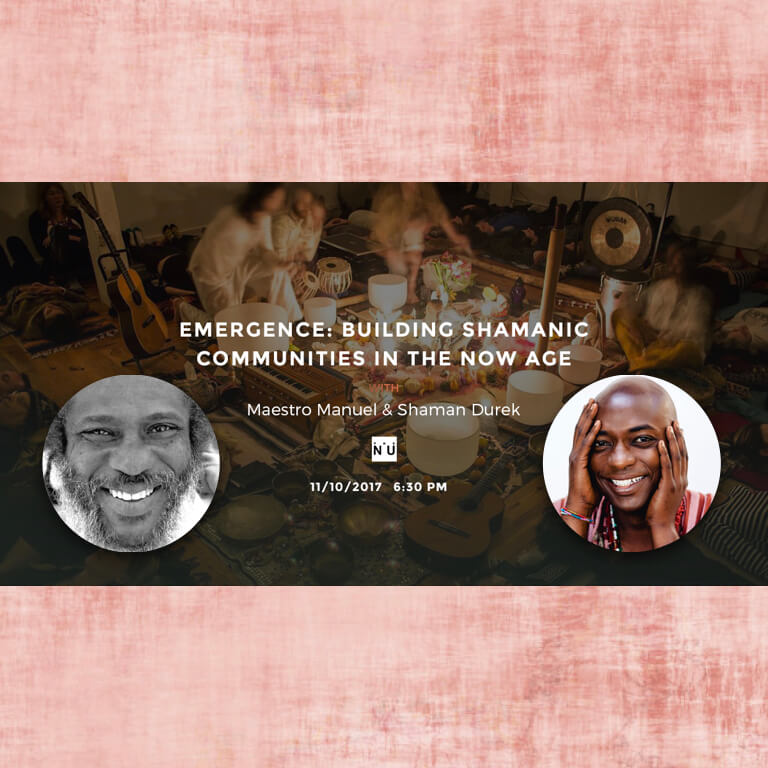 >>>
We Shamans call the Earth a "type two" planet. Meaning it's a slave planet. That the species has been conditioned to work against itself in its own process of evolution. Has been enslaved by the idea that it needs to be validated, loved, appreciated, and seen, as its reason for functioning. Instead of knowing that it is already loved, and that the embodiment of this Love is what will drive the species forward. If we truly knew this, we would not create bombs. There would be no war. Because Common Sense tells us that this would only hurt the species.
And yet we accept this paradigm because we have been abused.
When I say this, people often reply, "but I had a perfect life, nothing ever happened to me." Well bullshit. It did happen to you. It happened to all of us. We have all been treated like dogs and trained in the idea that if we're not acting a certain way, passing a test, getting good grades, doing something useful, we'll be punished. That we will not be loved. This creates the belief that there's always something to prove. That we must become something else and that we must accumulate certain things in order to be valuable as a human being. This in itself is abuse.
And the "dark intelligence" that created this system, is smart. It knows that if it can suppress the feminine, feeling part of you, you will become disconnected, from yourself and from each other. You will become disconnected from your intuition. Disconnect from your ability to recognize yourself as a Creator. Meaning you will keep looking for validation from the outside to acknowledge your power. Keep producing, keep consuming, versus knowing that all you need is in you, always.
We've been programmed to believe that our safety is based on how much we collect. How much we have. How much we hold on to. But these things only tie us down you down. Because you start to believe that your personality is tied to all these things, when in fact the only thing that matters is in the way you give someone a hug. The way that you sit and look someone in the eyes and you're there for them.
We are living in a system that did not provide us the emotional intelligence to feel safe to simply be ourselves. But we must rebel against this conditioning. Meaning we have to rebel against every single thing that we sit in judgment about.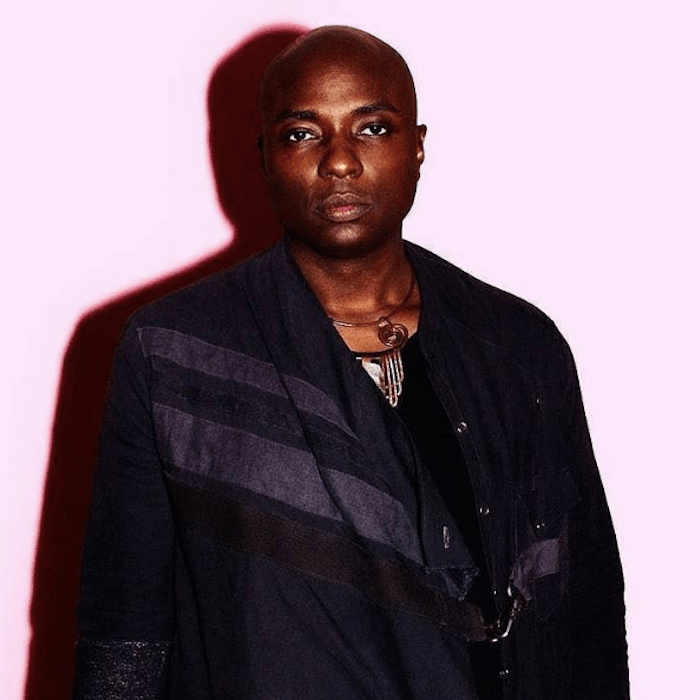 >>>
When I asked Spirit: "Why is there so much suffering and pain on our Earth?" she told me that all suffering is the result of a malfunction in thinking. I asked, "What about war?" A malfunction in thinking. "Sickness?" A malfunction in thinking.
And our whole system is built to keep our thinking, our creative energy, and our powers of manifestation, focused on the suffering of the world. So that we will keep getting more of it. And it will never stop.
For example, if you see someone who's sick and you focus on their pain, you're accepting this reality and you're locking it in. It will make it harder for that person to get better. You will recognize your power when someone tells you, "my God, I'm going through such a hard time." And you don't go into that story with them. You choose instead to see them where they need to be. Within this simple shift, you're pulling the negative energy out of their life. You're doing powerful energy work on them.
You see, you think these negative thoughts are yours. They are not, but you don't question them. Because that's what the system wants. That's why they tell you if you talk to yourself you're crazy.
But when you hear a voice that tells you, "You are an idiot," it's your turn to ask, "Why am I an idiot?" The voice may reply: "Well, because you did this when you were at school." And again, you can ask: "But that was a long time ago, and why does it mean I'm an idiot?" The voice will continue to try and convince you … "Well, you know, because blah blah." But if you keep questioning it, after a while you'll show the voice that you're not going to accept it. Soon, the same negative voice will appear in your head, and you'll be like, "nice try, thanks for calling. Click."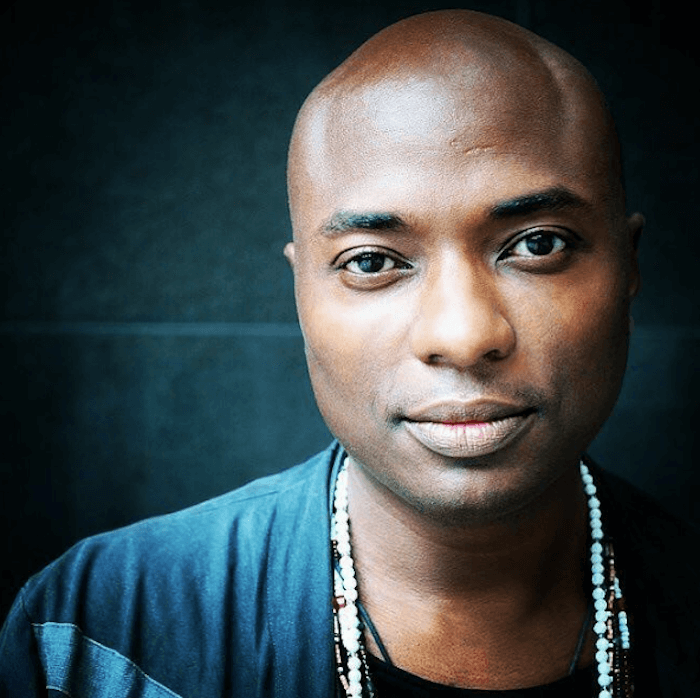 >>>
So start questioning. I call it loving interrogation. You lovingly interrogate yourself when confronted with that nonsense. You lovingly interrogate the voice about the lies you have been told that are limiting you from realizing your ultimate power as a Creator.
Because every time a negative thought comes into your head and you let it ride its course, you're drinking poison. Every time a doubt enters your being and you accept it and let it affect you, you're drinking poison. Every time you get into a negative conversation with someone and you sit there and just continue listening, you're putting poison in. I don't care how much green juice you drink. I don't care if you're meditating twice a day. As long as you're letting negative thoughts come into your mind, it's all cancelled out.
It's not enough to say, "I am spiritual because I do this or that." The very things that we don't like, the very things that make us the most uncomfortable about ourselves, the very things we are most afraid of in the world, are the very things we must learn to interrogate with Love.
We each embody four elements—the spiritual, the mental, the emotional, and the physical. But there is a fifth element, which is Love. When all four elements are working in alignment, all your visions, your dreams, are within reach, and all that's required to make them manifest is love. And when Love happens, oh my God, then let's talk about power. This is what we have come here to move into. Then there will be no more playing small in your life. This is it. This is the end of it. It's done.
Numinous founder Ruby Warrington will be in conversation with Shaman Durek and Maestro Manuel Rufino for Emergence: Building Shamanic Communities in the Now Age on November 10 2018 in NYC. Click HERE for more details + to sign up.