DREAMS BECOME REAL: A READING FOR THE VIRGO FULL MOON
The February 22 Virgo Full Moon is our annual opportunity to ground our wildest dreams into our everyday reality, says Hannah Ariel.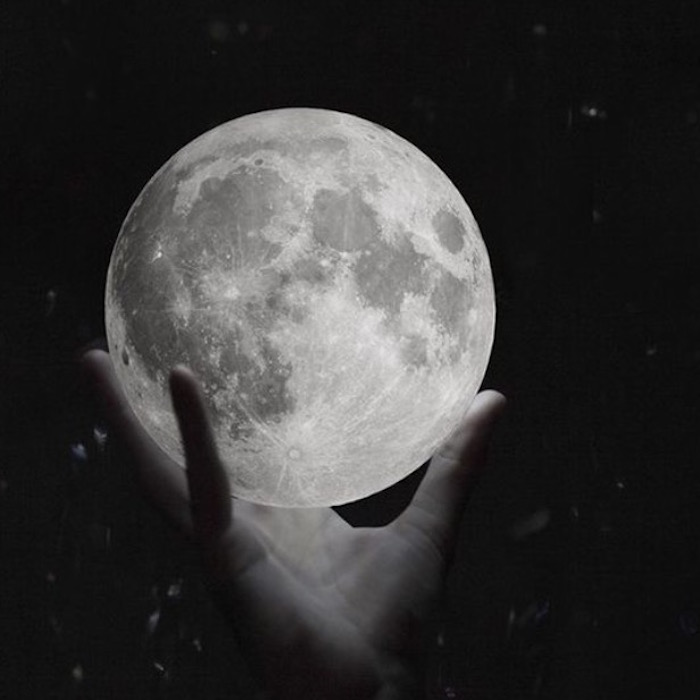 "When you are far away from reality, your fantasy won't work." – Yogi Bhajan
February 22 there will be a Virgo Full Moon, a sign that is exacting in its every endeavor. Virgo energy works out of necessity. This mercurial sign is the very fabric of our reality; Virgo does exactly what makes the most sense based on the current circumstance – and yet, acknowledging that circumstances are always changing, can change its mind accordingly to fit each twist in the tale with masterful perfectionism.
A Virgo Full Moon is precious in its ability to clue us right into the heart of the matter. It reveals what works to make our lives a better experience while clearly showing us also, what is obviously not working. Keeping an ever so discerning eye on the lookout for where an adjustment is needed, with the ability to point out any singular detail that may be otherwise overlooked, Virgo can be our BEST FRIEND when it comes to manifesting.
Opposite to the moon, the Sun will have just entered Pisces where we can also easily experience the fluidity of our imagination and tune into higher realms of consciousness. This in turn can inspire us to follow our intuition as we take action to adapt to all that is changing in our lives. When it comes to actually manifesting anything of lasting value, once a year we tap into the most formidable tool in our cosmic toolbox – the VIRGO/PISCES axis – an inspired balancing act between the mystical and the material.
While Pisces can foresee and imagine all possible outcomes, Virgo takes direct action, focusing on what can be clearly understood in plain daylight, here and now. Together they are masterful co-creators of an ideal reality. One cannot exist without the other. This week, find how they can come together in synergy. Create your own divine intervention in one form or another. Fine-tune the details of your reality, your relationships, to work with our most outrageous visions.
Coming off a brilliant New Moon in Aquarius, this Virgo Full Moon will bring us down to earth, deepen our integrity, help us take practical step-by-step measures to keep us committed to making changes we may have been inspired to embark on during the past two weeks, strengthening a realistic resolve inside of us.
Virgo in its full capacity knows well that no matter how cosmic your vision, no matter how revolutionary your realization, or how noble your intention; it amounts to nothing without both feet on the ground, managing the details, managing the outcome. This week we will be shown how things can really come together for us in our everyday lives.
So much of this is about simply adjusting what we do and with whom we do it. Every circumstance that has outstayed its welcome will complete itself now. Every circumstance that needs to be salvaged will begin to be fixed. You will know which is which because at this time, our intuition will express itself as simple common sense. We find what FEELS out of alignment and we have a golden opportunity to get CONSTRUCTIVE about it. Also be mindful that this Virgo Full Moon means we will feel every nook and cranny of our current reality.
We will be pulled into our bodies. Our nervous systems will speak to us clearly. We will receive acute signals that have the power to change everything. Pay attention to ALL your interactions and all your experiences this week, and listen to how they make you feel. This will be as simple as noticing what is really happening and what really needs changing – for good, for the future's sake.
Though the moon has moved on, Mercury and Venus will be lingering just a few degrees from one another in Aquarius, still coordinating the futuristic intentions of the last New Moon. This adds to a cosmic scene that's allowing us to experience unmistakable lucidity. It will suddenly be obvious how things can and will come together at this Virgo Full Moon, if we stay rooted in reality.
So keep your feet on ground, but remain flexible. Breathe deep. Tune in. It's the little things that will make a MASSIVE quantum difference at this time. Expect your every fantasy to be served well and moved into the future.
To book a personal reading with Hannah contact: [email protected]