Known for her nudes, model-turned-fine-art-photographer Shae DeTar is freeing the nipple in glorious technicolor, producing large scale prints which she then adorns with oils. Here, our favorite cosmic crush shares some insight into her creative process…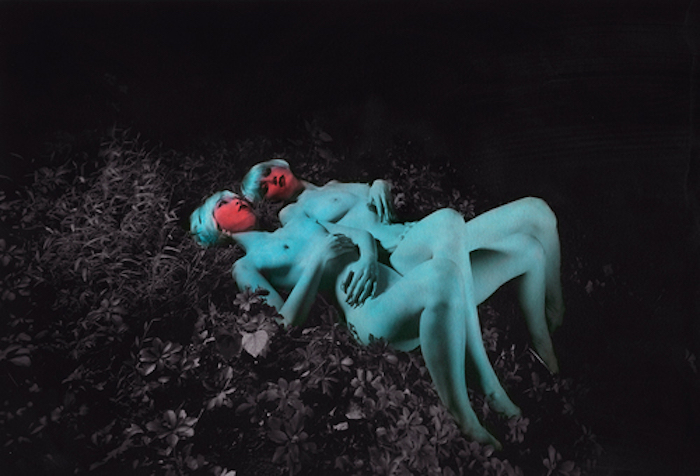 Is there a female archetype you channel in your work? If so, what sort of feminine energy do you like to portray?
I am looking to channel a self-confident and open-minded woman in my photographs. I prefer to photograph a woman whose concern with how she looks isn't the driving force behind the image and who isn't constantly wondering how she looks during the shoot. If a subject is really concerned with looking a certain way, it sort of kills the innocence, mystery and spontaneity of the shoot. That kind of energy is the opposite of what I look for. When subjects are just open to letting creativity guide us in the moment…that's when the magic happens for me.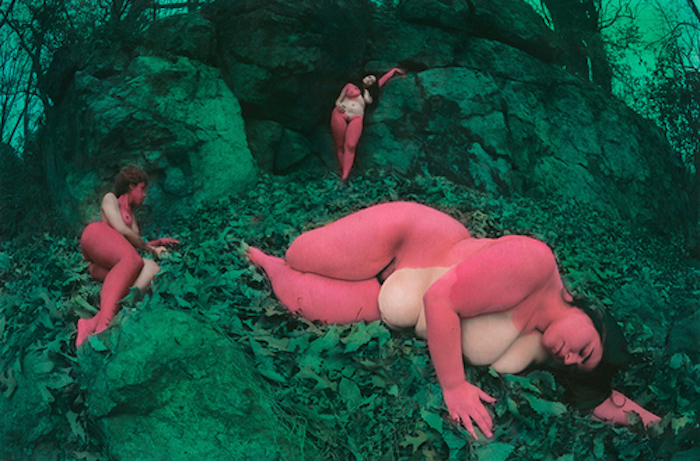 You see the world in technicolor – how does this inform your everyday life?
I've got art all over my walls and I have a super colorful interior decor at home and in my closet. I love color so much, it's my greatest muse.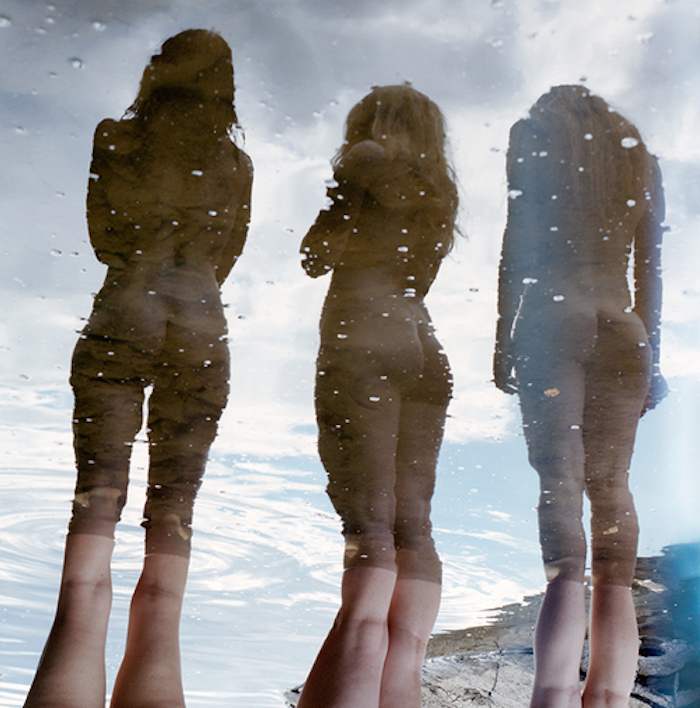 In which physical state do you feel most inspired and connected to your art?
The real inspiration for me happens after I've printed the images and begin to paint them. I start feeling inspired once I pull my paintbrushes out, put my paint on the palette and begin to mix trays of color.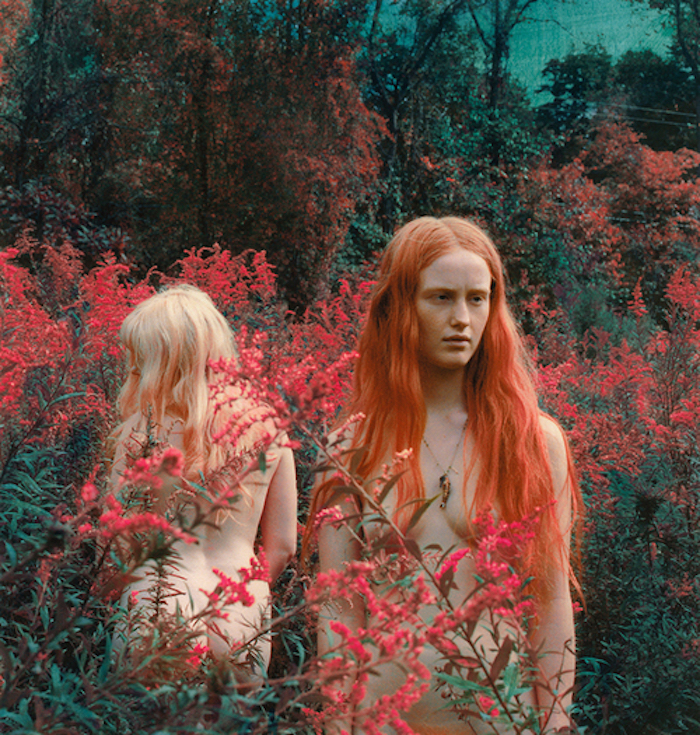 What emotions do you want to evoke in others with your work?
No emotion in particular. I know that everyone views art uniquely and processes it differently and that's really cool. I love pulling images out of the books I buy at The Strand and framing them. So, if people want my images in their home, or something like that, it's the greatest compliment, since I know how much I love having art on my walls.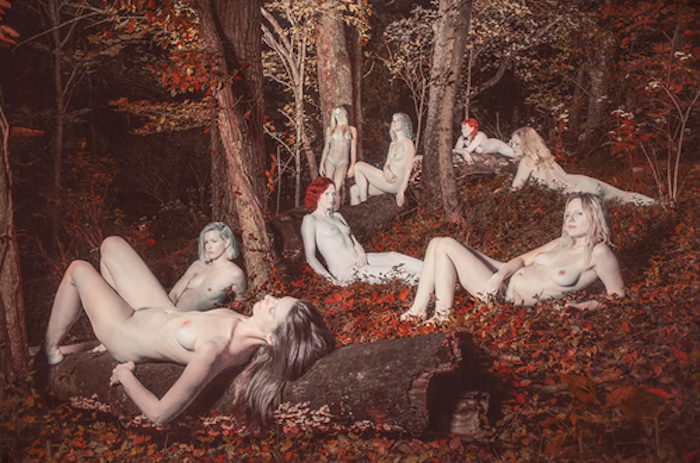 Your images suggest the possibility of an intimate connection between humans and the natural world – living in a city like NYC, how do you find ways to access nature?
I grew up in Pennsylvania, and I spent most of my childhood splitting time between my home and and NYC. So I have always made that hour long drive back and forth quite easily. My grandmother still lives in Pennsylvania, too, and has a lot of land, so I drive out there and enjoy the trees and mountains quite a bit. Currently, my parents live in Greenwich Village and they have a mini van that I use to pile the girls into when I do group shots in nature.