We are so psyched to have Thinx Founder Miki Agrawal for our first Moon Club live Q&A! Here she shares her post-election thoughts for how to change hearts and minds…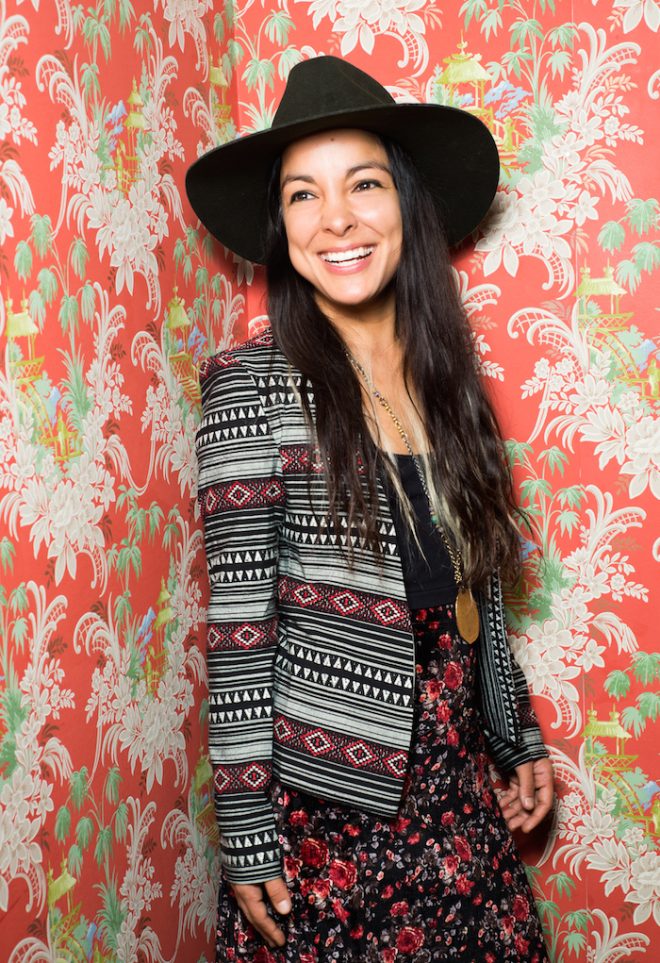 So he won.
As we pick up the pieces in the coming months, either we can continue to create a greater divide and point fingers at the racists, bigots, misogynists, homophobes, and the women who all voted for him (because let's be honest, I can go on for days about that too), or we can finally start to ask ourselves why is half our country so upset?
This is not about Trump or Hillary, this is about the people who voted.
Maybe we do live in a comfortable bubble and can't imagine why anyone would vote for a narcissus like Trump. But maybe there are reasons that are simply so far removed from our minds that it's not even on our radar…Might we be missing something?
I will of course never tolerate racism, bigotry, sexism etc. But we have to look closer at what's going on—and, more importantly what we can do to bridge the divide.
The day after the election, we held an all-hands team meeting at THINX HQ and we discussed what we can each do as individuals and as a company and we came up with the following:
1. We will not unfriend those that voted for Trump on Facebook but rather choose to have open discourse with them (without the bitch face)(i.e. with true open mindedness)
2. We will go to the red states and host THINX pop-ups there and get to know the people that we may not encounter often and talk taboos. Maybe we can open up their hearts and minds in those convos.
3. We will genuinely listen. Even when it's infuriating and confusing. I am going to open up my ears and heart to my dad who voted for Trump. We haven't spoken in a while because of it and I plan to build a bridge over Thanksgiving to really try and understand his side.
At THINX, we are faced with changing hearts and minds every day, talking about the oldest taboo in the world—our period—and sharing a new "period underwear" concept that might be hard to grasp at first (because it's totally different to what people have known for so long). But we change hearts and minds through education, inspiration and inclusion, and by facing and answering tough questions earnestly asked (yes they really work and yes you feel dry and no they don't smell and yes, periods are cool because it creates human life and no you shouldn't be ashamed to discuss it etc).
By just speaking to those who already "get" the blessings of periods (and period underwear), it defeats the whole purpose. We want to change the hearts and minds of those who may NOT get it.
I am not trying to compare periods to what's going on in our country, but there is an inextricable link to the shame and frustration that we feel all around.
The only way we can create true unity is if we ALL get off our high horses (me included!) and humble ourselves on both sides and listen to each other. And let's not wait for them to do it first. It always starts with us. Yes we have a right to be angry and scared (I am too, and even more so after seeing who's on his short list for cabinet members etc), but the best thing we can do is build more good businesses and programs that improve the world, educate people by doing it in a caring, non-condescending way, and participate in the discourse around us positively.
We have a choice. As corny as it sounds, I know deep in my bones that we all want to choose love. It always trumps hate in the end.
In blood we trust.
Discover more about Moon Club, a new monthly mentorship program for spiritual activists, at Moonclub.co. Co-founders Ruby Warrington and Alexandra Roxo will be hosting a LIVE Q&A with Miki Agrawal for Moon Club members on December 9 2016.