The antidote for anxiety is to create your own manifesto for 2017, says Dani Katz. All you need to begin is a passionate cry of "Yes, I am!"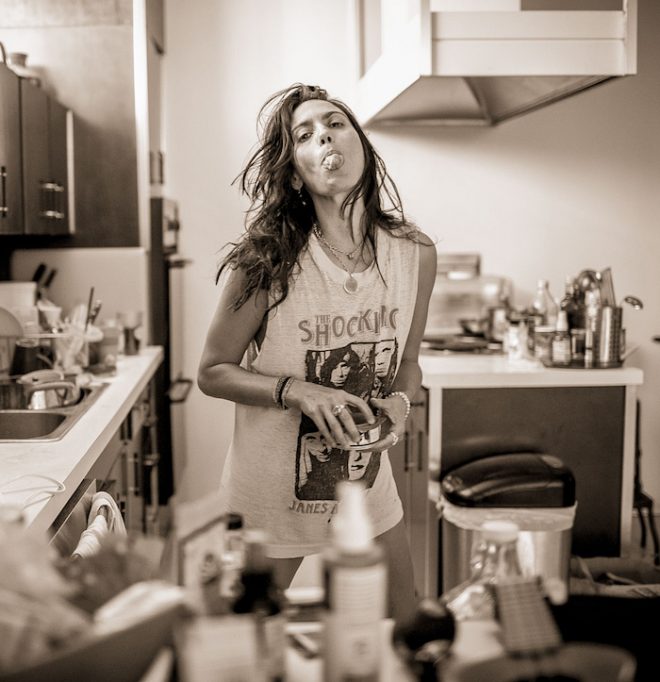 Despite any and all mainstream propaganda to the contrary, I happen to know that 2017 is going to be amazing—chock-full o' fun, joy, personal breakthroughs, real-deal love, next-level sex, and quantum leaps in consciousness, success, prosperity, and lifestyle.
I know this because I also know that I, and I alone, am responsible for how I choose to experience reality. To this end, it's become a daily practice—aligning my heart, mind, body, and spirit with my values, my genius, my desires, and my dharma. It helps that I have created a secret weapon—Yes, I Am—a hand-drawn, transformational coloring book that supports me in being my very best me ever, and in making 2017 my most wonderful year yet.
The book is divided into twelve I Am chapters, each one focusing on a different intention. I chose the I am theme because "I am" is the most powerful phrase in every mystical tradition there is, was, and ever will be—these two words are encoded with the transformative power of the multiverse.
And so, because sharing is caring, and caring is cool, I am offering up this manifesto, inspired by that aforementioned book of intentional awesomeness, so that you, too, can make 2017 your very best year ever.
***
"I AM SYNESCOPIC POSSIBILITY"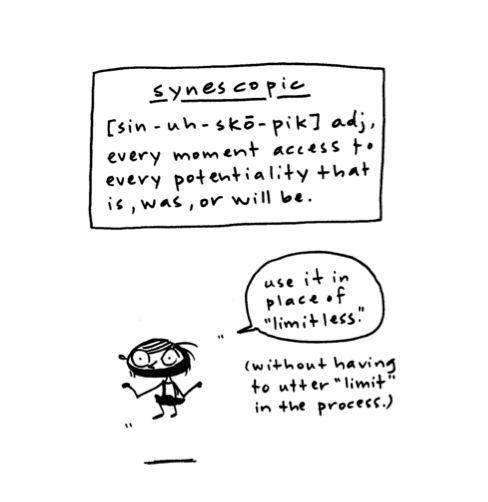 I choose to remember that limitation is an illusion that exists to be obliterated. I don't buy into anyone else's attempts to limit me, and I devote myself to surpassing my perceived limitations, and surprising myself with all that I can—and will—accomplish, and be, and share.
***
"I AM LOVE"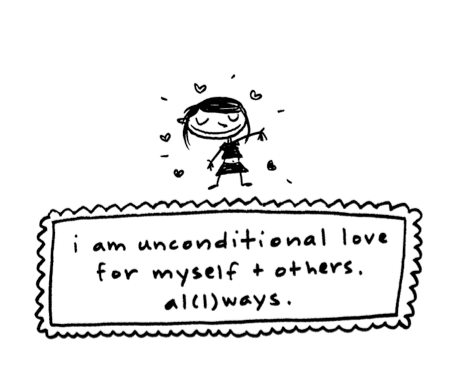 I choose to align myself with love in every moment. I meet non-love with love. I love myself unconditionally, and al(l)ways, and I radiate that love outwards, towards everyone I meet and engage with (while remembering that boundaries and discernment are self-love, too). I know that love is a state of mind, and a way of meeting the world, and I commit to embodying this love more and more, and better and better, each and every day.
 ***
"I AM OPTIMAL HEALTH"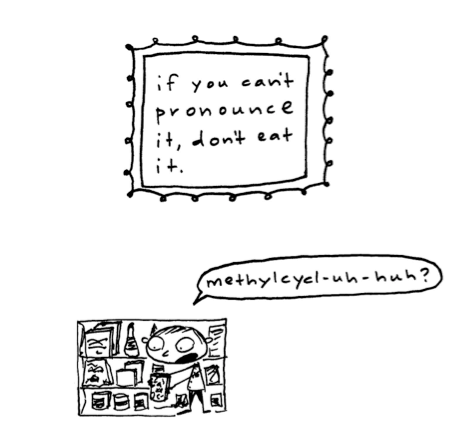 Because the external is ever and always a reflection of the internal, I am committed to cultivating optimal health. This means sweating, breathing, and hydrating. This means eating organic whole foods, and getting plenty of sleep, and flossing and cleansing and supplementing accordingly. It also means minding my media intake, extricating myself from toxic relationships, and not overtaxing my adrenals on yerba maté, regardless of how yummy it tastes.
***
While money, achievement and outward notions and acknowledgements of success are lovely, I am far more interested in being the very best, most integrated and expressed me I can possibly be. I embrace my uniqueness. I appreciate my individual quirks and characteristics, and all the ways they come together to make this once in a lifetime phenomenon called me. Fuck trends. Fuck in/out lists. Fuck envy, comparison, established standards of beauty and love and success and lifestyle. I'm carving out my own course, and I'm doing a bang-up job of it.
***
Did you know that 99% of our reality is totally invisible? Yup. And so it is that I am living 2017 as a testament to unseen forces of good and love and fun and wonderful, knowing that the Universe is infinitely more mystical than I could possibly imagine, and that miracles happen every second, of every day. Bring 'em on, I say.
***
I know my value. I embody my wonderfulness. I shrink for no one. I am an empowered badass warrior of light and love and giggles, and I model this elevated awesomeness for, and in service to, the world at large. We. Are. Welcome.
***
"I AM NOW"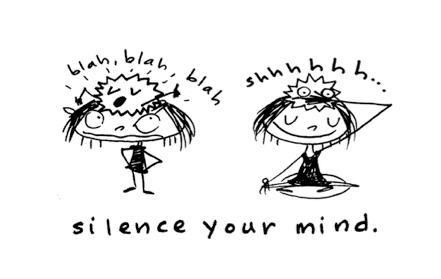 I don't lollygag in the past, or worry about the future, because those are mere conceptual traps that keep me from experiencing the present moment, which is where reality (and juicy magical awesomeness) reside. I don't surrender the miracle of my now to dark, dreary future fears, or what ifs, or worst case scenarios. I meditate. I focus on sensation instead of mind chatter. I trust in divine timing. I am patient. I am patient. I am patient.
***
I AM A HEALTHY, BALANCED, THRIVING PLANET EARTH"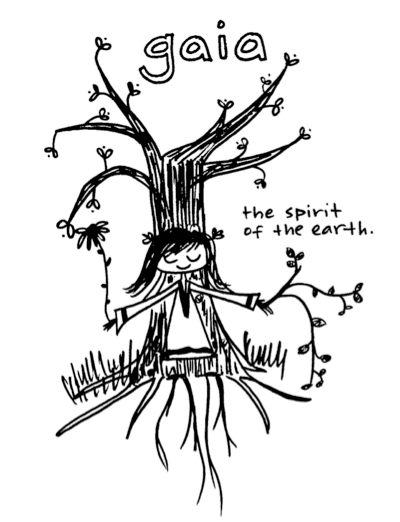 The earth isn't just our home planet—our very own space ship, hurling us through space—it is a living, breathing, conscious intelligence. With this in mind, I honor her as I do all living creatures. I tread lightly. I conserve resources. I respect the gifts the earth so selflessly gives us—her oxygen, her water, her plants, her sunshine, and her gravity, as well as all the other beings sharing this ride with me. We are all of us earthlings. Every. Single. One. It is through this lens that I move through this magical world, ever and always grateful for these earth gifts with which we are so, so blessed.
***
"I AM ABUNDANCE"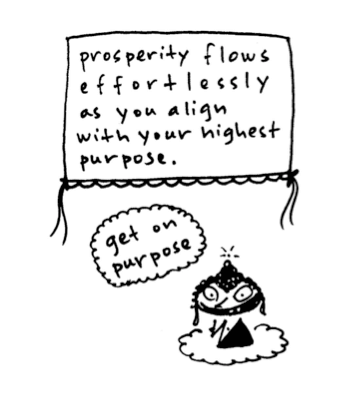 Abundance is a state of mind that draws to it like-vibrating experiences and energies. And so it is that I attune myself to the abundance that surrounds me. I root myself in gratitude for all my blessings. I give. I receive. I know my value, which colors my every exchange. I welcome free-flowing prosperity, and abundance, and enough for everyone. And so it is…
***
Despite all illusory notions of time to the contrary, life is not a linear journey. It takes flexibility to flow moment-to-moment, and to hone in on what's appropriate for said moments. And so it is that I choose to embody my most optimized version of myself, however that looks and feels in each moment. What I love about optimizing is that it requires a deep surrender to the wisdom of forces way bigger and more intelligent than I am. It's the opposite of micromanaging. Aaaahhhh…so much easier.
***
It was Meister Eckhart who said: "If the only prayer you ever say in your entire life is thank you, it will be enough." Gratitude is a magical frequency that transports us to the present moment, and infuses us with graciousness and humility and appreciation. I commit to an attitude of gratitude in 2017. I choose to honor the blessings of what is, instead of lamenting all that isn't, and all the ways I wish what is was different. And when mood, moon cycles, weather, and mercurial boyfriends threaten my peace of mind, and I stray into the dark and murky waters of fear and doubt and grief and rage, I commit to getting grateful, and to staying grateful, armed with the knowledge that I am not a victim, that there are no victims, and that everything is happening for a blessing – al(l)ways.
***
"I AM WE"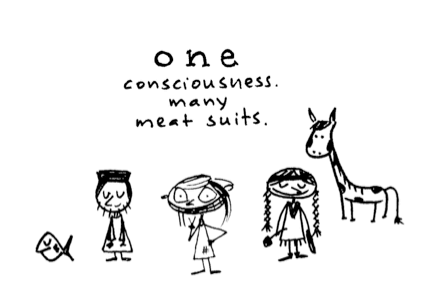 I commit to Unity consciousness—to moving through the world armed with the integrated and embodied knowledge of our Oneness. I know that it is impossible to hurt another without hurting myself, as there is no other, and separation is an illusion. I devote myself to acting in service to the highest good of the whole of humanity, knowing that the only way to change the world is to change myself. I take responsibility for the reflections I attract, knowing that anything and everything that triggers me is merely a messenger who exists to point my attention toward shadows inviting acknowledgement and integration. I summon the courage, the will, and the fortitude to look said shadows directly in the eye, and to integrate them, in service to us all. We. Are. One.
Dani Katz is a human being. She writes. She draws. She dances. She lives in her native Los Angeles. Yes, I Am, her transformational coloring book chock-full of interactive inspiration, encouragement, affirmations, and awesomeness, is on sale here. Nab yourself a copy immediately!