YUMI SAKUGAWA: HOW TO BECOME ONE WITH THE UNIVERSE
Yumi Sakugawa's cute illustrated books bring life's big questions down to earth. But mastering them herself will always be a work in progress, she tells Gabriela Herstik.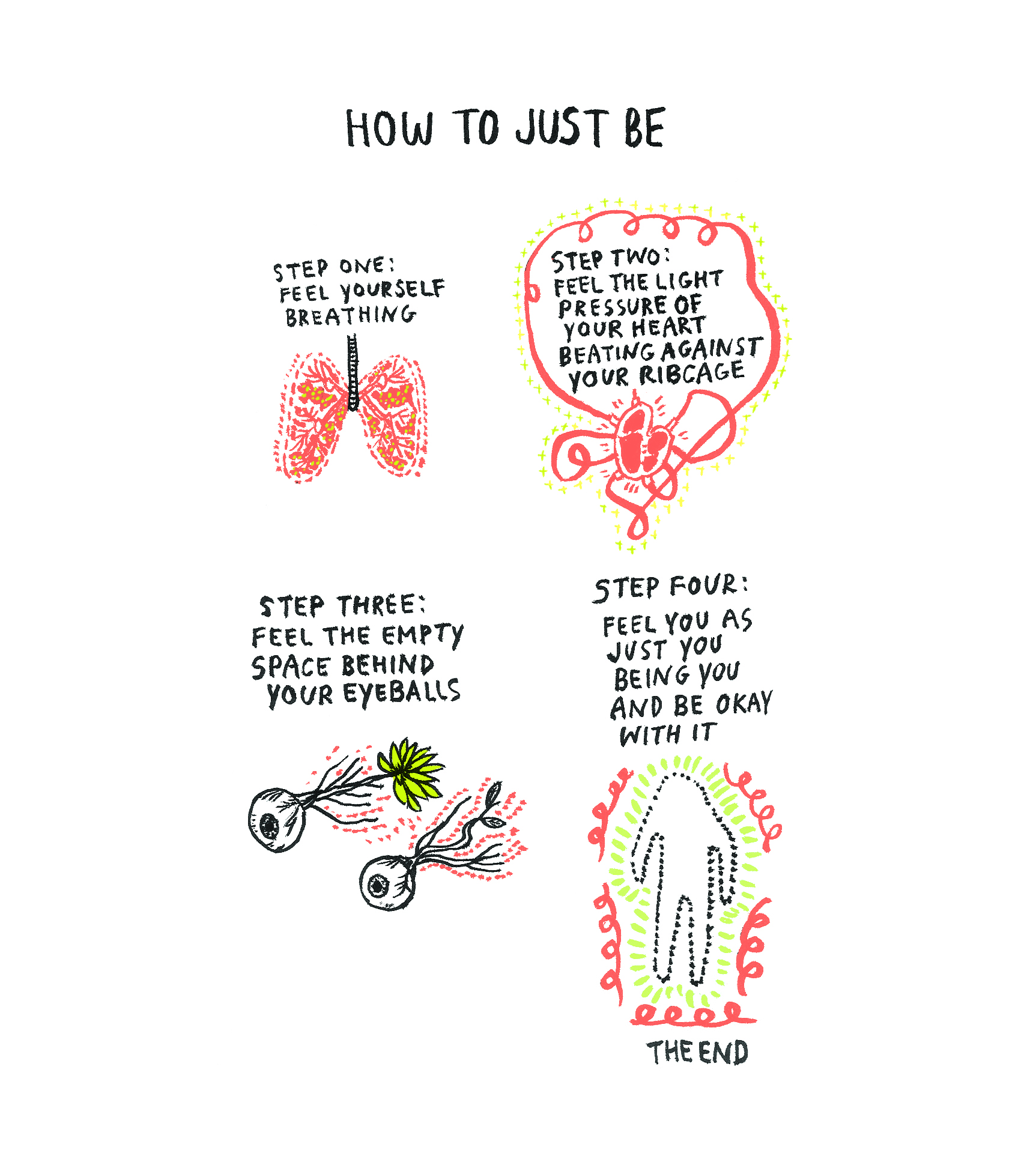 If there's one thing Yumi Sakugawa thinks you should every day, it's meditate. And with her sweetly illustrated books, the Los Angeles based comic book artist and illustrator is on a mission – to teach the world that there's no right way to meditate, and you should do it anyway. In fact, Yumi is leading a shift in how we approach our relationship to our consciousness – and her childlike curiosity on her everlasting search of ways to connect to the cosmos is creating some truly spectacular magic.
The Numinous: There's an almost childlike innocence in the way you present very important spiritual and Universal truths. How do you think this helps get your message across?
Yumi Sakugawa: I want to believe that core spiritual and universal truths can be distilled to simple and profound messages that can be easily understood by everybody regardless of religious background, spiritual training or level of education / life experience. Also, I don't think illustrated books should be limited to just children.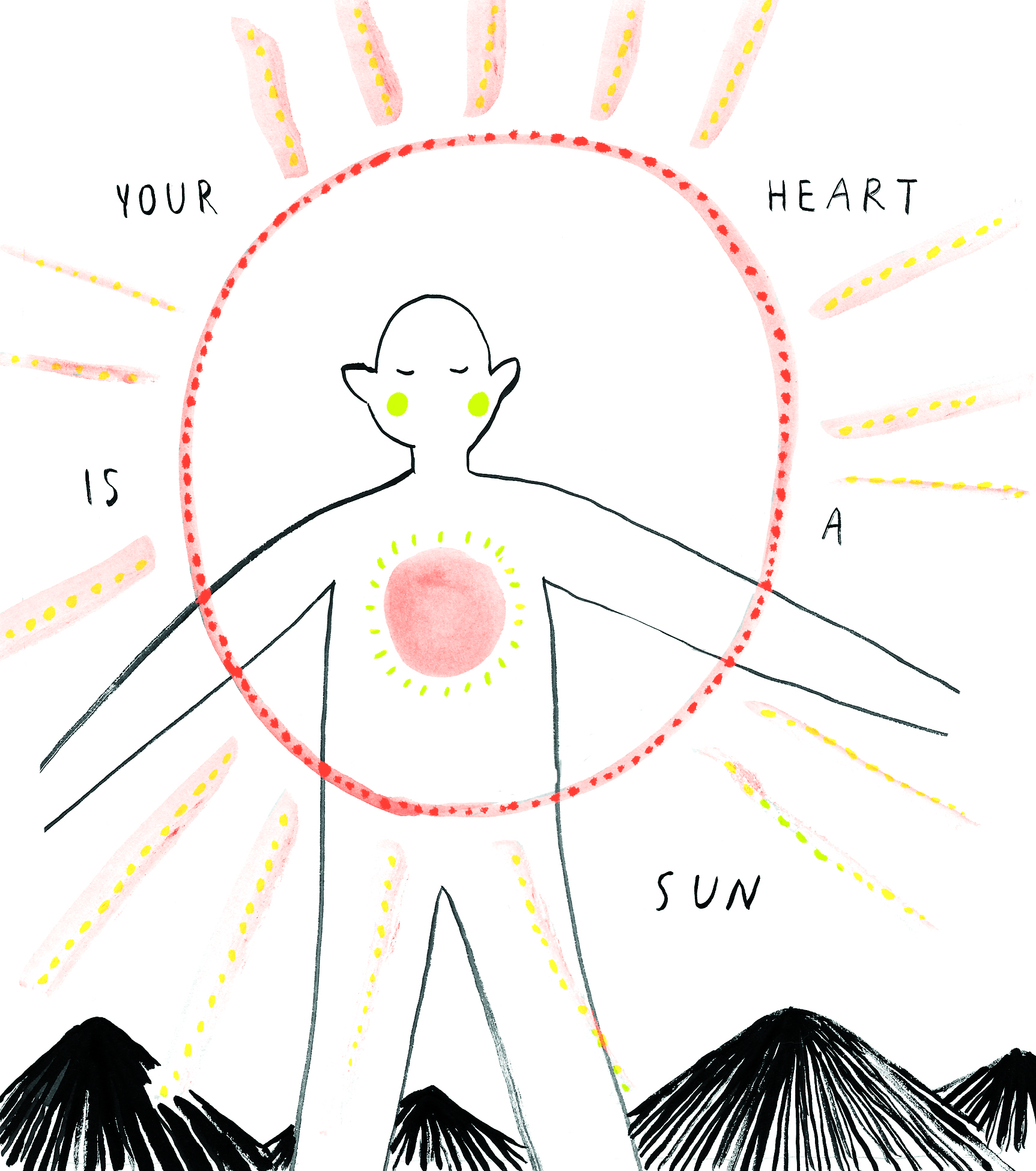 TN: One of the points you emphasize is that we ARE one – with each other and the Universe. How do you think living in this truth can change your life, and how has it impacted your own?
YS: This is a principle I illustrate a lot, but one I have the hardest time practicing for myself. I want to believe that in embodying this truth, we collectively awaken to the idea that other people's suffering is our own suffering, to help remind us of our innate nature to take care of our communities and the planet as a whole.
I do feel ready, more than I've ever been, to really ask myself what cosmic interconnectedness means and how I can embody this more in my life and my work. Self-care and self-love must come first before extending that love to the community at large. Meditating on this truth gives me a greater sense of responsibility and purpose in the art I create and share with the world.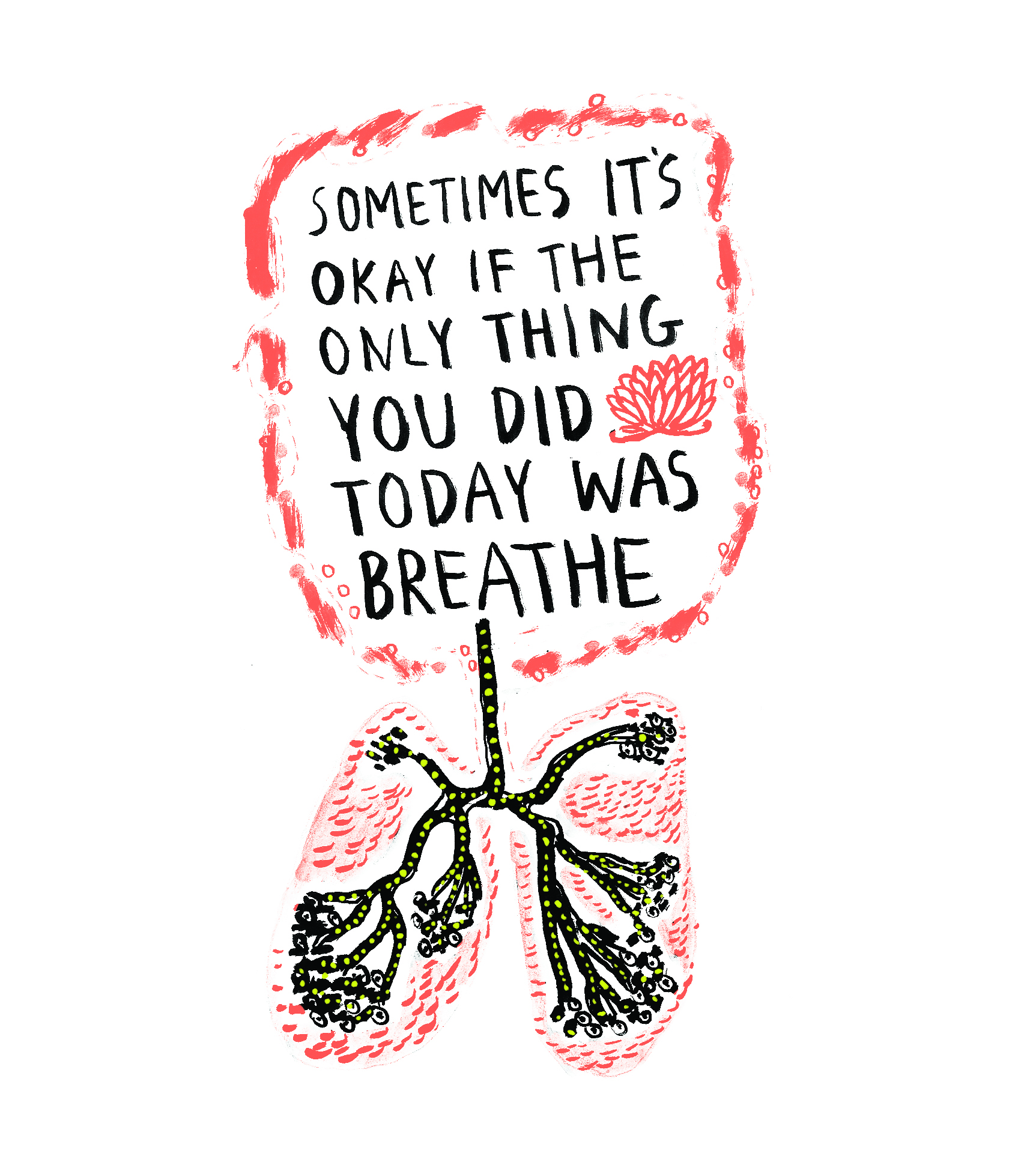 TN: How and why did you decide to tackle such a heavy (and worthy!) concept like oneness? 
YS: Again, I think I am drawn to this principle of oneness because I have the hardest time fully practicing it – even though I know on some primal, deep level that this is something the survival of our humanity and goodness depends upon. I spend a lot of time alone working on my artwork, which makes it easy for me to have an isolated and self-centered worldview. I am in awe of friends and colleagues who are really out there in the world interacting with more people from all walks of life every single day in very difficult, challenging situations – whether they are teachers, doctors, community activists, or work in the non-profit sector.
But at the same time I feel very lucky that my artwork has found an audience out there, and it's so humbling to know that the work I create to ease my own mental health issues and insecurities can also help complete strangers from all walks of life, in all parts of the world. That, to me, brings a beautiful and profound sense of interconnectedness, that so many people may be experiencing the same shades of suffering, but can also experience the same spiritual relief by unshackling their minds from their own self-inflicted and self-limiting beliefs. I am reminded often that my artwork cannot exist in a vacuum and it must be seen by other people in order for the process of creation to be complete.
TN: What's on the horizon for you in the upcoming Year of the Monkey?
YS: I do hope to further extend my involvement with the world in 2016, though I am not sure yet what that would look like. In addition to continuing to create more artwork and comics relating to mindfulness, perhaps I will be doing more workshops and guided meditations IRL? To be continued! (Ed. Let's talk Yumi, we'd love to create a Numinous Presents event with you!)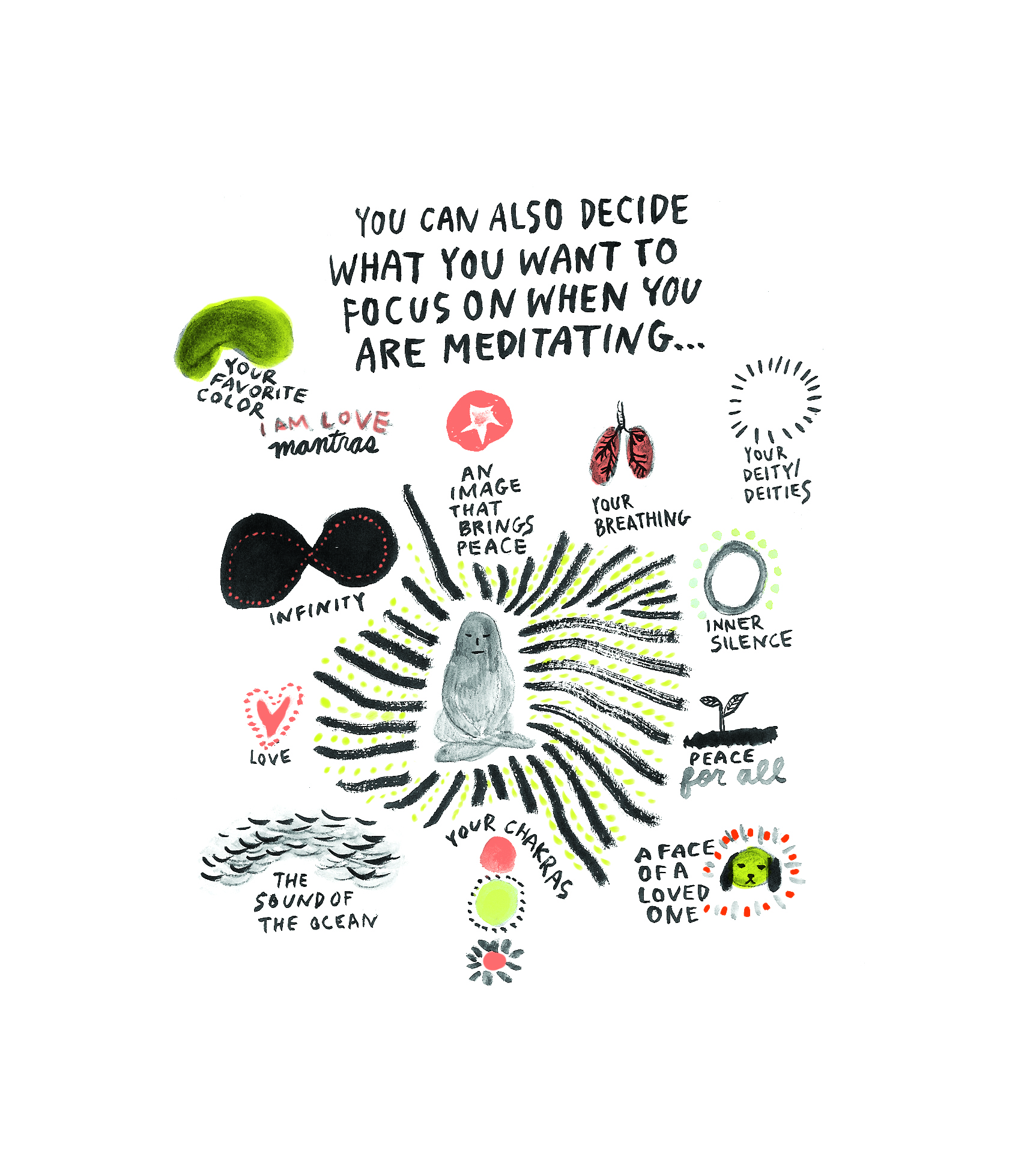 TN: What's your process like for creating your art? Is there a special space that you tune into?
YS: Especially with my books about meditation and mindfulness, it's important for me to be in an intuitive flow state where I am feeling clearheaded and not overthinking things. This is why it is so important for me to meditate first thing in the morning. Having meditated for seven years now, I cannot imagine doing my creative work without a daily meditation practice, which creates the best mental space for me to pay attention to my inner guide – the voice that tells me when something is authentic or not. It is in this space where the best creative decisions are made, and the artwork that needs to be created unfolds with the ease of a flower opening its petals to the sun.
TN: What is the one message you hope to get across to all humans who read your books?
YS: Pay attention, listen and celebrate.
Discover more about Yumi Sakugawa and her work at Yumisakugawa.com