The art of Laura Berger discovers communion in curious places. Below, she talks positive imagery, humanness, and making art as a healing practice.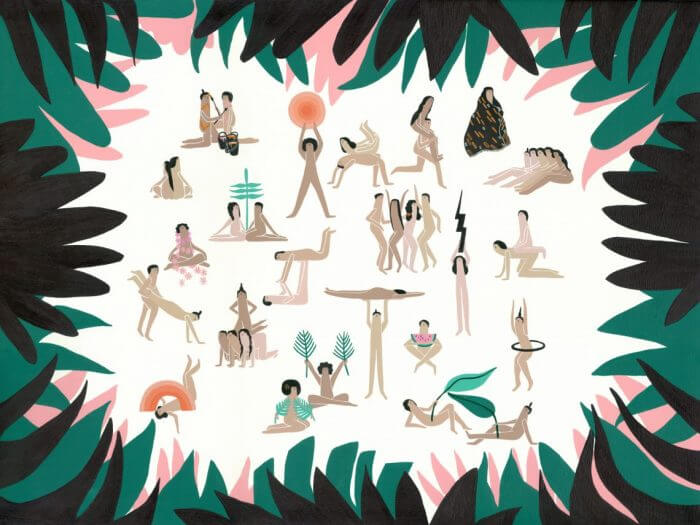 Whether lounging under palm fronds or tucked inside rainbows, Laura Berger's figures delight in their sheer nakedness. As they collide with the wondrous world and each other, they appear both freshly hatched and deeply wise. "I guess I'm often painting what I dream of," says the artist and yogi. And what does she dream of? Chosen families, phones with cords, and the imperfectly perfect adventure of living.
On the healing journey: I think I've been on that journey for many years, ha! It's an ongoing process for most of us, right? I think making things is a good way to generate natural healing vibes, and the themes I'm working with are very positive. So when you spend many hours working on positive imagery, I like to think it slowly, slowly sinks in and has an impact, both consciously and subconsciously.
On chosen families: My own family is now very small, so I have this very deep longing to be a part of a close-knit group of people who can fill in that void a little bit. Like a chosen family—a group where you can feel completely safe to be wholly who you are, and where you can experience a sense of true understanding and belonging. I don't currently have that in my life, but I value it so much. I miss the old way of communicating. Let's do handwritten letters and face visits and pony rides and get phones with cords that stay in our houses when we go out.
On surrendering to the experience: Life unfolds so randomly and imperfectly perfectly. I'm interested in the push and pull between trying to control our experiences and accepting what comes, and how this works. Questions that there's no rigid answer to. I think a lot about death, ritual, adventure, and finding ways to honor ourselves and sit calmly in the center of all of these conflicting experiences that we have.
On discovering humanness: I feel like [making art and practicing yoga] just gets you closer to the experience of it: more aware of your own extremely complex human-ness and the equally complicated human-ness of others. Hopefully you find more compassion across the board, and more appreciation for and empathy towards this shared, insane experience of being a human that we are all swimming through.
On the most challenging part of the creative process: Sitting down and starting.
And the easiest: Anytime after I've actually started.
On the moments when you feel most alive: When I'm not trying to do anything but be alive.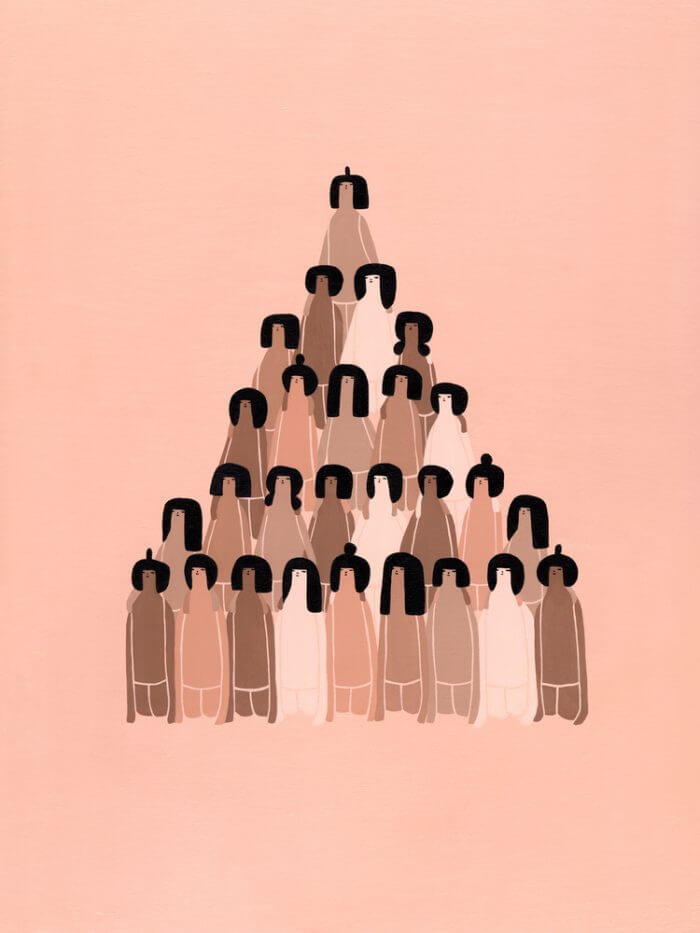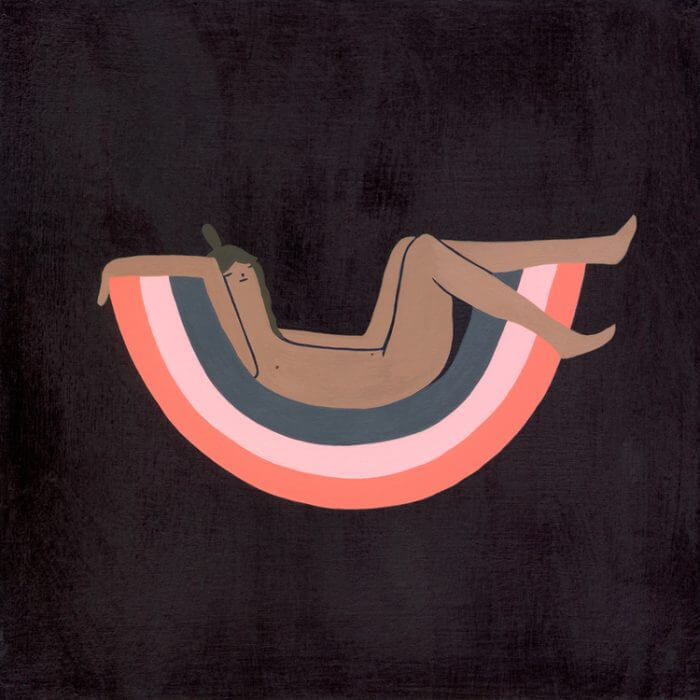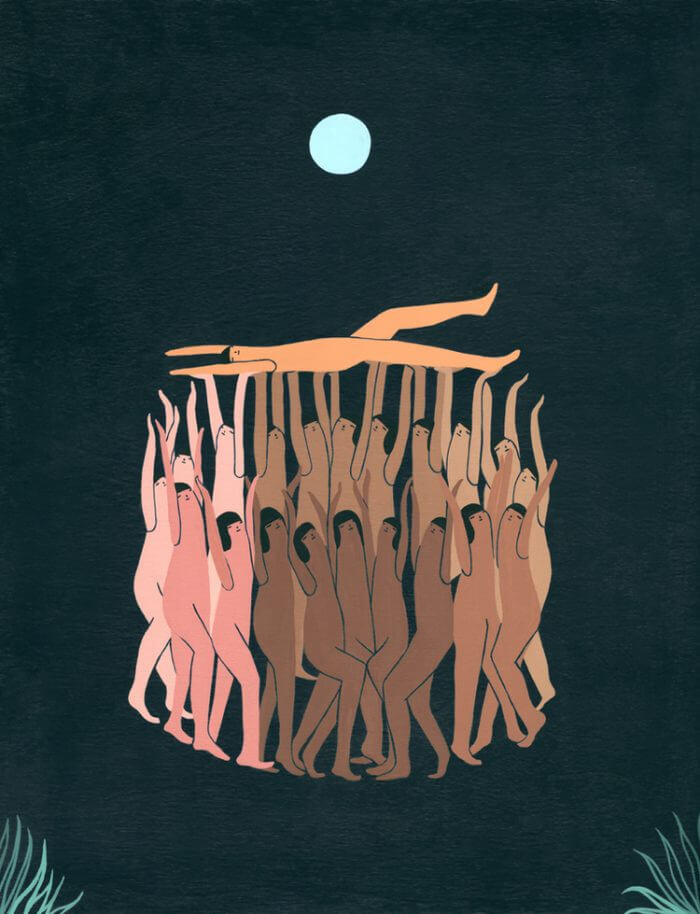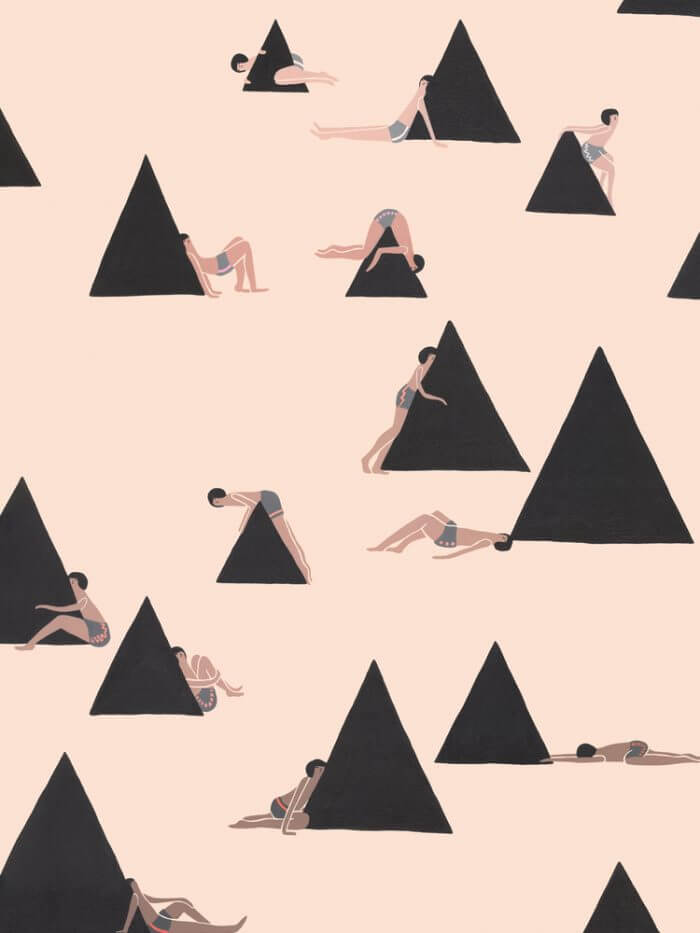 Discover more about Berger's work at lauraberger.com and follow her @_lauraberger_
This piece was adapted from Aligned Magazine's interview with the artist, originally published October 10, 2016.