Luke Simon discovers that to start manifesting money magic and living your most sexy, sacred, abundant life, you've gotta get right with those lower chakras! Main Image: Zarrin Henna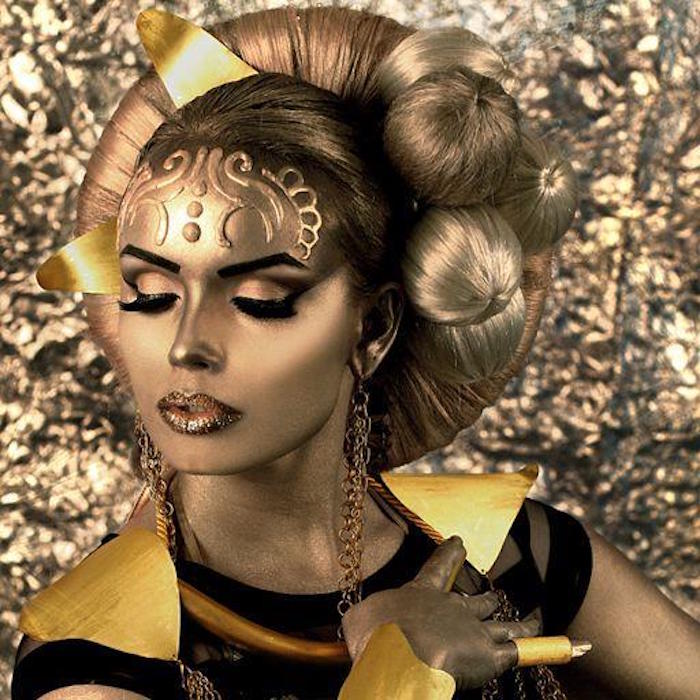 The goal of Abundance thinking is to trust that spiritual energy creates our material support. Abundance is having enough and trusting that there is always more coming. When we feel inwardly abundant, we attract opportunities and support. If our beliefs resist or block this flow of Universal generosity, we see a lack of abundance.
I wanted to live in the trust that all would be provided by Spirit. But to truly surf the abundance wave, I had to do some healing first … Scroll to the bottom for 6 quick ways to manifest money magic!
>>>
Manifesting a Guava
The first time I understood abundance I was walking barefoot on a soft dirt path through the Hawaiian jungle. I had taken a needed break from the hustle of NYC and spent my savings on a dream vacation to the islands that had floated in my imagination since childhood.
As I wandered, I smelled a sweet aroma and thought, "Wow, smells like guava. I would love a guava right now." Immediately, I looked down to find a small guava bush- instant manifestation! Biting into that yellow ball of organic candy, my brain marveled at the fact that the guava was just there, provided for, free for the taking. "This is luxury. This is abundance," I thought. It wasn't about the thread count of the bed linen, it was about ease, lack of stress, and complete fulfillment- those are the qualities of abundance to me.
It was easy to notice life's abundance in Hawaii's tropical sunshine, but how could I feel that everyday? I believed the Universe was a caring and giving place, but back in New York City I oscillated between overspending, and then necessary survival frugality. I knew the financial aspect of my life needed some love and healing. It was time to focus my spiritual practice on my money situation!
>>>
The Abundance Mindset in Action
I had friends who were living proof of the abundance mindset, and who helped me believe in the magnetic results. Getting a gourmet donut one day with my friend Amy, the bill was $8 and she left a $12 tip. I was shocked: "Amy, that's like a 150% tip?!" "Ya!", she said as she dashed her signature on the receipt, "Living in abundance!" Amy had gotten to a point where cash was flowing through her- she'd found work she loved and trusted the Universe to support her unconditionally. In turn, she shared generous support for others. I was inspired, mesmerized even. Sometimes seeing the contrast of where you are NOT is a gift. The contrast showed me how comfortable I'd become with having less than I'd like to.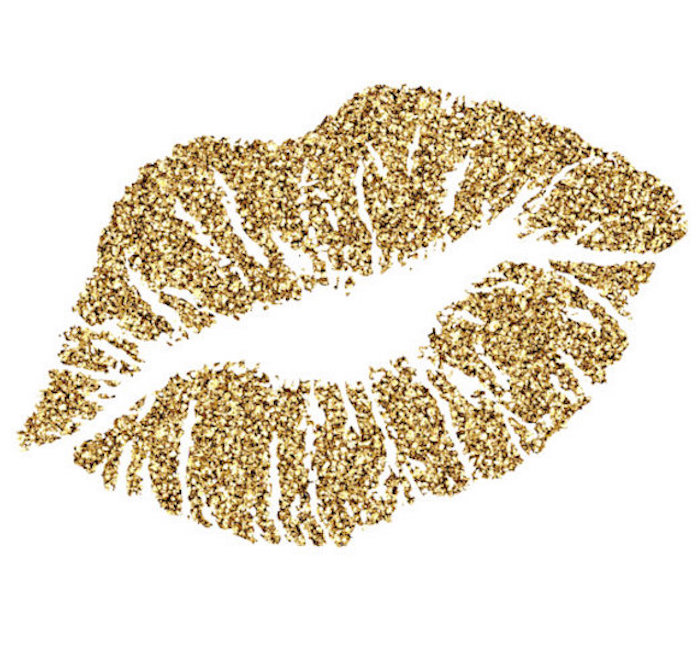 Living Your Sexy, Sacred, Abundant Life  
Next I called upon life-coach Dana Balicki as I prepared to make big shifts in my life. We focused not on untangling my problems, but on creating compelling visions of how I'd love things to be (Similar to Abraham Hick's advice to think about what you WANT rather than what you DON'T WANT). Dana's work lead me towards releasing "victimhood" (feeling like I was just the inheritor of situations), and connecting to new choices that empowered me to create a new vision of my, sexy, sacred, abundant life.
But it seemed like some people had it worked out, or were better adapted to life's demands then I was. And, bingo, there it was- exactly the type of thinking Dana and I were working to suss out and lovingly transform! How were certain beliefs and conclusions creating a "less than I'd hoped for" type of life? I learned from Dana that what manifests isn't what we'd like to believe, but what we truly, deep down, way down, hold to be true. It's not as easy as imagining being a millionaire, if inside you feel you have nothing to offer the world because you are not good enough.
>>>
Let Money Join the Dance Party in Your Heart
Abundance is a holistic expression of our self-value, self-worth and self-love. I am learning that tapping into this flow isn't as simple as an affirmation on a post it note. Free-falling into the net of abundance requires trust in our own gifts, and love of Spirit.
Abundance has been a leap for me because my mind is often so entrenched in the cold hard "reality" of cash. But as I shift my focus from the outer and focus on the inner state, an inner revolution is happening. I feel more appreciative of everything I have. Life FEELS richer. And from this place, money is joining the dance party in my heart and I always have enough.
>>>
Here are some tips to start cultivating a playful sense of abundance and lightening your relationship to money:
1/Embrace challenges rather than be frustrated. Respect any lessons that are arising. Lean into them and see what the deeper causes might be. Example: Feeling underpaid could be a sign that you're under-valuing yourself and doing work that doesn't utilize your true gifts.
2/Choose to transform. Release being a victim of old stories about abundance and empower yourself by choosing new thoughts and actions. Be patient as you transform limiting beliefs into beautiful ones that reflect the fullest expression of your light!
3/Get support. Get a friend or a healer to give you perspective on your beliefs and support your journey. Or form an abundance group with friends! I recommend The Abundance Book
by John Randolph Price and its 40-day prosperity plan.
4/See abundance in yourself. What do you have an abundance of naturally within? Honor it and affirm that you are valuable and worthy of an abundance of all good things in life.
5/See how abundance arises in your daily life. Where do you see the Universe's nourishing support in your life today? Sunlight, rain, food, friends, a check in the mail? What you focus on grows.
6/Practice thinking abundantly. Leave a bigger tip, be generous, stretch into abundance and see how life responds and mirrors your generosity.
Luke Simon facilitates healing work for spiritual growth. Through listening and intuition, his breathwork, tarot, and Reiki sessions support clients to transform blockages and open their heart to the flow of the Universe. He is also available for distance sessions via skype on his website: lavieenrainbow.com