Dry January opened my eyes to how I've been comfortably numb, so this year I'm committing to feeling it and healing it, says Kate Atkinson.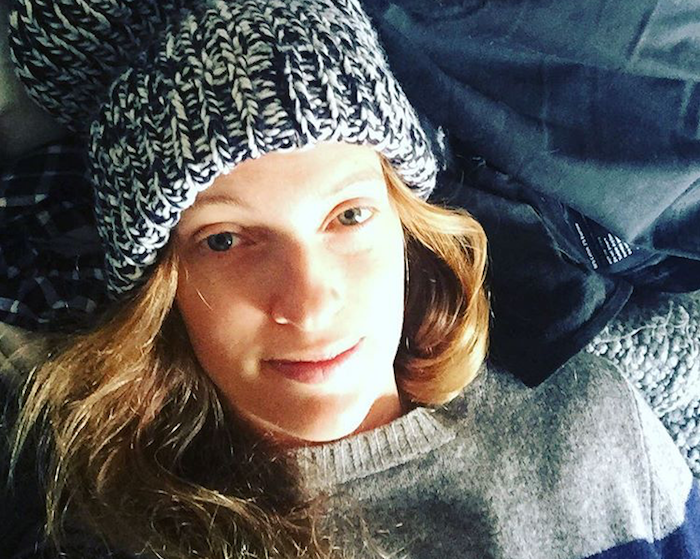 'Hello, is there anybody in there? Just nod if you can hear me." Ringing an opiate bell in your psyche? If you're a borderline millennial like me, you're shamefully more likely to recall the Scissor Sisters version before the much more pleasant, sedate and, well, numbing, Pink Floyd original of the track "Comfortably Numb."
But this song bears a special significance in my world right now. Having completed my first ever dry January I, like I suspect many Instagramming, Malbec-drinking, Bumble-ing, Happn-ing global citizens, have realized to what extent I've been moving through my life in a similarly cozy but numbed-out state.
The Oxford Dictionary defines "numb" as depriving us of the power of sensation. So to do so in any capacity means more or less living and feeling at a fraction of our capabilities. Or in Numi speak: "vibing at a lower frequency." By CHOICE. How depressing is that?
And it's not just the booze. NYC might be a cultural smorgasbord, but it also offers ready access to all the compulsions that can take you down a rabbit hole of distraction and, eventually, longing.
Rather than dealing with our shit, we drink. Opposed to being alone, we over engage on social media (no wonder "Digital Addiction" has become an actual "thing"). Others get high on the rush of success and pepped on promotion. There's addiction to substances, of course – legal medications, essential oils, cocaine. Addiction to online dating.  Addiction to people. Addiction to pizza. Addiction to tattoos. Addiction to solitude. Addiction to sex.
The list is endless, and the more you get to thinking about it, the more it feels like anything can become an obsession when you'd rather numb-out than feel…and deal. Then there's the replacement of one addiction with another. Partying for yoga. Work for a relationship…and so it goes.
Without booze to cloud this revelation, I've only become more aware of back-to-back evenings of time wasting on Facebook; the getting obliterated after a bad day at work; the 18 nights a month I eat pizza. And many more obsessions I don't care to list in a public forum.
And I've decided this is no way to live. Along with this newfound awareness, I've realized how sick I am of the "terrifying Tuesdays," the hours spent staring at my phone, of saying I'll do things I never do, and spending my precious hours on mind numbing, opposed to mind-expanding activities.
So what's the alternative? Bottom line is it's tough to to feel the full spectrum of your emotions. It is hard to stay at home and sit with your loneliness, when grappling with an overwhelming desire to put it all behind you, just for one night.
Personally, that social itch and need to be surrounded by others is a compulsive distraction, and when I obey it and ignore my calmer (and undoubtedly more vulnerable) intuition, generally the more disasters head my way. The thing with numbing is it becomes a cycle. Drink too much. Make bad dating decisions. Attack your liver again with Advil. Waste $40 on breakfast. And so it goes.
With this in mind, I'm accepting you have to "feel it to heal it" – which means, for now at least, I am committing to a time of being UN-NUMB. And what this will entail exactly I don't know, since I've been living comfortably numb for well over a decade.
Nonetheless, I want to commit to it this year. I have no idea what I'm doing – and already I'm finding myself interested in activities I would have laughed at this time last year. So welcome to my blank canvas of withdrawal…which right now seems to be manifesting into this column.
Signing off until next time, with one of my favorite quotes from Anais Ninn:
"You live like this, sheltered, in a delicate world, and you believe you are living. Then you read a book…or you take a trip…and you discover that you are not living, that you are hibernating.
The symptoms of hibernating are easily detectable: first, restlessness. The second symptom (when hibernating becomes dangerous and might degenerate into death): absence of pleasure. That is all. It appears like an innocuous illness. Monotony, boredom, death.
Millions live like this (or die like this) without knowing it. They work in offices. They drive a car. They picnic with their families. They raise children. And then some shock treatment takes place, a person, a book, a song, and it awakens them and saves them from death. Some never awaken."