Living in a commune reflects the humanitarian vision and values of the Aquarian Age, says Amanda Capobianco. Just no-body mention the "C" word…Homepage image: The Source Family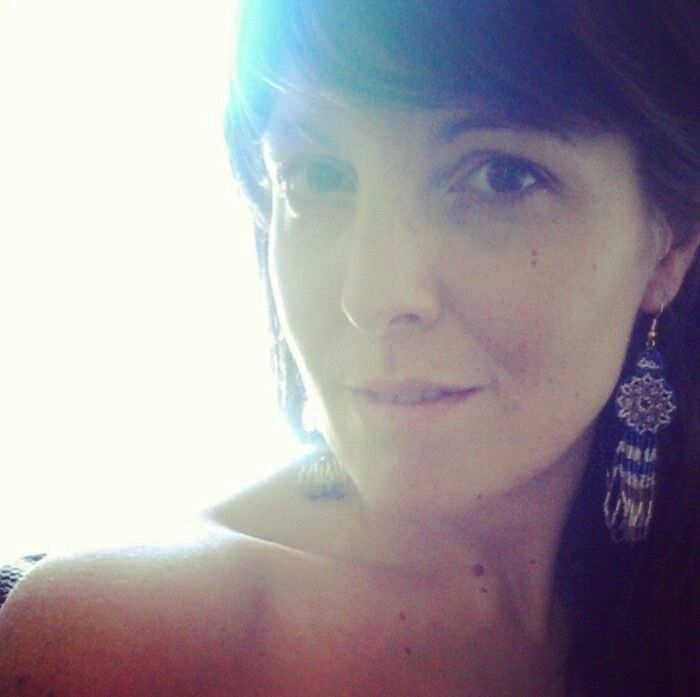 Just over a year ago I did something that would appear crazy to most people around me. I let go of a five room, $1600 apartment in the heart of Williamsburg, Brooklyn, and traded my solo living situation for well over 20 roommates.
When I moved into to my own apartment I thought I had "finally made it." But as I set my last moving box down and crossed the threshold, the voice of my spirit, my own higher self – or what I actually like to think of as Shiva – came through: "Don't get attached," it said. "Appreciate this to the fullest because it's an illusion that won't last forever."
I appreciated it for over a year. Walking around naked, decorating however I wanted, all of that alone time… It was dreamy and ideal. I was proud that after years of roommates and sublets I finally had a place of my own. Not to mention the apartment was beautiful – a top floor, sunlit, spacious home, with a walk in closet to boot!
But the voice kept getting stronger. This living alone business wasn't for me. You see, when I wasn't alone in my apartment I was involving myself in another space just a neighborhood away in Greenpoint – an intentional community called Golden Drum.
I had been connecting with them for about four years or so, and at one point it became very clear that in order to progress on my spiritual path I would need to embrace the initiation of communal and intentional living. After all, this is the teaching of the Aquarian Age – to move out of the solo and selfish Piscean age and into the communal and humanitarian vision of the Aquarian. I knew this had to be my next step – or rather leap – into the unknown.
While it was a clear decision, it wasn't an easy transition. I had moments where I doubted my choice, believing everyone would call me crazy, and if this new situation proved to be temporary I'd be stuck trying to find yet another home. I didn't back out though, and I could have.
A year or so later, after some deep spiritual scrubbing, I find myself living in the most harmonious environment, and with some of the greatest people I have come to know on this path of awakening. My work has been supported as well as my health and my happiness. It was by far the hardest and yet, the best decision I have ever made.
We spoke to Amanda in more detail about her experience of living in a commune…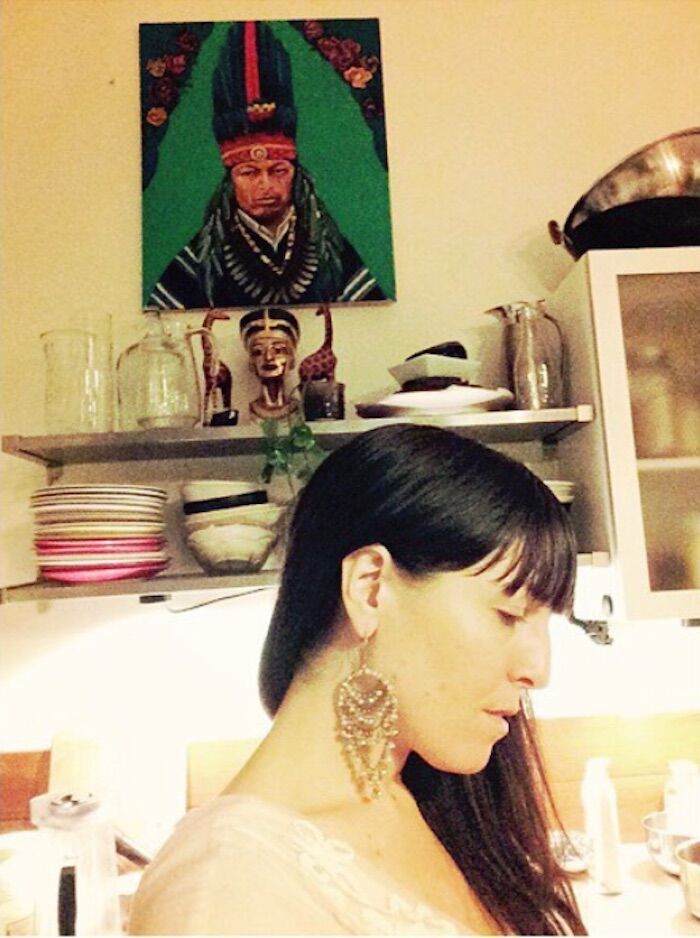 The Numinous: How did you first connect with Golden Drum?
Amanda Capobianco: A close friend of mine had been doing some spiritual work with the community and had just come back from a week long retreat. When she spoke of her experience with the community's spiritual teacher I knew that I had to investigate. Here I was, like so many, a yoga instructor with no real teacher to learn from or help guide me. I knew it was something I needed to feel into so I started attending events and creating relationships with the community to see what it was all about.
TN: What appealed to you about the community and their lifestyle?
AC: What appealed to me most was that it was and is highly intentional, rooted in the study of sacred practices and open to all walks of life, especially to those that express a need for healing and transformation. It felt revolutionary, compassionate and also, the people were very real, very human. There was no big illusion of spiritual grandeur. You felt that everyone involved was working through their stuff and totally committed to doing so. After being a part of this myself, not only do I see my own transformation but I am a witness to those transforming around me. I can see how people have empowered themselves through their dedication to spiritual disciplines and studies.
TN: Is this something you sought out or, did it find you?
AC: I feel like it found me but it was something that I had wanted all along. I loved the idea of a space that fostered community and peaceful living. I had tried living in community in some sense, renting an industrial loft and having like-minded roommates. But, without any sort of structure or discipline, it was never fully realized. We were all good people but it just never opened in the way I had envisioned. I believe now what was missing was sharing in strong spiritual practices and a commitment to serve others, as well as guidance beyond our own "inner guide".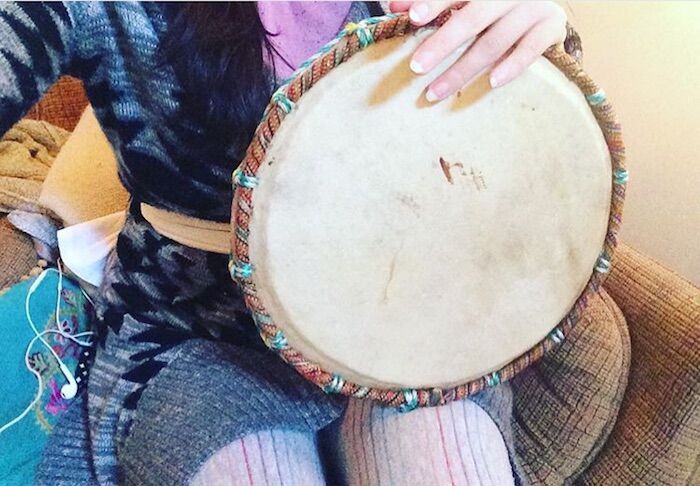 TN: What are the rules/codes you live by?
AC: It's not a rigid household by any means, but there is a code of conduct that helps keep the energy peaceful. Because we base our work in spiritual disciplines, it's important that we keep the space very clean, not just physically but energetically. We are very mindful in this way. These guidelines may appear strict, but are truly set in place as an advantage to our liberation.
We are substance free, no smoking, drinking or drug use.
We do not shout at each other or act in any violent capacity, if we do, we have to leave.
We do not eat flesh foods including fish.
We all have a service duty to help move the non for profit organizations (Golden Drum, Sacred Arts Research Foundation) along.
We all pitch in to help with events and everyday household chores.
We have a protocol for inviting guests over to stay.
We communicate via email threads to make communal decisions and we have house meetings on a regular basis.
TN: Can you describe an average day at home?
AC: We begin each day with some form of morning practice or ritual. This could be communal or individual. After which we head into our work life, studies and/or tend to the business of the community spaces. If I'm working from home there are usually, at least, two other people around, with others coming and going. There may be a music rehearsal then a private healing session, I may even be giving a yoga lesson online, it really just depends on the day.
There are usually some communal meals and if more than one of us are eating at time a good conversation about the current astrological aspects might be taking place! If we have an event in the evening we take care to organize and set up so that all is in place. We tend to our individual sacred practices before bed. There is no code of when we should sleep just an overall sense to be mindful of others if we are pulling an all-nighter.
The beauty is in the harmony of it. To be in a space where so much is happening but it is flowing peacefully is the true take away of community living. It really teaches you how to let go of all those things you think you need, like absolute quiet and for no one else to be around in order to focus. You learn how to conquer all of that and get your work done anyways. It is a true training for any spiritual practitioner.
TN: Who is your teacher/guru and how often do you see him?
AC: My teacher is recognized as Taino Elder Maestro Manuel Rufino. I am eternally grateful for all that he has shared with me. I try to see him as often as possible.
TN: What are your feelings about the word 'cult'?
AC: It feels like a word rooted in the paradigm of fear.
TN: How do you explain your living situation to your family, people you're dating etc.?
AC: With transparency. Being a yoga teacher, my family is used to me being the "odd one," but they trust how happy and healthy I am. Year after year, my spirit is in peace. While they might not share the same values they cannot deny their daughter's happiness and contentment.
Dating is funny in the world of intentional community living though. It's not impossible, but it will never be what it was when you lived alone. Which for me is actually a high point. You have to go really slow and gently bring that person into the fold. Otherwise, it's just too intense for them. However, if they make it they are met with an incredible community of supporters. I've learned a lot about relationships being surrounded with conscious couples. It's been a great way to undo the ideas of the past surrounding love and partnership, and it has been very healing.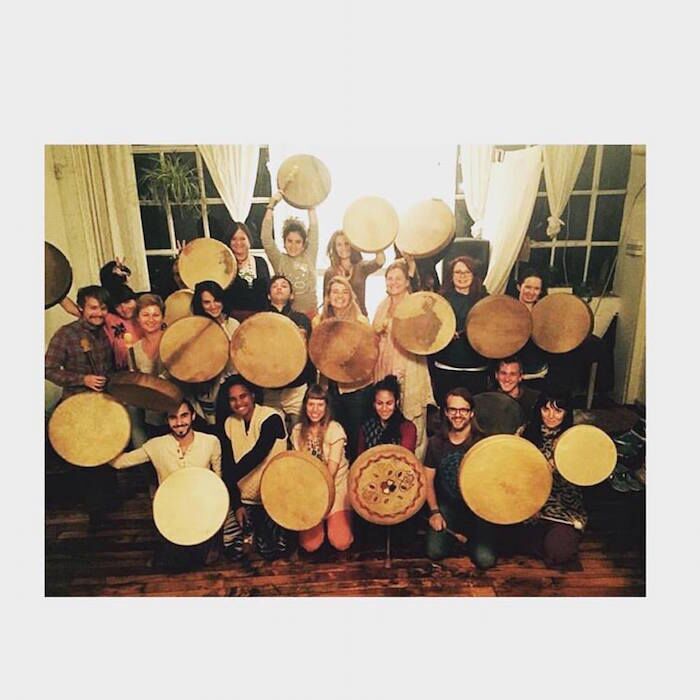 TN: Do you think more people will seek this kind of living situation in the future? Why?
AC: I think when people start to understand how incredibly helpful it is to live in community, they will begin to let go of the illusion of needing so much private space.
Think of all the people who are afraid to have children because they don't have enough money or they don't have a partner. When you live in a community like ours you have help that you can lean into. You have people that have done it before and can share knowledge with you. You also have children around you via other families, so maybe you don't have to have a child after all. Maybe that child comes to you in another way. Again, its learning to let go of what you think you need (the societal pressures we are all subjected to) and recognizing the gifts that are already right there in front of you.
On an even more practical note, why pay $1600 a month when you can pay $800 and live just as peacefully, abundantly, and harmoniously? I guess keeping up an image can be cool, but I would much rather live simply and spend all that extra money investing in my continuing education, helping out my family or perhaps taking some time to travel.
TN: What are the difficult parts, if any?
AC: Living amongst spiritual practitioners means you are stepping into a vibration that's going to show you things about yourself that were much easier to hide from when you were living in your independence. It is a mirroring process with many mirrors! In a lot of ways, you are completely exposed, and it is up to you to own your stuff and then transcend it. Sometimes, it takes a while for this to happen.
You have to let go of judgments and allow for others and yourself to grow, which means you have to learn to forgive and practice compassion. It's much easier to hide. It's much easier to isolate yourself or run away. But then you aren't really growing, and those that come to live in an intentional community are on a path that values spiritual growth. It's not enough to just take a yoga class every once in a while and call that spiritual living. This is a clear and deep investment in your path of awakening.
TN: Do you see yourself growing old with your community? Is this your long term plan?
AC: I do! I am not sure what it will look like 50 years from now and I don't know that staying in NYC is really something that I want for the long term but staying connected to this community, our way of life, our walk and these teachings are something I hope to carry with me for as long as I possibly can.
Follow the links for more about Golden Drum and the Sacred Arts Research Foundation, and discover ore about Amanda Capobianco and her work here.