Check out Amelia Quint's round-up of cosmic culture for May 2016, bringing you the most mystical new releases in music, film, and literature…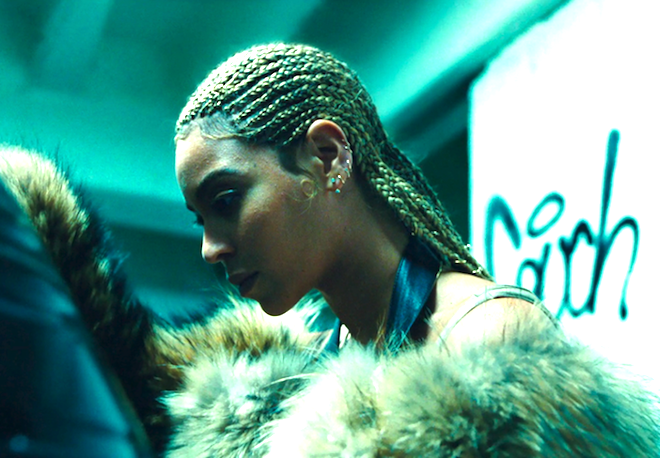 :: MUSIC :: 
BEYONCÉ
If you haven't watched or listened to Lemonade yet, you're missing out on one of the most powerful musical events of our generation. More than an album or documentary alone, Lemonade is a work of feminist, activist art. Fueled by the blues and righteous anger, Queen Bey's Moon – Uranus – Lilith in Scorpio conjunction roars louder than ever. Lucky Jupiter is transiting her Virgo sun in the selfless twelfth house, immaculate timing for her to give the world such an amazing gift.
Lemonade
 is available now on iTunes, Amazon, and Tidal.
PEACHES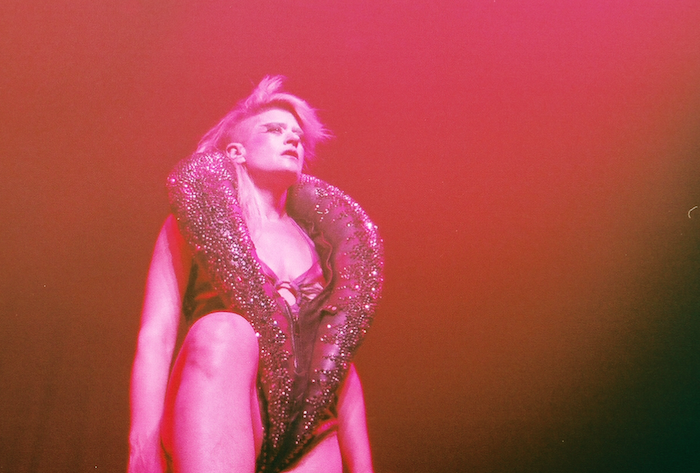 Already a mainstay in the electronic music world, Maya Jane Cole's NSFW brand of genderfluid, sexually charged charisma has her poised for mainstream success. Peaches' new album, Rub Remixed, was created entirely by female and female-identifying producers – how's that for divine feminine? Her Sun, Moon, Venus, and Neptune are aligned in magnetic Scorpio, and she has Mercury retrograde in Sagittarius, a placement known both for its poetic potential and ability to shock.
Rub Remixed is set for release on May 27.
:: TELEVISION ::
Don't waste your precious energy on TV this month, as May is heartbreakingly devoid of any high-vibe premieres. Instead, take the time you'd spend binge-watching Netflix and pay respects to the incredible artists that have recently passed beyond the veil.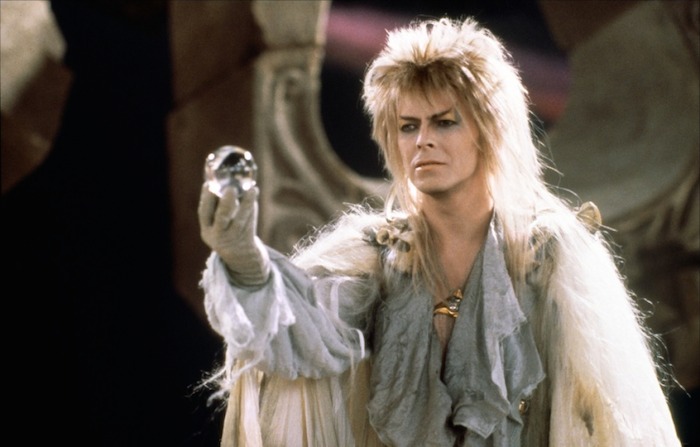 Watch Prince as he debuts his signature purple style and Jimi Hendrix worthy guitar riffs in Purple Rain, or David Bowie in his iconic turn as the Goblin King in Labyrinth. Light a candle, listen to their music, or perhaps write something of your own. Ask yourself: "What legacy do I want to leave behind in this world when I move on to the next?"
:: FILM ::
HIGH RISE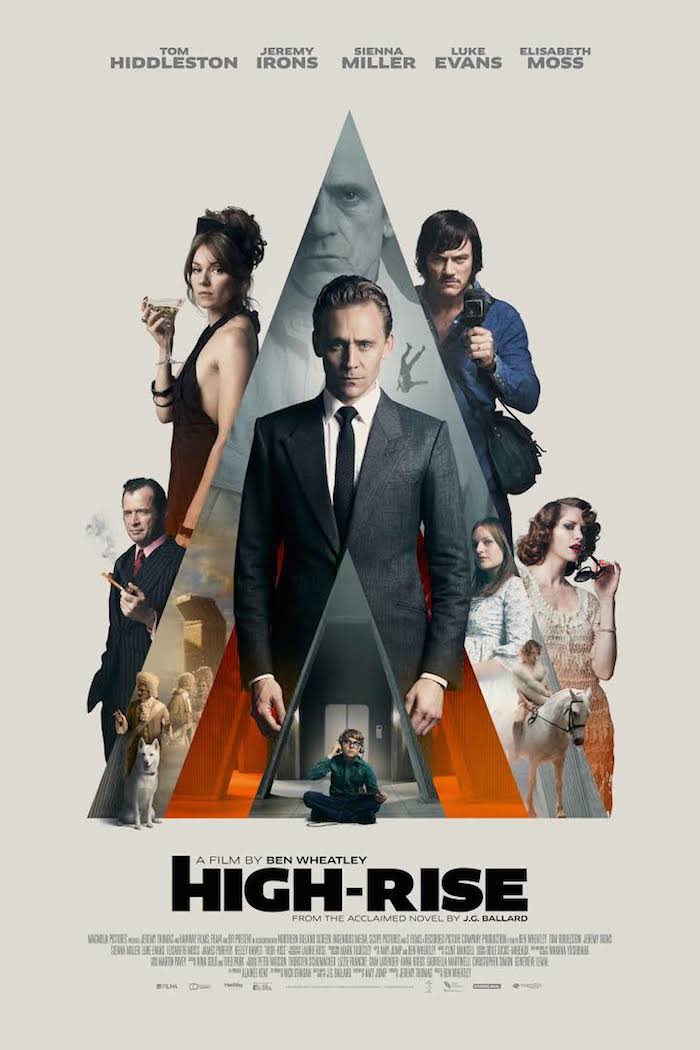 An adaptation of J.G. Ballard's critically acclaimed novel, this dystopian thriller follows the tenants of a luxury high-rise apartment building as they descend into Lord of the Flies-esque tribalism. The novel is a cutting critique of materialism and excess in modern society – must know themes for any modern mystic. If the Kubrick inspired poster is any indication (A Clockwork Orange, anyone?), this is going to be good.
High Rise is scheduled for US release on May 13.
ALICE THROUGH THE LOOKING GLASS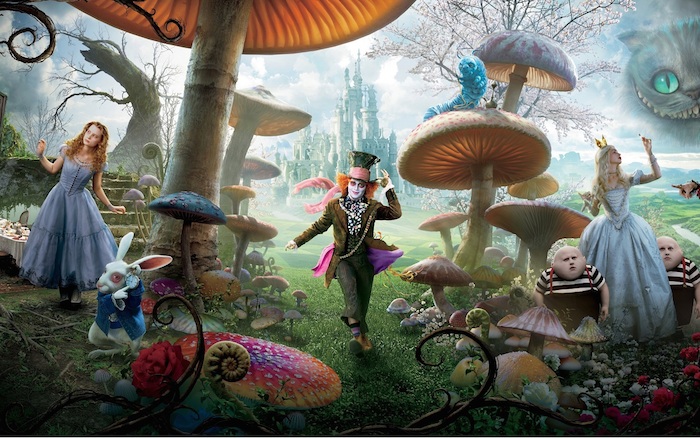 What witch can resist the charms of Lewis Carroll? In this sequel to the live-action 2010 film, wild card Gemini Johnny Depp reprises his role as the Mad Hatter, along with many other original cast members including Helena Bonham Carter and Anne Hathaway. In keeping with the ancestors theme, Alan Rickman is featured here as the voice of the Blue Caterpillar. Go for the memories of Professor Snape, stay for what's sure to be an magical escape.
Alice Through the Looking Glass is scheduled for US release on May 27.
THE WITCH
You can read our full review of The Witch in last month's Cosmic Culture post, but great news…
The Witch 
will be available on DVD on May 17. Yes, please!
:: BOOKS ::
THE INNER FIX: BE STRONGER, HAPPIER AND BRAVER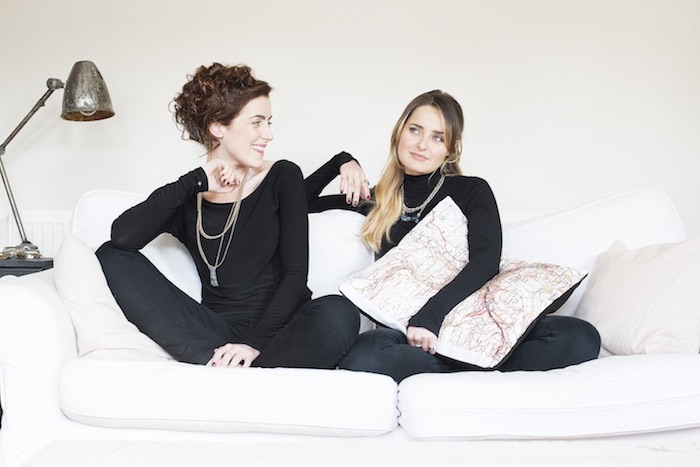 In the first book from Persia Lawson and Joey Bradford, the YouTube self-help divas known collectively as Addictive Daughter share their personal strategies for navigating life in an overstimulating world. With practical videos like "The Trick to Manifesting Your Ideal Lover", "Why It's Okay to Be Jealous of Your Friends", and "How to Stop Anxiety & Panic Attacks in an Instant," their written advice is sure to be as entertaining as it is enlightening.
The Inner Fix
 will be available on May 19 via Yellow Kite Books.
365 TAROT SPELLS: CREATING THE MAGIC IN EACH DAY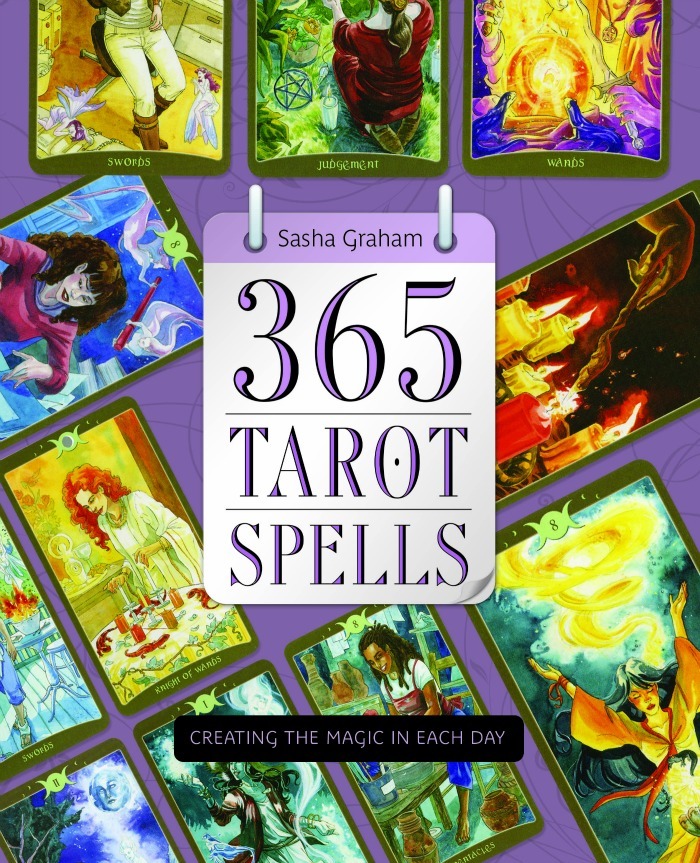 Are you a tarot lover who wants to learn magick? This book is for you! In Sasha Graham's follow-up to 365 Tarot Spreads, she offers a spell for every day of the year based on the archetypes of the tarot. According to the book description, each spell has a list of ingredients, visualization, meditation, affirmation, and card layout — oh my! With enchantments for money, career, creativity, love, and more, Graham definitely has your magical needs covered.
365 Tarot Spells will be available May 8 via Llewellyn Worldwide.