In the second installment of her column Holy F*ck, Alexandra Roxo questions if modern-day hookup culture can co-exist with a Numi gal's desire for conscious dating and sex…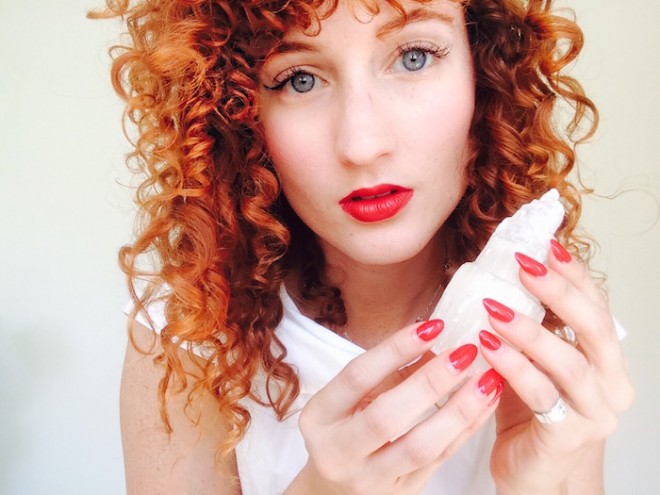 As I sat next to my two friends Malia and Loulou watching Marianne Williamson speak to a crowded LA auditorium, I slumped further and further down in my chair as she discussed that which had been keeping me busy post breakup for nearly nine months…CASUAL SEX. Her words: "When a man puts anything in any of your orifices he has unspoken claim on you", stung me. And to add insult to injury she went on to state: "Some Buddhist teachings say after sex the energy of the other person doesn't leave your aura for seven years."
Shit. My aura was starting to feel real crowded.
Not to mention that on my way to see Marianne talk I had casually mentioned to my new friends how I had recently had phenomenal sex in the back of a Prius under the Hollywood sign with a TV actor in an open relationship after drinks at the Soho House. (#Cliché.) I laughed about it, but now I felt a little uneasy…
Last year when I broke up with my girlfriend of nearly two years and decided to try dating dudes again, I had a period of being "free." Meaning I hit Tinder hard. I was still meditating. Practicing affirmations. Reading Marianne and Louise Hay. But I was also determined to learn how to have casual sex in a casual way. Remember the "Sex and the City" episode where Carrie tries to have sex like men and can't? That was me.
​
But there I was on Tinder, wondering: is conscious dating and/or sex even possible through online apps? Can you explore deep sexual bliss with a stranger you drunk swiped on? In fact, can you explore sexual bliss with a stranger at all?
Obviously sex and religion is a whole big Pandora's box I will not attempt to open, except to say that I do have massive PTSD from spending too many hours at "youth camp" where I was saved/told I was a sinner for being a sexual being. I've been healing from that for years as a non-religious "spiritual person," but still many of the same judgements and questions continue to come up. Is casual sex an obstacle towards enlightenment or can it be an aid?
My friend Karley (a.k.a. Slutever) who is a sex writer and creative collaborator, turned me on to Dr. Zhana Vrangalova, who did a rad TED talk on how casual sex can be super healthy, which inspired me. In the last year I decided to fully commit myself to this quest. Oddly (or not – cause the Universe knows what it's doing) I attracted quite a few "spiritual" dudes down for the cause. According to Dr. Zhana, healthy casual sex must be sober (at least pretty sober) and feel authentic to you. Once alcohol, drugs, and sadness enter, then it's a whole 'nother thing. Thing is, I couldn't seem to get naked with a stranger without at least three drinks. (If this isn't a sign I dunno what is!)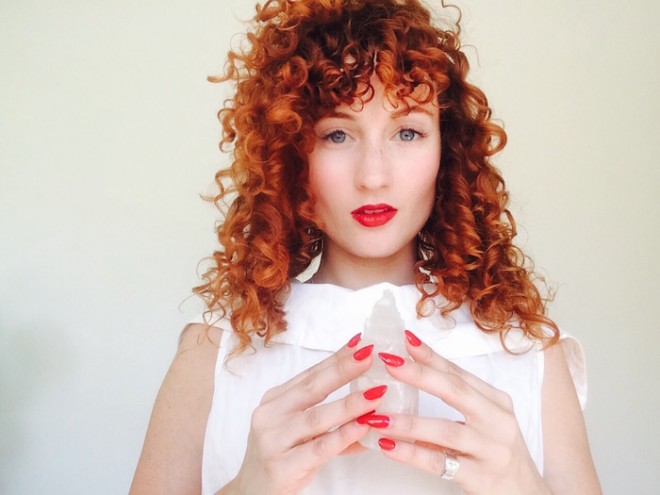 Then I started seeing someone. I thought maybe this was gonna be someone I would partner with for a long time. We meditated together. We have the same agents. We write and direct comedy. It seemed perfect. And it was – but only on paper. In person we didn't get along and never laughed. So cut to the breakup, and the same night that a friend asked me to go a "very progressive" sex party. She said I could just watch and that it was going to be a great experience etc…I mean…how could I turn that down?
So in my fragile, broken state I put on a tight black dress and lipstick and got myself into an Uber, and embarrassingly sang the Weeknd's "Hills" to the driver getting into my "empowered single woman" space, i.e. hot mess space. When I arrived at the sex party I stood on the sidelines until a man with a top knot and a jar of organic coconut oil offered me a Thai Massage. This seemed harmless enough. But then again I was drinking large amounts of Patron. And nothing under the influence of tequila is harmless.
As I was being twisted into yoga poses I heard strange gurgling sounds. When I opened my eyes I saw the woman next to me was double deep throating. I was shocked, and took another deep sip of tequila. Don't get me wrong, I have nothing against deep throating – it was just that in my vulnerable state, it was all too much for me. It just didn't feel like my truth.
I like to think that I'm "sexually progressive," and open, and sex positive. I think I said yes to at least 2 out of 5 threesomes last year…but maybe that's just not me anymore. Not my authentic truth now. Though, at this party I kept downing tequila hoping to "make it my truth," and the next thing I knew I was laying in some couple's arms, naked. I still have no idea how I made it home, though I did get a text from the wife who is a yoga teacher inviting me to class and telling me: "Congrats on no longer being vanilla!" If she only knew…
The next day I decided to stop drinking. To stop smoking weed. And to stop having casual sex. At least for now. Because none of it seemed to be serving my highest good anymore. (Did it ever?) I had put so much pressure on myself to "be free" and have fun, but the truth was I was covering up loneliness and a feeling of separation from Source.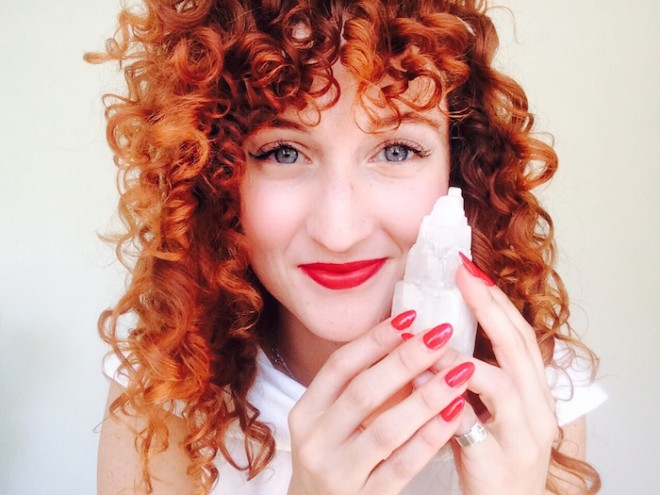 I can see that my true freedom now lies in healing my wounds, in meditation, and safe self exploration. But my fear was…does this make me…boring?! (Um, if anybody's watched Be Here Nowish season two I basically wrote a character that I have become! Yoga pants and celibacy!) But you know what: I don't give a f*ck about becoming boring. I haven't drank or done drugs in over a month, and I've danced, laughed, and sung a ton recently, and felt myself surrounded by beauty and magic.
I've also just come off a 3-day meditation retreat where I chanted and sat in a circle for three eight hour stretches with amazing humans deep in spiritual search, which is something I've been actively in, off and on, for the last 15 years. I realized how sometimes I veer so far from this part of myself, and thank GODDESS something always brings me back. This time in the form of a best friend who I've known for 14 years, Rebecca, beckoning me to Berkeley. And hours of meditation and chanting and crying and healing brought me back, yet again, to myself. The self who is held by Source, and doesn't need to be held by random strangers.
The truth is, as much as I want to believe in the glories of casual sex, I don't think it brings me personally closer towards Bliss, Peace, and Spirit. If it works for you then that's beautiful and more power to ya. For me, I hope and think that having sex with someone I love deeply in a soul partner way will do that.
Until then I'll go back to what I've been doing more of what I've loved since I was 19 years old…chanting my kundalini mantras, singing Steve Winwood's Higher Love at the top of my lungs, making Shiva+Shakti cosmic union collages and altars, getting high off raw chocolate, and doing my girl Elyssa's soul mate manifesting meditation.
Alexandra Roxo is an LA based filmmaker and actress who is currently developing a holistic coaching business. She has a company called Purple Milk that makes all kinds of fun stuff including the popular web series Be Here Nowish. Follow her on Insta here and read her past Numinous articles on Now Age love and sex here.