36-HOURS IN LALA LAND: YOUR SPIRIT GUIDE TO L.A.
Sun, sand, palm-trees and organic produce as far as the eye can see… yep, it's L.A. baby…and we're hitting it fast & hard. Welcome to 36 hours in L.A. Numinous style. By Raquel Griffin.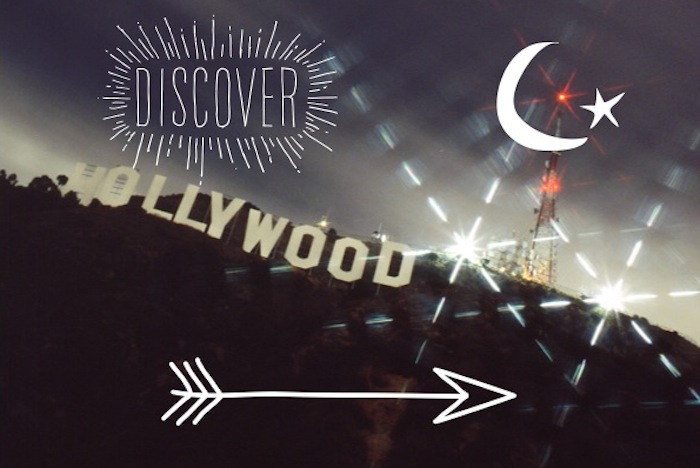 Okay before we even get started with our Los Angeles travel guide: TIP #1. As lovely as L.A. is her traffic is legendary so to beat the gridlock blues we suggest you make like the locals and plan your pleasure-seeking based on what side of town you're on: which means EAST SIDE (Silverlake, Los Feliz, Echo Park, Hollywood) vs. WEST SIDE (Culver City, Venice, Santa Monica, Topanga, Malibu, Pacific Palisades). Though not a hard and fast rule it definitely beats having to endure a 2-hour round of car karaoke while you're stuck on the 101. Trust us on this one.
SATURDAY – EAST SIDE
10AM: Tarot Reading at HOUSE OF INTUITION (Echo Park)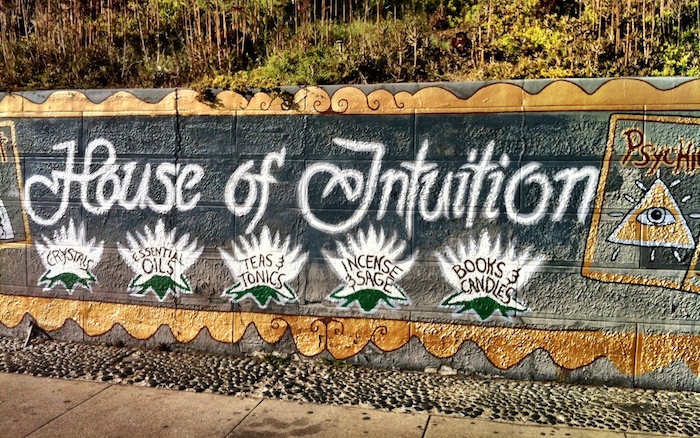 Billing themselves as "space of love and light specializing in spiritual guidance," set yourself up with a stop at The House of Intuition. Located in a sweet cottage nestled above a busy street in Echo Park what the House lacks in size it makes up in services…from Astrology, Aura and Chakra Balancing, Reiki, Animal Communication, Sound Therapy and Meditation all your spiritual needs promise to be met within its walls. Need to know why Fido won't cozy up with you and your new beau? Crown chakra feeling a bit off-center? Grab a session with any of the reputable readers & practitioners here and get it all taken care of. Easy.
11AM: VINTAGE SHOPPING @ TAVIN (Echo Park)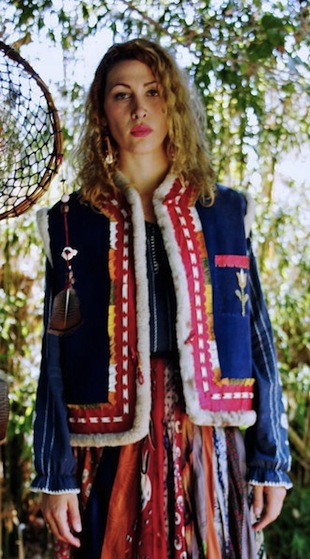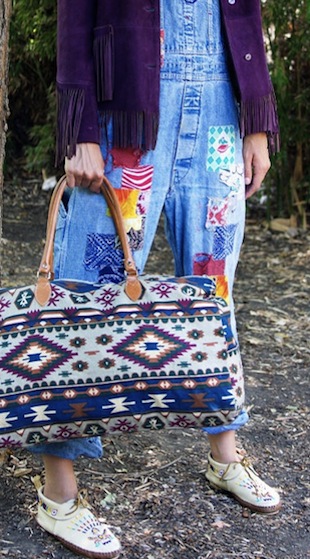 For every gal who has ever dreamed of raiding Stevie Nicks' wardrobe, this one's for you. Steeped in 70's Cali goodness, TAVIN stocks an impeccably curated selection of boho-gypsy gear perfect for your witchy-woman-festival-girl-tour-de-force look…tambourine not included.
12PM: Lifestyle porn @ DREAM COLLECTIVE (Silverlake)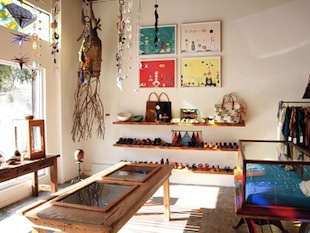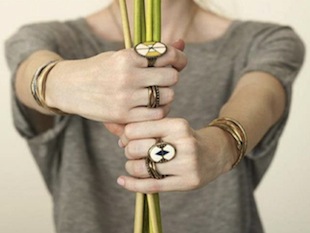 There's teepee inside. It's a clothing store ANNNDD there's a T-E-E-P-E-E inside…only in L.A. and gosh darn it we LOVE that. Filled with a gorgeously curated selection of hand crafted items from local artisans like the shop's owner, jewelry designer Kathryn Bentley, the Dream Collective aesthetic is all about embracing primordial forms and influences from indigenous cultures. Whether choosing an evil eye cuff from Kathryn Bentley's collection, a card from Thunderwing Press or a pair of Cali-cool handmade leather sandals from Beatrice Valenzuela, at Dream Collective curating a magical, mystical lifestyle lair is all in a day's work.
1PM: Natural product junkies @ ECO APOTHECARY (Silverlake)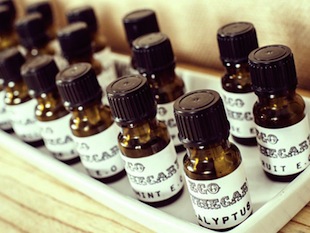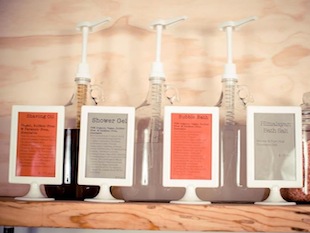 A cute little sliver of a shop in Silverlake, The Eco-Apothecary is a stroke of brilliance. Filled with handmade Sulfate Free, Paraben free, Vegan and Organic home, bath and body products, the store's large selection runs the gamut from detergent to hairspray and everything in between. Products are sold in bulk and you can bring a bottle and filler' up or you can purchase one of the hundreds of colorful glass and BPA free plastic containers sold at the shop. And if that weren't enough you can even take a whirl at creating your own signature fragrance with the extensive selection of handmade essential oils on hand…Ooh la la.
2PM: Thai Massage Yoga @ THE RAVEN SPA (Silverlake)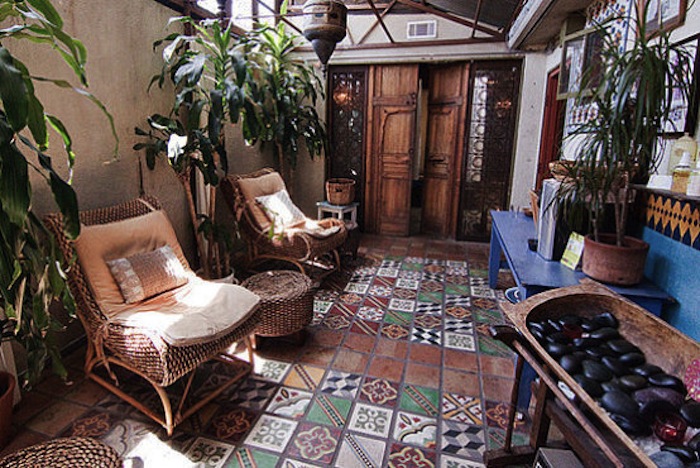 If you're in need of some LA style pampering The Raven Spa & Healing Center is the place to go for the Thai yoga massage of your life. Guaranteed to melt stress and leave you feeling like a blissed-out bowl of jello, this signature treatment gives new meaning to the term "afternoon delight."
4PM: Retail therapy @ SHAREEN VINTAGE (Downtown LA)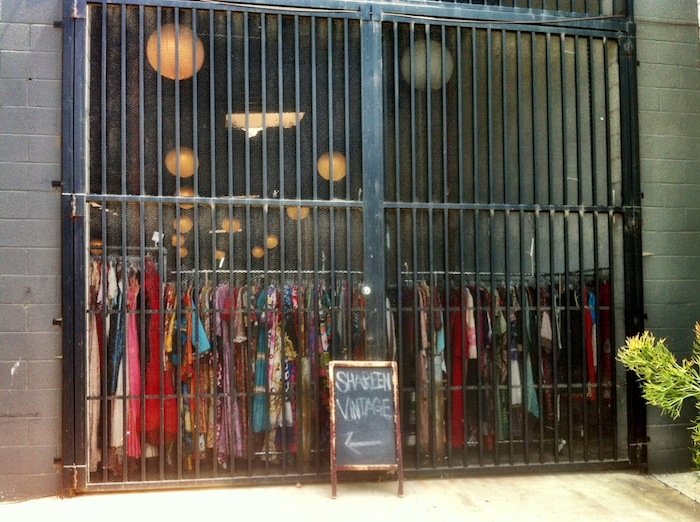 Housed in a gigantic nondescript warehouse, Shareen Vintage is one of the most glorious vintage experiences ever. Actually the words vintage orgasm come to mind. Lined wall-to-wall with dresses, skirts and blouses from the 1950's through the 1980's, a knowledgeable member of Shareen's sales staff will be assigned to you to will commence whisking you thorough their extensive collection while piling clothing up as you go along based on their sharp style assessment. Once you have your goods you'll be given a "spot" to disrobe in what looks like a giant vintage living room. Since this place is strictly ladies only, the act of playing dress-up quickly turns into a party, with fellow customers randomly coo-ing and ahhing over each others wares. A couple of things to know before you go: 1) There are no "dressing rooms" so if you're a little shy about stripping down to your skivvies we highly suggest you bring a slip 2) There are no price-tags. Each item is priced at the moment of sale by Shareen but fear not, prices mostly range from $20-$80.
www.facebook.com/shareenvintage
7.30PM: Dinner @ Shojin (Downtown L.A.)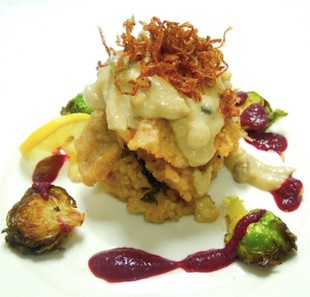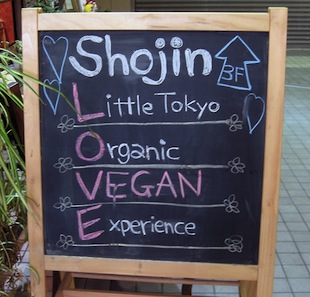 This amazing in-the-cut organic/vegan/macrobiotic Japanese hotspot tucked away on the third floor of an indoor mall in Little Tokyo is the perfect place to re-stock your tank while showing your tastebuds just how much you really care.
SUNDAY: WEST SiiiiiDE
9:30AM: Morning worship @ AGAPE SPIRITUAL CENTER (Culver City)
If you you've ever watched the film "The Secret" then you're familiar with Dr. Michael Bernard-Beckwith, founder of Agape Spiritual Center. Described as a "trans-denominational" church all are welcome at Agape, even atheists. Agape is all about "creating a community and a practice that is the embodiment of evolving consciousness" or what they like to call "new thought-meets ancient wisdom". With pre-service meditation time, guest speakers like Marianne Williamson and "sermons" that often focus on our role as infinite beings co-creating reality, to say that Agape is not your momma's church is an UNDERSTATEMENT. Add in a house band that serves up some serious guitar riffs and a choir that covers the Rolling Stones and you have the quintessential "church" for the new age. Hallelujah.
11AM: Brunch @ CAFE GRATITUDE (Venice)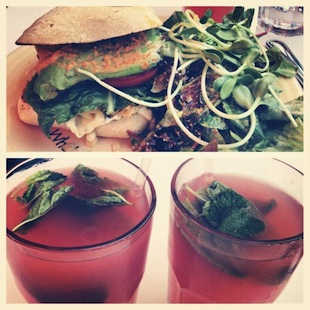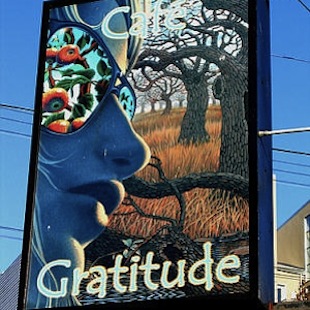 Imagine a sleek, gourmet vegan and raw restaurant, now plop it down in the middle of a hip locale like Venice or Larchmont and what do you get? CAFE GRATITUDE. Created in Berkeley and recently expanded to Southern California, CAFE GRATITUDE is all about delivering dazzling dishes with a side of positive affirmations – plates are printed with statements like "I am Humble" and "I am Open Hearted." With a menu that's beyond healthy and a waitstaff that's beyond attractive, it's no wonder this has become THE PLACE for the kale and green smoothie set. And did I mention they have coconut bacon? A couple of tips on the menu: 1) Make sure to order a cup of "I am Immortal"…STAT. Made with Reishi, Shilajit, Ormus, coconut milk, raw honey & cinnamon..it's a Cafe Gratitude love affair in a cup 2) Be prepared to want everything placed in front of you including their beautifully decorated "hamsa" water jugs and "What are you grateful for?" dishes. 3) Save room for dessert. Now, this might seem obvious but it's easy to get side-tracked here. Trust us on this one. You're welcome.
1PM: Some reading time @ THUNDER BOLT BOOKS (Santa Monica)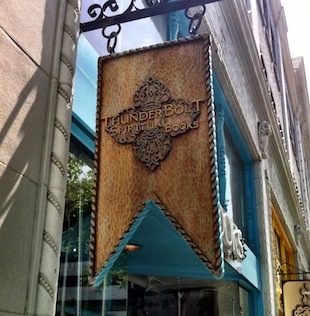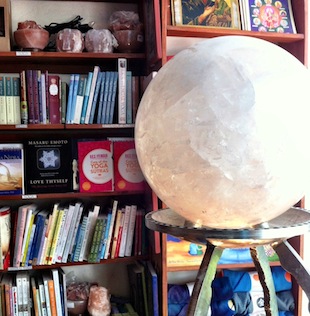 Thunder Bolt Books is by far one of the best spiritual bookstores we have EVER set foot in. Though a small-ish space, Thunder Bolt  is packed ceiling to floor with every spiritualist book you could imagine…from obscure titles you could swear were "only available on Amazon" to newly released must-haves. What's also refreshing is that works from all traditions are welcome here, so expect a great range on everything from Catholicism to Voodoo. And if that weren't enough they've also got a fabulous $5 used book bin AND the biggest single cut crystal in the WESTERN HEMISPHERE. Yep. It's pretty awesome. And if you're nice, the super sweet and knowledgeable store manager Bobby might just pour you a cup of tea and you two can just kick back and shoot the breeze.
www.thunderboltspiritualbooks.com
** Not open Sunday, but worth checking out if you're in Santa Monica: THE HOMEOPATHIC PHARMACY 
Staffed with amazingly knowledgeable homeopaths, this place is an alternative health junkies dream. Got something that ails you? From herbs to salves, to standard & hard to find homeopathic products they've got a remedy for EVERRRYYYTHING.  **RECOMMENDED PURCHASE: Net Remedies #9. Like Rescue Remedy on steroids, it's a super potent homeopathic cure-all for everything from cold & flu, to overexertion, neuralgia and anxiety. It's like the perfect first-aid kit in a bottle that's also small enough to fit your purse….and who doesn't need that, right?
3PM: More vintage shopping @ HIDDEN TREASURES (Topanga Canyon)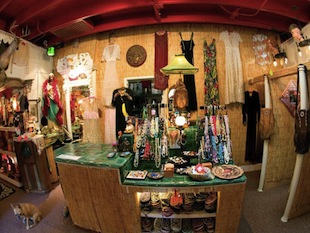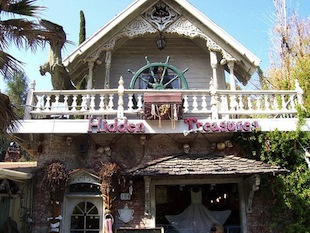 Tucked away in the hills of Topanga Canyon, like something out of a dream HIDDDEN TREASURES is a vintage lover's Shangri-La. In a time when the term "vintage" has become almost synonymous with unbelievably high prices, Hidden Treasures is an anomaly…an amazingly well-stocked (Kate Moss & Lenny Kravitz are fans), fairly priced vintage-store where you can still find pristine 20's dresses and gorgeous buttery 60's leather jackets attrue vintage prices (items range from $20 -$150). But don't expect the "curated" 5-items-on-a-rack experience here. The selection and the space are expansive so be prepared to dig. It's also worth checking out the $10 bin out in front – a quick look might yield a serious score. And don't forget to ask Mary Bee, the store manager, about the "back room" because what you see in there might just render you speechless.
www.facebook.com/hiddentreasurestopanga
4:30PM: Meditation @ LAKE SHRINE RETREAT SELF-REALIZATION FELLOWSHIP (Pacific Palisades)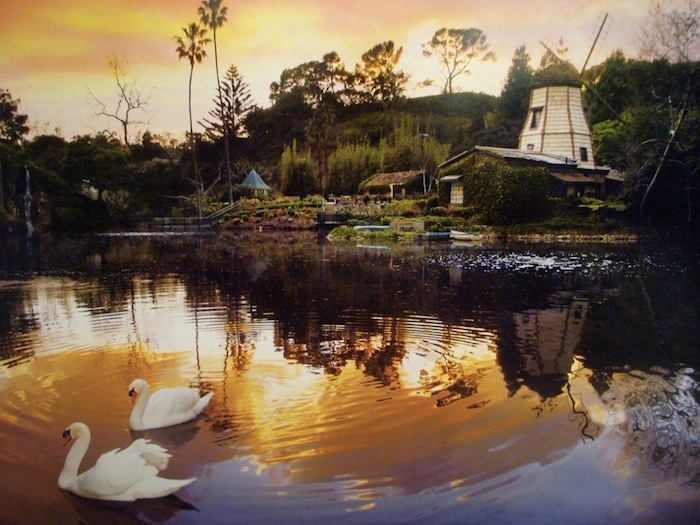 Sunset overlooking the Pacific Palisades?…Umm, yes please. Add beautifully landscaped grounds and the serene sound of birds chirping and you've got a meditation station triple-header.
6PM: Kundalini yoga @ GOLDEN BRIDGE (Santa Monica)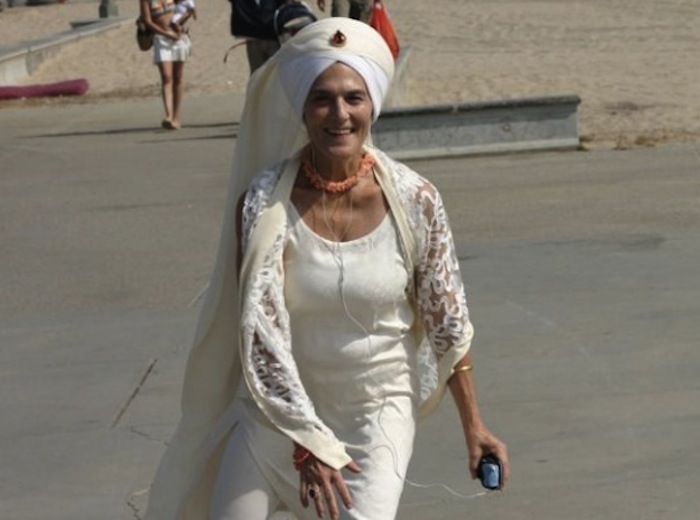 A sweet intimate spot and the newest outpost of the L.A. Kundalini mecca that is Golden Bridge (yes Demi Moore's studio of choice), this is the perfect place to get your good vibes on. Plus it's Gurmukh, people…It's G-U-R-M-U-K-H.
8:30PM: Dinner @ MATTHEW KENNEY'S – M.A.K.E. RESTAURANT (Santa Monica)
Home of the pitch-perfect fine dining / raw food  experience, super-star chef Matthew Kenny's M.A.K.E. Restaurant is as good as it gets. Can't get enough M.A.K.E. in your life? Well there's an app for that. Matthew Kenny's got an "Everyday Raw Detox app" featuring 100 recipes for healthier living. Now how smart is that?
10pm: Cocktails poolside @ the BEVERLY HILLS HOTEL (Beverly Hills)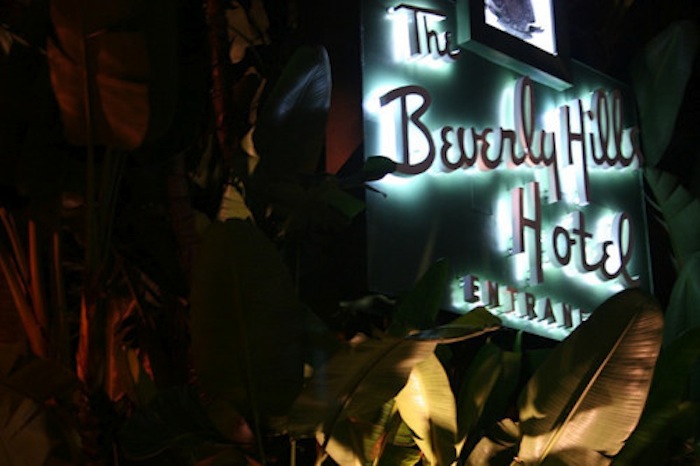 Seal in the high vibes of your visit with a nightcap at the Beverly Polo Lounge, not only the epitome of old school Hollywood glamour but meeting point of some seriously positive ley lines. According to L.A. psychic Aiden Chase; "There's an energy field in the land here that supports wishes and dreams. The city's natural 'good vibe' energy, from the Hollywood Hills to the ocean has supported people's dreams from actor to entrepreneur for over 100 years…" And, interestingly, Chase pinpoints the Beverly Hills Hotel as "a huge power center" of this energy. In fact, "if I'm having a bad day, I will go there, meditate in the gardens and feel much better. I always have my meetings at this hotel, and they always turn out successful." So kick back with a mojito and get your manifestation station on. A whole City of Angels will be listening.
Raquel Griffin is founder of Granola Glamour.
@granolaglamour