The Full Moon in Gemini is an invitation to re-shape our reality and reorientate on our journey, says Hannah Ariel. PLUS Three essential questions to help each sign navigate the vibes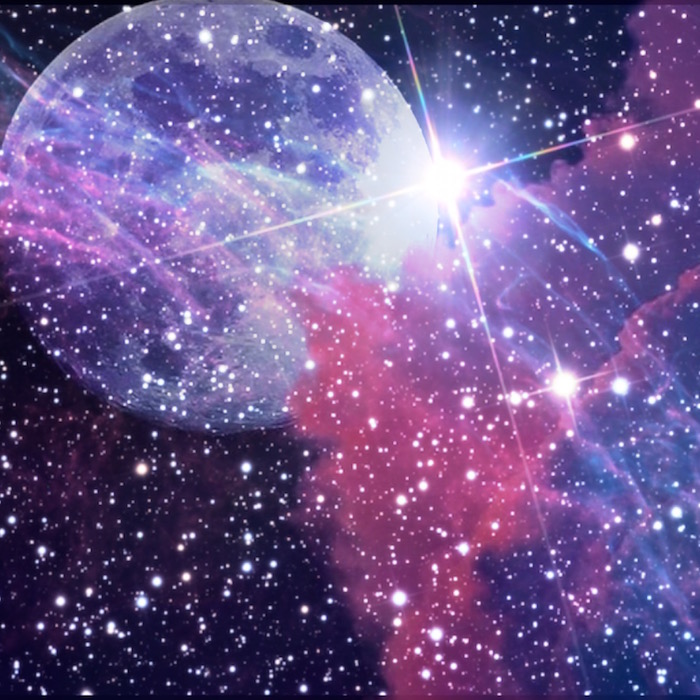 "You take the blue pill, the story ends. You wake up in your bed and believe whatever you want to believe. You take the red pill, you stay in wonderland, and I show you how deep the rabbit hole goes. Remember all I'm offering is the truth. Nothing more." – The Matrix
If there were ever a week to take the red pill, it's this one. It's high time to engage these days like a Gemini, restless in a your infinite search for more knowledge, more truth. Wanting to hear and see everything, life through Gemini eyes is like experiencing an endless discovery channel.
Gemini is MUTABLE energy. It can't help but change course with every turn of a thought. Nothing thrills this sign more than to follow a new lead, comprehend yet another fact, connect another dot. At the Full Moon in Gemini on Wednesday November 25th we're beginning to realize we may have to take a few twists and turns to get to where we need to be going next.
In aspect to Neptune, this may not be at all where we thought to dream before. This Full Moon in Gemini illuminates how our lives are meant to change and mutate, to the point where they are unrecognizable at times, in order for us to explore a fresh vision. Cosmically, it's a time where life can be stranger than fiction.
The Sun has just entered Sagittarius. We have survived the depths of Scorpio, and there is an unmistakable optimism in the air. And while Gemini is busy turning corners, Sagittarius always trusts there's going to be a good time around the bend. Although these signs oppose one another in the sky, they actually make for lively partners in crime; Gemini points the way, and Sag has the good faith to follow the signs.
It's a divine recipe for unlimited exploration, plain and simple. However, Mercury and Saturn have also joined the Sun in Sagittarius, creating a not so simple trifecta of nature. This Gemini moon is we don't really have a reliable map. We can't know which way we're pointing without also investigating what we're looking for, in good faith of course.
Thoughts and beliefs born of our experiences are our only reality right now. We can't simply believe what we would prefer to anymore. Saturn in Sagittarius sees to this, as our beliefs will materialize opportunities in time and space faster than you can say Abracadabra. If you aren't excited by the opportunities being presented to you in your life currently, check in with your third eye and ask: what do I envision for myself?
Reality is fundamentally mutable as this Full Moon in Gemini directly activates the first of three Saturn in Sagittarius/Neptune in Pisces squares – the first one on Thanksgiving Day, November 26th. When two slow moving outer planets square off it triggers shifts in consciousness that don't come around very often. These heavy-hitters want to improve our circumstances, dissolving one boundary to re-create the next. We're breaking through illusions we were unwittingly supporting while totally re-identifying with a new ride. Expect whatever vision you channel now to form and expand your reality.
When we look around we may be mistaken into thinking nothing makes sense right now; relationships are dissolving, re-locations are taking place, responsibilities are shape shifting, our identities and professions are being re-invented. With Neptune in the mix: surrender. Surrender to this Full Moon in Gemini. If what you thought was going to happen doesn't, don't flip out! Reweave the story. See to it that something else unfolds in its place.
As long as we keep the energy moving, the right situation will manifest at the right time, bringing treasures we did not know we were looking for. There's so much we can't possibly understand completely right now – the least we can do is open up to the journey. Surrender and feel free to experience a radiant sense of adventure in searching for where you're headed. And above all, know you are not alone.
This Full Moon in Gemini will also reflect a particular paradigm-shift, based on your individual chart. Here are three essential questions to ask yourself, based on your Sun or Rising sign, to guide you through this Saturn/Neptune square – especially if at this Full Moon in Gemini you are struggling to make sense of what's happening:
Aries :: Aries rising
Where is your community? How do you connect? Is there a spiritual purpose at work?
Taurus :: Taurus rising
Who are you really? What do you want more of? How can you expand your influence?
Gemini :: Gemini
How are you feeling? How are you healing? Who are you exploring with?
Cancer :: Cancer rising
Where do you fear? How do you experience peace of mind? When does it feel good to be in your body?
Leo :: Leo rising
Who do you inspire? How do you show love? What can you let go of?
Virgo :: Virgo rising
How many roles are you playing? Where are your roots? How can you see yourself more clearly?
Libra :: Libra rising
Do you see a big picture coming together? Which ideas fire you up? How can you put them into practice?
Scorpio :: Scorpio rising
Are you open to what is possible? How good does it feel to be you? Where do you experience love in your heart?
Sagittarius :: Sagittarius rising
What relationships are you attracting? Do you believe in yourself? How can you feel more at home wherever you go?
Capricorn :: Capricorn rising
What projects are you working on? Do you feel spirit supporting you? Which conversations inspire you?
Aquarius :: Aquarius rising
Are you having fun? Do you have an audience? What are you holding on to?
Pisces :: Pisces rising
What is privately coming to life for you? Where do you experience recognition? Do you feel your affect on others?
For a private reading with Hannah Ariel contact: [email protected]