When we know how to listen, the Universe has a message just for us. We enlisted the help of mysti-cool, eco-conscious jewelry line Alex + Ani to help us tune into the magic symbols sending us cosmic downloads right now …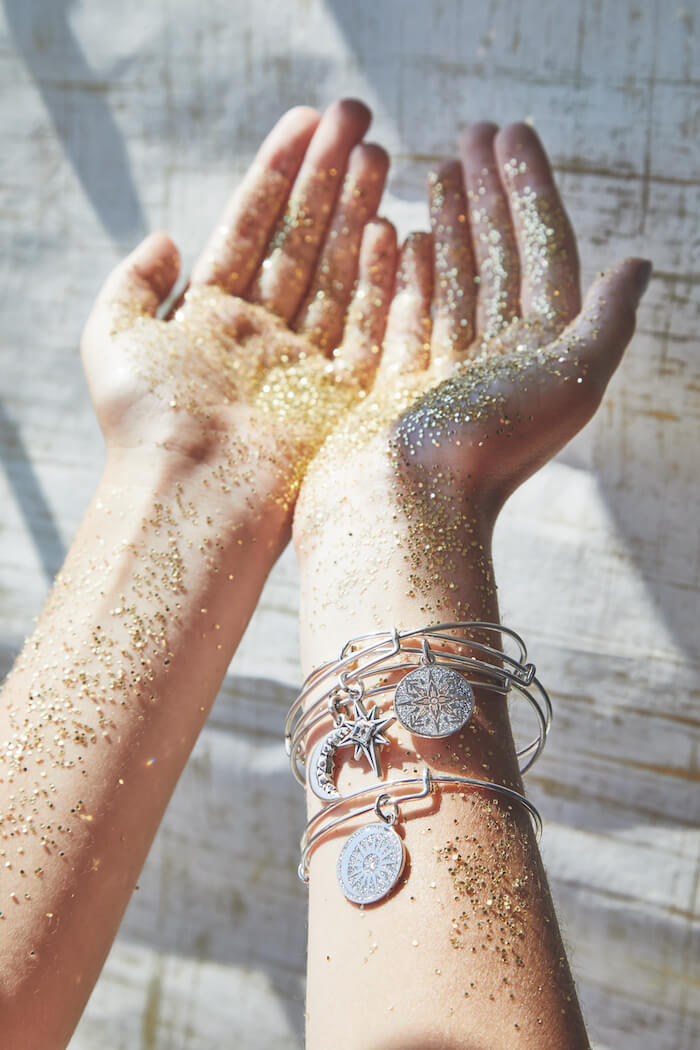 "Let go of coincidences and believe that the Universe is constantly trying to communicate with you"—Alex + Ani founder, Carolyn Rafaelian
The Universe speaks to us through signs + symbols. 
It could be a repeating number, a chance encounter, or seeing the same piece of graffiti everywhere you go. The first step to hearing the message, is to believe that this is true … 
Having based her (pretty freaking incredible) career creating powerful magic symbols infused with pure intent, Alex + Ani founder Carolyn Rafaelian's vision is to help her customers tap into this cosmic conversation.
"If you quiet your mind and look around you," says a spokesperson for the design team, "you'll notice the signs. Sit with them. Let them resonate. Use them to course correct, or to be assured in your direction." 
And to ensure accuracy, the company even employs a "Chief Symbologist" to research each new or redesigned symbol used in the collections. This can be a lengthy process—for example, the team's new Buddha symbol was sent to Buddhist monks across the globe to verify the correct alignment.
>>>
So what message does the Universe have for you RIGHT NOW? 
Whether you're drawn to the physical form of any of the symbols below, or by its intent, check out the descriptions of 13 magic symbols from let Alex + Ani's navigational "meaning" wall help you work out the symbol that's speaking your Cosmic language …
*Want to explore further? Use this personal blueprint tool, which uses astrology, numerology, and your intentions to curate a personalized jewel prescription just for you! 
>>>
TRUTH
The Feather: Ancient Egyptians believed a pure heart weighed as light as a feather. This symbol asks you to keep your heart light and pure, and let truth be your guide. Be honest with yourself, is there somewhere in your life where you haven't been one hundred per cent upfront? Now's the time to come clean.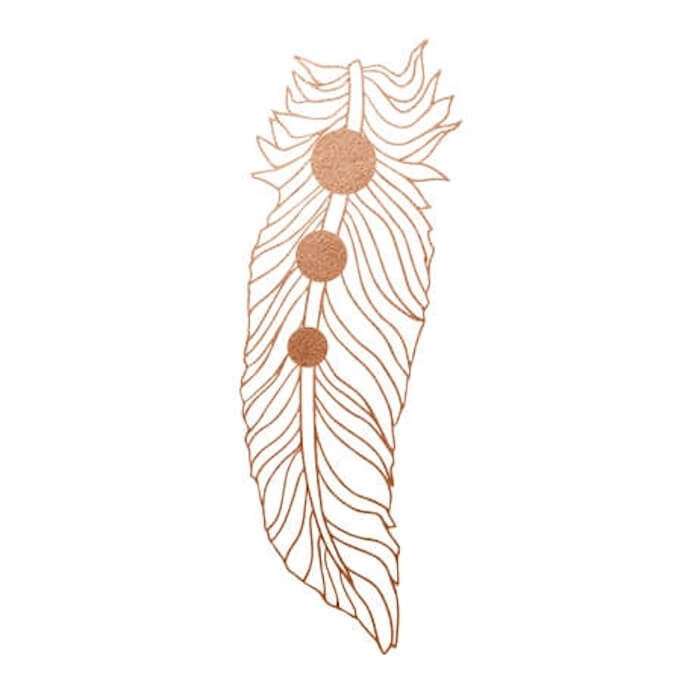 >>>
INTUITION 
Crescent Moon: Ruler of watery cycles of change and transformation, this bright celestial body reminds us that light will always come, even when we feel like we're totally in the dark. As we teach in Moon Club, life is about cycles, and the Moon symbol is asking you to trust that when you follow your intuition, you'll be led into the next phase of your personal evolution. What is your gut guiding you to move towards in your life right now?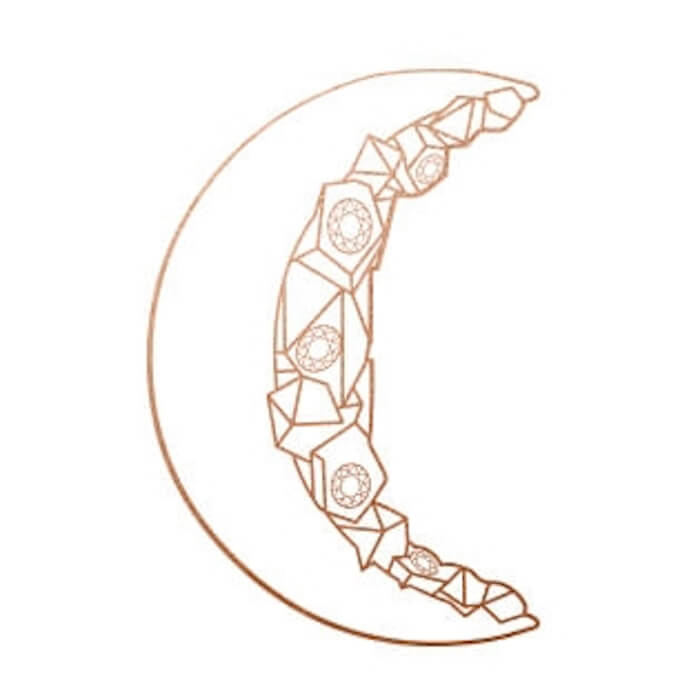 >>>
PRIMAL POWER
Wild Heart: Tap into animalistic intuition and fearlessness with this symbol for antimony, a silver crystalline element used in alchemy, emblazoned on a panther's forehead. Where in your life does fear keep you small? What would it mean to take up some delicious space in your life and seize your power?
>>>
DIRECTION
Compass: North represents home and wisdom. South embodies passion and creation. East signifies new beginnings and inspiration. West symbolizes introspection and reflection. This symbol asks that you clarify what you're seeking so the path becomes clear. Are your actions in alignment with what lives in your heart? What is your soul mission and how are you taking steps each day to achieve it?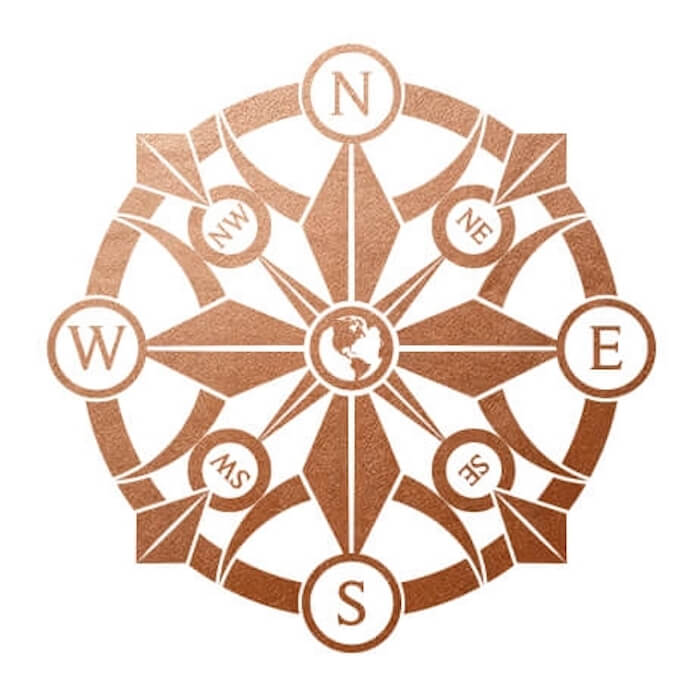 >>>
POTENTIAL
Unexpected Blessings: Symbolized by an acorn, never forget that the mighty oak grows from this tuny seed—and that sometimes miracles come when you least expect them and often in the smallest packages. Are you comfortable with experiential, process-based learning? What tiny steps could you take each day to start moving towards your larger dreams?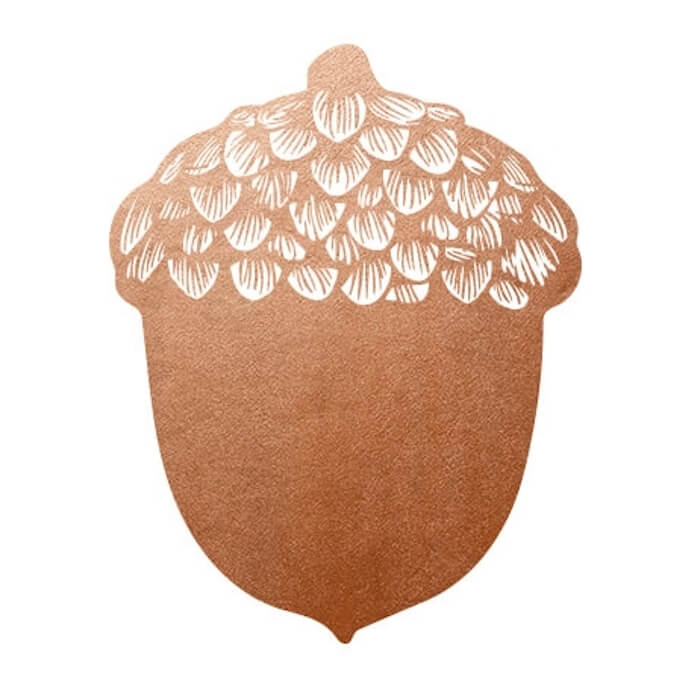 >>>
ROOTS 
Tree of Life: Like the tree's powerful branches, we are all connected in an ever-evolving, mysterious cycle of life. This symbol encourages us to feel the eternal bond between mankind and Mother Earth, and to root down in order to grow towards the sky. What is your support system? What relationships and habits do you have in place that can let you grow wild and free?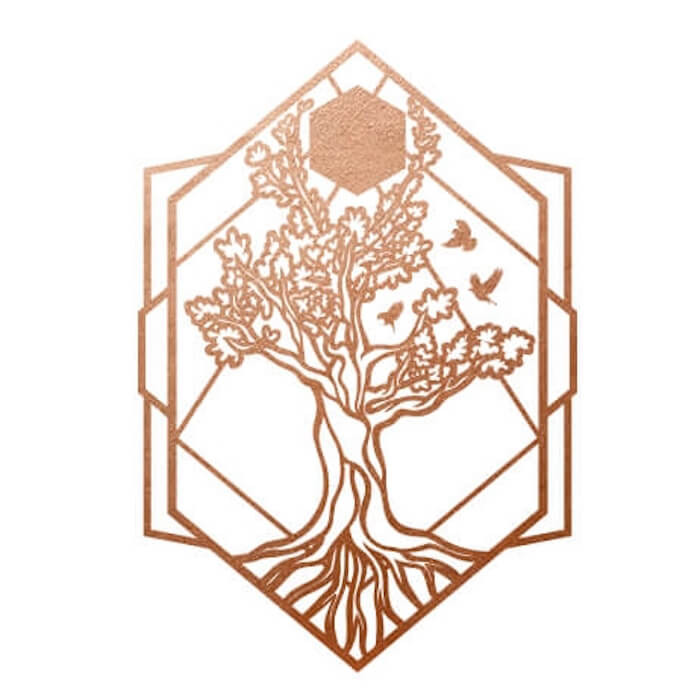 >>>
DESTINY
Endless Knot: Embrace love that defies time and space, and trust in the unfolding, with this eternal pattern. What is everlasting to you? This could be a relationship that's endured, but could also be a part of your self, or your world, that you deeply believe in. What would it look like to recommit to an enduring belief in life as an eternal process?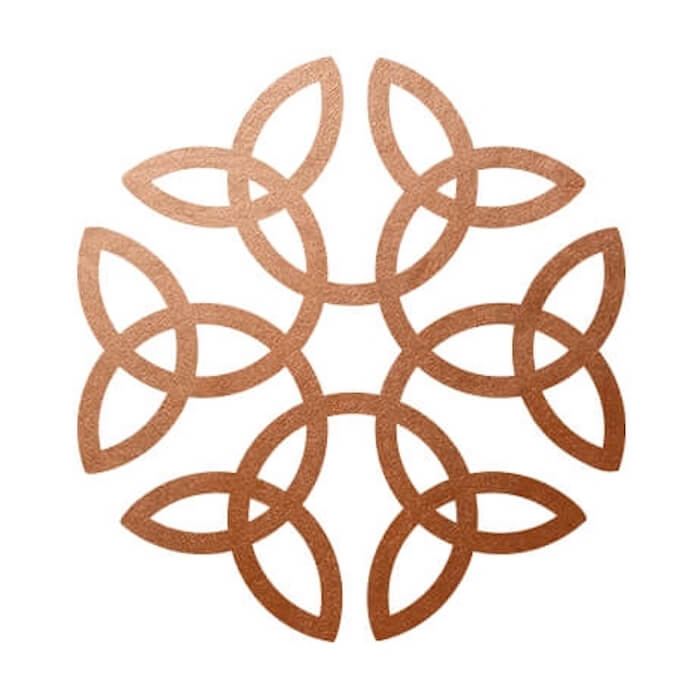 >>>
UNITY
Healing Love: Harness the healing power of love for yourself and humanity with this symbol that makes the world go 'round. What does healing look like to you? Have you been spending enough time on self care? Are you balancing between giving and receiving? How could you bring this exchange of self love and external love into greater equilibrium?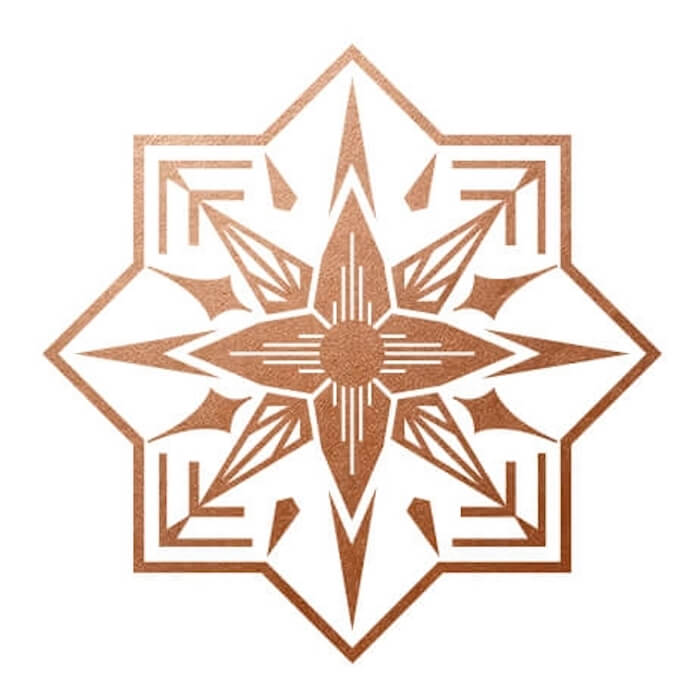 >>>
FRIENDSHIP
Pineapple: A symbol of hospitality, New England sea captains traditionally placed a pineapple outside their homes as a symbol of a safe return. Let a genuine sense of welcome forge lasting connections. When is the last time you gathered your tribe close? Or smiled to a stranger? Feel into moments during your day when you can open the doors wide rather than shut down.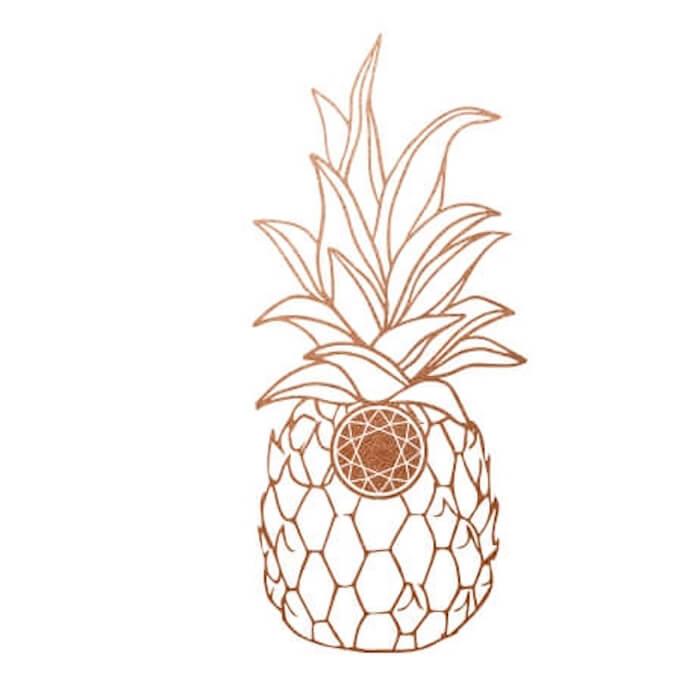 >>>
SERENDIPITY
Fortune's Favor: Find yourself in the right place at the right time with a symbol that fuses the horseshoe, heart, and shamrock, and channels the Roman goddess of good luck, Fortuna. How would you act differently if you truly believed that life was on your side? What chances would you take right now?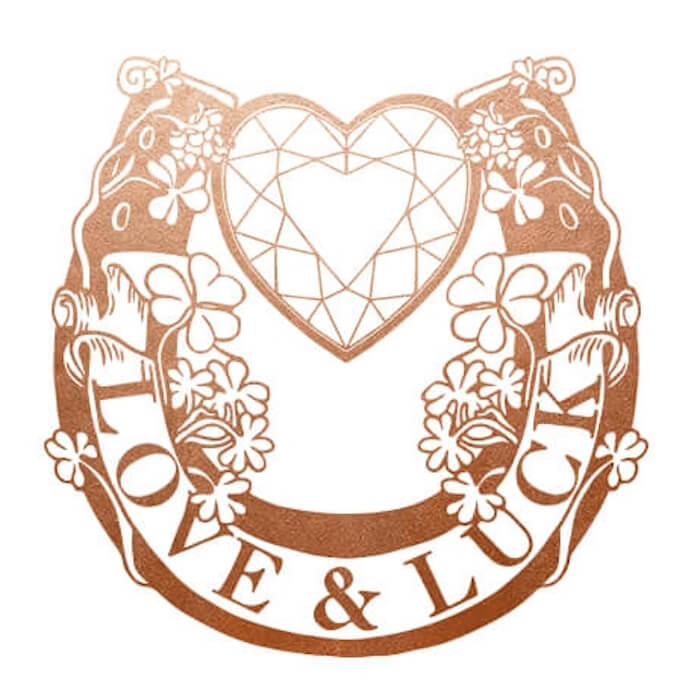 >>>
ADVENTURE
Godspeed: Channeling the Old English blessing for the start of a journey, this symbol's magical sincerity protects you on your path. What kind of journeys are you ready to take? Review the great adventure you've been on thus far and don't be afraid to project that into the future. Mood board it and get excited about all of the paths not yet traveled!
>>>
ALIGNMENT
Cosmic Balance: Manifest your dreams by integrating the masculine and feminine symbols of the Sun's light and Moon's reflection. What does a balance of yin/yang, masculine/feminine look like in your life? How can you find a healthy equilibrium between acting and intuiting, between shining your individual light brightly and listening in to the subtler rhythms of the world as it is?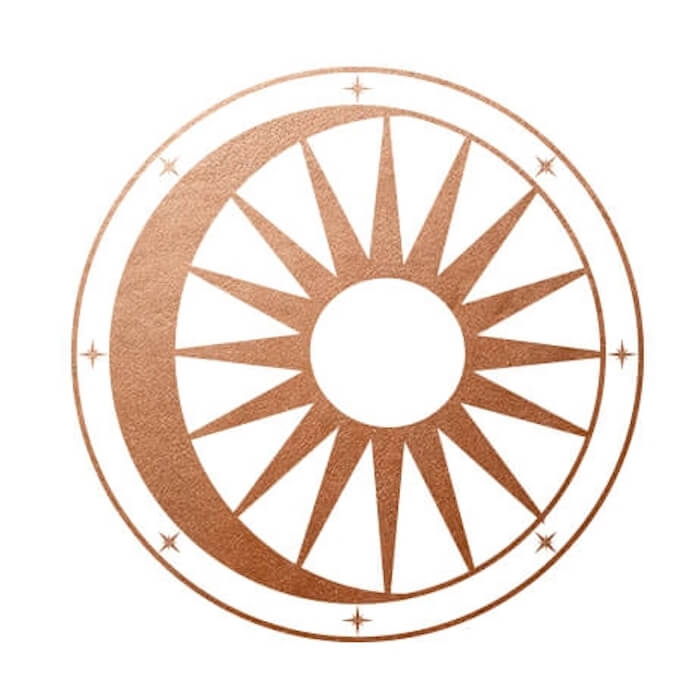 >>>
ABUNDANCE
Hand of Fatima: Originating from the Hebrew word hamesh, which literally means "five", this ancient talisman channels feminine power and fosters miracles by deflecting the gaze of the evil eye away from the wearer. Where do you operate from scarcity versus an abundance mindset in your life? What kinds of "negative" influences sap your energy? Get crystal clear on where energy is leaking and how you can redirect it.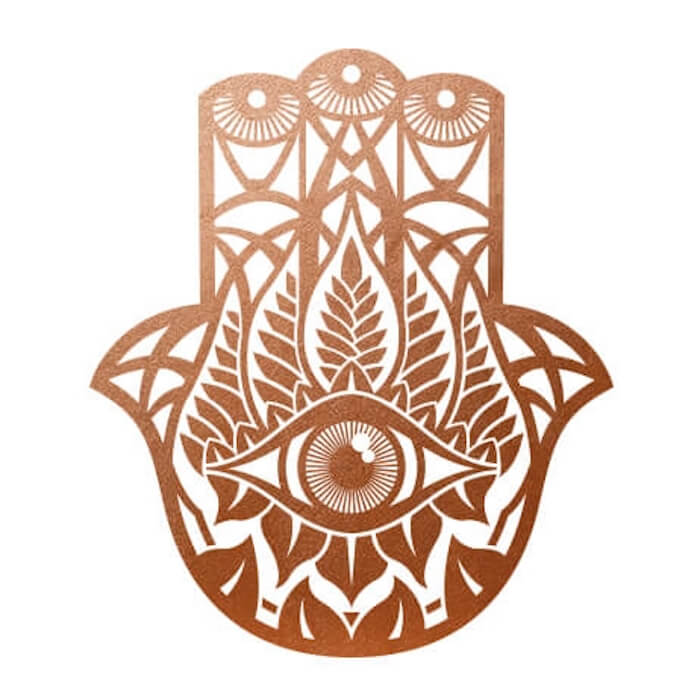 Want more magical messages? Check out Alex + Ani's customized cosmic jewels HERE, and follow them on Instagram.