Amidst all the external noise, how can you tell what's coming from the "real" you? Samantha Moyo reveals how to hear the voice of your soul and open a direct channel to the messages that count …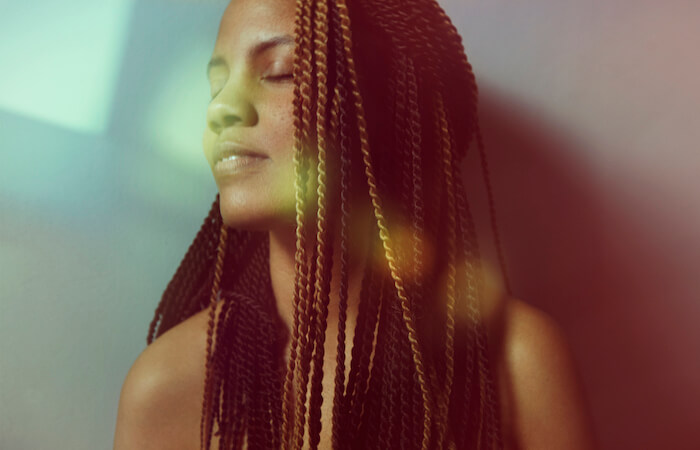 "You are gold, GOLD! Always believe in your Soul. You've got the power to know…" – Wise words from a 1970s Pop Guru.
Want more soulgasms?
Connecting with our soul means more confidence, clarity, intimacy, sensuality, creativity, sexual empowerment, passion, heartgasms, tribegasms, naturegasms and if you're lucky, multiple-orgasm orgasms! Want more of that? Of course you do.
I've included a ritual below to help you call the voice of your Soul back in, plus all the ways I know when it's my Soul speaking to me—and my hope is that you reach the end of this article with the realization that you don't actually need me to tell you jack shit, since your Soul has all the answers you could ever need … 
>>>
But first, I am because we are
My last name, Moyo, means Heart/Soul in a few different African languages. I grew up in Zimbabwe where life was a combination of breath-taking adventures, community celebrations and sunsets … and moments of what felt like hell. Poverty, Mugabe's dictatorship, inflation, family drama, fuel shortages and AIDS spreading through families like wildfire.
In a climate like this, you learn very quickly about the importance of human spirit; rituals, tradition and ceremony that connect you to spirit are introduced to a child from day one. And with this comes an understanding of the word Soul, as well as the Ubuntu philosophy, which says: "I am because we are."
Concepts of love, oneness, tribe, and generosity of spirit are infused in the blueprint of my people, to the point these are not even topics of conversation. When things simply are, they go unspoken. Like the sacred love you have for a beloved after 30 years of marriage.
>>>
The unspoken, hidden truth
Some of my favorite childhood experiences were the times I'd spend with Grandpa in the garden. Hanging out with him meant sitting still, in silence, and staring at the plants and flowers. He'd sit there for hours and I'd challenge myself to sit with him for as long as possible. Little did I realize that Grandpa was teaching me to appreciate silence, nature, and the art of listening within. When we weren't silent, he taught me African Proverbs.
In hindsight, all this time with Grandpa was teaching me to tune into my inner wisdom and read between the lines.
I remember from a young age understanding that we can see more than what others may see and we can see more than we share. That there seem to be unspoken truths to life that we all kept hidden away. Like the way my Soul could tell when an adult was lying about something to appease me, or knew that trying dangerous tricks on my bike and playing in the rain could get me ill (but still couldn't stop me trying!)
The voice of my Soul in childhood was waaaaay less conservative than now. If my childish Soul could have her way, I'd escape the office daily to climb London's scaffolding sites just for the fun for it!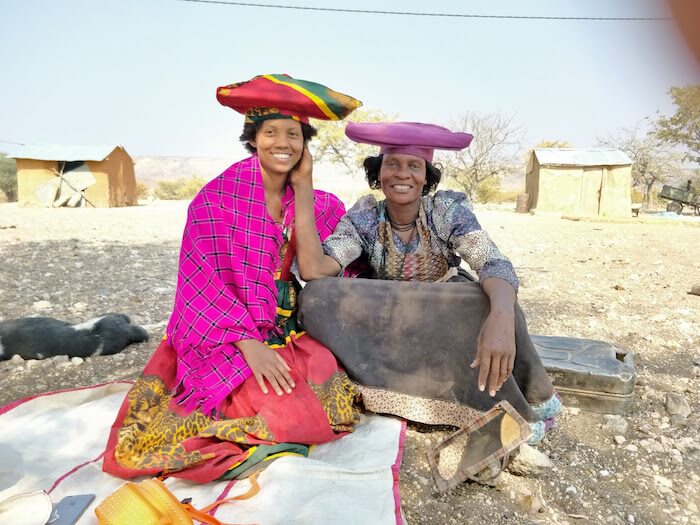 A ritual to reclaim your soul
Before learning how to know when our Soul is speaking to us, there's some prep we've all gotta do, which is to reclaim our connection with Soul and learn how to tune in easily!
(*And by the way, I still lose touch with my Soul daily—like when I find myself practicing mindlessness in the form of social media scrolling, grabbing a sandwich with ingredients I "shouldn't" be eating, or daydreaming about having a sacred sexual awakening with Cara Delevingne and Danai Gurira).
Here's how to start:
1// Place thy ass on the floor / a chair
2// Smile and feel into the heart. If this feels weird, just think of a heart-warming experience you've had
3// Use "boyband-reaching-up hand gestures" to bring your soul into your heart (repeat x 8)
4// Close your eyes and sit in silence for ***as long as it takes*** with your attention on your heart space. ("You can't hurry love, no you just have to wait!" said another pop guru).
5// Only open your eyes when you have felt your essence, your soul, your spirit, your passion, your glow, your fire, any hint of aliveness that feels greater than the incessant chatter of the mind. This feeling might resemble a moment of excitement, intrigue, elation, or joyful curiosity.
6// Take MORE time if it's required. Kindness, compassion, and gentleness, are the way to this connection
**Bonus step: Book an appointment with your "Soul Doctor"
Another way of reclaiming your soul connection is to prescribe yourself some Soul Medicine—meaning anything you can keep in your metaphorical tool kit for getting into your Soul space. Examples might be music, smelling essential oils, crystal bathing, nature walks, yoga, meditation, dancing, stroking your face. Anything that triggers the soft, raw, authentic You within you. Yes, you've got this! No health insurance required.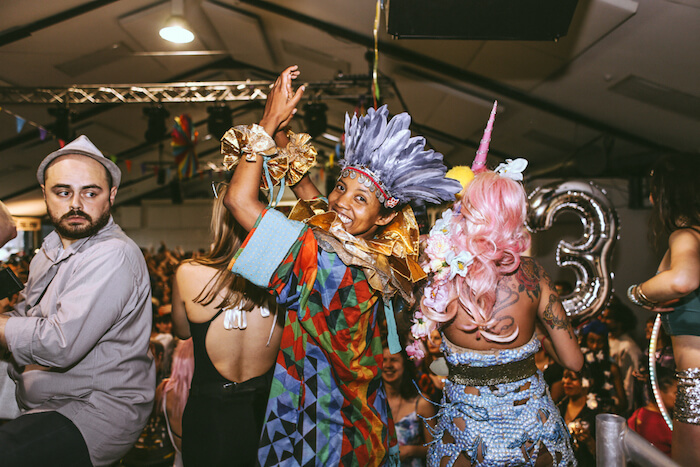 >>>
But how do you know if it's your Soul speaking to you?
We are all receiving internal messages and ideas all of the time, and it's super important to distinguish what is Soul, what is ego, what is influence from the external world, and what is just plain old crap.
For example, feeling horny one night I texted my ex because I thought my Soul was telling me we needed to have break-up sex! Errr, yeah, this was not the Soul, it was pure horniness / ego.
The reason I could tell is because my ex laughed at me and had not had the same message from her Soul! What I was experiencing was loneliness and some vulnerability, and framing this as my Soul speaking to me gave me a romantic way out. #soulnotsoul
Here's how to know it really IS the voice of your Soul …
1// There are no maybes. Ask yourself three times if it is your Soul. Close your eyes, place your hand on your heart and ask, "is this my Soul?" Then pause for an answer and repeat three times. The "yes" has to be clear and be a full body "yes." A hint of doubt is "no." "Maybe" is also "no."
2// Messages from the Soul are loud and clear. When they are ignored they keep coming back to you. So that thing that won't go away—yep, it's your Soul calling.
In August I was meant to go to Burning Man to host a gig with Carl Cox and then spend a weekend at a gathering at Harvard Divinity School. Two very important things for my work life. Then a message came through to cancel both trips. I tried to ignore the message but it kept coming back to me. My body was experiencing the message in every cell and it was clear I had to cancel the US trip. Cancelling was the best thing I did in 2017, as I ended up going on an unforgettable trip through Africa. My Soul fucking knew!
3// Your Soul is in it for the long-haul. Your Soul is non-biased and gives messages for your long-term wellbeing, not necessarily short-term. The messages can be obscured and may not seem urgent, but listening will help you make choices in the present that will benefit you further along in your Soul journey. Your Soul is a Compass that is Connected with the frequency of everything else in existence. It therefore has the coordination/timing of when you are meant to do certain things—exactly in alignment with the rest of world, for everyone's greatest good.
4// It's not all "me, me, me!" Your Soul is pure love so sometimes a message has other people or the planet's requirements to share with you. Hence soul-synched people are always sharing, spreading and uplifting others. You'll know you're listening when you find yourself acting this way too! When we're working from a Soul space we tend to be driven by purpose, and pleasure comes from the joy of contributing positively to our world. Yes, you become a bit of an urban-hippy and no matter how much you hide it, you may find yourself being super compassionate, giving, loving, in flow, while coming up with ways to help the homeless.
5// You're in an "unfuckwithable" space. When your Soul is speaking you are in an empowered, clear, confident, "unfuckwithable" space. This means your Soul may be telling you to say "no" more often, cut out the haters, and protect yourself. Your Soul is wild and strong and has no filter. Your Soul is loyal, direct, and loving, but doesn't take your shit.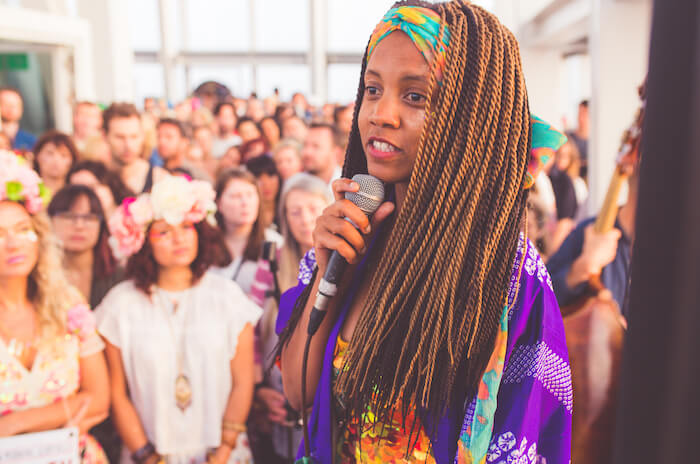 The relationship with your Soul will be the one that brings all your dreams to life. Listen even when it's hard. Listen even when it's not what your want to hear. Listen even when it's takes you out of your comfort zone. Then pass the learned wisdom onto the next person.
Nothing I have said is rocket science, and you will develop your own ways of knowing when your Soul is speaking to you. This is the only true knowing or knowledge there is to attain in life. And you can't google that shit!
**Want to jumpstart your Soul connection? Dive into Samantha's digital course for Community Building and Entrepreneurship HERE. 
Samantha Moyo is a wellness inventor, speaker, and mentor best known for founding Morning Gloryville, the sober dance experience that changed the face of clubbing in the UK. With the ability to help anyone connect with their purpose, Sam works as a wellness consultant for those looking for playfulness, wisdom, strategy, or new networks. Follow her on Instagram and connect with her at [email protected]