Meet this month's Mooners & Shakers, the Moon Club members using their spiritual practice to fuel their passion projects!
ABA GYEPI-GARBRAH 
"This was a lesson in openness, patience and curiosity. It was also lesson in being present."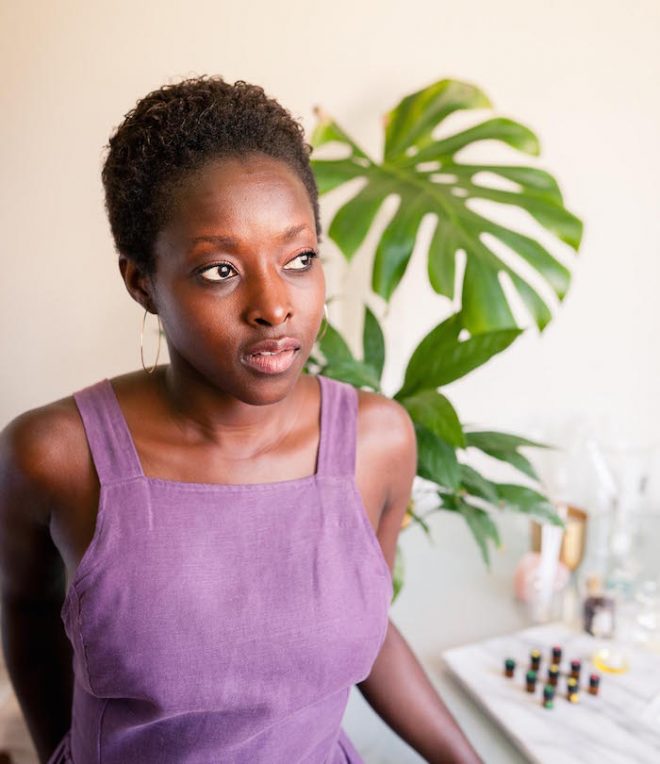 The Project
Aba Love Apothecary is a handcrafted, small batch collection of plant-based skincare products and healing aromatics tailored for those who wish to experience the magic of plants in real life.
The Work as Spiritual Activism
I love this question. Thinking back to about my first experiences with aromatics, I made a choice to listen with all my senses and to let each essence unfold in their own time. This is how I began to create when formulating. I would approach each ingredient blindly and experience them without judgment. This was a lesson in openness, patience and curiosity. It was also lesson in being present.
It made me realize, wow—this is something we hardly give to others, sometimes not even ourselves. If we could practice the same openness, patience and curiosity with ourselves and others, we would be more connected to our uniqueness, our dynamism, all of our parts, sweet and not so sweet, and still value ourselves completely. This gave me a refreshed perspective, which I would gladly call my spiritual activism!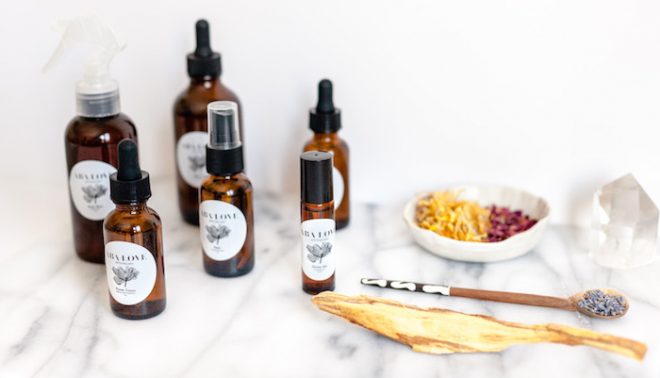 The Vision
I see Aba Love Apothecary becoming a beloved brand known for its artistry in plant-based skincare & healing aromatics. To continue to support and collaborate with other like-minded women owned businesses. It's also my wish to engage small farmers, growers and distillers of organic, wild crafted and sustainably farmed ingredients in US and abroad.
The Moon Club Inspiration
The most beautiful thing about Moon Club is that it inspires me to show up for myself wherever I am at, plan by the cosmic clock, and go with the flow!
Shop the Aba Love Apothecary here, and follow Aba on Instagram.
>>>
AMBER ADAMS
"Birth work is my calling. I have this ache in my heart that drives me forward."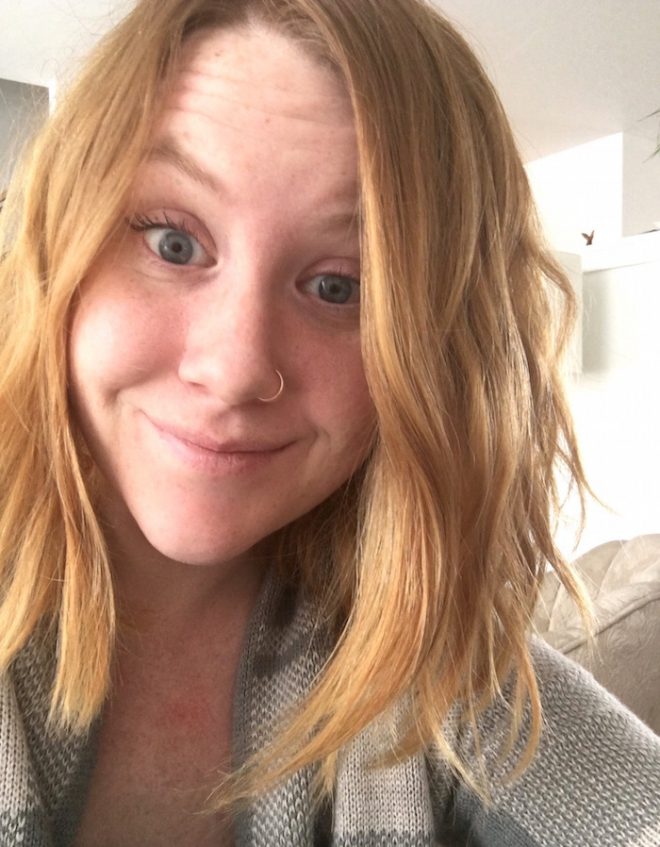 The Calling
I never planned to be a mother, so when I had a positive pregnancy test I felt my whole life crashing down. I had been preparing to move to New Zealand for a study abroad program in the fall, and having a human baby was definitely never something that crossed my mind. Despite my initial trepidation, I loved being pregnant and when it came time to give birth, I was relaxed and excited. I had never felt so powerful and divinely WOMAN as I did in those first precious moments after birth. Not only that, but because of my doula, I had felt for the first time in my life deep sisterhood and the magic of women helping women to give birth.
When my son was about a year old, my best friend and his girlfriend were in a similar situation, and I became their unofficial doula. She would come to me with questions and I had answers. I empowered her to follow her gut when choosing where to give birth and encouraged her to be an active participant in her process. I missed their birth, but three months later I attended my first birth as an official doula. After my second doula birth, I knew I wanted to be a midwife.
Birth work is my calling. I have this ache in my heart that drives me forward, pushes me through school, and keeps my feet on this path. I don't think I could walk away from this work, even if I tried.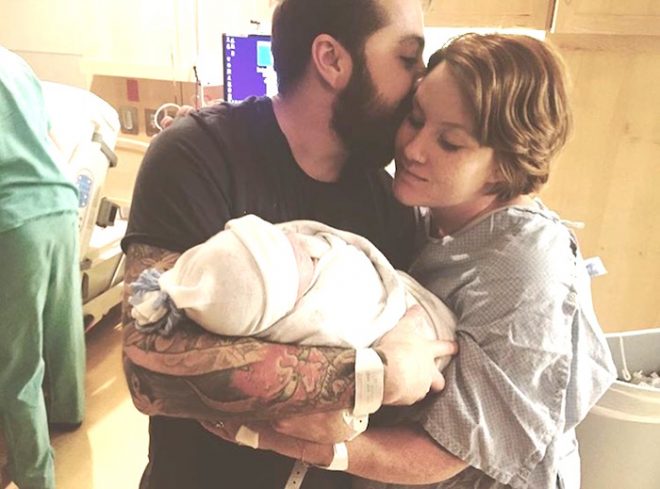 The Leap
I have been working at the customer service desk of a grocery store for the past 8 months. The pay is good and initially they offered enough flexibility that I could go to a birth here and there. Very practical…and ultimately very soul sapping. On February 18, I was lying in my bed with the simple intention of being very open, a sort of modification on a Moon ritual. There was a sensation of my heart opening and with it the thought: "Quit your job." Along with the realization that if I truly want my life to become, then I must jump into the unknown.
The Future
I will be working toward the goal of owning my own birth center. My desire is to have a place where mothers of all stages can go for support, especially during pregnancy and postpartum. In the immediate future, I am expanding my birth doula practicing by adding childbirth education and placenta encapsulation to my services offered.
The Moon Club Inspiration
Moon Club has helped me by strengthening my connection to my spiritual self, as well as helping me to cultivate self care in my daily life. I love our community and how uplifting the entire Moon Club experience has been. My favorite part of Moon Club are the coaching events and live calls. I am always working on homework so having the calls helps me to get out of my own brain and connect in real time.
Discover more about Amber and her work at www.birthmindbody.com
>>>
ALMA GROOME
"As I have started to awaken spiritually, I've felt drawn to look outside of the conventions I had limited myself to in the past."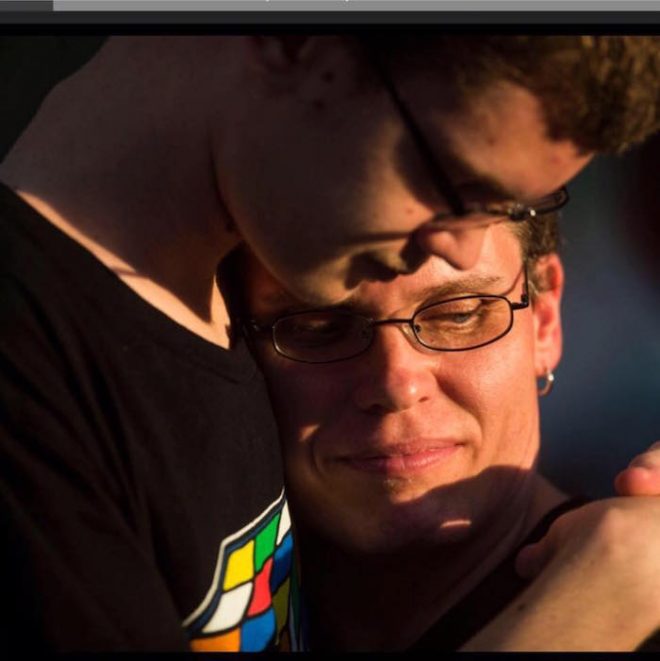 The Project
The Moon phase stained glass panels were the result of a friend encouraging me to make pieces that spoke to me. Six months ago I took a a class at a local glass crafters shop. I began with small sun catchers and little pieces but after a few months I began to lose the spark. On mentioning that, a friend asked me what type of projects I really wanted to work on, and I stated without a waver that I really wanted to do a big piece with all of the phases of the Moon. "Why don't you then?" she asked. My only excuse was not having a window at home wide enough. She shrugged and replied "I have a window." At that moment, a charge ran through me and it was all I could focus on until I had something on paper.
The Intention
The intention is simply to provide myself with a creative outlet, a way to express a side of myself I had long felt non-existent. I work in bookkeeping and Quickbooks consulting and consider myself a fairly linear thinker. But as I have started to awaken spiritually and explore the metaphysical realm, I've felt drawn to look outside of the conventions I had limited myself to in the past, to be open to new things and experiences, and to push my boundaries even, in those moments anxiety knots so hard in my stomach I can barely breathe.
Stained glass work, and this Moon phase piece in particular, has provided an outlet for me to let go and refuse to be bound by self-placed limits. It's exhilarating, allowing myself to leap into things I never remotely considered as possible.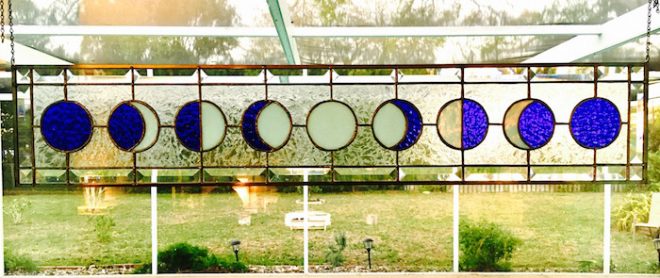 The Magic
Tonight, I delivered the phases of the Moon stained glass panel to its new home, hanging it in my best friend's window and admiring the flow from left to right as the moon transitions from new to full and back to new again. The beveled edges caught the light brilliantly and projected rainbows of color. It's an incredibly surreal to experience seeing something I created in another person's home, to hear the excitement they have for it, and to know that it resonates with them on a deeper level than "that's pretty."
The Moon Club Inspiration
I knew in my heart the pieces I was being almost called to make were of the Moon phases, the triple Moon goddess, representations of the Divine Feminine, and sacred geometry. Being part of Moon Club, I have connected with a group of women who embrace these things as part of their path and inspiration. That connection has given me the courage to take hold of these ideas and go with them. In the past, perhaps I would have shied away from the challenge of being out of my comfort zone, but being a part of this community left me invigorated and inspired to go for it. I could not be happier with both the tangible and intangible results.
The Moon Connection
Recognizing a connection to the Moon has been a fairly new thing for me, and I'm very much still learning about what that can mean on a personal level. I've always felt drawn to the Moon often searching the sky for its position, phase, color, or the way the clouds might be playing against its reflection. Now though, instead of merely appreciating the beauty of the Full Moon, I've started to tune in to my feelings and emotions around each Moon phase, journaling to begin connecting the dots around each cycle. I look forward to continuing to expand my knowledge and deepen that connection.
Check out more of Alma's stained glass work at her Etsy shop, and follow her on Instagram.
>>>
Woah, heart swells! Discover more about Moon Club here, and get inspired to bring your spiritual practice out into the world!