FEATHER JUNKIES: CRYSTAL YOGA VISIONS
We fell down an IG rabbit-hole and discovered this incredible photo shoot by Ashley Featherston, a.k.a. The Feather Junkie. Yoga + crystals + trippy visuals. What's not to love, asks Sophie Teakle?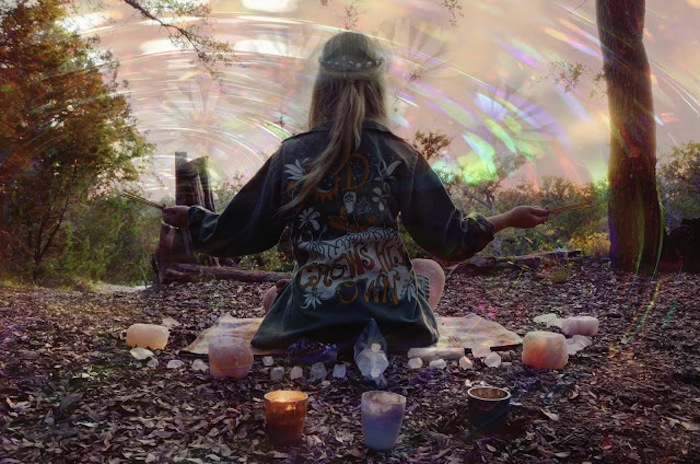 The Feather Junkie launched in 2010 after Ashley purchased her first pair of real feather earrings ("not the $5 ones you get at Forever 21") at the Wakarusa festival in Arkansas; "These feathers were nothing like I'd ever seen or held before. They moved freely as I did and I instantaneously felt love and happiness in wearing them," she says.
She was soon making earrings for friends – "I wanted to spread the joy and peace they helped me feel" – and so something beautiful was born.  Ashley's site is stacked with gorgeous images like these to inspire your spirit journey, and as for the message of the feathers themselves? "Our goal is that these feathers help you move more freely through your daily lives and not to stress the small things. Everything happens the way it's supposed to. You are exactly where you are meant to be."
Read more about Ashley's Crystal Yoga Visions below..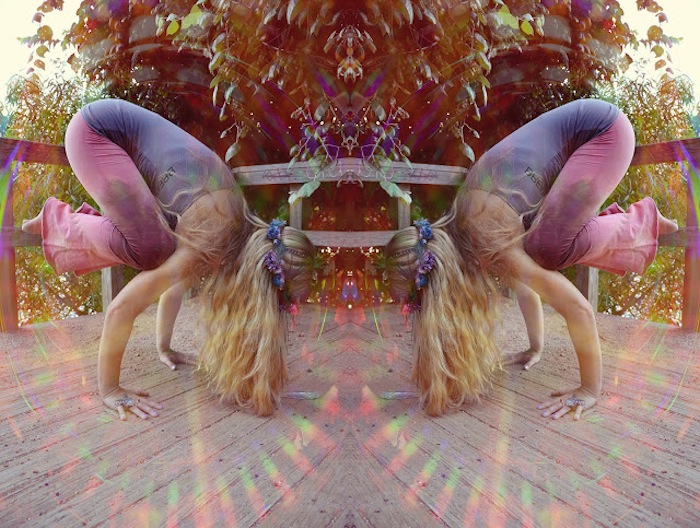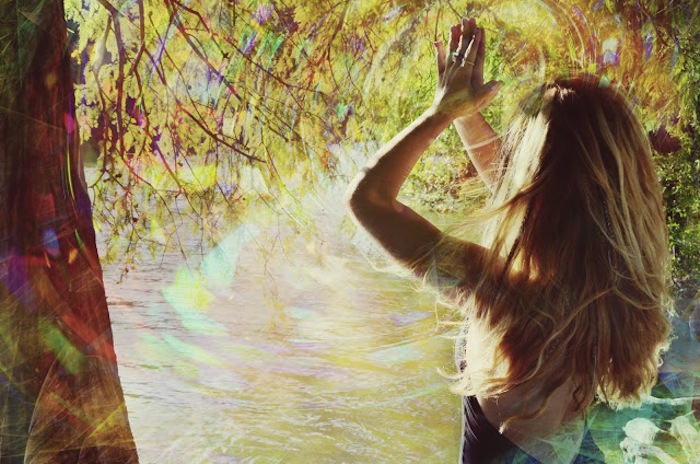 You say this project came to you in a dream. Does that happen often?
"Not usually. Most the time I can't remember my dreams, but this one was meant to be shared so it stuck with me."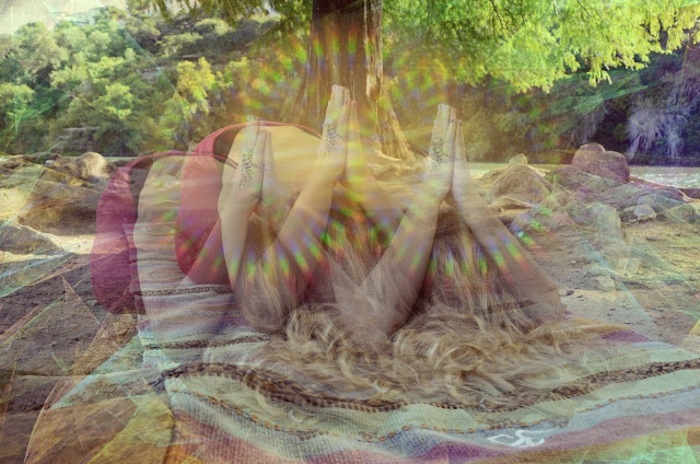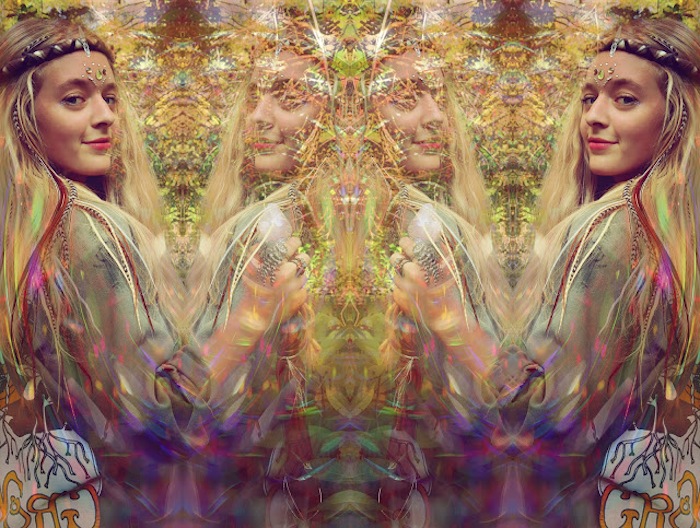 Who's the girl, and how do you know her?
"Missy Shaw, a.k.a. @SparkleOmYoga, was the model, and we know of each other from running in the same music scene. Believe it or not, Missy was also one of the very first feather junkies to get hair feathers from us at our first set up in Dallas, TX."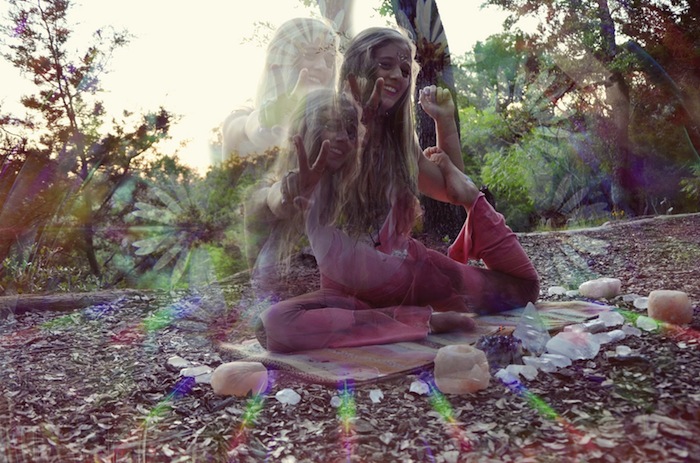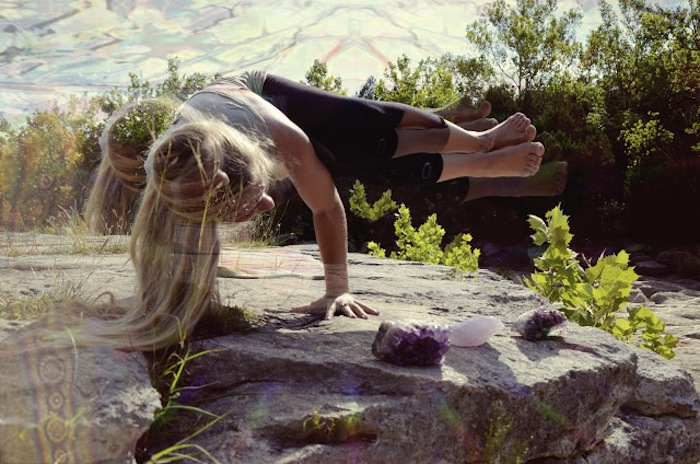 What does your own yoga practice look like?
"Yoga is something that has opened me not only physically but mentally, spiritually and emotionally. I started yoga to help de-stress but now I keep doing it for the peace and serenity it gives me…my whole being craves it. It has helped my life fall into place and has mellowed me out in so many positive ways, which I think is has to do with learning to listen to your body in the poses and your soul in the silence and appreciate your mind. In that reflection you see things differently."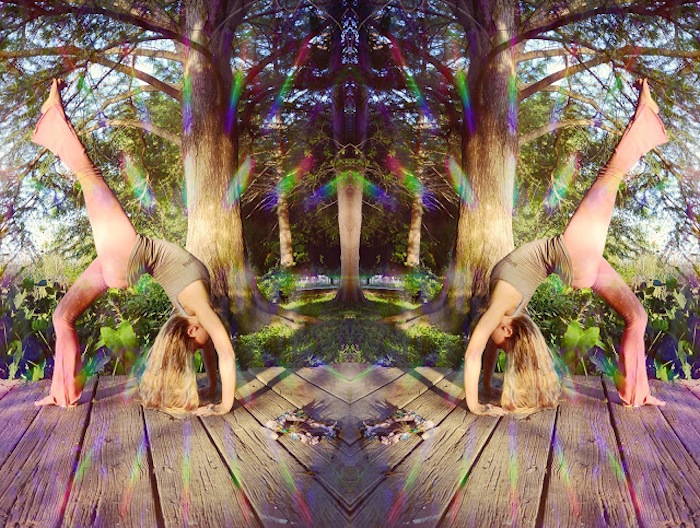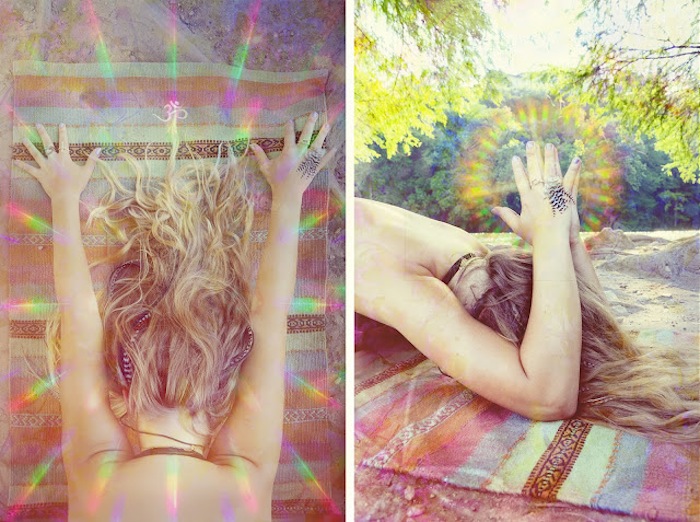 So crystals and yoga together – why?
"This is something Missy and her boyfriend Forrest have been doing for some time now, nothing I had thought of until I saw Missy post an IG picture of her doing yoga around a crystal grid. I thought that was an ingenious idea. Incorporating the two is something no-one has brought to life before and something that not a lot of yogis have probably tried yet, but it seems like a natural progression to incorporate crystals with your practice. When combining two forces that have an underlying spiritual context the effects can be euphoric."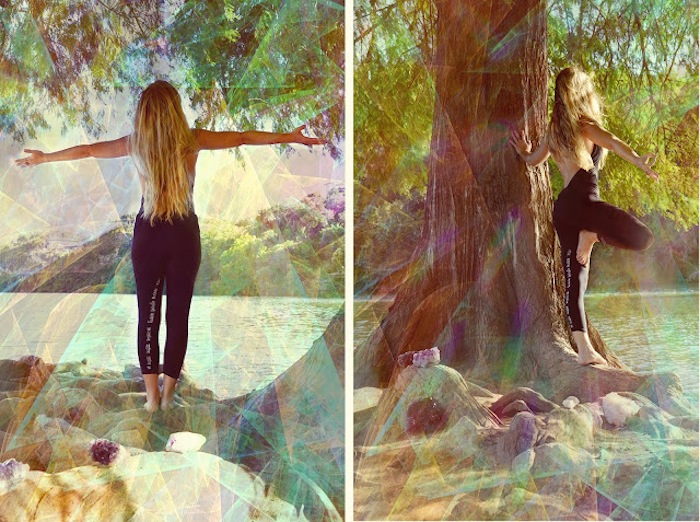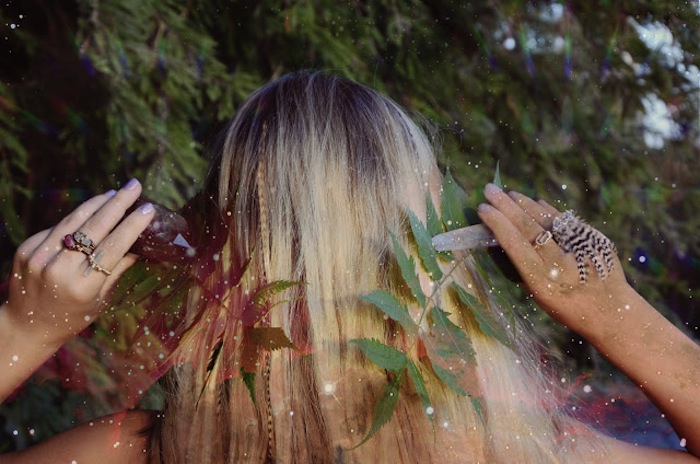 You say you want to inspire people to "let their hair down and dance to their own music" – what does that look like to you?
"Don't mistake coincidence for fate. Everything happens for a reason so embrace it. Don't look to your left and then your right to see what others are doing, or even if they are looking at you. Always do 'you' and happiness will follow."
www.thefeatherjunkie.com
@featherjunkie
"You must be free, be light and like a feather take flight. Wherever the wind may take you, wherever you shall fly, live life to the fullest until the day that you die."