Want to ignite your Aries season with sustainable fire? Eunice Lucero reveals the best red lips to power up for a consciously gorgeous month ahead …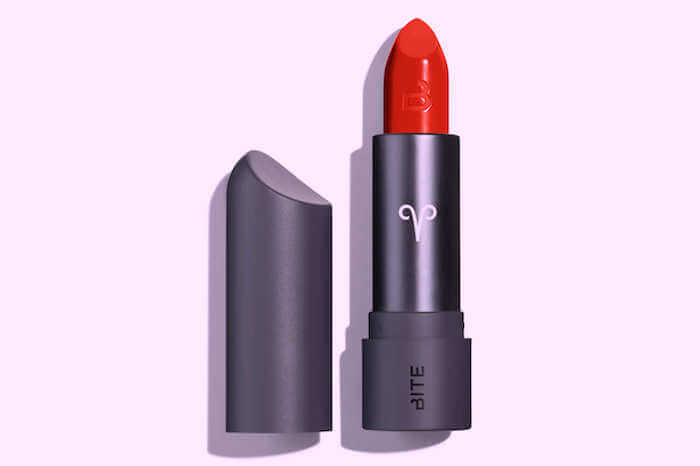 We're in the full flow of Aries season, Numiverse! A.k.a. the only time when red means anything but "stop," urging us to get in gear to fulfill our goals for the astrological new year ahead.
We're paying homage to the month of the ram with a roundup of pure, sustainable, and purposeful lipsticks and balms guaranteed to fire you up and get your point across—all in the sign's signature power color, of course.
**Bonus: We've paired each look up with a natal Aries planet! But regardless of your personal planets, read on to get your red on … 
>>>
1// Sun in Aries: RMS Beauty Wild With Desire Lipstick in Firestarter (fiery red orange), $28. Feeling hot, hot, hot? Naturally, and with good reason: This certified organic feisty red orange has a luxe satiny finish, perfect for getting your word out in style. Its wildcrafted ingredients also speak to the unbridled passion and ambition you have coursing through your veins.
>>>
2//Moon in Aries: Burt's Bees Satin Lipstick in Ruby Ripple (jewel toned ruby red), $9. Your feelings have an unmatched emotional pull, so why not gift them with the powerful vessel they deserve? Voice it out and gild those lips in a deep, moody, gem-inspired red fit for a goddess, in a formula that's 100% percent natural and provides 8-hour moisture. #NoCompromises
>>>
3//Aries Rising: Axiology Natural Organic Lipstick in True (classic vermillion red), $30. Your Aries Rising definitely loves making a loud-and-proud statement. A classic true red lippie is the most straightforward accessory for your passionate, goal-oriented personality—and one that's 100% vegan and natural, and cruelty-, palm oil- and gluten-free is a rare bullet we can get behind.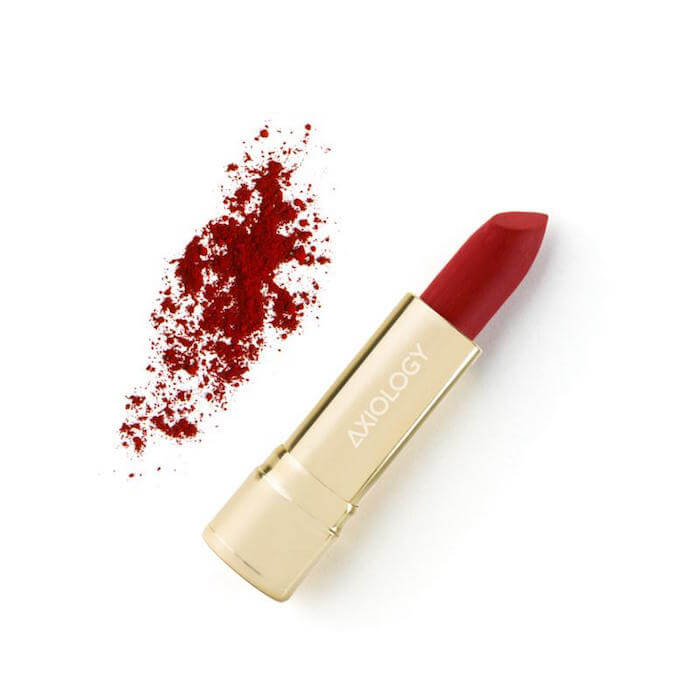 >>>
4//Mercury in Aries: Beautycounter Red Color Intense Lipstick (creamy medium orange red), $34. There's no risk of misunderstanding what you say, as your message is potent and your communication style direct AF! This already-ethical, safety-first brand takes it one step further with a lipstick that's a call to arms for Congress: the anniversary edition bullet supports Beautycounter's cry for better health laws for the personal care industry.
>>>
5//Venus in Aries: Lune+Aster PowerLips Quickstick in Date Night (deep neutral red), $24. A romantic who never shies away from your passions, you also know that the sexiest aesthetic touches always include a bit of spice. A dark neutral red in a vegan, paraben-free infusion, inspired by modern go-getters ("Date Night"'s muse is Cameron Hardesty, head of merchandising at Urbanstems) expresses your business-always-meets-pleasure credo—in a handy stick formula, no less.
>>>
6//Mars in Aries: Bite Beauty Amuse Bouche Lipstick in Aries, $26. You're feelin' yourself this month, and those enthusiastic sparks of creativity are no coincidence. Blessed with intense physical energy and a headstrong drive to go with it, pity the toxic soul that dares to stand in your dreams' way. No holds barred here: this all-natural, bespoke fiery red orange stick is totally on-brand for winners like you.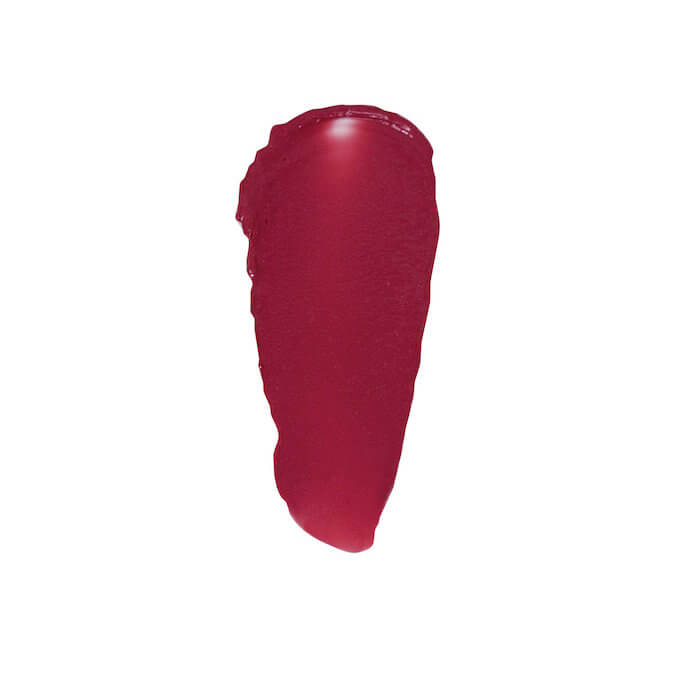 >>>
7//Jupiter in Aries: Aveda Feed My Lips ™ Pure Nourish-Mint ™ Lipstick in Goji (vibrant red), $24. Born leaders like you need no introduction, but a bright, inspiring red can't hurt the case, right? Whether it's life-coaching or putting up a new business, give that positive, entrepreneurial spirit a boost with cosmetics that echo your innate optimism and transparency, like a 95% naturally derived lipstick chock-full of organic botanicals.
>>>
8//Uranus in Aries: French Girl Organics Le Lip Tint in Terre Rouge (terracotta red with a copper sheen), $16. That crazy-electric burst of inspo in the middle of the night? Yeah, you're ready to put that into action very soon, and nothing can stand in your way … most especially a fussy routine. You're resourceful and energetic, so a sheer, wear-anywhere tint (made of pure organic essential oils, shea butter and natural oxides, natch) is just the low-maintenance glam you need to fit your frenetic, boho-chic vibe.
>>>
9//Saturn in Aries: Ecco Bella Flowercolor Lipstick in Claret Rose (shimmery red-brown), $21.95. No lip service for you! Capable and confident, you demand clear-cut results and not just blind action—which is why a clean, no-nasty formula in a work/play hue of reddish brown is just the thing. We love the smooth, creamy payoff we get from this vegan, naturally-preserved and gluten-, petroleum- and fragrance-free lippie.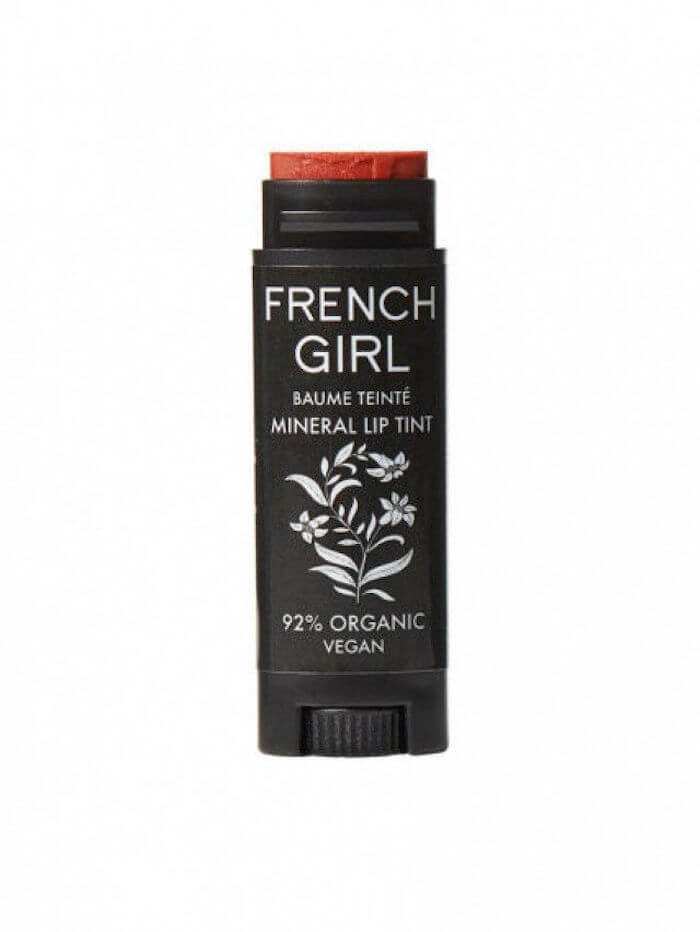 >>>
10//Neptune in Aries: 100 Percent Pure Fruit Pigmented ® Lip Glaze in Pomegranate (deep pinky red), $26. Not everyone can get away with inspired conviction without getting the dreaded roll-eye, but you do with ease and a trademark shimmery charisma. Not only is this semi-sheer, romantic berry red shade vegan and fruit-pigmented, it's a unique red that's as nuanced as your visionary beliefs too.
>>>
11//Pluto in Aries: MAC Viva Glam Sia (warm, matte vivid red), $17.50. You're all about the power of change and transformation, whether brought on by an unapologetically sexual red lip, devoting yourself to a higher calling, or supporting a cause to kill off a stigma. Either way, this is the iconic pick that checks all those Plutonian boxes.
>>>
12//Chiron in Aries: Ilia Lipstick in Perfect Day (soft, warm coral red), $26. Although going easy on yourself is oftentimes easier said than done, it pays to remember that you are not only enough—you're downright awesome, perceived flaws be damned! A flattering, gentle coral red helps put you in the best light whenever you need a quick ego lift; its clean, organic ingredients also offer up a guilt-free swipe.