In the first official installment of his monthly column, Queer Hero, Danny Brave shares his journey to discover the name that reflected his true identity. PLUS how you can cast your own name spell …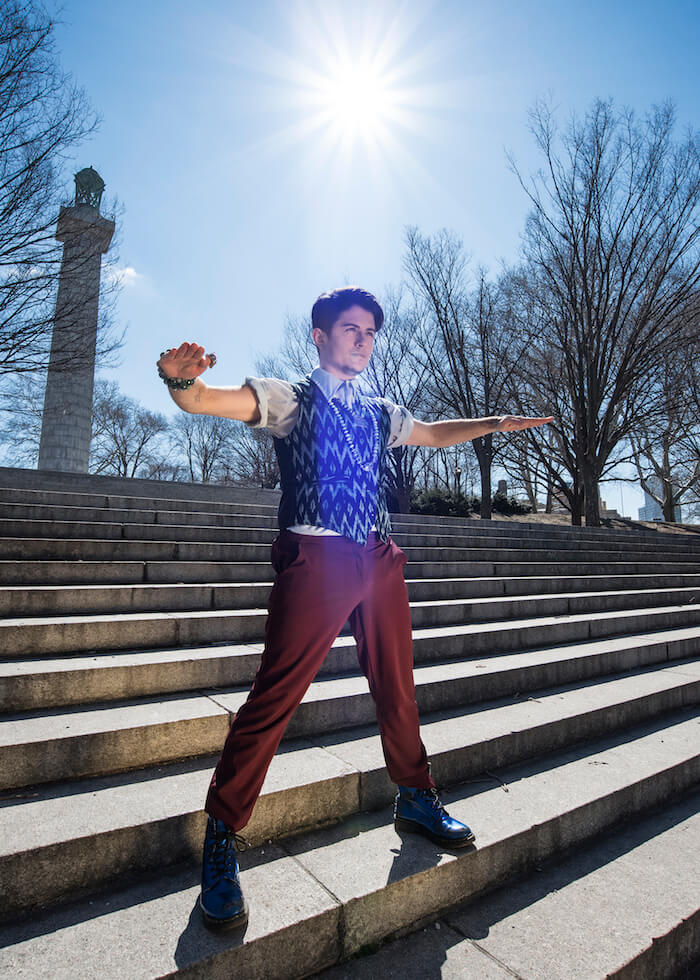 Over the course of my journey as not only a transgender man, but also as a shamanic healer, I've discovered the power of our own names (both given and chosen).
I lived most of my life being called Katie Greene, moving through several different iterations and identity crises, only to discover, or rather re-member, that I am Danny Brave. Now when I say "re-member," what I actually mean is the opposite of dis-member: to put myself back together, to become more whole.
Read on to discover my name changing story, and discover how you can cast a name spell on your own life …
>>>
Releasing my ancestral line
In the Fall of 2015, "Katie," first started to feel like it was not really me any more. After remembering the sexual assault I experienced as a child (read more about my sexual reclamation after incest HERE), the name was feeling more and more like a fake smile—something that I did often when I was living that identity. If you say "Katie" out loud, you'll notice your mouth even takes the shape of a smile at the "ie" part.
After remembering what had actually happened to me as a kid, there was, not surprisingly, no more fake smiles left in me, and my full birth name "Kaitlin" began to feel more appropriate. This name felt darker, more serious, and more powerful—a reflection of my energy at the time. This was the name I was called when the abuse happened to me, and it facilitated me in re-membering and reclaiming some of the darkest moments of my life.
With "Kaitlin" in place, I started to search for a replacement for "Greene," a name that belonged to my father and his father—a name that to me denoted false Irish family pride, toxic Catholicism, and all of the lies and abuse that had been passed down my ancestral line. This line would decidedly end with me, and it would end via the ritual of literally releasing this last name and claiming a new one for myself. This change-of-name spell happened gradually over a long period of time …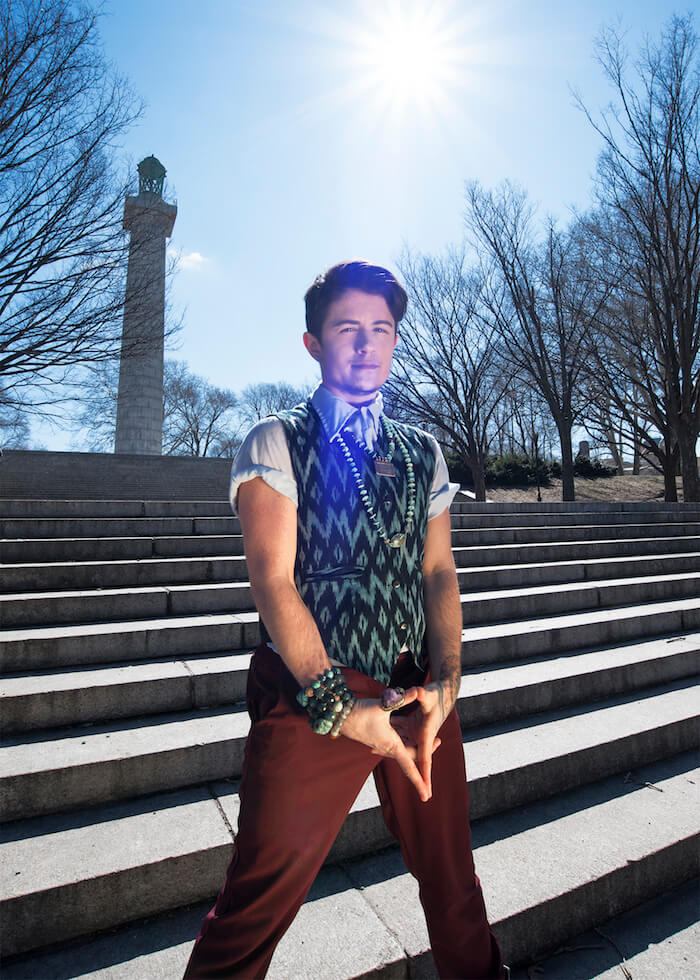 >>>
Was I "Brave" enough?
"Brave," first came to me in December 2015 at the Barnes and Noble in the town where I grew up, where one fateful night I noticed a little green book with the gold shiny words titled "Brave Enough" by Cheryl Strayed winking at me from the shelves.
Strayed's memoir "Wild" had come to me a few months prior, shortly after the volcanic repressed memory eruption and was like a little twinkling ray of hope from God, a love letter to my soul. It was a story that had a lot of trauma, death, and addiction—that was totally true, and often brutally honest. In her memoir, Cheryl literally gives herself the last name "Strayed" and changes it legally to reflect more honestly whom she knew she really was. Someone who had, in more ways than one, strayed.
I opened "Brave Enough" and read: "Hello, fear. Thank you for being here. You're my indication that I'm doing what I need to do." I wasn't leaving without the store without it.
>>>
Dancing in my own words …
"Brave Enough" came with me in my bag to India a month later, where I was attending a women's dance-healing retreat, and a self-imposed writer's retreat.
Every morning I would dance for 2-3 hours with a beautiful group of women, and every afternoon I would write alone, mostly poetry, and sometimes for hours and hours. It seemed like the energy of "Brave" had already started working on me, giving me the courage to re-claim my authentic voice, and I wrote and wrote about everything as honestly as I could handle at that time. I transmuted abuse memories that spontaneously arrived in the morning dance class, channeling those feelings and vibrations into words, vomiting the poison out of my system.
During my time in India, without thinking much about it, I switched my email address to reflect the last name "Brave." My old last name just kind of slipped off—like the wind blowing a piece of fabric off of a rock. It was just so ridiculously obvious that "Brave" was my name, and that it now belonged to me.
As I prepared for the journey back to the States, I realized I could never go back to my parents' home. No longer sharing a last name with any family member, "Brave" carried me onward, forcing me to individuate myself from my family and preparing me to stand on my own two feet.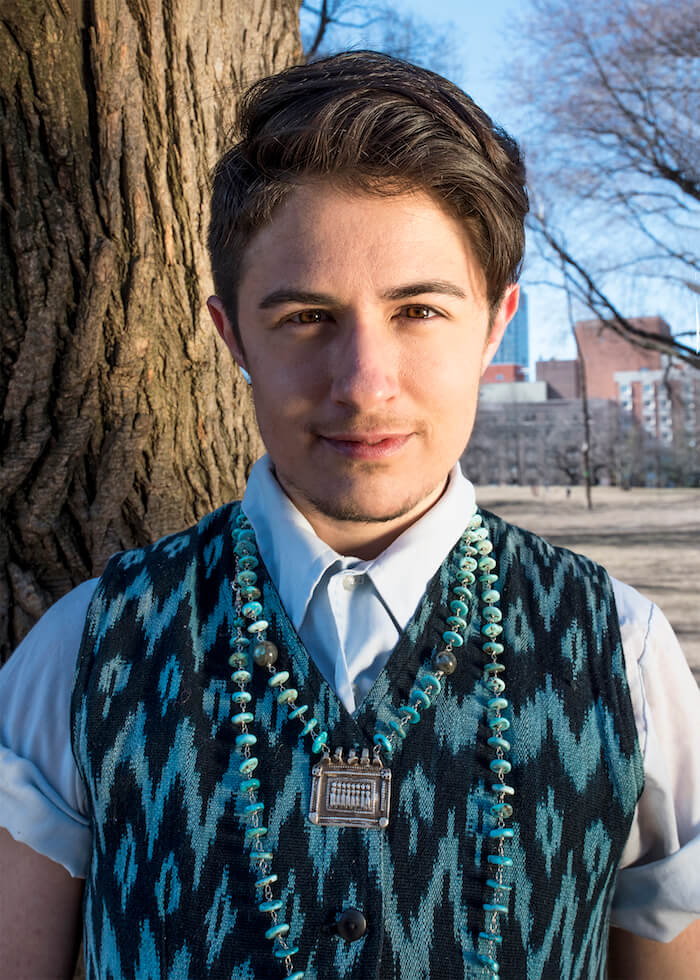 >>>
Becoming Danny Brave
When I started to realize that I was a guy (which is really a whole other story), I was initially so uncomfortable with myself and scared that I wanted to die. At the same time, there was an immediate ease with which my first name arrived—it was Danny. I just kind of knew, it was a lightning bolt that zapped the crown of my head in meditation.
But the name and my body and life at that time felt too at odds, and I was living too far away from where I knew I could  feel supported enough to transition. Desperate for some sort of change, but not yet able to feel safe enough to fully step into Danny, I switched my first name again, this time to "Kate."
I took a part-time gig as an assistant to a jewelry designer. "Ooo, I love your last name … I think that 'brave' means a female warrior" the woman I worked for told me. I Googled it and discovered that it in fact meant MALE warrior. "Oh dear god," I thought with terror. I was being called out, pushed out of the closet, by my own last name! As I started to prepare myself to face the fact that I was not, and never have been, a woman, I knew that "Kate," a female name and the one my dad would use whenever he yelled at me, would have to go.
When I showed up to my first trans-masculine support group, late and shaking, I simply said "I'm Brave." As I would to the random barista, just to practice having a different name with no clear gender. Just to have to say it out loud to remember I was courageous, to cling to the one true part of me over which I had ownership.
The affirmation of my last name would eventually lead me to admitting to the real first one, Danny, a month or so later in my support group.
The vibration of Danny has lead me home to my ultimate truth: that of a flamboyant little gay boy who loved to play dress up, loved watching figure skating, loved to paint, draw, and dance. The real me, only now a man. Sometimes the most loveable parts of ourselves are the most hard-won.
I was recently joking with a new friend, saying to her that I gave myself the last name of "Brave" so that I would constantly have to strive to live up to it. "I don't think that's true," she said. "Names are spells. You don't even have to try, it's just you now, and it's how your life will unfold." Looking back on this story, I can see that she was right.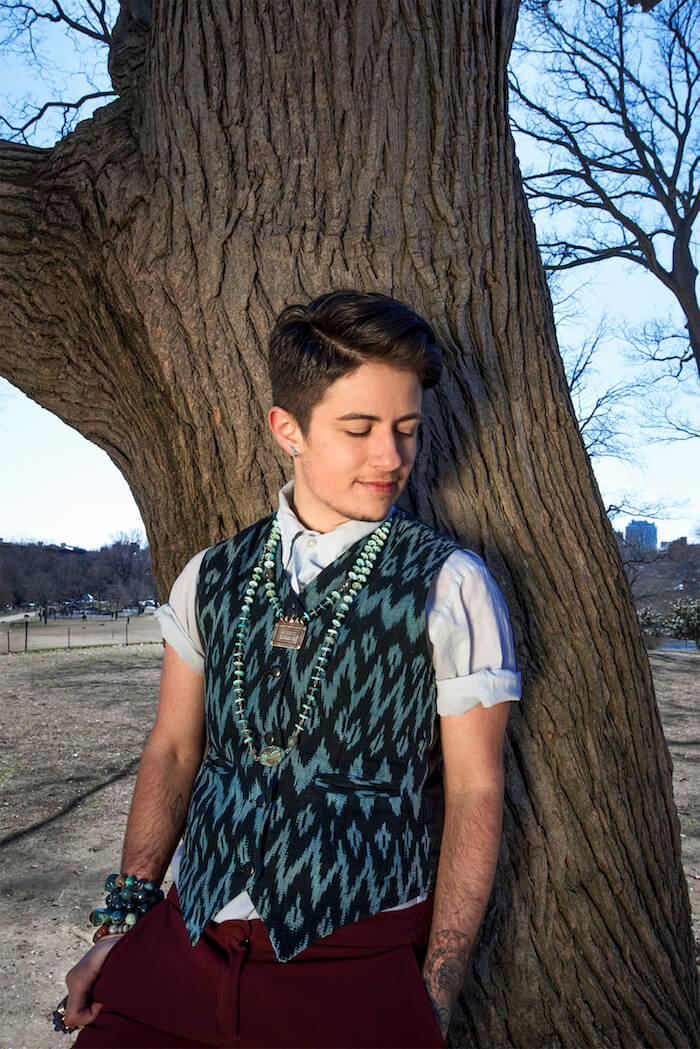 >>>
How to cast your own name spell
Your name(s) (past and present) carry a meaning and vibration that is worth exploring! Being curious about what is underneath your name may lead you to a deeper understanding of your family dynamic, about what remains to be healed within you, and about your life path and purpose.
The following exercises are for you to explore your true feelings about your name(s) so that you can either reclaim it with your own meaning, intention, or vibration, or maybe even choose a new one for yourself!
1// Call your own name
Start with either your first or last name—whichever one you want to explore and play with first. Then, if you wish, you can follow up with your second name:
Close your eyes. Put your hand on your heart. Take a few deep breaths. Say your first name three times. What do you feel? Does this name feel like you? What do you feel in your body when you say it? What comes up for you? Honor whatever it is and trust your feelings. Know that if your name doesn't feel like a match for the real you, there is one that is.
>>>
2// Free associate  
You can do this with your current name, or play with a different one that you have in mind.
Take out a piece of paper and a pen. At the top, make two columns if you don't have a middle name, and three if you do. Under each column, without thinking, write stream-of-consciousness based off of each of your names (if you are trans-identified, I recommend you do this with both your birth name and your chosen one).  Then, take a moment to read your associations. Our names carry so much energy, don't they?!
>>>
3// Take an inner child name inventory
You may want to use a pen and piece of paper for this one as well:
Consider or write down answers to the following: Was there a name that you really loved as a kid? Is there a name that you really love now? What did you name your pets, your dogs, your dolls when you were little? Is there a celebrity or friend whose name you admire? Is there a name you have always loved and wish that you had? What would happen if you tried it on for a minute, like trying on a new dress or shirt?
>>>
4// Play with your gender identity
Don't take this one too seriously or freak yourself out—try to have fun and maintain an attitude of light playfulness! Now, let's do some name-drag:
If you identify as a woman, imagine for a moment that you are a man. What would your name be? If you are a man, imagine for a moment that you are a woman. What would your name be? What does it feel like to call yourself by this pretend name? What spell would this name cast on your life?
>>>
5// Know that you are worthy of your real name 
In the USA (in the larger cities in particular), we are so privileged to live at a time where we can exercise our free will to become more of the person that we really are. Know that if you are unhappy with your current name, or if you don't feel like it is truly yours, you can, in fact, change it. The same goes for your life!  If you don't like it, you do, in fact, have the power to change it.
Beyond gender identity, I hope that you feel you are worthy of the real you. You deserve to love your name, which is to say, you deserve to love yourself. I know that if you follow your heart and trust your gut, you will find (or re-member) your real name.
**If you are a transgender individual living in the U.S., please visit my list of resources for trans individuals HERE
Danny Brave is a shamanic healer, writer, public speaker, and artist. In his private practice, he specializes in helping women and individuals assigned female at birth overcome the affects of sexual trauma. He conducts monthly LGBTQIA Shamanic Healing Circles at Brooklyn's Maha Rose (sign up for the next one HERE) with the intention of creating safe, sober spaces for queer people to heal, and to amplify marginalized voices. He loves to paint, dance, and spend time in nature.