How Victoria Cox switched from Dutch Courage to Divine Courage, and learned to say "cheers" to social anxiety… Artwork: Nahu Marín Luriaud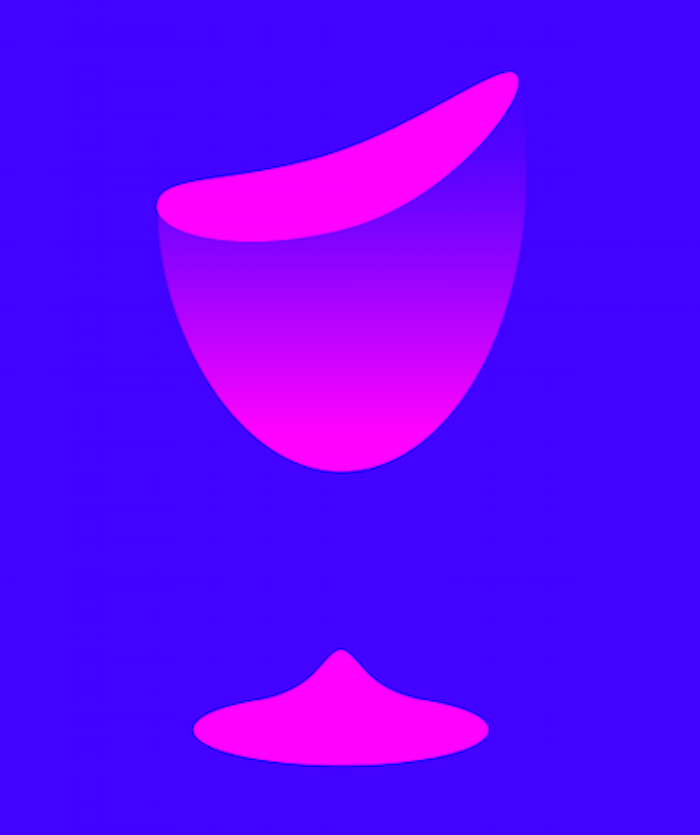 It's 7pm on a Saturday night in NYC and I'm getting ready to hit the town for a charity event a friend is hosting. Keeping me company as I slather on the make-up is my obligatory glass of chilled white wine.
"Just to take the edge off," I tell myself. Give me a quick buzz so that I arrive relaxed and confident. I don't know many people at the party and this fact alone is revving up my anxiety levels. I'll just be completely honest and admit that on occasion I struggle with social anxiety, especially when I'm with large groups of strangers. Likely a leftover from my childhood, when I used to be crippled with an extreme case of the shy's.
Thankfully, I left that mortifyingly awkward stage behind me as I grew into adulthood, but on occasion, my inner shy girl pops up from the deepest recesses of my subconscious to say hello. She usually makes an appearance at large social gatherings and she's guaranteed to show up as my plus-one at networking events. Those are her favorite.
She especially enjoys it when I walk into a party, look around and realize I'm engulfed in a sea of strangers. "Look," she whispers conspiratorially in my ear. "You don't know anyone here, why don't you just leave?" When I do eventually strike up a conversation with someone she'll pipe up incessantly; "This person is bored by you. You have nothing interesting to say. This is so awkward. Just go home."
Sometimes she gets her way and sometimes she doesn't. But over the years, I've grown sick of the bitches sneaky antics, and so I figured out a way to make sure she stays her ass home. Alcohol. That intoxicating social lubricant. She hates it – one glass and I'm already dancing out the door. Two glasses and I can approach a group of strangers. Three glasses and I'm on the dance floor with said strangers, a.k.a my new best friends. Four glasses and… let's not go there.
I've been feeling pretty smug about my secret weapon for many years and it's got me through some skin-crawlingly awkward networking events that I've gladly suffered the hangover for.
But in recent years, as I've begun to focus on getting to know myself on a deeper level, I've begun to question my secret weapon. Is it really a weapon – or simply a crutch? Could I cope at one of these events if I didn't drink beforehand? What was it saying about me that I could only be my "best self" when I numbed my senses with alcohol? Why did I feel I couldn't just be me, weird social ticks and all?
These questions reverberated around my head for many months yet I had no answers. All I knew was that I had two options. Choose to keep on applying the social lubricant or get to the bottom of the matter once and for all.
I chose the latter.
And so, I began an experiment. I decided to switch from "Dutch Courage" to "Divine Courage," and see what I could learn about myself in the process. Here's what's in my tool-box…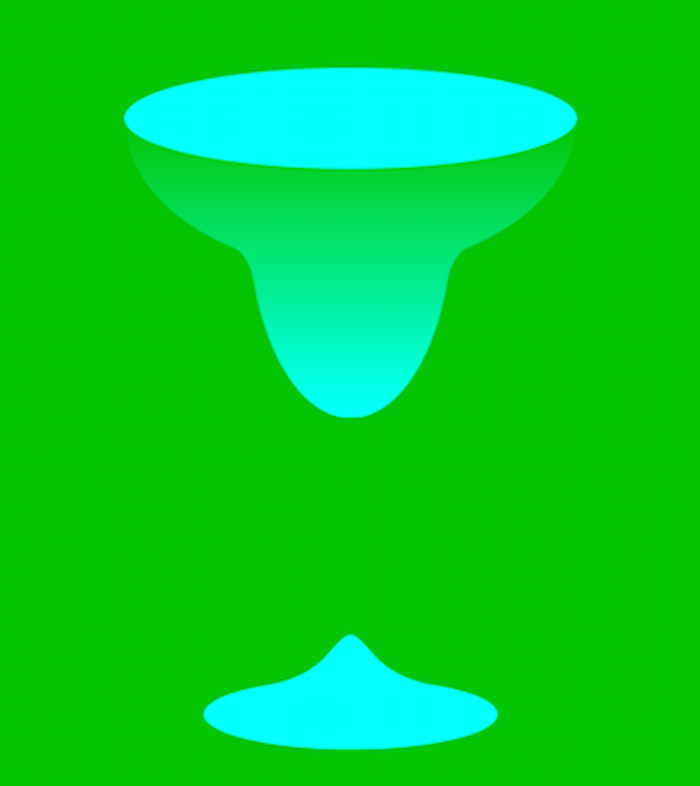 :: BREATHWORK ::
Being a long-time yoga devotee I was already familiar with the breathwork known as "pranayama." And, one form of this is called Alternative Nostril Breathing – where you do just that. Breathe out of one nostril for a set period of time, then switch. Sounds odd but what this actually does is soothe the nervous system and equalize the hemispheres of the brain. Fancy talk for saying, "It chills you the F out."
This practice had always worked a charm at calming down my over-excitable brain so I added it to my toolbox. But I needed more. Breath-work alone wasn't likely to be enough to stop me running back into the arms of a perfectly chilled Pinot Grigio.
:: VISUALIZATION ::
This is where visualization meditation came in. It's no secret that visualization can be incredibly powerful – even professional athletes are known for using it to get "in the zone" before a game. Basically, the aim is to try to see your desired outcome before it happens. So, before heading out to a social engagement these days, I sit quietly and visualize myself at the party, acting confidently, laughing, having fun, meeting new people and generally enjoying myself.
More often than not, what I visualize, or a version thereof usually comes to pass. Even on those occasions where things didn't quite go as planned, I found I was in a much more centered space which helped me to relax and connect with people a little easier.
:: MANTRA ::
My toolbox was coming together but I needed to add one more thing. A mantra. Whilst mantras are typically used during meditation they can also be used throughout the day as a method to turn a negative thought pattern into a positive one.
Mantras can be incredibly powerful to soothe anxiety or just to give the mind something positive to focus on, thus avoiding a leap down the rabbit hole of fear and worry. My personal mantra differed for each occasion, but phrases such as "I am relaxed and confident" or "I am enjoying meeting new people" were especially helpful when I just wanted to run away and hide in the bathroom.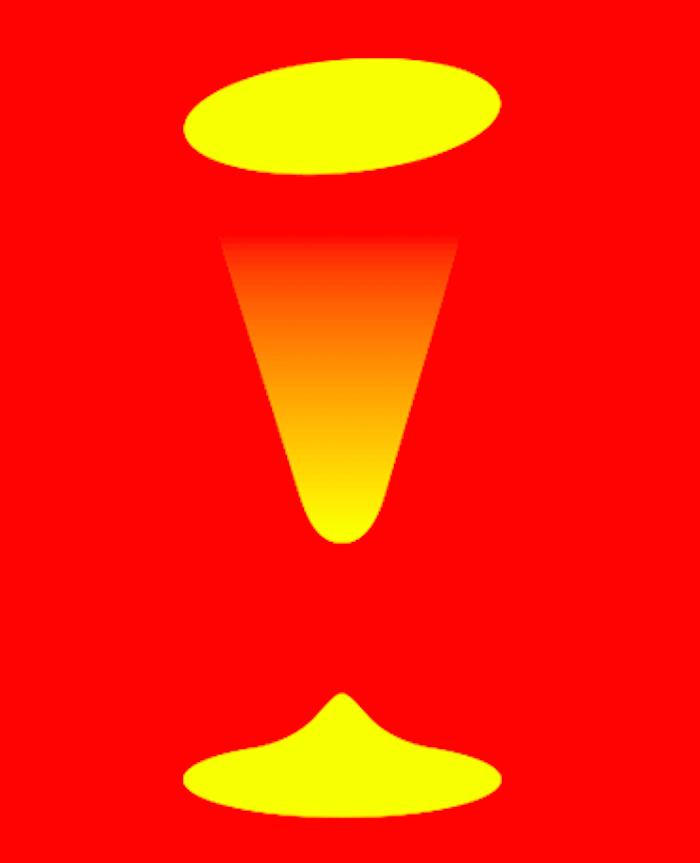 ***
Its been a few months since I began my experiment and already I've been noticing some improvements. While I will probably always experience an involuntary shudder at the word "networking" I no longer feel that I simply must have a drink beforehand to get through it.
Whilst my pre-party drink routine enabled me to come across as lively and fun, in actual fact I was only showing people what I thought they wanted to see, lending an air of superficiality to my encounters. The real me might not be the life of the party but it is authentic – and more often than not I've noticed people can sense the difference leading to a more genuine connection.
Although I'll probably never eradicate my inner shy girl completely, she no longer accompanies me to every social event. At the end of the day I'm only human and she'll probably make an appearance now and again but I no longer feel the need to chase her away with gulps of wine. As a result, she doesn't hold the same power over me.
I'll also admit that wine and I will likely never end our love affair completely, but I no longer need it in the same way I used to. Alcohol has transitioned into something I enjoy on occasion rather than a can't-cope-without.
My experiment has gifted me the knowledge that my social anxiety toolkit is available at any time; which in turn has emboldened me with a burgeoning self-confidence. I feel that I'm now able to face an intense social situation without desperately seeking an exit route, and surely that's something worth raising a glass to.