After a lifetime of swallowing the societal pills of so-called security, 2017 was the year Sushma Sagar officially "un-brainwashed" herself and began living straight from her radical core …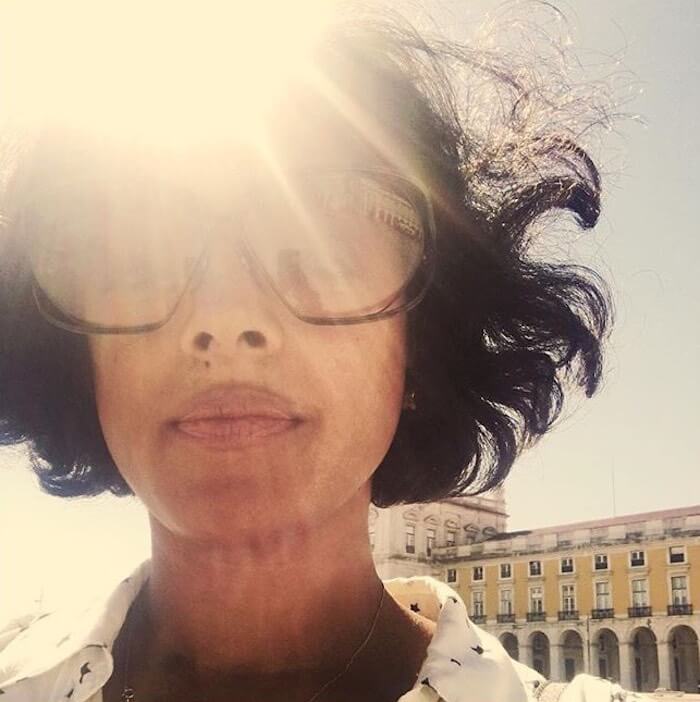 It was pretty much drilled into my generation that the path to success and happiness was getting a secure job, getting married, and having kids. For a long time, it didn't even occur to me that there was an alternative way to live. But when I found myself coming out of the spiritual closet in my corporate career, it started a chain reaction that led to me starting a full-time healing business last year.
And beyond my working life, reassessing my professional priorities also found me re-thinking my personal goals. Did I need to be married with a family to be happy? Did the people "in charge" know what was best for me? Do I want to be motivated by fear, as at seems some of our leaders would prefer? What do I actually think, need, dream of, once familial, societal and social conditioning is removed?
Seeking to learn the answers made 2017 the year I officially un-brainwashed myself … 
>>>
I began to think about the karmic consequences of our decisions … 
I attended a private girl's school in the 80s, whose mission was to prepare their students to be strong independent females who would make it in a man's world. We were educated to be career motivated, and highly successful, be it in law, finance, medicine etc. As I was a daughter in a high achieving Indian family, it was an ethos that was also echoed at home.
It was a challenge for somebody creative like me, as I didn't see where I "fit" into this model. And anyone who didn't fit was very much on their own. 
I found a way to smooth the edges of my artistic leanings, studying textiles instead of dance and fine art, for example. Then working in marketing instead of designing. My need for approval and acceptance was so strong, that I gradually convinced myself to become someone else entirely. Eventually, I forgot who I was underneath.
For years, I remained blissfully ignorant. But in 2016, with the country divide on Brexit, I was galvanised to think about politics and how it affected our everyday lives. I began to think about the karmic consequences of our decisions. I began questioning what I was being told in the media. I became aware of a world order at play, and found myself dismayed by the lies and corruption being unveiled.
This "awakening" spilled into my own life, as I began questioning if I was living my truth. Was I living with integrity for myself?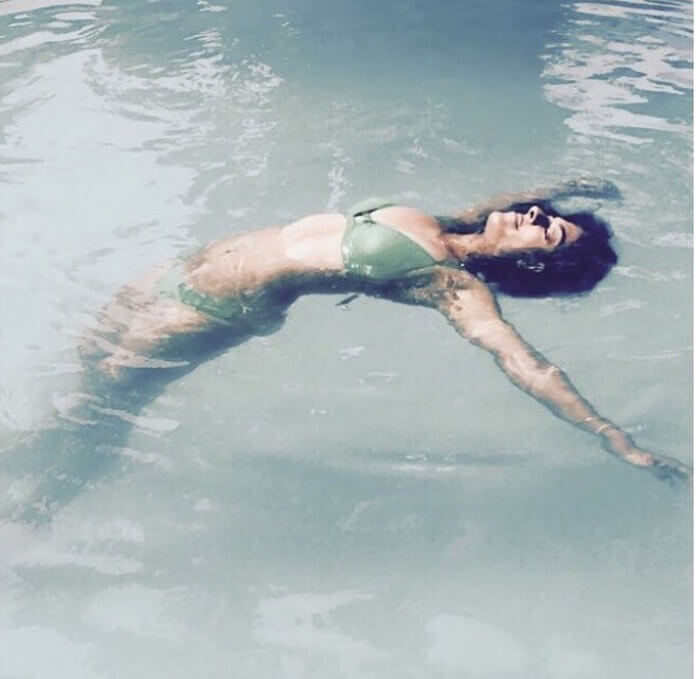 >>>
I felt the very fabric of my existence unravelling … 
Our education system drills us to follow those in charge, and not question authority. But when it becomes clear that those who lead us often don't have the answers themselves, it's like realizing that your parents are only humans after all. A sign of maturity, that brings with it the freedom and the duty of taking responsibility for your own choices.
At times this transition felt good, my creative juices started flowing after so many years of being frozen. But at other times it was disorientating and extremely uncomfortable. The eggs had been broken, but the omelette wasn't quite coming together yet—as I felt the very fabric of my existence unravelling.  
The biggest belief to crumble, was do with identity and purpose, and my definition of "success."
If I'm not a superwoman in a highflying career, married with four adorable children, then who am I? What am I? Why am I here? What will my legacy be? My self-worth was tied up with a traditional viewpoint, but I felt alienated from the values I'd grown up with. It was on me to rewrite a definition of success that felt congruent with my inner knowing. 
>>>
There were two milestones along the way … 
In 2012 I fell head over heels for someone who was everything I ever dreamed of. Handsome, intelligent, devastatingly charming. Finally marriage, children, and the life I hoped for seemed to be rolling out just like in the story books. Then after a close death in the family, the relationship deteriorated, and I fell into a grief spiral. The dream plan went awry. 
A few years later, I found myself working as a resident healer at the Obonjan festival, doing intensive healing sessions in a pine forest. During one session, I had an incredible spiritual experience where, among other things, the trees began communicating with me. It broke me down and I found myself weeping tears of joy. Life suddenly felt very different, and I was aware of my soul evolving. I had tasted something profound that my current existence had not been giving me. I suddenly understood that success to me involved service and connection.
I have continued with this very deep, personal healing work. Shamanism, sound healing, meditations, acupuncture, family constellations, womb work, goddess work, inner child … you name it, I've done it! The need to connect with Spirit became all consuming, leading me to live a higher vibrational lifestyle. 
I became very sensitive to the things that affected my connection, such as meat and alcohol, and naturally reduced them. Of course, my own reiki practice has supported me from the beginning, and I've used this to navigate life and heal.
I'm lucky in that my family and friends have always been supportive of my healing work, in spite of them never fully understanding what I do. However, the more work I do on myself, the more I am able to understand what makes us all tick, and the more my relationships with others have improved.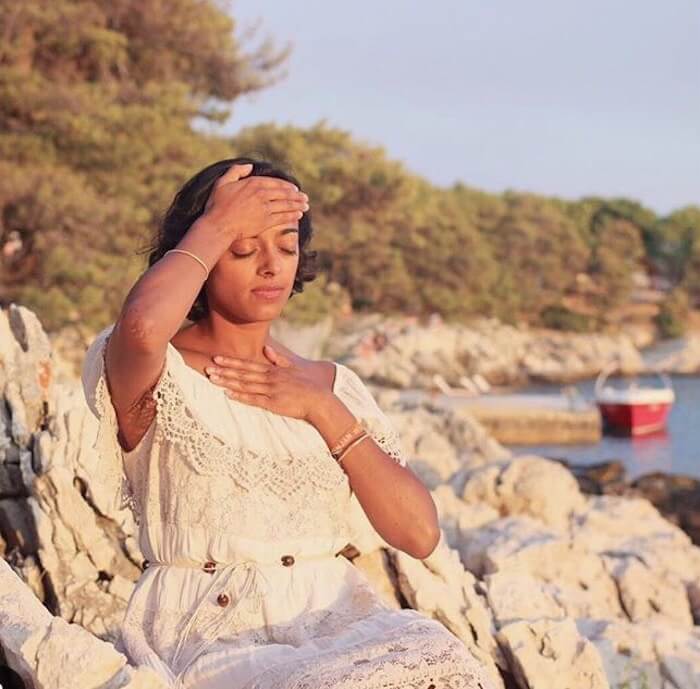 >>>
How to undertake your own "un-brainwashing" … 
In order to unlearn deeply ingrained patters, I believe you have to:
1// Examine your beliefs. 
Identify and becomes aware of your beliefs about key areas of life. For example: self, love, sex, family, religion, faith, society, culture, right and wrong, how life and the universe actually work etc.
Then go back and consider how you learned that belief, where it originated from. Was it from a teacher at school, or a family member for example?
Now ask yourself: if that origin were removed, and there was no judgement from anywhere, would you still feel the same way? Consider whether the belief makes you feel happy or obligated. 
Physical sensations will often occur when an idea resonates with you: goosebumps, chills or even a prickly feeling. Your body knows what is true for you and what is not, so look for the signs. How do different concepts, and beliefs about how to live your life, make you feel?
For example, after the breakdown of my relationship, I realized that part of my grief was to do with the loss of a life path I thought I wanted. I had blindly trusted that I needed to be married with children to be happy. However, under deep scrutiny, I realized this idea originated from my culture and society in general, and I hadn't really thought about my needs as an individual and a healer.
I concluded that being a parent might bring satisfaction, but may not actually make me "happier." Besides, wallowing in mother-fomo was bringing me down. So I determined that it wasn't going to be a deal-breaker and have felt a lot better since.
>>>
2// Find new teachers.  
Trying to unlearn everything, pick it all apart and work out who I was under all the conditioning, has been incredibly challenging. Listening to teachers, in particular Shaman Durek, has helped and continues to help me navigate this process.
However, my biggest teachers have actually been my personal spirit guides, accessed through deep Shamanic work. I learn and continue to learn more from them more than anyone else, and they have helped me to discern what "I" think and want.
Finding your teachers is about using your intuition. Ask around for recommendations, Google subjects of interest, and see what authors you're attracted to. Be guided by synchronicity. Whose face, voice and attitude resonates with you, or charges you up? Find people who challenge your status quo and make you think twice. 
>>>
3// Honor your natural talents.
You were given your talents for a reason, and it's your duty to nurture them—and, when you have mastered them, to share them with others. In the sentiment of Oprah Winfrey, speaking and living your truth is the most important thing you can do!
I launched my own healing brand, The Calmery, so that I could create something in my own vision, and not be answerable to anyone, but I'm still sometimes plagued with a "be nice, be liked, head down" corporate hangover.
There is certainly more work for me to do, to be living in my full wattage power. But my un-brainwashing is well underway, and I'll get there soon enough.
Sushma Sagar is a former global fashion brand director turned Reiki Master Teacher, and is the founder of London based healing practice The Calmery. She offers private reiki sessions, tuition, and workshops by appointment. Join her for Reiki Level One Training on Sunday, February 18th in London.