Want to discover exactly why you are here and what you're here to do? The Japanese art of "Ikigai" can lead you closer to your soul purpose, says Sushma Sagar. Main Image: Samantha Wills Foundation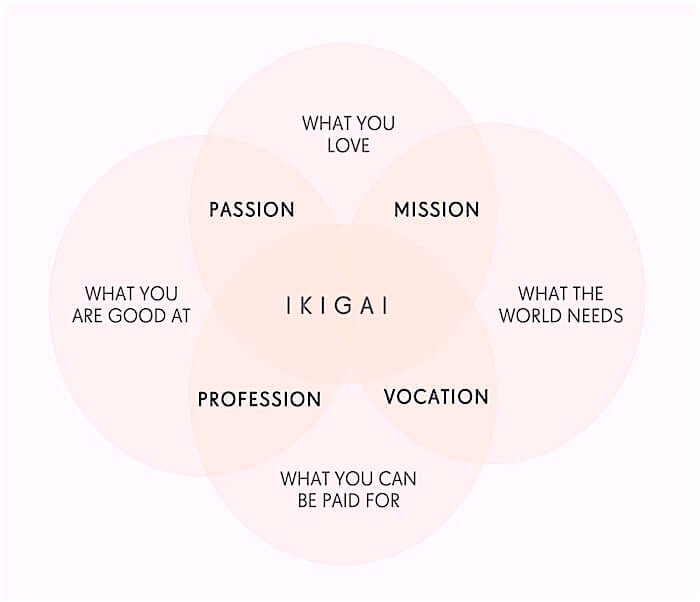 Why are you here? What is your reason for being? This is THE critical question of human existence and many of us spend our whole lives seeking to address …  
The simple Japanese concept of soul purpose, or "Ikigai," is designed to help you begin to uncover the answers by exploring the intersection between what you can be paid to do, what you love to do, what the world needs, and what you are truly good at.
All it takes is a pen, some paper, and a sprinkle of curiosity … 
>>>
:: THE FOUR CIRCLES :: 
Draw a venn diagram with four empty circles that intersect in the middle, one for each of the elements below, and write your thoughts in the corresponding section.
CIRCLE 1 – PROFESSION 
Inside this circle ask yourself: What are you doing that pays the bills and are there any parts of your job that you particularly enjoy?
Your profession is what you are paid to do. It could be something you always wanted to do, or something that you were encouraged to do. It may have evolved from a subject you studied. Or perhaps you just fell into it.
You may be one of the lucky ones who loves their job, but if you still feel like something is lacking, you're not alone! I began my studies in textile design but ended up in fashion brand marketing because textile design opportunities were scarce. While marketing kept me in the industry I loved, it always felt like a compromise …
CIRCLE 2 – PASSION 
Inside this circle ask yourself: When do you feel you are totally in the "zone" and time stands still? Are there any activities that you become so engrossed in that mean you don't reach for your phone? 
Your passion is the thing you love, regardless of whether or not it has a commercial end. Passions excite us. They make us feel whole and consume our attention. Perhaps it's something you used to do as a child but let fall by the wayside. As a child, I was obsessed with art and legos, and had a very specific vision for "weird" color combinations. Sadly, as my corporate life continued, these creative outlets eroded. Returning to our former hobbies can often shed light on our true passions.
>>>
CIRCLE 3  – MISSION 
Inside this circle, ask yourself: How do you want to be remembered? What do you feel is your duty to the earth or mankind? What do you want to contribute to the world?
Your mission may feel more serious and involves the legacy you want to leave that inspires you to act. A mission doesn't have to mean becoming a peace envoy or starting a charity! It could be that your mission is as simple as caring for your own family and friends. As a sensitive and quiet child growing up in a loud Indian household, I often took on the role of the diplomat. As an adult, I continue to strive to keep things peaceful and this mission has become the backbone of the healing work I have gone on to do since leaving my corporate career behind.
>>>
CIRCLE 4 – VOCATION 
Inside this circle ask yourself : What aspect of your life, or things that you do, will be there no matter what? What thoughts or actions will you never tire of? What activity would you get metaphorically tattooed on your skin? 
Your vocation is a calling—something that you feel deeply compelled to do AND are suited for, and it's often connected to your mission. Maybe you can get paid to do it, but money is not your motivation. Your vocation is not a fad. It is not something you try and then leave. It is something that is deeply embedded in your sense of self. It's a bit like that favorite jacket you've had for years and you will always wear because it really suits you.
When I discovered that energy healing was my vocation, it felt like a soul calling—a commitment I had unconsciously made. The innate empathy and sensitivity that were less useful to me as a child, and in my former profession, finally had a raison d'etre. My desire to keep the calm now had a methology.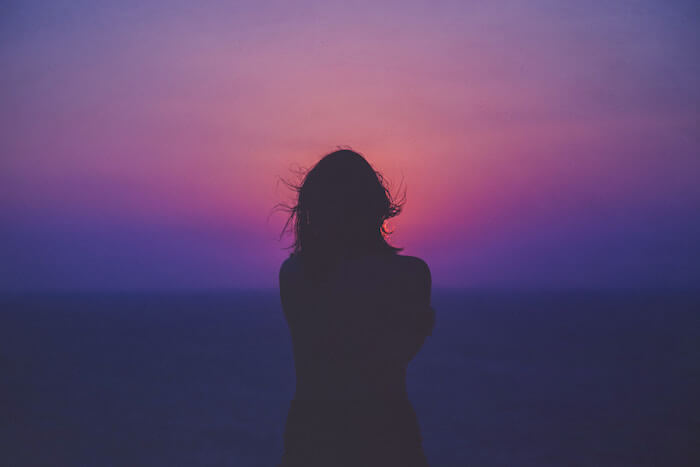 :: THE CENTER OF THE CIRCLE—YOUR IKIGAI ::  
As you look at the contents of the 4 circles you've sketched, ask yourself … Are there any threads that link all four parts of your life? What common themes or activities come up? Could there be something that connects them together? Something that simultaneously gives you joy, satisfaction, life purpose, and reward? This could be your Ikigai. 
Don't worry if nothing comes up, or if you find that you've found some intersection but it's not perfect. My Ikigai is only just starting to emerge after A LOT of soul searching and some recent alignments in the stars. Over many years, my quietly growing healing practice has gone from a vocation to a passion to a mission … that has now also become a profession. Aha, Ikigai!
The journey to Ikigai is the ultimate in self-realization; it involves experience, analysis, and a life lived. And always remember, the journey itself is also part of your Ikigai … 
Sushma Sagar is a reiki master and teacher, and founder of The Calmery—an energy healing practice based in London. Follow her on Instagram for more magic!