Forget plasticky mats and badly lit yoga studios. Writer, director, artist, and transformational coach, Alexandra Roxo, tells you how to make sacred sexy, and create healing as art …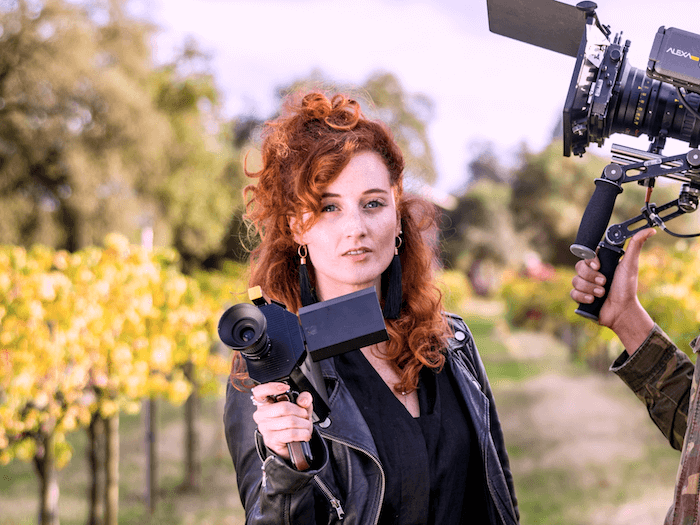 >>>
Magic feasts & dark chocolate canoodles …
I've spent the last 15 years of my life working as a writer, director, and artist. At age 21, I created an immersive theatre experience, where the music, the aromas, and colors allowed people to be completely lost in the moment, forgetting who they were. 
For a New Year's Soiree in Portland, OR, in 2007, I hand dyed invites with beet juice. I instructed everyone to arrive in white. I decorated the house with vintage candlesticks. Made little tents out of sheets for couples to canoodle in, with books of erotica and dark chocolate. Throughout the night there were surprise musical acts. Everyone dancing! And in the morning there was a feast around a long table, where declarations were spoken. It was 48 hours of Magic. A retreat into Love. And this way of crafting experiences has continued with me.
Birthday parties, events, rituals. I can "direct" and make art out of any part of my life. And my healing work is no different. I see healing as art.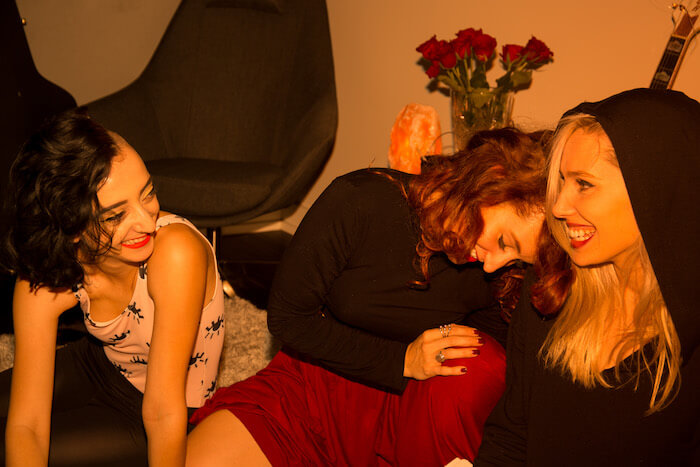 >>>
Full body healing & healing as art …
When I think of healing spaces and rooms, I often think of bad lighting. Sagging couches. Yoga studios with plastic mats and water bottles and the same Kunda tunes on repeat. And as a healer and a director, I want nothing more than to make the healing experience a full body, full sensory experience of art, delight and great pleasure!  
I've had practice crafting this in our Moon Club meetups. Just last month, myself, Gaby Herstik and Kaitlyn Kaerheart— the LA pillars of Moon Club— crafted an evening of healing as living art, the whole night directed by me, like a Mistress of Ceremonies and a High Priestess extraordinaire!
We titled the event "There is a Light that Never Goes Out," after The Smiths song. People arrived to candlelight. Wearing black. I opened with a monologue and setting of the space, an incantation, a dropping in. We were serenaded by Kaitlyn's sweet voice. Like an angel! Then we shared stories in the dark. We received a magical Gong Bath from North and Nomad, and hands-on healings and oils from Kaitlyn, Gaby and I. The night was a piece of theatre. A true ritual, with every detail intact. No small talk. No chatter. No same-old Trader Joe's snacks!
>>>
Mix your sacred with your gorgeous …
This is how I will be crafting ALL my healing experiences from now on. Healing is getting a new look. Sex. Art. Fashion. Theatre. No more yoga studios and therapy rooms. I'll be leading healing work on beaches. In gorgeous living rooms. In the forest. Sacred acts, dedicated to the Divine! A celebration of human existence. A return to the way we once healed and worshipped. Before the puritans took the fun out of it!
And you can DIY mini experiences for yourself and your friends anytime! No more pot luck dinner dates. How about hosting something fabulous and fun and experimental? It takes less efforts than you'd think to turn a night with friends into something magical and memorable.
>>>
Here's how to create your own artistic healing soirée … 
1// Create your event around a theme. This could be in line with the Moon. An Equinox. A certain ritual you've read about and feel inspired to lead. Or your own Solar Return!
2// Art direct the shit out of it! Make Pinterest boards. Choose colors. Start to envision and most importantly to feel the world you want to create.
3// Create a run-of-play. Do you want to put love notes in secret spots for people? Create a hot seat for Compliment Showers? Put sexy questions into a hat for people to answer? Invite a musician to stop by? Have someone lay down and get an 8-hand massage? Get creative and map out a time-line. Imagine the colors. The smells. No hummus and chips and no Pandora on shuffle! Get specific.
4// Ask for help. Get a friend on board to help you execute. This is your Assistant Director. Love them and have fun together. Send them a gift after!
5// Send those invites and test it out. The first one may be clunky. Maybe the music didn't come on at the right moment. Someone got the dress code wrong. But have faith! Things will get more clean and clear as your faith in your ability to direct gets stronger. When you commit to bringing YOUR presence is when you'll inspire others to elevate into their own greatness, too. I promise!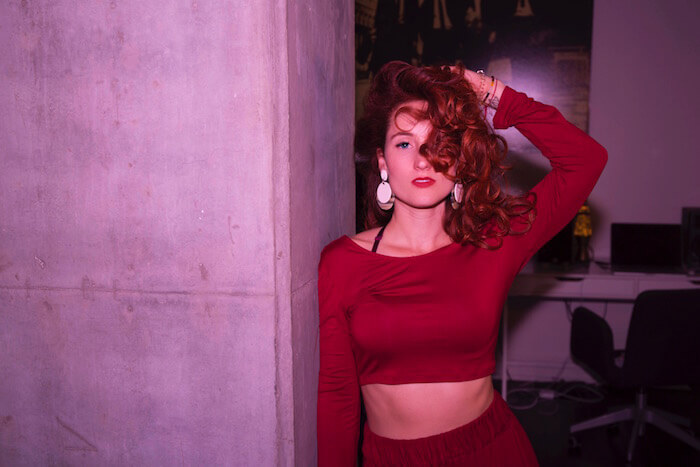 >>>
In 2018, I'll be creating my most ambitious healing as art experience to date—leading a Transformational Healing Journey for six women. And I have two spots left! It begins February 1 and will entail a RADICAL six-month healing journey of magic and art and sexiness. A true return to healing and transformation as your own greatest art form!
Our journey will include SIX fully art-directed, 2-day retreats, which I'll be co-leading with some of the most incredible practitioners from my own healing journey—many of whom I've written about for this column. We'll be dancing with serpents. Suspended by ropes. Sitting in sacred tea ceremony. Diving into the wisdom of plant medicine. Taking cedar baths in the desert. Doing heart-opening work with the Divine Masculine (in divine man form!) And so much more.
Email Alexandra at [email protected] to receive all info and an application! Program begins 2/1.  First retreat is 2/10-2/11.