HOW I AM COMMITTING TO RAISING A CONSCIOUS MAN
In a climate of deeply wounded masculinity, Nina Endrst was dismayed to discover she was having a boy. But she soon realized this was a calling to declare her credo for raising a conscious man …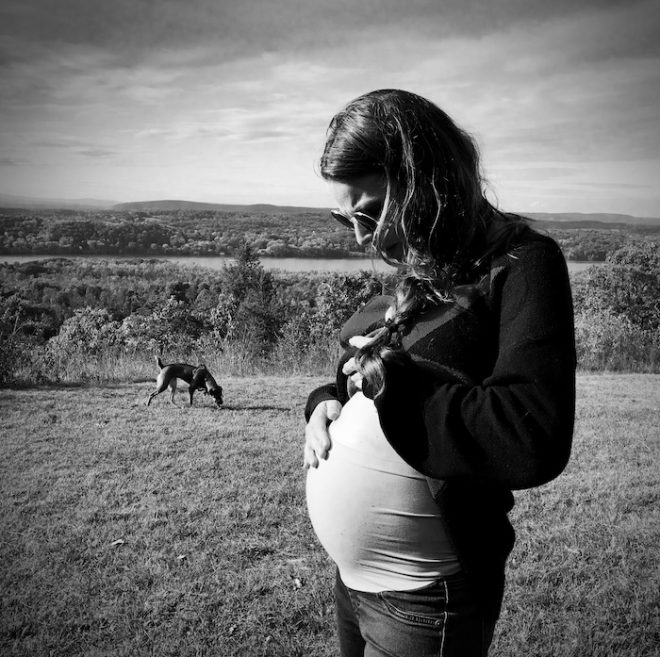 I consider myself pretty intuitive. It's been my work, especially in recent years, to release doubt and follow my heart in whatever direction I'm led.
Shortly after I became pregnant, I felt I "knew" I was going to have a little girl. I felt it in my bones. Saw visions of her during deep meditation and healing sessions. We were going to raise a little feminist.
Wrong. Well, sort of. My 22-week ultrasound revealed that I was in fact having a boy. A BOY?! Of course my only hope is and was to have a healthy baby—but I'll admit I was knocked off my intuitive pedestal in that moment.
When we got in the car, I looked at my husband and said, "UGH! He is going to watch porn?!" I was totally freaked out for a good few minutes, going over all the things he definitely couldn't do or be.
How the hell am I going to raise a man? Despite having strong relationships with good men, something about being responsible for ensuring that mine wouldn't grow up to be a chauvinist asshole was daunting. It is impossible for me not to be enraged daily by the toxic masculinity that exists in our society, and around the world.
As I pondered what it would meant to raise a conscious man, I asked myself, where do I begin?
Then, I remembered a dream I'd had about an old boss (privileged, white, good looking by most people's standards, probably rarely hears or understands the word "no"). This dream triggered a real memory of the sexual harassment I experienced while I was an employee and had "forgotten" about.
Because I, like most women, experience sexual harassment ALL the time. Many of us have also been victims of assault (I was age 9, and wrote about it here). The recent #Metoo shed some light on the epidemic, but this is not and cannot be perceived as "normal."
So how do we heal such a deep and devastating wound? The conversation feels bigger than I can possibly wrap my head and heart around. And it raises serious doubts about how I will raise a conscious, sensitive, compassionate, FEMINIST man today.
Below is my individual process to tending to this wound daily—for myself, my son, and the whole. It's where I am beginning my commitment to raise a conscious man …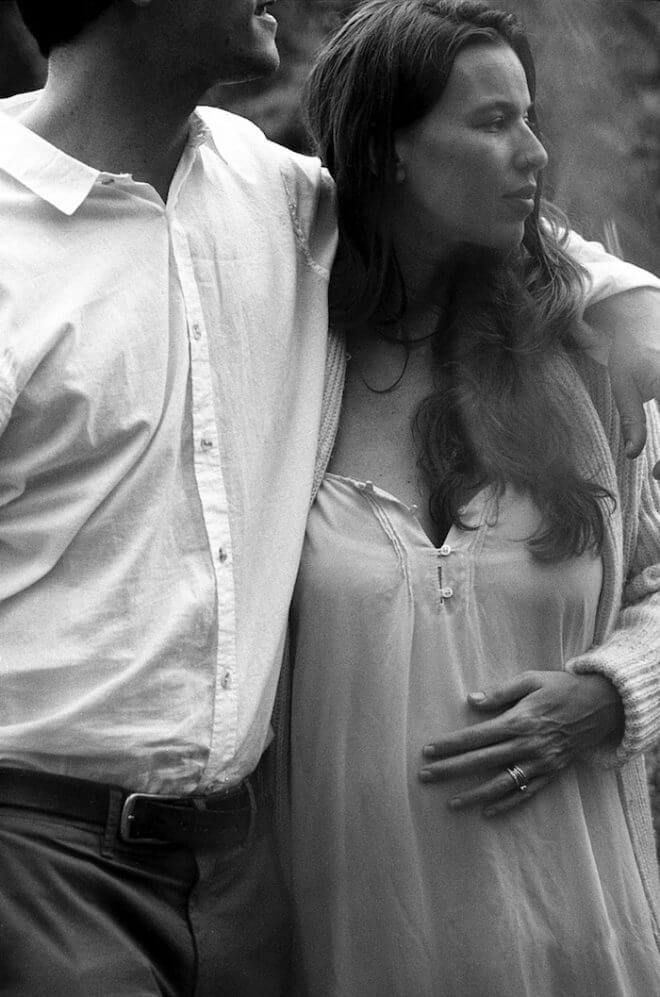 1// I commit to regularly sharing with the men in my life how I am and have been mistreated as a woman.
Practice: I will not assume that everyone is awake, watching, and listening. This does not mean I will excuse sexist behavior or abuse—this means I will educate men around me through my personal experience. I will share how it made me feel when I was cat-called earlier that day, when I do feel safe, and discuss the long-lasting emotional and energetic damage that I and most women have to continually work to undo.
2// I commit to teaching my son that women are not things to be "had." We are human beings to be respected.
Practice: I will surround him with strong females, both in real life as well as through literature and media. From the time he is born, I will introduce him to men that speak to and about women with love and respect, and will continue to work with my husband to show him what a healthy and equal partnership looks like.
3// I commit to helping my son understand that silence is unacceptable.
Practice: I will speak up in his presence and explain to him that with privilege comes responsibility. That we are put on this earth to protect each other and it is not OK to sit quietly on the sidelines if and when we witness injustice or abuse.
4// I commit to speaking honestly to my son about dangerous and unhealthy body standards placed on women.
Practice: I'll raise him to look for intelligence, kindness, and humor in women, and people in general, before beauty. I will show him that beauty exists in many forms and do my best to limit his exposure to messaging that is damaging to women.
5// I commit to teaching my son how to show emotion—that sensitivity and compassion are part of what make him "a man."
Practice: I will ask him how he feels and listen to him with an open heart. I will allow him to express himself and his emotions fully and praise him for it.
>>>
My son will be born in a few weeks. I feel mostly at peace and a little clueless and naive. I do not know how our lives will unfold from here, and am very aware that much of it is out of my control. But I do know that I will try every day to be the strongest, softest, version of myself, both for my son, and for our collective healing of the wounded masculine as it unfolds.
Nina lives her yoga and is inspired by traveling to places outside her comfort zone, both physically and emotionally. Currently based in Hudson, NY, she leads retreats around the world and welcomes students of all levels. Connect with her at ninaendrstyoga.com and on Instagram.