HOLY F*CK: HOW TO REALIGN SEXUALITY AND SPIRITUALITY
Tired of disembodied meditation and higher chakra holiness? Alexandra Roxo tells us it's time to get down and dirty with our healing, and realign sexuality and spirituality …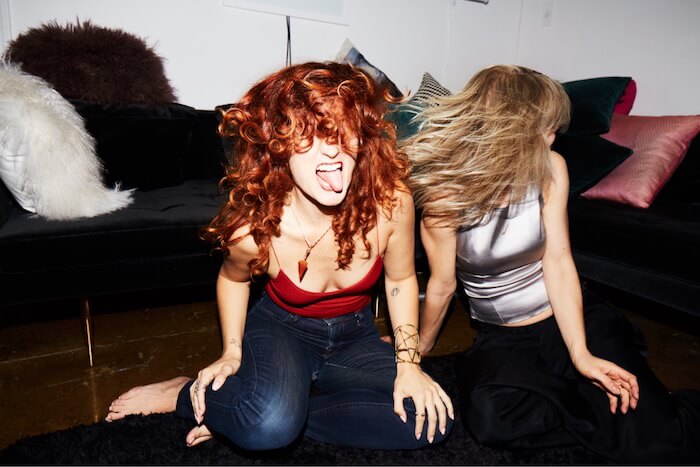 How many times have you walked into a yoga class and had the teacher speak to your womb or your balls or your anus?
While you can find cute articles about sacred sexuality, breathing with your partner, and yoni eggs, the nitty gritty WHOLE body is largely left out of the modern spirituality and wellness conversation. And of our healing journeys as a result …
>>>
:: Sacral Shutdown ::
Right now, many of us are caught in a cycle of closing our "lower" chakras (a.k.a. our connection to Mama Earth and the body), as we focus on higher ones. This cycle often looks like:
PHASE 1: Make unconscious choices around sex, the body, and pleasure for a certain period of our lives (i.e. eating unconsciously, using sex for self worth). This phase is often impacted by everything from sexual trauma to eating disorders, which affect our ability to receive joy and pleasure.
PHASE 2: We find comfort as we begin our spiritual paths, manifesting in attempts to "transcend" the body with meditation, mantras, and other external spiritual tools (astrology, tarot etc.)
PHASE 3: Once "woke," we wonder, why do I still not feel whole? Why am still not able to experience pleasure, and feel JOY on a regular basis?
>>>
:: Returning to the Raw ::
With millions of women coming forward as sexual abuse survivors through #metoo, many of us are more painfully aware than ever that trauma and shame live in the BODY, not just the mind. This means that more than ever, we have to figure out how to include sexual healing and a return to bodily pleasure in our modern spiritual journeys.
But this integration can't come in a neat and fragrant package; we need to welcome the body and sexuality to the door in all its messiness—raw and bloodied, awkward, weird, and slightly unsettling. Because the conversation around sexual healing IS unsettling. IS raw. IS painful.  
How do we start bridging this gap? I'm not suggesting you start masturbating on the meditation cushion (through you can if you want … I have!) But we do need to get more fearless and more courageous in our conversations about the body, sex, pleasure, and pain, and in the way we heal.
Here are 4 ways to start integrating your sexual story with your spiritual one, right now …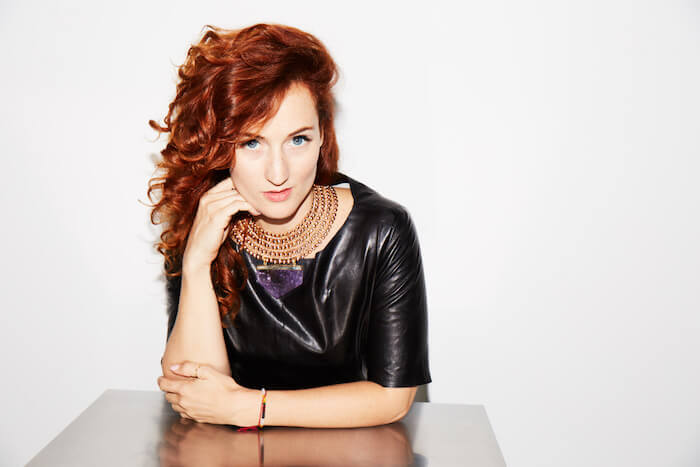 >>>
1// Woo your body back from numbness. If you spend 90% of your time on the computer and the rest in a seated meditation practice, most of your life is disembodied. I prescribe the Sofia Loren/ Italian housewife style of medicine, where you eat and dance and dress and fuck with such joy, that your pleasure begins to heal the Earth—because she's so happy you're enjoying her gifts!!  
Practice: Make a Pinterest Board with your fave women who embody RAW pleasure. I love Penelope Cruz in Almodovar's films, Brigitte Bardot, and Sofia Loren. Eat food as if it's your LAST meal! Feel how amazing it can taste when you slow down and savor every bite.
>>>
2// Explore. Last month I lead a retreat in Los Angeles that combined Japanese rope bondage and sexual healing (more on that here). And if you follow my work you know I dance with snakes too which awakened my sexy like WHOA.
While ropes and snakes may not be your thing (my Mars is in Scorpio, what can I say), find ways ways that feel safe and good for YOU to reclaim and LOVE your sexy side. Does taking a floor dance class sound fun and healing? Or learning how to make your body an offering to a lover with a sexy lap dance? Get curious! 
Practice: There are conscious kink classes in major cities (Babeland in NYC has rad classes!) I also highly rec reading erotic books, and exploring practices and women integral to this movement like Vanessa Cuccia of Chakrubs, Cycles and Sex, and Kimberly Johnson, aka The Vaginapratcor. 
>>>
3// Talk. Hold an intentional sharing circle for sexual stories, embarrassing stories, and erotic tales. Implement a timed sharing policy with no cross talking so people can share their stories without needing validation, approval, or advice. Or hold a dinner party themed around fun and sexy talk, and draw anonymous questions from a hat.
Practice: Here's a sexy Moon ritual and an erotic recharge activation that can be used anytime AND done in a group!
>>>
4// Bring your shame and pain to the table. One barrier to embodied healing is compartmentalization. Often, we don't think it's possible to feel JOY while also experiencing PAIN. Or you may start an excited conversation about your new crystal dildo but also feel ashamed. Remember, your body knows that it's possible for multiple feelings to exist at the same time—hold space for all of them, express them, and don't shoo them away. 
Practice: When navigating shame, I choose my 3 go-to shamanic tools—BREATHE, SOUND, MOVEMENT. Lay on the floor, breathe into your belly like you're pregnant with air, and make sounds while moving your spine. Breathe the shame, sound it out with a HA, a growl, a moan. Cry in your car. In the tub. And then put on a song and dance!
>>>
Bottom line is, the sexual and body healing that is necessary on this planet in our times is not going to happen from the MIND. 
It will only happen when we begin to integrate and come home to the body. Seek pleasure. Make space for joy. Sensation. Rage. Crying. Screaming. Cumming. As we come back to the body, and release old programming about it being shameful and dirty, we will come home to Mama Earth and her environment, which has been abused for far too long.  
*I am taking on 5 clients from February 2018 to July 2018 for a 6 Month Transformational Healing Experience around sexual healing, expression, and embodiment. It's going to be a radical return to the body, pleasure, love, sexuality, and healing. For more info, please email [email protected]