On the brink of opening a brand new studio in Harlem, SHAKTIBARRE co-founder Corinne Wainer confronts the status quo, and shares 5 ways to get real about diversity in the wellness industry right now …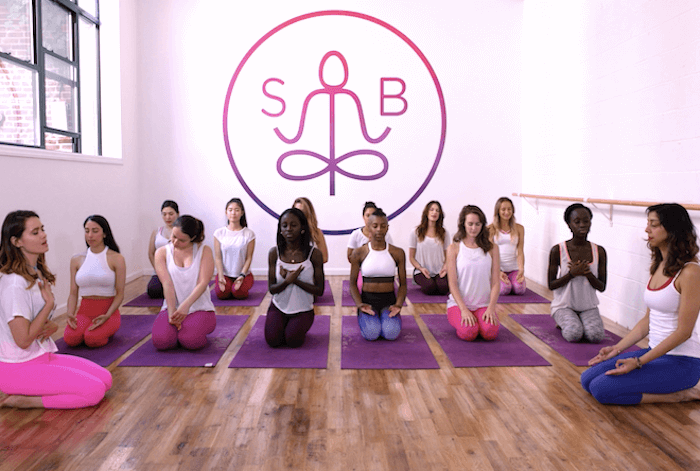 When I read that 77% of yogis are white, and that in New York roughly 44% make over $75,000 a year, I was astonished. Also, like I had been de-naïved. Seven years ago I founded a yoga and literacy non-profit for 7th-12th grade girls called YoGirls Program, but I had not assumed that the lack of access to wellness education my young students experienced would follow them into adulthood.
I started YoGirls Program because I knew the shameful feeling of being excluded from this often elitist world. Though I'm not a cultural minority, I didn't grow up with money, and wellness education is RIDICULOUSLY expensive. And there was the one time I was told not to come back to a barre class because my shoulder injury, which necessitated modified moves, would make their sequencing "look bad." Given this minor "image" infraction, you can imagine what other exclusionary practices exist.
Soon, I began to realize that theses issues needed to be tackled in the wider world. At first, I pitched articles to wellness editors along the lines of: "Hey, I see you have many articles written about elitism in the wellness industry but none that really discuss how to solve the problem … can I write about that?" My "idea" became SHAKTIBARRE, the yoga-barre studio and community space I opened with my partner in 2016.
Our mission was to actually DO SOMETHING about the aforementioned wellness injustices. So we implemented a sliding-scale pricing model, offer classes that emphasize body, cultural, and spiritual inclusivity, and dedicate 10% of net profits to YoGirls Program. As my friend Robyn from The Babe Collective says, it's been about building a biz without becoming a superficial a**hole! This is all the more imperative because the yoga industry is 82% women. Change starts with us.
In an industry that profits from your self-doubt, any wellness initiative that supports you liking yourself is a healthy rebellion—but amazingly, we've gotten explicit push back for this, and been told we should just "stick to exercise and stop caring so much." Or haven't been invited to things where our mission wouldn't be popular with those who are after more glitter-worthy press.
Because good intentions are one thing—making real change at a grassroots level requires GRIT. It's not enough to hope our overall vibe and messaging would magically erase a deeply ingrained and capitalist-motivated lack of diversity in the wellness industry.
So if you too desire to create tangible change—in wellness or any industry where there is a lack of integrity and action—then read on for 5 ways we turned feel-goods into do-goods, and let the SHAKTIBARRE story be your guide …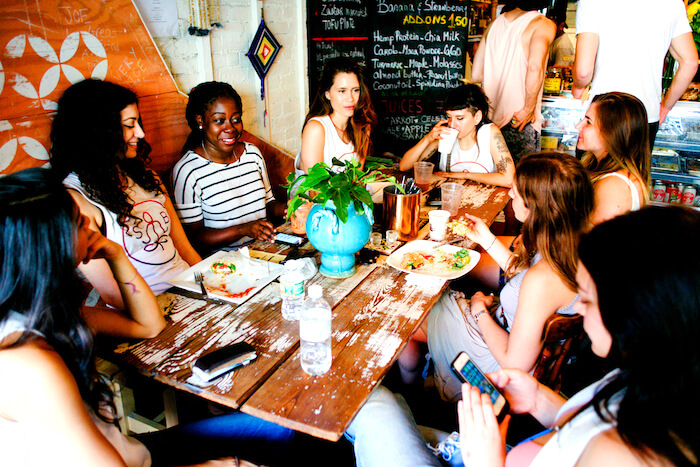 >>>
1. When we took a survey. So far we've had over 10,000 students and achieved a 4.9/5-star rating. Exciting. But we couldn't help asking: "what's up with that missing 0.1?" So we created a survey asking direct questions on everything from mat quality to cultural equality, promising to implement response-based changes within six weeks. We discovered that real empowerment comes from dynamic conversations, and thousands of our members were more than happy to share their honest insights when asked. The learning: In an industry where "exchange" has become the creepy synonym for "money," make direct inquiries and practice active listening.
>>>
2. When we said "no" to big opportunities that would compromise our integrity. We've been asked countless times to partner with corporate brands and been offered 6-12 million dollar investment deals; and it was a memorable magazine moment that taught us early on the power of staying true to our SHAKTIBARRE selves. An incredible article was written about us, but the title used a pic of a supermodel as click bait. The feedback from some new students was that they'd been afraid to visit because they felt nothing like the famous woman portrayed in the piece.
From that moment on, we've refused to film or do interviews with anyone unless they use inclusive pictures and dialogue. We also decided to fundraise for our second location instead of taking on investors who may prioritize financial gain over our community efforts. The learning: Always emphasize your mission over money and fame. And be honest: if your mission is money and fame, reevaluate your mission.
>>>
3. When we got totally transparent online. Originally, we thought SHAKTIBARRE was just going to have local impact, but we realized our responsibility on-site and online. We take time each week to individually reply to reviews and Instagram comments, and pay extra special attention to tense conversations. For example, a woman recently challenged our fundraising campaign in response to a post we wrote with Alexandra Roxo, arguing that we're "a for-profit company who can just go to the bank."
We created a whole newsletter on it and asked for input from our community, ultimately opening our Quickbooks and telling the whole world exactly what we make, why, and how, all in the name of transparency. We even invited her to tea! The learning: Every criticism is a chance to unveil a deeper truth for both parties.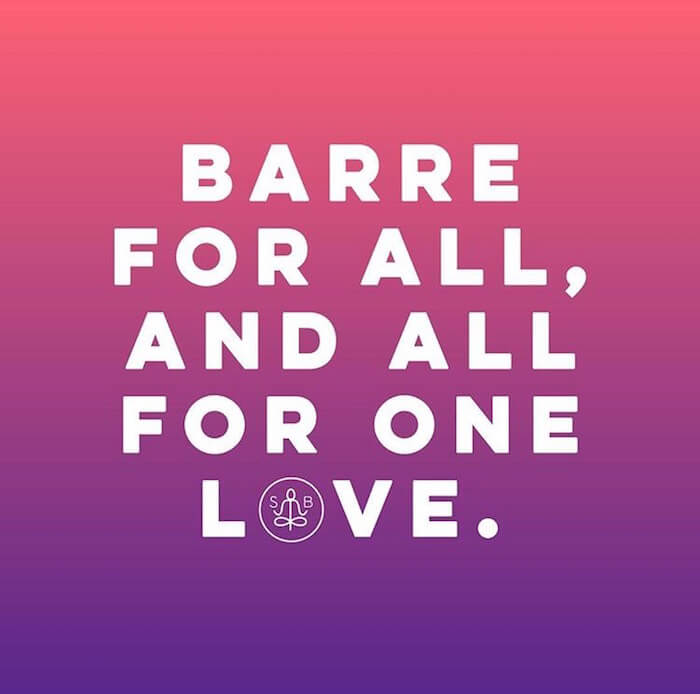 >>>
4. When we empowered our OWN community. We have about 30 people on our team at any given time, and in order to help them bring their gifts to the world, we extend our services inward. This means we've raised salaries twice before paying ourselves more, provided free coaching when asked, generated promo codes and worked out various continuing education opportunities (marketing seminars, teacher trainings, and attending outside classes, benefits, and performances together). The learning: When your team gets to experience your mission first hand, your foundation becomes rock solid, and your impact will be true.
>>>
5. When we became socially … awkward or awesome (you decide). We are a trendy, boutique fitness spot that also promises to create large-scale sociopsychological shifts in the way women experience wellness. That is why we sometimes post (with permission, of course) really provocative shares from teachers and students about racism, sexual assault, vaginal health, chronic illness, family dysfunction, learning disabilities … you name it. That is why we create SHAKTIPOPS (SHAKTIBARRE classes with a theme) that take deeper looks at how wellness is more specifically experienced by people of color (there's a class coming up on December 3rd!), queer populations, Latina heritage, Judaism, morbid obesity … again you name it.
These subjects can be super triggering, and are NOT necessarily gonna get us all the likes on Instagram. But we see it as our responsibility as role models to go there. The learning: With every second you have in the limelight, say something consciously disruptive to exclusive wellness industry statistics. Want to get ridiculous right now? Post our crowdfunding link on your Instagram and start a conversation about real change through wellness.
>>>
The biggest challenge you'll face with our 5 tips? That you'll have to let go of being accepted and step into being accountable. The greatest reward will be a loyal, lasting, and long-term impact on an industry ripe with opportunities for equal-opportunity empowerment.
As I build more and more studios over the next 5 years (where do YOU wanna see one?!),  more and more adult women will get inspired to become activists, and more young girls will have a fully-funded after school program. Meanwhile, my co-founder Shauny Lamba will continue expanding our Shakti Teacher Trainings all over the globe which is where this dream gets even more real because every year the YoGirls design a service project where they visit a city in need and learn alongside their local peers! And this all starts in our SHAKTIBARRE empowerment hub home-bases …
We entirely believe in you to make this shift and hey sister, we're in this together. Come visit us in Brooklyn this Thursday at our benefit party (and next Spring in Harlem, which you can learn more about here) and share your stories of becoming actionable in the name of women's wellness.