Did you know a regular deck of playing cards holds the keys to your life path? Alexander Dunlop explains how the secret mystical history of playing cards also explains our fear of the number 13 … Images: Farhan Siddicq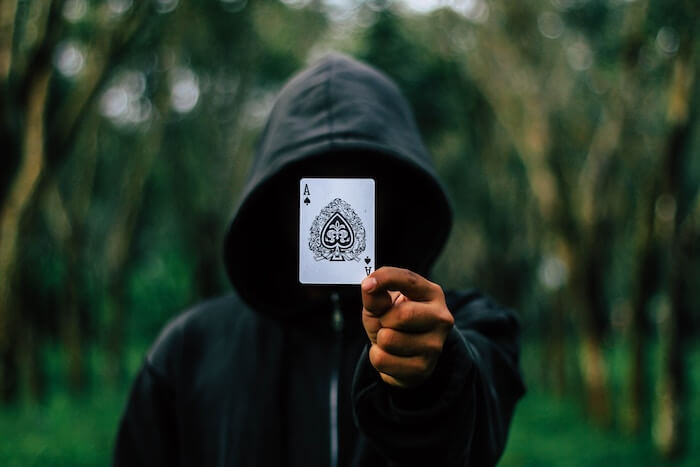 Allow me to lead you down the Rabbit Hole for a few minutes …
What if I told you the ancient Book of Life was hidden in plain sight as, of all things, the classic deck of 52 playing cards? And that we can trace this Book all the way back to 5,000 BC.
Historically, it's interwoven with the mystical traditions of Kabbalah and Hermetic philosophy. And remember, books didn't have bindings back then. Written on scrolls and individual pieces of parchment, they were still called "books."
Now consider this: There are 52 cards in the deck and 52 weeks in a year. 4 suits and 4 seasons. And, when we add up the face values of all the cards including the Jokers, we get exactly 365 1/4, which is our calendar year.
So, what we've actually got in a deck of playing cards is a little Book of symbols that represents the seasons and the cycles of our planet … a Book of our life here on Earth.
Now, here's the deal (pun intended) with how this relates to YOU.
Based on the numbers of our date of birth, we each have 13 Personal Cards in a deck. We calculate these 13 Cards based on numerology and astrology, and each of these 13 Cards, plus a supporting Moon Card, represents different aspects of our life.
With this information, a simple deck of playing cards can reveal our Soul's blueprint, or life journey. And when we know this Blueprint, it's like having our own personal User's Guide for how to win at life.
THE BLUEPRINT … (find a link to start looking up YOUR cards at the end of the post!)
0. Moon Card
This is the energy that nurtures and supports us in life. For example, my Moon Card is the 3 of Spades. It means that creative artistic expression rejuvenates my spirits. And when I need a boost of energy, it's a good idea for me to surround myself with great art.
1. Birth Card
This is the light we shine in life. It's kinda like our Sun Card. And when we know this Card, we know our Life Purpose. For example, someone born to play the Ace of Hearts, like Lebron James, is here to master the passions of their heart. And Lebron has definitely Aced the game he loves (basketball) and become a philanthropic Ace as well, giving back passionately to his community.
2. Mercury Card
This Card reveals how your mind works, which is great. But most people over-identify with the energy represented by this Card. I know I did. I was very much stuck in my mind, until finding the Book of Life helped me consciously align myself to the Life Purpose indicated by my Birth Card.
3. Venus Card
This is the Love Card. And if someone has this Card as their Birth Card, then you'll have lovely chemistry between you. For example, my Venus Card is the 5 of Diamonds, and once I knew that, I consciously chose a woman as my romantic partner who has my Venus Card as her Birth Card. Score!
4. Mars Card
This is your masculine side. And when someone else has this Card to play, it can mean that sparks fly between you. It might mean a challenging connection, but it could also mean you would have great sex together.
For example, in the movie Wonder Woman, Gal Gadot has both a Venus and a Mars connection with her co-star Chris Pine. So, the energy between them on screen was one of love but also sexual tension and competition, as they each energetically challenged the other to step up their game. That was good casting!
5. Jupiter Card
This Card is an energy that expands you and brings you abundance in life. For example, Angelina Jolie has the Jack of Spades as her Jupiter Card. The Jack of Spades is, among other things, the Actor's Card. And she has definitely found abundance in life as an actress.
Then too, someone who has your Jupiter Card as their Birth Card would be a good potential business partner for you. So, if Angelina Jolie wanted to start a business, someone born to play the Jack of Spades as their Birth Card would be a good business partner for her.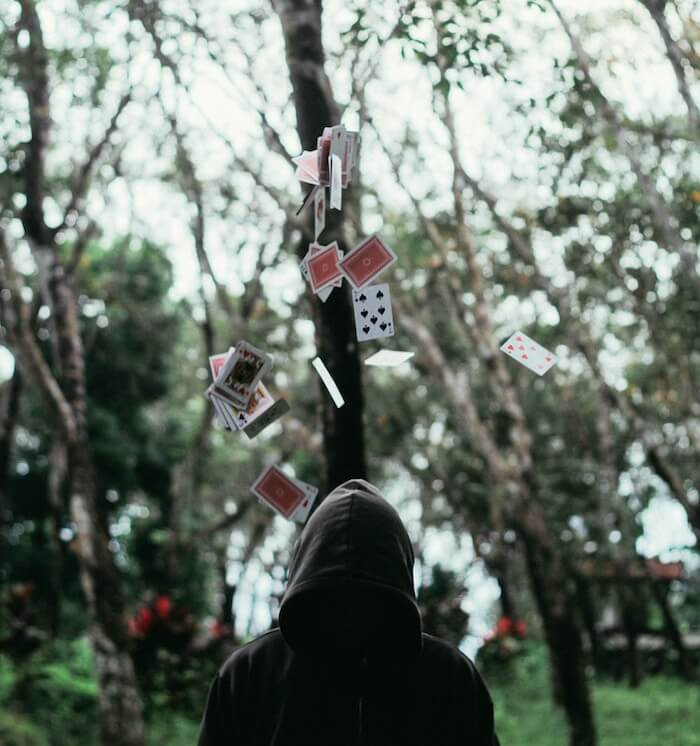 6. Saturn Card
This Card represents how we learn our life lessons. And if we don't heed the lessons of our Saturn Card, our health suffers.
Hillary Clinton has the 9 of Diamonds as her Saturn Card. This is the Card of loss. It doesn't necessarily mean she would have lost the election because of it. But loss is her teacher in life. Her Soul's Blueprint is written for her to experience loss. And for her personal growth, she must learn to let go of her attachment to whatever she lost, so she can grow from it, personally.
7. Uranus Card
This Card reveals what kinds of unexpected and pivotal shifts will occur in our lives. It's really good to know this Card, so we're not blindsided by a shift that might appear tragic. Instead, we can welcome this shift when it occurs in our lives.
8. Neptune Card
This is what we dream about in life. This Card is the subject of our recurring daydreams. For instance, if the Ace of Diamonds is your Neptune Card, it means you will fantasize about starting your own business.
9. Pluto Card
This Card illuminates the shadow side of our psyche. It's what we irrationally and unconsciously fear.
For example, Donald Trump has the 2 of Hearts as his Pluto Card. The 2 of Hearts is the Card of emotional connection and intimacy. It would mean that he is irrationally afraid of emotional intimacy. And we know from many interviews that he is a loner who doesn't trust anyone.
And, in my coaching work too, I've seen that people who have the 2 of Hearts as their Pluto Card have this same issue of learning to open their heart to real intimacy.
10. Princess Card
This Card reveals the reward we can expect in life for playing our cards right. It's a gift that comes to us freely as a gift of grace.
For example, Warren Buffet has the Jack of Diamonds as his 10th Card. This is the Card of generating wealth. And he has certainly generated massive wealth. But what we may not realize is that his wealth came to him as a gift of grace. He seems to realize it, which may be why he's decided to give it all away.
11. Prince Card
This Card reveals exactly what we must take personal responsibility for in our lives. But it's something that we may resist or avoid because we feel like it's a burden.
12. Queen Card
This Card reveals what we must embody to fulfill our lives. It's the energy that we must perfect if we want to complete our Soul's destiny.
13. King Card
This is the 13th and final Card in our Life Path. And this Card reveals how we come to hold commanding authority in our lives.
For example, Oprah Winfrey has the Queen of Hearts as her 13th Card. And she clearly stepped into her power and authority as the Queen of daytime talk shows. She became the Queen of people's hearts, and continues in that role philanthropically.
>>>
And so it is that we all have 13 Cards to play in life. But it's the 13th Card that reveals how we wear the final crown of authority in our lives. It puts a new perspective on our collective fear of the number 13.
Our collective fear of the number 13 seems to represent an unconscious, irrational fear of being a fully empowered master of our own lives.
It reminds me of Marianne Willamson's observation: "Our deepest fear is not that we are inadequate. Our deepest fear is that we are powerful beyond measure."
And that's the hidden truth of our fear of the number 13: we fear our own extraordinary power.
But once we see our 13th Card clearly in the Book of Life, we can start to demystify our power, so we no longer fear it; instead, we can accept it and embrace it. It's how we start to activate our Soul's Blueprint, which is how we bring forth the best version of ourselves.
To learn more about Alexander and his work and to get started looking up your personal Cards for free click HERE. And to look up all 13 Cards in your Life Path, check out Alexander's new book Play Your Cards Right: A Sacred Guide To Life On Earth.
Alexander Dunlop is a Self-Actualization Consultant. He empowers you to express your authentic Self, so you shine your brightest light and make your biggest impact. In his professional practice, he coaches clients worldwide, leads classes internationally, and provides professional certification training for students wishing to master the game of life. Alexander is a Harvard graduate and former Wall Street Consultant. He lives in Brooklyn with his soulmate and two children.