INTUITION 101: HOW TO BE YOUR OWN PSYCHIC
Last week at the Golden Bridge yoga center in NYC, Gahl Sasson, a.k.a. the Cosmic Navigator, hosted an evening called Becoming Your Own Psychic. If "intuition is like a muscle, you have to strengthen it," Ruby Warrington reports on a practical session that was sort of like a workout for the third eye.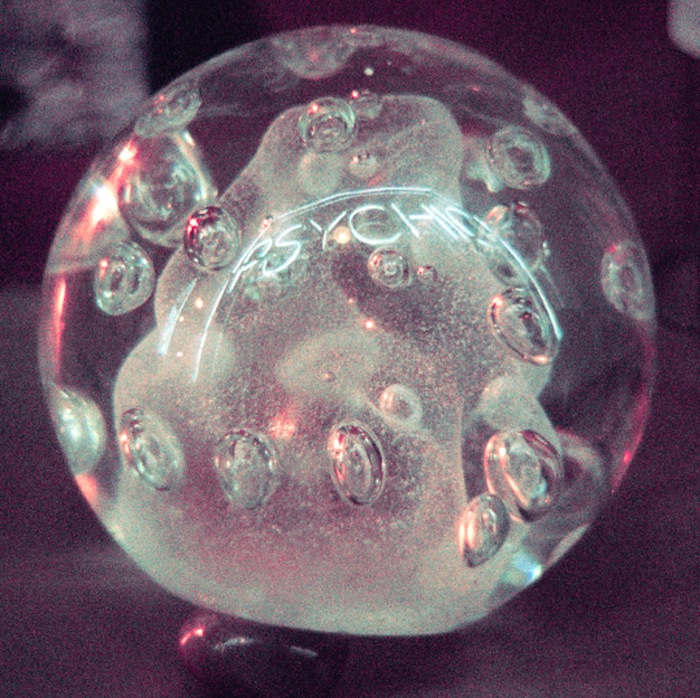 The evening kicked off with a round of names and signs. Why? "We can't do this without water. Intuition is ruled by the water signs, Pisces in particular." In fact, wherever Pisces shows up in your chart, "is where you will benefit most in life from what your intuition is telling you." For me (an Aries but with six planets in water signs throughout my chart), I have Venus (romance, taste, personal style) in Pisces in the 3rd house (communication, friendships, community). No wonder I just did a psychic closet clear out, and my friends often tell me they've just been thinking about me when I call.
There's even a theory that Pisces was actually the first sign of the zodiac, and that all the others are just a figment of Pisces' potent imagination. And in fact, any activity that gets you closer to your inner Pisces is a good way to get your intuition ("the 'tuition' that comes from 'in' side us") flowing – "so go for a swim, take a salt bath ("a little temple of Pisces"), take a yoga class or read some poetry." Particularly before bed. Pisces also rules our dreams, so tune in just before you set sail for the land of nod and expect much more clarity when you try to interpret whatever messages your sleeping psyche has for you.
And never forget, the opposite sign to Pisces is Virgo. By being fastidious with our daily habits and our analysis of the world around us, and working to maintain good health through diet and exercise, will we create the right internal environment for our intuition to flourish.
There follows a series of practical exercises, drawing on cultures from the Kabbalah to the Aborigines to the C.I.A. (yes, really) to flex your psychic muscle.
THE DREAM QUEST
"Pose a question to your higher self while you're asleep, and you brain is not impeded by logic."
Refrain from drinking alcohol for three days prior to your quest
Refrain from eating food four-five hours before you go to bed
Right before you go to sleep, pose a very specific question to your higher self. Use the words; how, when, where, what…(as opposed to why)
Drink half a glass of water, and go to sleep
On rising, drink the rest of the water and immediately write down what you can remember from your dreams
If you find it difficult to remember what you saw, set your alarm for four a.m. to interrupt your dream mid flow, and write then
Repeat for up to seven nights, until your answer is revealed by the symbols in your dreams. Think, how do the images feel to you, and what do these feelings relate to?
For extra insight, find a poem that relates to the most potent symbolic messages by plugging them into Google
THE ANGEL IN A CUP
"Use this to allow your higher self to locate something that's gone missing."
Take one angel, and one glass
Holding the glass out in front of you, ask the angel to hop in, and then place it upside down on a table to trap the angel inside
Search for whatever it is that's missing – your keys, your passport, your child
As the boundary of the glass creates "focus" for your psychic energy (represented by the angel) you will likely hit your target in record time
Release the angel and let it fly away
DISTINGUISH INTUITION FROM FEAR
"How do you know if it's your gut or your fear telling you to act? The sensations can be similar so train your body to tell the difference."
Download some music you know you will really hate. For some people this might be gabber house, for others, anything by Justin Bieber
Force yourself to listen to it, loud
Take note; where do you feel the sensation of disgust in your body? What does it feel like?
Repeat with a piece of music you really love
Take note; where do you feel the sensation of pleasure and happiness in your body? What does it feel like?
Remember the difference between your physical experiences of aversion and attraction. This is your body's way of communicating what you need to know
(N.B. this experiment can also be conducted using food)
THE SORTES VIRGILIANAE
"Named for the ancient Roman poet Virgil, when mystics would use passages from his Aeneid to predict the future."
Chose a book you feel emotionally connected to, or that resonates with you in relation to your situation
Pose a very specific question to your higher self
Open the book at random, and select one sentence from the page
Using this passage,  work with your intuition to find the answer to your question
AUTOMATIC WRITING
Take a blank piece of paper and a pencil
When you are very tired and by the light of a candle, spend five-10 minutes writing down the first things that come into your head
Without reading what you have written, go to sleep
Repeat for 30 days
Only at the the end of the 30 days, read everything
Circle the things you have no recollection of writing down, and string them together to create a message or poem from your higher self
DEVELOP YOUR INTUITION, C.I.A. STYLE
"In 1995, President Clinton revealed records of a C.I.A. investigation into the validity of psychic activity by the intelligence community, instigated as a counterfoil to similar activity by the K.G.B."
Close your eyes and relax deeply
Focus on a background
Focus on a colour
Focus on a symbol
Focus on a smell
Focus on a sound
Think, are there water, plants, people, food or animals in the picture you are creating?
Think, are there round shapes, patterns, hard edges, is the image soft, linear or cloudy?
Open your eyes and draw the picture your higher self has created. This is where you will find your mark.
Like any muscle, with your intuition it's a case of use-it-or-lose-it, so practise these techniques regularly. Start an "intuition diary" to make a note of symbols, noises and smells that light a psychic spark in you, so you can track the daily workings of your higher self.  After all, who doesn't want know how to be your own psychic?
You should also be aware that as you open up your own energy field and begin to blur the boundaries of time and space, you'll become more susceptible to negative vibes sneaking their way in along with the insights you now have access to. So here are some practical tips for creating a cosmic force field to protect yourself as you delve into the unseen.
www.cosmicnavigator.com
@gahl1