In our Numinous Guide to Fertility, we explore the colorful history of witchy manifestation practices, and team up with DAO Labs to find out why Traditional Chinese Medicine is the ancient fertility frontrunner fit for the Now Age …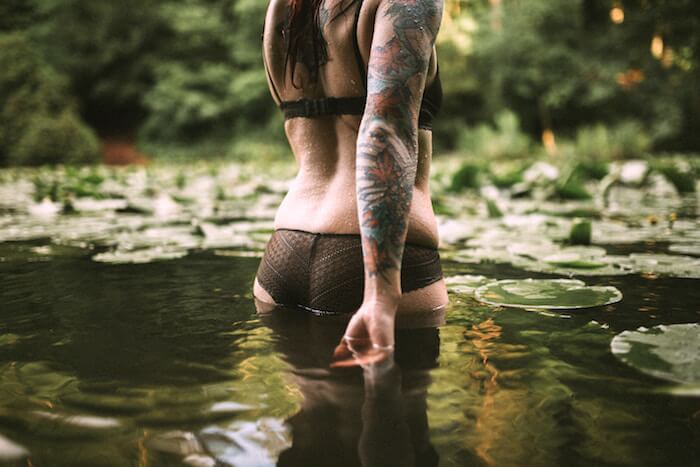 Whether you're birthing an actual human or your latest creative project, the word "manifestation" makes the Numiverse go round. And with over half of millennial women considering freezing their eggs according to a 2017 Healthline report, and more and more cosmic babes aligning their cycles with ancient Moon magic, it's a back-to-the-future moment for mining mystical fertility traditions …
Want to up your juicy fruits according to the Kabbalah? Snack on actual Ruby gemstones for that inner sparkle and glow. While you're at it, invite your vagina to brunch; inserting egg whites was once believed to help errant sperm find their way back home.
Looking for a sexy new spot for baby-making magic? Follow Pagan farming tradition and go for an actual roll in the hay by bedding down in a freshly ploughed field. And don't forget to toss your panties onto the roof during the Waning Moon (to be retrieved during the next New Moon). According to The Congo's Yansi people, your temporarily discarded thongs can lead to hormonally aligned magic.
Amidst all these wondrously witchy practices, Traditional Chinese Medicine (TCM) has been the fertility frontrunner for over 2500 years. Centered around Daoist practices and the notion of "internal imbalance," Chinese medicine's approach offers us the opportunity to control our flow through diet, behavior, and traditional herbal therapies, rather than merely treating symptoms that leave us at the mercy of our cycles.
"When you think of many of the western medicines that we use, often times, they only have one life cycle of testing before launch," comments Dr. Eric Karchmer, co-founder of TCM innovator DAO Labs, who offer a full line of sustainable herbal formulas that update this ancient wisdom for on-the-go Now Age babes. Health issues arise when our bodies are out of balance, and "Chinese medicine restores the balance, so you can feel everything working together in harmony," says Karchmer.
Whether you're regulating your menstruation, trying to get pregnant, or dealing with postpartum depression, the mind/body/soul connection is integral to feeling the fullness of feminine health.
Want to supercharge your approach to fertility? Here are 6 more Numinous paths towards fierce feminine alignment …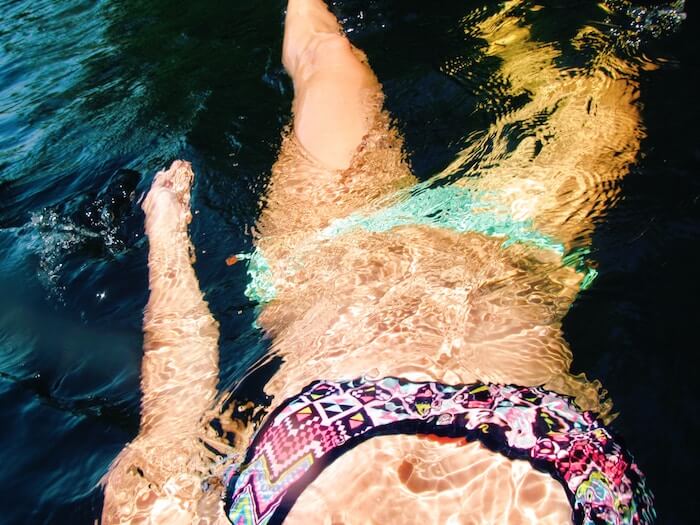 >>>
1// Feng Shui Your Living Space To clear the entryway for fertility, make sure nothing blocks your front door on the inside or out, and never clean under your bed (except for the giant dust bunnies). Add open pomegranates and statues of trunk-down elephants as accents.
2// Keep Your Spice Cabinet Stocked: With high levels of vitamins A and D, Fenugreek boosts metabolism and sex drive.
3// Practice Crystal Conception: Pack Moonstone, Smoky Quartz, and Rose Quartz during a Full Moon to power up your womb, or get down and dirty with a Jade Egg Sex.
4// Throw a Pina Colada Party: Eat an entire pineapple—the enzymes are reputed to help with implantation.
5// Take Your Vagina to the Sauna: Bring heat to your womb with a DIY vaginal steam bath. All you need is a crock pot, some herbs, and the willingness to sweat it out.
6// Superfood Your Smoothie: Mix in Maca, Spirulina, and Royal Jelly for some tastily potent new life production.
The proprietary Emotional Balance formula from DAO Labs features Chinese Angelica Root (aka The Female Ginseng) for nourishing and invigorating the blood, and their Women's Formula contains White Peony Root, for tonifying and moving Qi. Perfect for cultivating emotional balance, stress management, strength, and regularity, you can get them both in DAO's Women's Monthly Kit —PLUS get 20% off using code: MOON20.