The sobering glow of the Capricorn Waning Moon asks us to befriend our shadow side, release addictive patterning, and align with our highest destiny, says Jennifer Racioppi …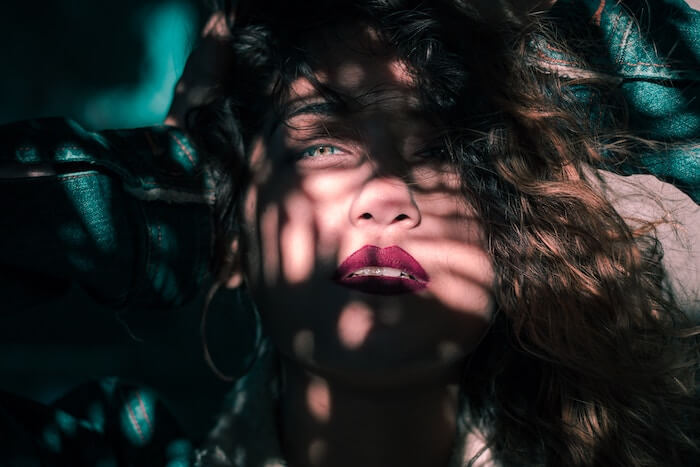 Waning Quarter Moon // April 8 2018 // 3:17am EST // 18 degrees Capricorn 
Are you ready to take charge of your transformation? 
Next week's New Moon in Aries offers tremendous potential to blast off in new directions. As we build towards this energy, the Capricorn Waning Moon asks us to release our shadow and get ready to open up to all this new potential.
First, we've got to assess what's no longer needed. Conjoining Pluto, this Moon urges us to befriend denied aspects of Self and surrender the extra baggage.
With Mercury in the midst of his retrograde journey, use this Waning Moon to get clear on what no longer works for you! Release what stands in the way of creating what you desire.
Look for what's coming to completion and make a choice … 
>>>
//The Cycle//
This Moon harkens all the way back to the New Moon in Capricorn on January 9, 2016. Think back to the intentions you set at the start of 2016. What's culminating now that correlates with the beginning of the new year in 2016? What did you manifest then that you no longer need now?
Intentions often take an extended gestation period, and aspects of life coming to fruition now may correlate to this New Moon from over two years ago. Simultaneously, it's essential to release what you no longer need (whether you consciously want to or not), to make room for a new level of maturity that's emerging.
>>>
// The Transits //
With Saturn, Mars, the Moon, and Pluto all conjoined in Capricorn, this powerful combination puts pressure on you to befriend the truth and let go of addictions. Saturn represents purpose, Mars action, the Moon emotional needs, and Pluto represents shadow. Look at lies and addictions with clarity.
Luckily, Jupiter, the planet of growth and abundance forms a productive and supportive sextile to the Moon in Capricorn, signifying that good luck comes in the form of honesty!
>>>
// The Square //
With the Moon traveling through work-oriented and ambitious Capricorn while squaring the Sun in assertive Aries, now's not the time to resist change.
This Capricorn Waning Moon has the power to not only reveal secrets but to also disintegrate shame in the process. With the Moon conjoining Pluto and squaring the Sun, the ego not only has to confront issues it'd prefer to avoid, but simultaneously needs to integrate learnings.
*Warning: this tough medicine requires you to participate in your transformation. The good news though is that Jupiter is there to support you!
>>>
// The Opportunity //
This Waning Moon offers up tough love, and asks us to release any blocks that hold us back from thoroughly enjoying our success.
Look to addictions and get honest about what you no longer need. Consciously think positive thoughts, get rip-roaring clear on what you need to release, and align your mind with your highest destiny! 
*Want to celebrate this Waning Moon's clarity and consciousness, Numi style? Join us this Sunday, April 8th for Moonrise Kindom, a one-day urban retreat dedicated to deep connection and conscious un-cocktailing!  
And for more Moon wisdom, or to book a coaching session with Jennifer, visit Jenniferracioppi.com.