With game-changer Uranus primed to shift gears, the 2018 Aquarius Waning Moon wants us to lose the ego, work together, and boldly lead from our authentic core, says Jennifer Racioppi …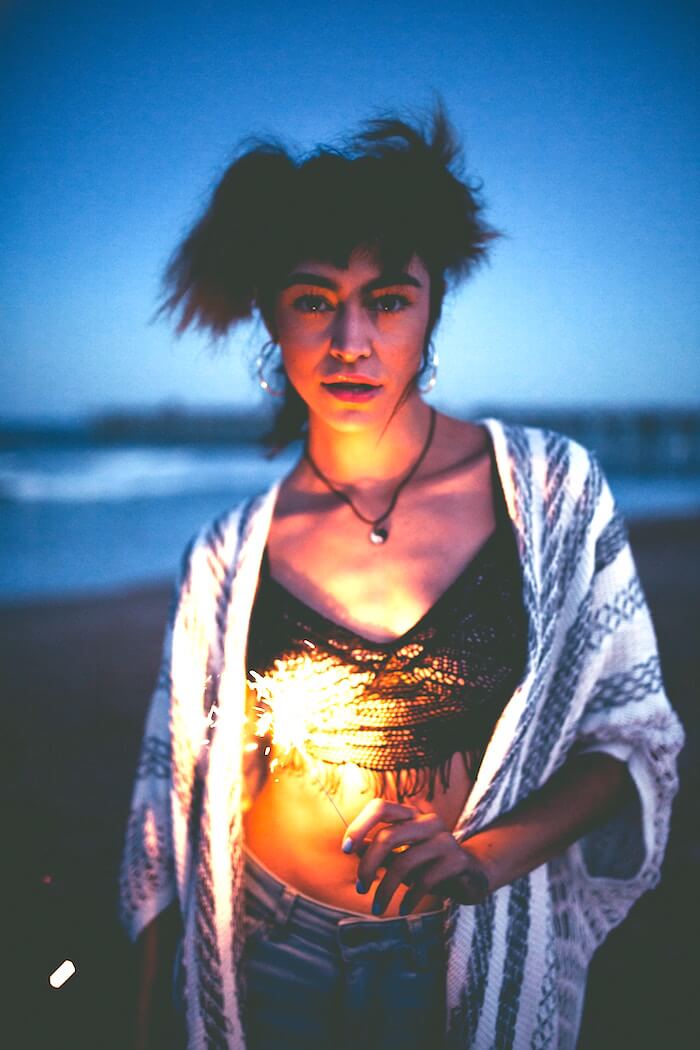 Waning Quarter Moon // May 7 2018 // 10:08pm // 17 degrees Aquarius 
We finds ourselves amidst massive change …
The Waning Quarter Moon is that sacred point in the lunar cycle when it's time to let go. To surrender that which we no longer need.
Aquarius represents ingenuity, self-expression, freedom, creativity, progressive qualities, change, and the betterment of society.
Uranus, the planet of revolution and surprises that rules Aquarius, is getting ready to move into Taurus on May 15th (the same day as the Taurus New Moon). With Uranus in Aries for the last seven years, we've been living in an era defined by individualized innovation. In one week, we enter into a new paradigm that massively shifts the cosmic curriculum. We're ready for enormous lessons around how to use our leadership capabilities fairly and justly, and in absolute alignment with what we value most.
Tuning in this Waning Quarter Moon will allow you to review your progress in all areas, and tune into self-care needs to navigate this transition with ease.
This Waning Moon wants you to stand in your authenticity … 
>>>
// The Cycle //
This Waning Quarter Moon brings to fruition seeds planted back at the Aquarius New Moon on February 8, 2016. Think back to over two years ago and consider what has ripened in your life since then. Can you remember intentions you set for this particular New Moon?
Review and discern; what's come to fruition now that relates to goals set then? What feels complete? Take time to wrap up loose ends now. Then, prepare!
>>>
// The Transits // 
With the Sun opposing lucky, expansive Jupiter, there might be a tendency to overdo it. So be careful to set appropriate limits and boundaries.
Because Jupiter travels directly opposite the Sun at the time of the Quarter Moon, the Moon forms a fixed T-square with the Sun in Taurus and Jupiter in Scorpio. While this could feel like astrological gridlock, this aspect asks you to break free. The release point of this T-square, Leo, guides you to find the joy and play in the process.
With Uranus gearing up to leave Aries, we're asked to integrate and assimilate the revolution of self. Use this to refine your capacity to emerge authentically as a leader, in spite of astro challenges!
>>>
// The Square //
With the Sun in grounded and stable Taurus, and the Moon in progressive Aquarius, this fixed square might highlight stubbornness.
Yet despite the grounded rootedness of the Taurus Sun, the revolutionary Aquarius Moon asks you not to clutch too tightly to the routine or to your ego. Instead, lean into the evolutionary and progressive qualities of the Moon, and ask the ego to step aside.
Leadership requires humility, and this square asks you to acknowledge what you don't know in order to lean into becoming your best self.
>>>
// The Opportunity // 
With Uranus primed to exit Aries, look at what you need to learn as it relates to your online engagement, offline leadership, and the ability to wildly and boldly claim who you are and what you love. Now's not the moment to hide, but rather to learn and emerge, but to do so with honest humility.
Release the rigidity of needing to be right. In the words of the Beatles, it's time to "Come Together." And the only way to do that is to engage a practice of listening and mindful curiosity while maintaining your center and core.
The upcoming New Moon starts a massive new astrological chapter! Get ready, Numi-babes. The world is readying itself for a revolution …